Tamron 17-28mm F2.8 RXD (A046) Review
Dustin Abbott
August 23rd, 2019
Tamron released their new 28-78mm F2.8 RXD lens for Sony full frame mirrorless (FE) last year to great fanfare, as it provided a legitimate alternative to the very large and very expensive Sony 24-70mm F2.8 G Master lens.  The 28-75 RXD went on to be the best selling lens of the year (period!) in its first year of release, which is a pretty stunning endorsement of its blend of solid build, good autofocus, and great optical performance.  This year Tamron has introduced a second lens in a presumed trilogy of fast zoom lenses for Sony.  They've tackled the wide end of things with the Tamron 17-28mm F2.8 RXD (A046).  Like the 28-75mm, they've chosen a slightly less conventional zoom range.  In this case, it is a little narrower than, say, the Sony 16-35mm F2.8 GM lens.  Tamron undoubtedly made this choice to allow them to create a smaller, lighter lens with excellent performance across its limited zoom range.  While I have seen a few comments from some viewers in my audience complaining about the somewhat restrictive zoom range (it is only a 1.6x zoom ratio), many more are delighted by the balanced approach that covers portability, performance, and price.  Has Tamron found another winning formula with the A046 (Tamron's code for the lens)?  Read on to find out!
You can see my full video review here
:
Follow Me @  Patreon | My Newsletter |  Instagram | Facebook | Twitter | Flickr | 500px
As noted, this is a not a big zoom range, but it is enough to give one some flexibility in framing a landscape scene.  Here's a look at 17mm:
No one will confuse that kind of zoom range with a superzoom, but since many of us are used to shooting landscapes with primes, that's enough zoom range to really impact the way you can frame a scene.  I'm not terribly put out by the short 28mm "telephoto" end (and comparisons with the 28-75mm show that there is probably a milliliter or two of overlap, with the A046 giving a wider framing at 28mm than the 28-75 [A036]).  I wouldn't have minded a little wider angle of view on the wide end, however, though that would have necessitated a larger lens and changed the dynamic of the nicely compact 67mm filter thread up front (which is shared with the 28-75).  Ultimately you will have to decide whether the zoom range suits your purposes, but if it does, you will probably find little else to complain about.
A046 Build, Design, and Handling
The best way to get the full picture of the build, handling, and feature set is by watching this video episode:
It is a breath of fresh air to handle lenses that consider the reality that photographers have to actually carry, handle, and transport lenses.  It seems like the size of lenses has been ever-growing, and while I appreciate the optical performance of many such lenses, I also know the reality of when I'm packing my personal photography bag for a trip and that I tend to choose lenses that are reasonably sized. That's definitely the case here, as while the A046 has a identical diameter to the 28-75 (2.87″/73mm), it is considerably shorter at 3.9″ (99mm).  That's nearly 20mm shorter than the 28-75 (117.8mm), and also considerably shorter than the Sony 16-35mm F2.8 GM lens (121.6mm).  The lens is also lightweight for an F2.8 zoom lens at only 14.82oz (420g).  The Sony G-Master lens weighs in at 680g and the Sony 16-35mm F4 weighs 518g.  Now, to be fair, both those lenses have a larger zoom range, though the latter has a smaller maximum aperture.  
The Tamron actually employs mostly lightweight metals and engineered plastics in the barrel, and includes premium features like weather sealing (with not only a rear gasket but internal seals at 7 different spots according to this diagram from Tamron) along with an expensive fluorine coating on the front element.
The only real physical limitation, in my opinion, is a lack of any kind of switch on the barrel for AF/MF. I enjoy a physical button like this on Sony FE mount lenses because it saves going into the menu and allows you to make this change on the fly. The upside of the lack of any switches is that the 28-75 RXD has a very clean and modern physical appearance. The barrel has a satin black finish interrupted only by the focus and zoom rings and the accent ring near the lens mount which Tamron euphemistically calls "Luminous Gold".  It has a very common 67mm front filter size. This feels like a lens purpose-designed for Sony FE, and is a much more natural fit than what many of the Sigma FE lenses will be, as they were first designed for DSLRs (where they were already on the large side, anyway).
The lens zooms internally (the length does not change either when zooming or focusing), though you will see some minor movement of an inner barrel during zooming if you look from the front.  At some positions this appears to open up a space into the interior of the lens, but I don't believe this is actually true as Tamron's diagram of the weather sealing shows multiple seals at these transition points.
The zoom action is smooth and nicely damped (fairly common with internally zooming lenses).  I've seen a few reports of the zoom ring being a bit stiff, but that wasn't the case with my review copy.  The zoom ring is fairly wide, tightly ribbed, and has a rubberized texture that is easy to grip. 
The manual focus ring is narrower and has a different texture pattern to help to distinguish it from the zoom ring by touch.  Like all mirrorless autofocusing lenses, the manual focus action is a "focus by wire" system where input on the manual focus ring is routed through the focus motor to actually produce focus changes. There is no mechanical coupling to the elements. I've actually been fairly happy with the implementation of "focus by wire" on many Sony lenses (including this one), as the damping is fairly good and input lag (a lag between your input on the focus ring and the actual focus action) doesn't seem to be an issue. I find it easy to refine focus, and, if you are in MF or DMF focus modes, the camera will detect when focus input is made and will automatically magnify the image on the LCD or in the viewfinder to help you visually confirm correct focus.  This is accompanied by an on-screen distance scale.  If you aren't in MF or DMF modes, input on the focus ring will do nothing. 
The A046 is a fully native lens on Sony, and as such receives firmware updates via the camera like a Sony branded lens.  JPEG files receive correction for vignette, distortion, and chromatic aberrations.  At the time of this review no RAW profile was yet available in Adobe Lightroom/ACR, but that should soon be rectified.
Like the 28-75, the A046 has two different minimum focus distances for each end of the focal range, with the higher magnification figure once again available at the wider end.  At 17mm one can focus down to 7.5″ (0.19m) and get a maximum magnification figure of over 0.19x (1:5.2):
At 28mm the minimum focus distances becomes 10.2″ (0.26m) and the maximum magnification figure is 0.166x (1:6).
The close up performance is excellent, though a bit better on the wide end (better contrast).  Your biggest challenge on the wide end is that the minimum focus distance is only a few inches longer than the lens itself (MFD is measured from the camera's sensor), so there's a high risk of shading your subject.  Removing the lens hood helps a bit.  Still, the figure on either end of the focal range is useful for creating unique images and doing some visual storytelling.  I'm always happy to have a lens with a decent close focus performance.
All in all there is a lot of good things going on with the build and design of this lens.  It's a nice blend of build quality, weather sealing, and compact size and weight.  The only thing I could really wish for would be an AF/MF switch for convenience sake.
A046 Autofocus Performance
The A046 is the second lens from Tamron to employ their Rapid eXtra-silent stepping Drive (RXD) focus motor in.  It is essentially everything a mirrorless autofocus system should be. It's extremely fast, extremely silent, and locks on quickly and confidently. It feels akin to Canon's excellent Nano-USM technology in speed and silence.
Tamron issued a firmware update for the 28-75 shortly after its release that fixed a few minor issues, and since that point it has become my mainstay for filming on my YouTube channel because the autofocus is just excellent.  I had high expectations for the 17-28mm (A046) to be more of the same…and that's pretty much what I've found.  My one complaint was that there have been at least one low light situations where I found the lens didn't want to autofocus.  Sony isn't quite as good as Canon in these type situations, and, while the lighting was very challenging, it was a situation where (from experience) I expected autofocus to take place.  This is what autofocus produced:
…where manual focus produced this:
So far that was an isolated instance.  I've tried intentionally shooting in very low light situations and gotten fine results.  Focus will slow down a little in those conditions (and AF-S is slightly better than AF-C), but I got accurate focus lock.  Here's a beautiful image (wink, wink) taken at 1/10th of a second, ISO 25,600 in an essentially dark storeroom:
So, while I did want to note the one instance, it doesn't seem to follow a pattern and I have no concerns over autofocus performance.  All Sony focus technologies are supported, from focus modes to Eye AF to the Hybrid Phase Detect/Contrast AF focus that is Sony's unique approach to autofocus. It supports continuous AF in all drive modes, including Hi+.  I got good Eye AF results during a portrait session even with heavy backlighting.
Wide angle lenses often don't show as much pinpointing of the eye during focus acquisition (particularly if you aren't close to the subject), but depth of field is also a lot larger.  What matters in the end is getting well-focused results, and that was my experience.
I had good results in my general purpose shooting where I will sometimes isolate a subject even with a wide angle lens like this one:
Autofocus during video was excellent.  Focus pulls happen quickly, smoothly, and utterly silently.  I didn't encounter any issue with pulsing.  This would be a nice lens to mount on a gimbal due to the light weight, internal zooming, and excellent autofocus.  It's a great focal range for video work, and things like distortion and vignette are corrected real-time in camera…a big plus.
Tamron's RXD drives are a great fit for Sony mirrorless.  I'm very happy with the behavior of the autofocus.
Tamron 17-28mm F2.8 (A046) Image Quality
The A046 has a lot to live up to.  The A036 (28-75) in an excellent optical instrument across the zoom range, typically showing equal (and even slightly better) performance at some focal lengths when compared to the much more expensive G Master lens.  While I haven't yet tested the Sony 16-35mm F2.8 GM personally, I have noted that other reviewers have already found that the A046 performs similarly well against the GM competitor…particularly at landscape distances (arguably the most important).  I break down the image quality in detail in this video and make some comparisons to the Laowa 15mm F2 Zero D, the Viltrox 20mm F1.8, and the Tamron 28-75mm at the overlapping (or near-overlapping) focal lengths.
My "brick wall" test revealed some of the typical shortcomings for wide angle zooms, namely some barrel distortion at 17mm and some vignette.  The vignette is moderately heavy, though lighter than a number of other similar lenses that I've reviewed (and less than either of the primes I compared it to).  There is a noticeable amount of barrel distortion that is exaggerated by the close test distance.  Both of these issues are corrected in-camera for both JPEGs and video, though at the time of the review there (surprisingly) isn't a matching Adobe profile for RAW images yet (often that profile is embedded in the RAW files on Sony).  This is something that will surely get corrected in the near future.
The nature of the barrel distortion unfortunately has a "mustache" pattern and isn't entirely linear, but fortunately the in-camera profile corrects for it quite well.  Here's a look at a couple of uncorrected RAW files (on the left) and the JPEG versions that have been corrected in camera.
As is often the case, the amount of distortion at landscape distances is much less obvious.
This isn't really an issue for landscape or general purpose work, but if your shot includes a lot of complex lines you (and you have the room), you may want to zoom in a bit towards 20mm where there is considerably less distortion.  If your primary purpose is shooting architecture or real estate, you might want to choose another lens with less barrel distortion.  My favorite combo on Sony for shooting interiors is the Laowa 12mm F2.8 Zero D in a Canon EF mount used in conjunction with the Laowa MSC (Magic Shift Converter) that gives you a 17mm F4 lens with 10 degrees of shift in any direction and no vignette.  I reviewed that combination here.  Outside of the scope of real estate, however, I don't think the distortion is anything to worry about.  This forest scene has not had any kind of correction, and looks fine.
At 17mm the A046 is extremely sharp.  Most of the frame is extremely sharp from F2.8 on, with high contrast and great acutance (ability to resolve fine details).  The corners lag a bit behind at F2.8, though some of that is due to the uncorrected vignette and distortion in my test shots.
Where the A046 shows its superiority is when compared to other lenses, however.  At the closer focus distance it shows better corner performance than the Laowa 15mm F2 (both lenses at F2.8) and at landscape distances it particularly stands out for having better clarity, richer color, and more microcontrast and acutance in resolving the distant textures.
The lens is perfectly usable at 17mm, F2.8, delivering images with good contrast, low CA, and high detail:
Stopping down a bit improves corner performance a bit further (center performance is already near perfect):
The A046 is a fantastic landscape lens on my 42MP a7RIII when stopped down.  Images are richly colored, high contrast, and have great detail across the frame.
At 20mm both distortion and vignette are naturally corrected for, leaving this as a better focal length for shooting architecture or straight lines.  It shows roughly the same amount of distortion and a bit less vignette than the Viltrox 20mm F1.8 lens that I compared it to (both lenses at F2.8).  At the brick wall distance the two lenses performed fairly similarly, with incredibly sharp centers and a gradual dropoff into the corners.  But in the third image, at infinity, the A046 once again shows its merit.  It delivers a clearer, brighter, richer image with better microcontrast in the textures and richer colors. 
Those of you who spotted the difference in shutter speed will be relieved to know that I added the one-third stop of exposure back into the Viltrox image in post (they metered slightly differently).
Stopping the lens down will slightly improve performance, with a little better contrast and resolution, but mostly a vignette lift.
20mm is a great landscape focal length, and the A046 delivers here:
Performance at 24mm is roughly similar to the performance at 20mm, so we'll move on to the end of the focal range where another comparison awaits.  While both the A036 and the A046 techically cover 28mm, the focal lengths don't quite match up.  It's likely that the 28-75mm is mildly narrower than 28mm and the 17-28mm is mildly wider than 28mm (lens makers use standard focal lengths so we don't get a 16.8-27.6mm lens).  They both produce quite a different look at 28mm due to the fact that this represents the telephoto end of the wide angle zoom (17-28) and the wide end of the standard zoom (28-75).  The 28-75 shows pronounced barrel distortion at 28mm while the 17-28mm shows very mild pincushion distortion.
The 17-28mm shows a slightly wider perspective along with a little more neutral color (the 28-75 is ever so slightly warm).  Both lenses are very sharp in the center, though the 28-75 shows slightly more contrast.  It also wins in the corners, where it shows a bit more resolution and contrast:
If we take things out to infinity we find the same truths remain.  The 28-75 retains the edge over the A046 with slightly better microcontrast and resolution at 28mm.  Stopping down to F5.6 (third image) evens out the resolution difference though the 28-75 retains slightly better contrast.
So, despite not getting every win, the 17-28mm comes out of this comparison looking very good.  It delivers sharp results with great color and contrast throughout the zoom range.  Here's some real world 28mm shots:
The A046 gets good marks for flare resistance, which is often a weakness for wide angle lenses.  It shows only minor ghosting artifacts, which present in a fairly artistic, non-destructive fashion, and the lens delivers a beautiful sunburst effect from the nine-bladed aperture when stopped down.
It also is highly effective in limiting chromatic aberrations of either the longitudinal or lateral types.  I saw essentially no issues in real world shooting.  You can even shoot challenging subjects like this without any real issues:
This contributes to being able to shoot high contrast images with a lot of punch:
Good flare resistance, the ability to focus closely, and low chromatic aberrations combine to allow you to shoot some creative shots like this:
One doesn't buy a lens like this for its bokeh, but in most situations the bokeh quality is decent from the A046.  At 28mm you can get a bit of the well defined edge look that the 28-75mm sometimes shows, but I think my real world results look pretty good.
One final important metric for a lens like this is the ability to control coma for bright lights against dark backgrounds (like stars).  I would call the performance here good but not exceptional (I've seen better in a few lenses).  Star points are nice and crisp (as befits a sharp lens like this), but you will see a little deformation in the corner of the bright star points.
This is a good performance, however, and I think the lens will work well for those who like to shoot the night sky:
All in all the lens comes out of this section looking pretty strong.  The distortion and vignette are expected in such a lens and are fairly easily corrected (particularly once the lens profile arrives in Adobe!).  The A046 shines in its delivery of great color and contrast, however, and aberrations are well corrected for.  
Tamron gave us an abbreviated zoom range in the A046, but the trade off is a compact, lightweight zoom lens that packs a lot of optical punch that is by the report of others (I haven't tested it yet) the equal of the much more expensive G Master lens.
Conclusion
The Tamron 17-28mm F2.8 RXD packs a lot of goodness into a compact package.  Many would agree that this is the type of lens that helps round out the Sony ecosystem with a competent yet affordable third party alternative to the much more expensive G Master lens.  This is exactly what third parties should offer, and it's great to see Tamron (and soon Sigma) stepping into that role on the Sony FE platform.  Tamron has struck a nice balance with the A046 between a nice, weather sealed build and light weight and portability.  While the zoom range is somewhat abbreviated, the compensation is very strong optical performance, a reasonable 67mm front filter thread, and the aforementioned size.  The autofocus is also excellent, with truly silent focus, a lot of speed, and good accuracy.  That combined with the fact that the lens receives in-camera corrections during video recording should make the A046 an attractive lens for videographers.
The main objection that photographers will raise is the limited focal range.  That's a fair point, as Tamron chiseled off both ends of the typical 16-35mm zoom range.  Others have noted that they are satisfied with adapting the less expensive Tamron 17-35mm F2.8-4 OSD.  Fair enough.  Still, this is a lot of lens for the MSRP of $899 USD, particularly when the G Master lens clocks in at $2199.  I suspect that Tamron has another lens on their hands that will sell very, very well and make them a lot of fans.  Count me as one of them.
Pros:
Beautiful build with thorough weather sealing
Excellent autofocus performance:  silent, fast, and accurate
Beautiful color and contrast
Good acutance and microcontrast in rendering fine textures
Good flare resistance
Good chromatic aberration control
Native lens support – lens corrections for JPEGs and Video
Excellent price to performance ratio
Cons:
Abbreviated zoom range compared to competitors
Pronounced barrel distortion at 17mm
View more lenses for food photography that are as good as the Tamron 17-28mm F2.8. 
Gear Used:
Tamron 17-28mm F2.8 Di III RXD: B&H Photo | Amazon | Amazon Canada | Amazon UK | Amazon Germany | Ebay
Purchase the Tamron 28-75mm f/2.8 RXD @ B&H Photo  | Amazon | Amazon Canada | Amazon UK | Ebay 
 Sony a7R III Camera: B&H Photo | Amazon | Amazon.ca | Amazon UK  | Ebay
Peak Design Slide Lite:  Peak Design Store | B&H Photo | Amazon | Amazon Canada | Amazon UK
(Portrait Lighting) Purchase the Godox AD200 Pro @ B&H Photo  | Amazon | Amazon Canada | Amazon UK | Amazon Germany | Ebay 
BenQ SW271 4K Photo Editing Monitor – B&H Photo  | Amazon | Amazon.ca | Amazon UK
Adobe Photoshop Creative Cloud 1-Year Subscription
Alien Skin Exposure X4 (Use Code "dustinabbott" to get 10% anything and everything)
Visit Dustin's Amazon Storefront and see his favorite gear


Purchasing your gear through B&H and these links helps fund this website and keeps the articles coming. You can also make a donation here if you would like.  Visit my Amazon page for some of my gear of choice! Thank you for your support.


Great News! I can now offer a 5% discount on all purchases at Amplis Foto, Canada's Leading Photographic Supplier. Please enter discount code: AMPLIS52018DA in your cart. It is good for everything in your cart, and is stackable with other coupons, too! It will take 5% off your entire order! Proceeds go towards keeping this site going and providing you with new reviews!
Check me out on:  My Patreon  | Sign Up for My Newsletter |  Instagram | Facebook | Twitter | Flickr | 500px |  Google+ |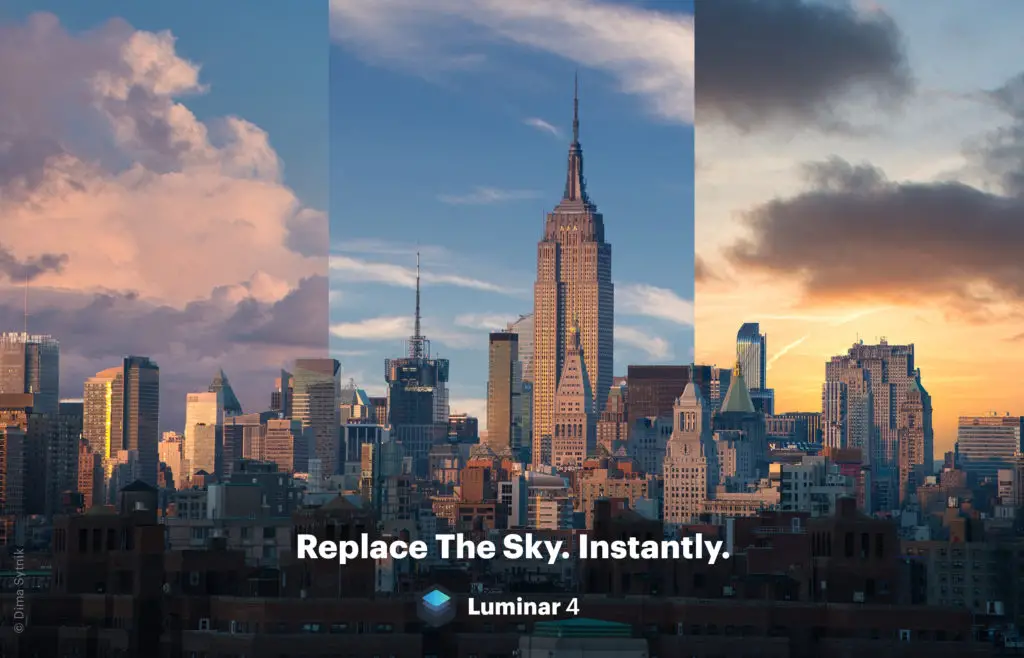 Keywords: Sony, Tamron, withmytamron, A046, Tamron 17-28, Tamron 17-28mm, RXD, F2.8, 17-28mm, Di III, Sony FE, Tamron 17-28mm Review, Tamron 17-28 Review, 17-28mm F2.8, Dustin Abbott, Autofocus, Sample Images, Video, Video Test, review, Video review, Real World, Wide Angle, Sony a7RIII, Sony a7RIV, Astrophotography, Coma, Sharpness, Resolution, Bokeh
DISCLAIMER: This article and description contains affiliate links, which means that if you click on one of the product links, I'll receive a small commission. As an Amazon Associate I earn from qualifying purchases.