My Gear
I've gotten a reputation as a "photography gear guy", and many people write me on pretty much a daily basis to ask me questions about gear.  This page will be an updated log of what I've currently got in my kit…and why.  For your convenience I am also embedding buying links so that you can go out and do further research for yourself.  In some cases I have reviewed the gear that's in my kit, and I'll also embed links to those reviews where they exist.
My buying philosophy is that I look for the best "bang for my buck".  I want high quality gear, but I don't have a "cost is no object" kind of budget.  At the same time, because so many different lenses and cameras flow through my hands, I've got a chance to make very informed decisions as to what I think is deserving of my personal investment.  Most everything in this article is hyperlinked to an intensive review that I've personally done on it, so click those links!
If you want to watch a series of videos where I detail what is in my personal kit and why, take a look here.
Camera Bodies:
At present I have a variety of different camera bodies, including the full frame Canon EOS 5D Mark IV and Sony a7RIII bodies.  I also own the Canon EOS 80D APS-C camera, along with a Sony a6500 mirrorless for when I want a compact body and for help with my video work for my YouTube channel.  I'm currently experimenting with a Fuji X-T3 body as well for my Fuji reviews.
Wide Angle:
I use a variety of wide angle lenses in my kit.  One is the Tamron SP 15-30mm f/2.8 Di VC USD.  It is a masterful lens with amazing image quality and a great focal length.  It's also a great option for shooting the night sky.  You can read my review here and might also enjoy a series of comparisons of the top wide angle lens that begins here. I use the Fotodiox Pro WonderPana filter system to further release my creativity with the lens.  When I want to go light, I carry the Voigtländer Color-Skopar 20mm f/3.5 pancake prime lens.  It isn't as sharp as the big Tamron, but has great color rendition and is extremely portable.
I also use several wide angle options for Sony.  One of those is actually a Canon EF mount lens – the Laowa 12mm F2.8 Zero D – which has an incredibly wide 12mm angle of view.  It's often wider than what I need, but I use it with Laowa's extremely clever MSC (Magic Shift Converter) on Sony, where it becomes a shifting 17mm F4 lens with 10 degrees of shift in either direction.  It's my go-to option for shooting straight lines, like interiors or architecture.
I also use another Laowa lens that is native for Sony – the Laowa 15mm F2 Zero D lens.  While the 15mm is manual focus only, it has essentially zero distortion, is nicely compact, and has a wider-than-average maximum aperture of F2.  It's a great option to pair with the high resolution sensor of my Sony a7RIII body.  I've also got the new Viltrox 20mm F1.8 ASPH lens, another manual focus wide angle prime with a larger-than-average maximum aperture.
General Purpose Zooms:
Over the years I've owned most all of the popular pro-grade zoom lenses (and definitely reviewed them all!)  At the moment, my personal kit is skewed somewhat towards prime lenses.  I have only one general purpose zoom:  the Tamron 28-75mm F2.8 RXD for Sony.  After reviewing this lens, I knew it was one that I definitely wanted for my own kit.  It does a lot of things very, very well!
Primes:
If you are not familiar with the term "prime" as applied to lenses, it refers to a fixed focal length lens.  Primes have no zoom range, and so newer photographers frequently overlook them.  And in all fairness, modern zoom lenses are often very, very good.  You will find still find prime lenses in almost every pro's bag, though, because of a few reasons.  Prime lenses are frequently f/2 or wider.  This may not seem like a big deal, but take a look at this chart (courtesy of Ryan Hulse)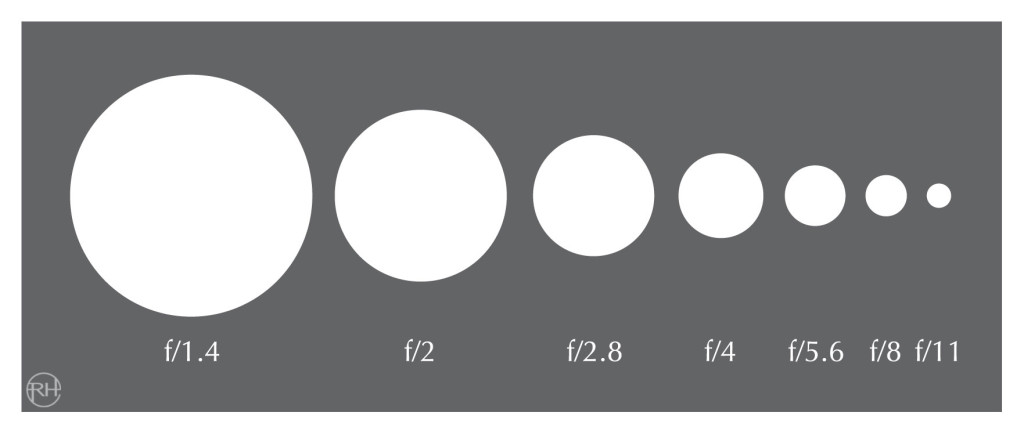 An aperture of f/2 lets in twice as much light as a lens with a maximum aperture of f/2.8, and four times as much as a lens with a maximum aperture of f/4.  A lens with a maximum aperture of f/1.4?  It can let in four times as much light as that f/2.8 zoom at its maximum aperture.  This means two things:  first, in very low light a prime lens becomes a very important tool because ISO can be kept lower and/0r a higher shutter speed can be achieved to stop action.  Secondly, a large aperture prime has greater latitude for "melting" backgrounds and allowing for that rich, creamy bokeh look.  I currently have a number of prime lenses in my kit beyond the wide angle primes already mentioned, including:
I have one EF-S Canon lens in my kit, and that is the compact 24mm F2.8 pancake lens.  It punches above its weight optically and is incredibly compact, so it sticks around even though I don't often use it.
I also have an inexpensive 28mm F1.4 prime lens from Kamlan (I have one each in both Sony E-mount and Fuji X-mount) as I love the rendering from the lens and use it constantly for my video episodes.  It's manual focus only and inexpensive, but its a pretty great little lens.
The Canon EF 35mm f/1.4L II USM is my favorite lens at the 35mm focal length, though I do love the Zeiss Milvus 35mm f/1.4, too.  It is optically superior, has great autofocus, and is beautifully built. I no longer carry a 24-70mm f/2.8 lens because of the 35L II.  You can read my review of it here:  
I also own a 35mm for Sony as well, as a 35mm lens is pretty much indispensable on any full frame camera.  I use the Samyang AF 35mm F1.4 on Sony.  It's a great value lens with a good build, good autofocus, and great image quality.
My overall favorite autofocusing 50mm that I've reviewed is for Sony, so that's the one that I own.  It's the Sony Zeiss Planar 50mm F1.4, and it is a sweet, sweet lens.
If you want to go budget at this focal length, I also own Canon's Ef 50mm f/1.8 STM lens, and it is a nice optic at a very inexpensive price.  My review is here.
I've got a somewhat unconventional focal length lens in the stunningly good Voigtländer 65mm APO-Lanthar F2 Macro lens for Sony FE.  It is an apochromatic lens, which means that while it is more expensive to make, it has extraordinarily well controlled aberrations.  It produces stunning images, and it is great for wedding work due to also having 1:2 macro abilities.  It's manual focus only, but definitely worth the extra time.
I also own Tamron's SP 85mm f/1.8 VC USD prime lens for Canon. I feel like it strikes the best balance (for me) between optical performance, weight, build, and functionality.  I reviewed it here: 
Another of my favorite primes is one I'm privileged to own – the Zeiss Milvus 2/135mm.  It is one of the most superb performers in the world (another Apochromatic lens), and, while manual focus only, a joy to use.  My review of it is here.
If cost were no object, the finest prime lens that I have ever used is the absolutely incredible Zeiss Otus Planar T* 85mm f/1.4 lens.  It is at the very top of my personal wish list.  You can read my review of this amazing optic here.
I also own the Sigma 60mm f/2.8 DN ART lens for Sony mirrorless.  It is a nice compact little portrait and general purpose lens.
Macro:
A good macro lens is a great choice as a third (or even a first) lens.  The best new macro lens do a little bit of everything, and nothing else really allows you to get close enough to really magnify the amazing tiny world that is out there.  Some of the most amazing photos are produced by a good macro lens.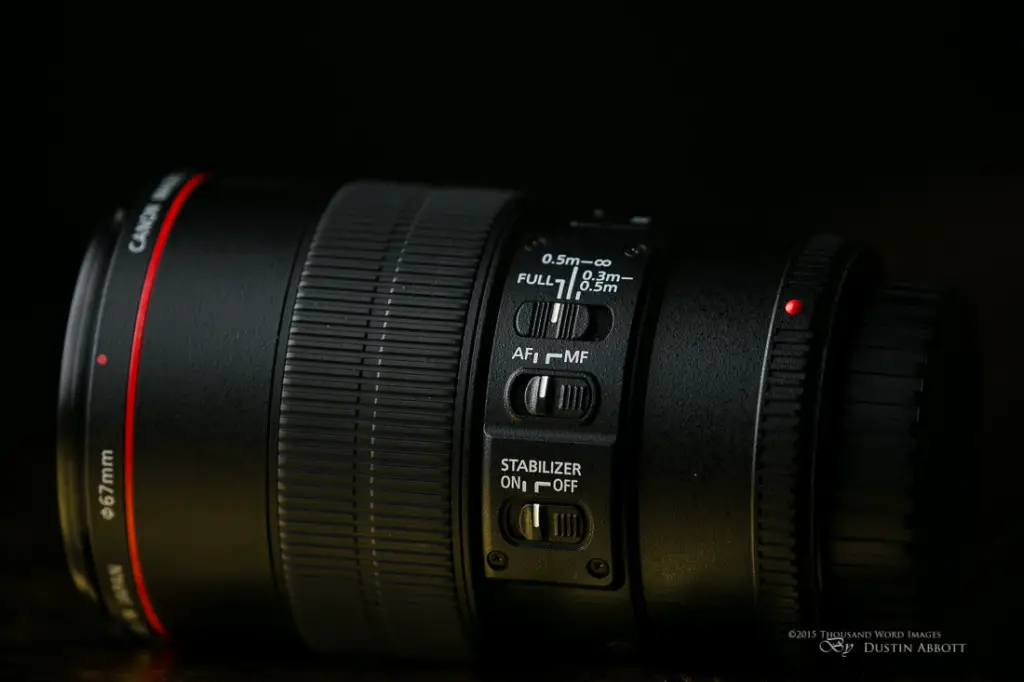 Canon EF 100mm f/2.8L Macro IS USM Lens.  This is one of my favorite lenses, as it features a great build quality, awesome IS system, but above all it has truly superb optics.  It produces wonderfully creamy bokeh, is very sharp, and doubles as a great portrait/event/general purpose lens.  It is a true 1:1 macro, and I actually use it handheld the majority of the time.  There are just so many times where the more deliberate shooting with a tripod isn't an option.  The color rendering from this lens is particularly nice.
As mentioned previously, I also have the Voigtländer 65mm F2 Macro lens.
Telephoto:
Everyone needs some decent reach at times.  In this video I detail the telephoto lenses that I own and use:
I have a number of telephoto options for different purposes.
Tamron SP 70-200mm f/2.8 VC G2 Zoom Lens:  You can read my review here:  Tamron's second generation of this lens has produced a lens truly competitive in every way with first party lenses at a price that represents a strong value.
The new Canon EF 100-400mm f/4.5-5.6L IS USM II is a stunningly good lens and is my new top pick in this category.  I added it my kit in 2015 and thoroughly enjoy it.  My review of it can be found here:  I frequently will use a Canon 1.4x teleconverter when I need a little more reach.
Although I no longer own it, I highly recommend the Canon EF 70-300mm f/4-5.6L IS USM Lens:  You can read my review here:  I really love this lens.  It is fairly heavy, but is nicely compact and travels nicely.  It is built like a tank, has great sharpness and color, and is very consistent throughout its focal length.  This is one of Canon's hidden gems, and rewards every one who owns it.  I had a hard time parting with mine…
 
Visit Dustin's Amazon Storefront and see his favorite gear


Purchasing your gear through B&H and these links helps fund this website and keeps the articles coming. You can also make a donation here if you would like.  Visit my Amazon page for some of my gear of choice! Thank you for your support.


Great News! I can now offer a 5% discount on all purchases at Amplis Foto, Canada's Leading Photographic Supplier. Please enter discount code: AMPLIS52018DA in your cart. It is good for everything in your cart, and is stackable with other coupons, too! It will take 5% off your entire order! Proceeds go towards keeping this site going and providing you with new reviews!
Check me out on:  My Patreon  | Sign Up for My Newsletter |  Instagram | Facebook | Twitter | Flickr | 500px |  Google+ |