Tamron 16-300mm f/3.5-6.3 Di II VC PZD Lens Review
Dustin Abbott
August 27th, 2014
The travel lens/superzoom category is a fairly hotly contested category in the crop sensor market. This stands to reason; a person can enter the DSLR crop sensor market at a fairly reasonable price. Even an entry level full frame camera, by comparison, will cost at least three times as much. It is that investment factor that tends to influence the type of lenses that buyers in each of these categories gravitate towards. Crop sensor shooters are far more likely to seek an "all-in-one" solution.
Let's say, for example, that a new DSLR buyer's last camera was a superzoom compact, which sported a 25x or even 50x zoom ratio. That 18-55mm kit lens on their new DSLR is going to feel awfully confining! I remember the first time I twisted the zoom lens while looking through the viewfinder of my new Rebel and thought, "That's it?" If this is you, then I've got very good news for you. The new Tamron 16-300mm f/3.5-6.3 Di II VC PZD Macro offers a big enough zoom range for just about anyone…and the biggest zoom range for any DSLR lens to date.
Building fixed lenses for the tiny sensors in compact cameras in no way compares to developing interchangeable lenses for the much larger sensors in DSLRs. Canon's own largest superzoom is the EF-S 18-200mm f/3.5-5.6 IS Lens, an 11x zoom range. Tamron pushed the envelope about five years ago when it introduced an 18-270mm lens, which offered a 15x zoom range. I owned that lens, and found it a fairly competent performer and better than an EF-S 18-135mm lens that I was trying at the same time. It's biggest downsides were massive amounts of distortion on the wide end (a highly complex "moustache" distortion that was hard to correct), a buzzy micro motor for focus, and middling image quality. The focus range and VC were great, and that lens proved popular enough that Tamron followed it up with a PZD version a couple of years later that marginally improved the optics, compressed the size a bit, and introduced the PZD (Piezo) drive that dramatically improved the autofocus in both speed and noise.
Tamron is once again pushing the envelope, however, with what might be the ultimate travel lens for crop sensor cameras, the 16-300mm f/3.5-6.3 Di II VC PZD MACRO Lens. Not only did Tamron manage to add an extra 30mm on the long end, they also attacked the other end of the focal length spectrum and added a wider angle of view. While 16mm may not sound drastically wider than 18m, trust me when I say that this is the bigger accomplishment of the two. The zoom range is now 18.75x, with a 35mm (full frame) equivalent focal length of 25.6-460mm. Wow!! This is biggest range available in the world in a DSLR lens. When you are traveling, that extra angle of view on the wide end is going to make a BIG difference for getting landscapes and architectural shots. Furthermore, Tamron has managed to mature this lens despite pushing the envelope with the focal length. It is more mannerly than ever, with less distortion, better build quality, and better optics. The distortion on this lens is readily apparent with the classic "brick wall" test, but the second shot shows how easily it is corrected in Lightroom or Photoshop with the standard profile:
This test will also give you an idea of what kind of light fall-off (vignetting) to expect and how it will correct in Lightroom.
Let's dive in and take a look at the lens itself: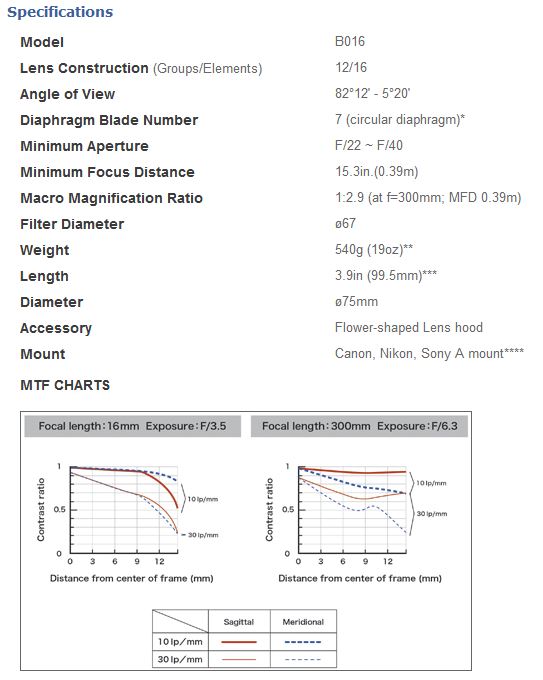 First of all, I view this lens in a slightly different light than its full frame brother. That lens is priced in a slightly more premium range, and I compared it to Tamron's more premium options. It's build quality was a notch or two below those options. I'm inclined to view this lens from a different perspective, however, as it is really a replacement for existing lenses in this category and it's price is a good 25% lower than the full frame lens. The build quality on this lens is a step in the right direction. It has a very clean, more modern look with light flocking on the barrel and a handsome tungsten ring which is Tamron's new "signature" look. It's look is sleeker and more modern than the earlier 18-270 models. It is smaller and lighter than Canon's own EF-S 18-200mm Lens lens despite that lens' considerably smaller zoom range.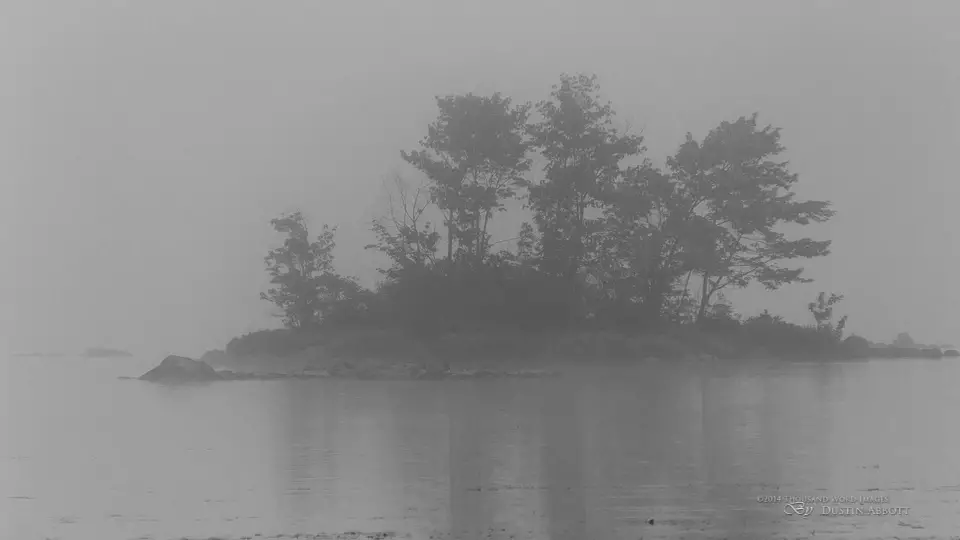 By the way, the design, feel, and dimensions of the two new Tamron all-in-on zooms (the other being the newly released 28-300mm f/3.5-6.3 Di VC PZD Lens for full frame cameras) and nearly identical…to the degree that they are visually almost indistinguishable. Their weight is identical [19oz (540g)] and are roughly 3.8″ (99mm) in length. The crop sensor lens is 3mm longer (very, very hard to determine by just looking) and has a slightly wider zoom ring. They both feature a double barrel zoom extension (which effectively doubles the length of the lens) and a 67mm plastic filter thread (non rotating – circular polarizer users rejoice!). Both feature a zoom lock (that locks only in the fully retracted [16/28mm] position), a lightly flocked engineered plastic barrel (just like every other new lens!), and, in a new step for the series, a rubber gasket around the metal lens mount to help provide moisture resistance. By the way, no EF-S lens (crop sensor) to date has featured moisture resistance, so this gives Tamron a nice advantage provided you are using one of the weathersealed crop sensor bodies (7D, 60/70D, etc…)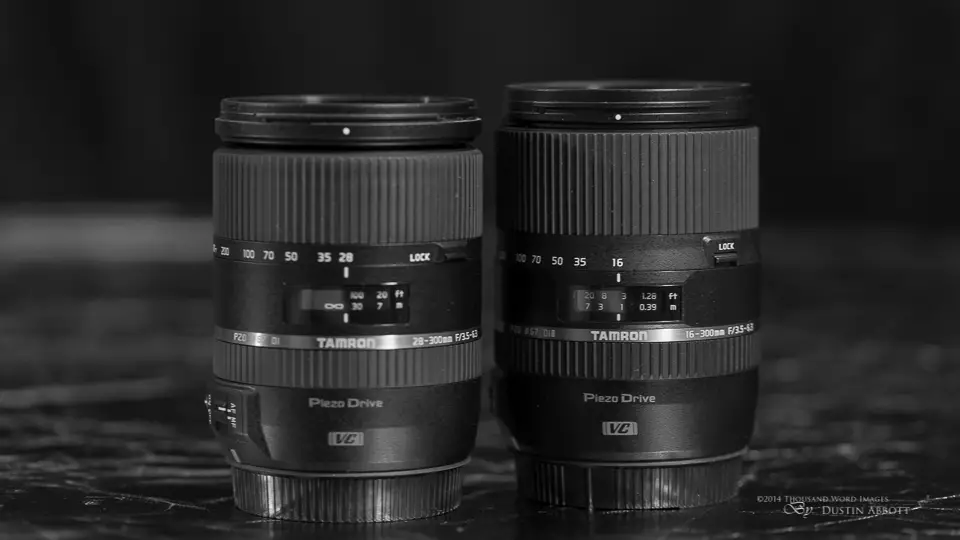 On that note: short of disassembling the lens, one has no way of really determining the degree of weathersealing on any given lens. That being said, Tamron is sticking its neck out a bit more than other manufacturers when it makes this claim because they back their products up with a six year warranty (in North America). That's a very long warranty period on a lens whose main purpose is travel!
My initial finding with both lenses was that the zoom extension action was quite stiff, particularly starting about the 70mm position, but with a bit of use that has loosened up nicely, so don't panic if your copy is similar. I don't expect that action to ever equal the smoothness of internally zooming lenses, but my initial concerns about the zoom action have been allayed. The zoom action after a few weeks of use is nicely damped. On a positive note, I seriously doubt zoom creep will be an issue for these lenses – the zoom action is very sturdy and the front element is not particularly heavy. In fact, I took photos of both lenses in the fully zoomed position "standing on their heads" and neither gave an indication of budging. Both lenses have two switches on the left side of the barrel, an AF/MF switch for the focus and an ON/OFF switch for the VC (vibration compensation). They also feature a distance window in both feet and meters. The lenses include a petal shaped hood that is relatively small and unobtrusive and reverses in a compact fashion. The lenses may look virtually identical, but if you look at the underside of the lenses you will spot one difference: the full frame lens (28-300mm VC) says "Made in Japan", while the crop sensor lens says, "Made in China". This may be one reason for the over $200 premium of the full frame lens over the crop sensor.
Tamron has developed a sterling reputation for its highly effective image stabilization systems known as VC (Vibration Compensation). VC is effective at both presentation camera shake and does a great job of "freezing" the image in the viewfinder. Tamron has included another highly effective system here, although my copy did have a slight "jumping" on occasion when stabilization begins that is (in my experience) probably copy specific and seems to have faded after a bit of use. Tamron claims 4 stops of assistance, and that seems about right here.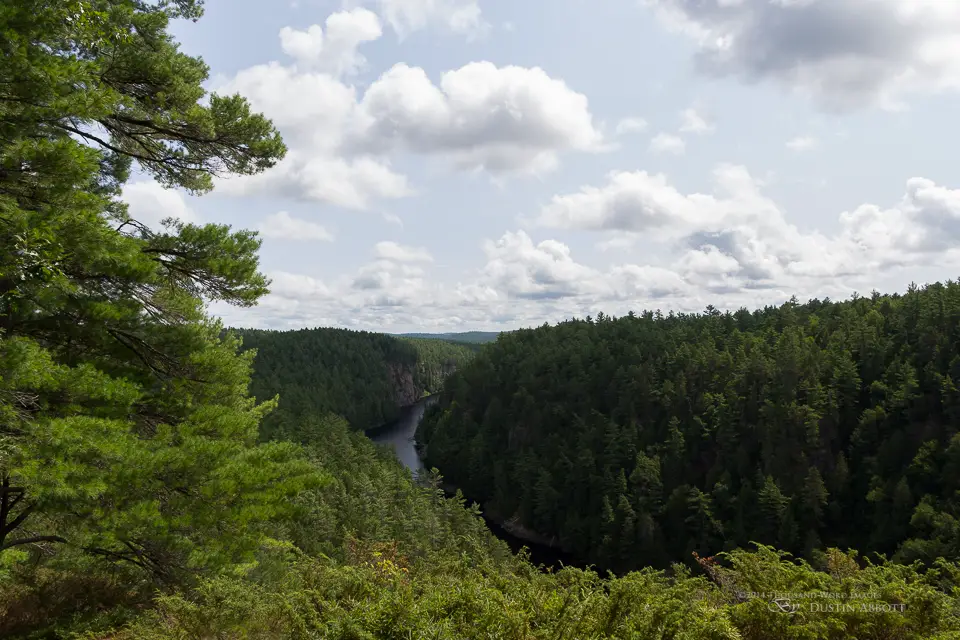 This lens features a Piezo drive (PZD) to power autofocus. There is nothing to complain at in this regard. The focus is fast and accurate, and the motor is very nicely quiet. The Canon EOS 60D body that I am using for this review does not feature AFMA capability, and I do feel that this lens (like every other I've used) would benefit from a slight adjustment to the body to further tune focus accuracy. A 7D or 70D body (along with older models like the 50D) feature this capability.
Both Tamron and Sigma have had a bad habit of overusing the term "macro" in association with their lenses. Macro is typically defined as at least a 1:5 and really more of a 1:1 reproduction value. Real macro lenses not only focus closely, but resolve strongly at high magnification and are optically corrected for shooting at macro distances (flat plane of focus). By contrast, these manufacturers (both of which DO make some very good macro lenses) have tended to throw the word "macro" on any of their lenses that happen to focus reasonably close. This lens is no exception, with the word Macro at the end of the name of the lens on the box. This is not a macro lens in any real sense of the word, but what it does happen to be is a lens that has an exceptionally useful close focus distance and maximum magnification. It focus down to 15.3″ (.39m), and does have a very high reproduction value of 1:2.9 or over .34x. This is a class leading score, even if not technically a true macro lens. For many people this will probably be as much macro performance as they need, although the resolution at this range in no way competes with a true macro lens. Users will find this very useful, and it is definitely a strength of the lens.
I do not find that this lens resolves quite as highly as its full frame brother. This may be due in part to the nature of the full frame vs. crop sensors, but I suspect there are a few more optical compromises here to achieve that greater focal range. It's optical formula is slightly less complex, with 16 elements in 12 groups (vs 19 elements in 15 groups). But this observation only comes because I have both lenses at the same time. A more "apples to apples" comparison is how this lens compares to its 18-270mm predecessor, and an examination of Bryan Carnathan's chart testing reveals that this lens is sharper all around at 16mm (most noticeably in the center of the frame ) while delivering a similar performance at the 270/300mm end of the zoom range other than slightly more green fringing. The telephoto end exhibits both a loss of contrast and an addition of chromatic aberrations that diminish apparent sharpness. In field testing I have definitely noticed the reduced contrast in telephoto shots. These optical imperfections are far less pronounced at 200mm. This is a mixed bag to me: it's impressive that Tamron has managed to go wider and get improved image quality on the all-important wide end, but the extra 30mm on the long end has produced a less impressive result and seems like more of a marketing gimmick than a substantial addition. I noticed far less fall-off on the telephoto end with the 28-300mm lens.
I was somewhat disappointed with this performance mostly because I was so impressed with the performance of the 28-300mm. The 16-300 VC compares favorably with its direct competition, including a similar performance through 200mm when compared to the Canon EF-S 18-200mm f/3.5-5.6 IS Lens and slightly better performance than the Sigma 18-250mm F3.5-6.3 DC Macro OS HSM. It's image quality is par for its class (slightly better on the wide end), but not quite at the level that I am accustomed to seeing from my personal collection of glass. Are you a pixel peeper? (If the answer to this is yes, an all-in-one solution is probably not for you…but here's some food for thought…read on…)
In fact, if I were a crop shooter and had any thought that I might upgrade to a full frame body in the future (or if the telephoto end were a priority), I would go ahead and spend the extra money to purchase the 28-300mm VC. No, 28mm is not particularly wide on a crop sensor (44mm full frame equivalent), but it is still usable. What this solution does do is enable you to take advantage of the improved optical performance of a lens that has been engineered to perform on a more demanding full frame sensor. Less CA, better contrast, and less optical compromises. There will also be better performance on the telephoto end of the range (and thus slightly better "macro" performance). No, the zoom range isn't as mind blowing, but if image quality is a priority, it is still a very compelling option that also "future proofs" your investment.
Bear in mind that I'm not a crop shooter (other than my EOS M). I used to shoot a 60D body, but after years of shooting FF bodies, I was surprised by how much noise was present even at lower ISO levels on a 60D and didn't find the color rendering as complex as my usual bodies (In fact, right before publication I mounted the lens on my EOS M and found the images to be a little cleaner). This is one of those samples: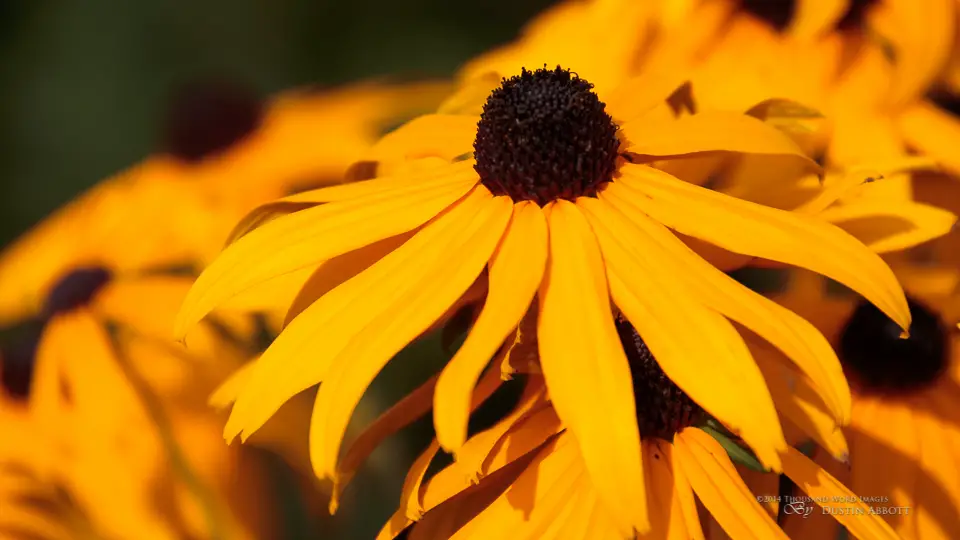 Part of my disappointment is very likely due to some of the limitations of the crop sensor, and I note from user reviews on places like B&H and Amazon that most users are quite pleased with the image quality. Images like this look pretty good: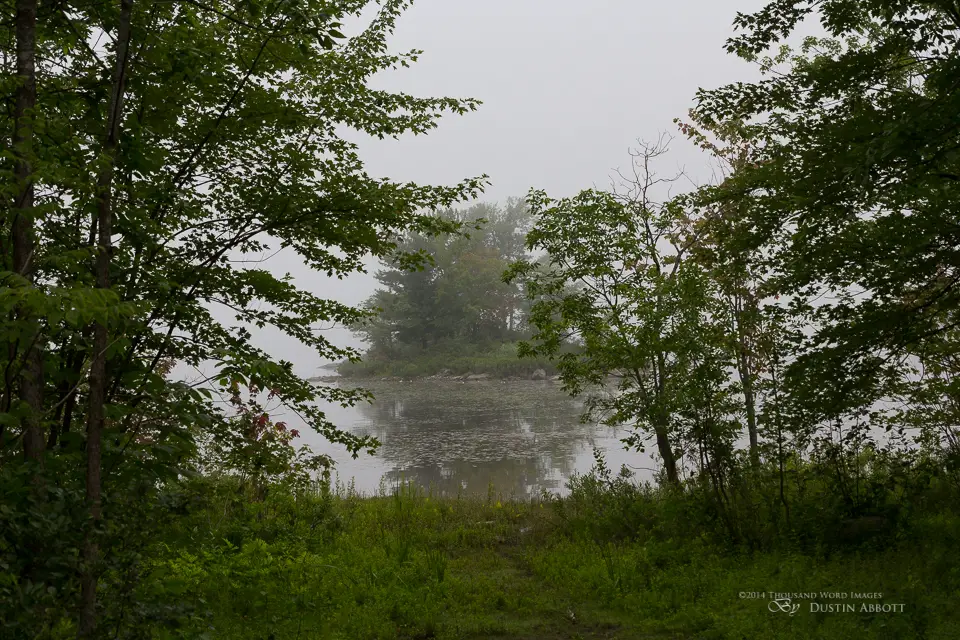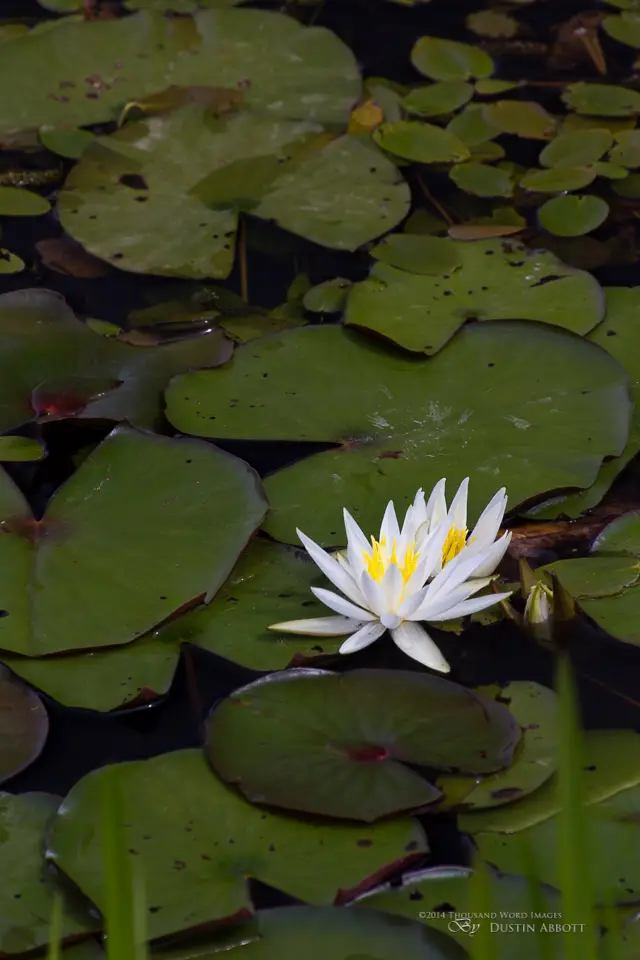 In conclusion, this lens provides a compelling option for anyone looking for an all-in-one or travel lens for their crop sensor camera. The lens is sturdily built yet light enough that no one is going to complain about its weight. It is evidence of how rapidly lens design is progressing, as it features a quick and quiet focus motor, excellent image stabilization, and even some degree of weather sealing to help protect against the elements. The work that Tamron has done on the wide end of the focal length is impressive, although I'm less impressed with the compromises that stretching the telephoto end out further have produced. There is no question, however, that this is a stunning focal length in a compact, attractive body. Tamron's superzoom lenses have been their best selling products in recent years, and I see no reason for that to change any time soon. Though not perfect, the 16-300mm VC is a solid evolution of this bestselling line and brings some very tangible improvements to the table. This lens should be at the top of the list for anyone looking for a new lens in this category.
[youtube=http://youtu.be/oM62LdkCqog]
Pros:
Killer focal length.
Goes wider than any competitor
Fast, quiet piezo drive motor
Very nice fit and finish
Weather sealing
Highly effective image stabilizer
Shows no inclination towards zoom creep
Internal focusing means that the filter thread won't rotate
Cons:
Longer end of zoom range lacks micro contrast
Softer image quality towards 300mm
Some chromatic aberrations
Price at the higher end of class
Note: I have reviewed a retail copy of the lens provided courtesy of Amplis Foto in Canada: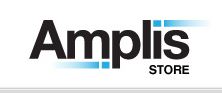 Images have received minimal processing to better reflect the actual performance of the lens.
Great News! I can now offer a 5% discount on all purchases at Amplis Foto, Canada's Leading Photographic Supplier. Please enter discount code: AMPLIS52014 in your cart. It is good for everything in your cart, and is stackable with other coupons, too! It will take 5% off your entire order! If you want to go directly to this lens, click here
Gear Used:
Canon EOS 6D DSLR Camera (Body Only)
Tamron 16-300mm f/3.5-6.3 Di II VC PZD MACRO Lens for Canon
Adobe Photoshop Lightroom 5 Software for Mac and Windows (Boxed Version)
Adobe Photoshop Creative Cloud 1-Year Subscription
Alien Skin Exposure 6
Purchasing your gear through Amplis Foto (in Canada) and B&H (in the United States and abroad) through these links helps fund this website and keeps the articles coming. Thank you for your support.

[contact-form][contact-field label='Name' type='name' required='1'/][contact-field label='Email' type='email' required='1'/][contact-field label='Website' type='url'/][contact-field label='Comment' type='textarea' required='1'/][/contact-form]
DISCLAIMER: This article and description contains affiliate links, which means that if you click on one of the product links, I'll receive a small commission. As an Amazon Associate I earn from qualifying purchases.