Pre-Order Exciting New Sigma Products
Dustin Abbott
September 12th, 2014
Sigma just announced a bunch of new, exciting products at Photokina.  You can go ahead and get your preorder in on any of these by clicking the link below…although most of these products still don't have prices attached to them.
Click this link to view all of the new products and place your preorder: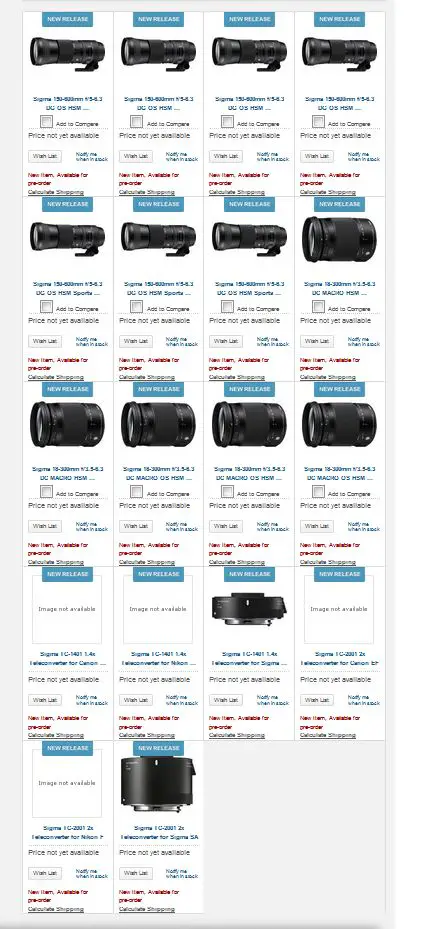 DISCLAIMER: This article and description contains affiliate links, which means that if you click on one of the product links, I'll receive a small commission. As an Amazon Associate I earn from qualifying purchases.