Newly Announced: Canon 6D Mark II and SL2 DSLRs
Dustin Abbott
June 29th, 2017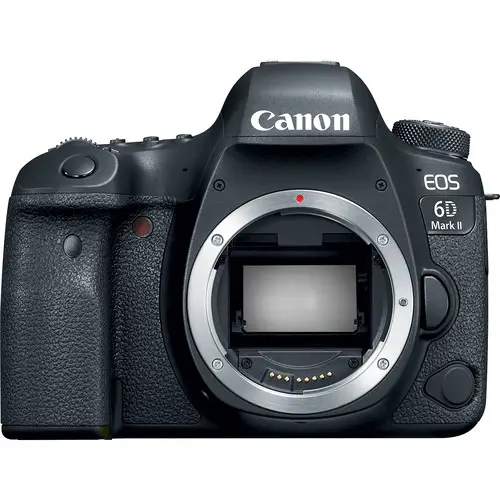 It is a big day for Canon shooters!  The EOS 6D Mark II has been announced along with the tiny APS-C DSLR – the EOS SL2.  We'll start with the EOS 6D Mark II.  The original 6D was a major success for Canon despite its underwhelming specs for the simple reason that it was a far more capable camera than anyone expected.  One of my most popular articles ever was why I chose a 6D over a 5D Mark III.  The 6D has continued to be an extremely popular model because of its great image quality and reasonable price.  While I do primarily shoot a 5D Mark IV, I continue to own and use a 6D on a regular basis.  The 6D Mark II promises to keep up the affordability standard (the body only price in the US market is $1999, some $1500 less than what the 5D Mark IV was announced at.)
What has changed is the feature list, which has grown into a much more competitive camera.  I'll share the official overview, but jump down to the bottom for my observations on what I think most important in this release.
Here's the official overview: 
Step up into the full-frame game with the EOS 6D Mark II DSLR Camera from Canon. Making high-performance full-frame imaging more accessible, the 6D Mark II makes numerous advancements over its predecessor to improve upon every aspect of image capture and creation. The main update comes in the form of a 26.2MP CMOS sensor and the use of the DIGIC 7 Image Processor to deliver sharper, more vivid imagery in a variety of shooting situations. This setup offers an improved native sensitivity range of ISO 100-40000, which can then be expanded to ISO 50-102400, as well as speedy shooting rates of up to 6.5 fps.
Ensuring your images are tack sharp is a 45-point all-cross type AF system, which is able to track subjects with accuracy. This marks a significant improvement over its predecessor and will result in faster acquisition of your subject. Along with a revamped AF system, the sensor features Dual Pixel CMOS AF technology to provide a boost to focusing in live view and video shooting, which itself has been bumped up to Full HD at 60p. This setup works well with the 3.0″ vari-angle touchscreen LCD, which permits use at various angles and with intuitive controls.
For hybrid stills/video shooters, you will enjoy the enhanced video quality as well as the ability to plug in an external mic via a 3.5mm input. Users will also have the ability to create time-lapse movies as well as HDR video with dedicated settings and modes. Additionally, the body design has received an upgrade with improved ergonomics and durability, including dust and water resistance. Users will have access to many connectivity options as well, such as Wi-Fi, NFC, and Bluetooth, for connecting to a smart device, and built-in GPS for geotagging your photos.
26.2MP Full-Frame CMOS Sensor and DIGIC 7 Image Processor

Offering boosts to both resolution and low-light performance, the 6D Mark II uses a newly developed 26.2MP full-frame CMOS sensor that works in tandem with a DIGIC 7 Image Processor to create sharp, vivid imagery and video. This contributes to high performance in low light with native sensitivity range of ISO 100-40000, which can then be expanded to ISO 50-102400, if desired. 

Assisting with the capture of properly exposed images is a 7560-pixel RGB+IR metering sensor that helps minimize the impact of flickering lights in your images and ensures accurate reading of the entire scene.
45-Point All-Cross Type AF and Dual Pixel CMOS AF Systems

Ensuring your subject is tack sharp, the 6D Mark II incorporates an all-cross type AF system, which offers 45 phase-detect points, for advanced tracking and focusing while using the optical finder for stills. When using Live View and recording video, you can now use Dual Pixel CMOS AF on the actual imaging sensor. This offers wide coverage of phase-detection autofocus for faster and more accurate focusing in these modes. It is ideal for video as users will enjoy smoother rack focusing without the downsides normally encountered with contrast-based systems. Also, this works well with the touchscreen functions, allowing shooters to just tap to adjust focus.
Full HD Video Recording

For multimedia creation, the 6D Mark II comes equipped with powerful Full HD video recording options. The 6D Mark II offers improved speed with a maximum frame rate of 60p when capturing Full HD video. It also offers Digital IS with 5-axis image stabilization to minimize the appearance of camera shake for sharper handheld shooting. This benefits recording while walking or moving, and can also be used in conjunction with lenses featuring optical IS for more effective overall stabilization. Audio is high quality as well, with the ability to use either the built-in microphone or an external microphone via a 3.5mm input.
Body Design

A large 3.0″ vari-angle LCD monitor is available and features an anti-reflective design for bright, vivid image playback and live view shooting, and its touchscreen interface can be used for intuitive touch-to-focus control and adjusting settings in the menus.
A single SD card slot is available for saving photos and video.
Optical viewfinder offers approximately 98% coverage of the frame and has a magnification of 0.71x.
The durable body design is dust- and weather-sealed to permit working in harsh environments.
Other Camera Features

A built-in GPS module allows you to geotag imagery in-camera as well as auto time sync with the Universal Time Code via satellites. This module is compatible with American GPS, Russian GLONASS, and Japanese quasi-zenith Michibiki satellites for a wide coverage of support.
A built-in intervalometer permits the creation of time lapse imagery and supports recording 1-99 consecutive frames in pre-selected intervals from 1 second to 99 hours 59 minutes and 59 seconds. Users can also choose to set the camera to unlimited frames.
Bluetooth permits linking a smartphone or tablet for quick image sharing between devices as well as remote control capabilities.
Built-in Wi-Fi and NFC connectivity enable wireless sharing, control, and image transfer with a compatible smart device as well as the CS100 Connect Station.
---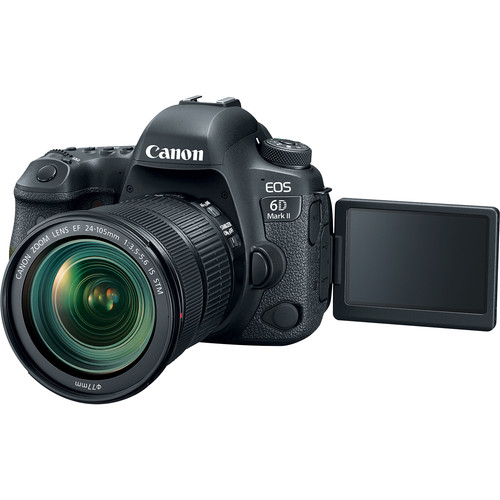 Dustin's Thoughts:
Here are the features I consider most important:
Vari-angle LCD screen.  This is Canon's first DSLR to have the articulating screen, and it's a BIG deal for a lot of reasons.  Canon's articulating, touchscreen LCDs are the best.
45 Point AF system.  This appears to be something similar to the Canon EOS 80D's focus system, which is really quite excellent and a far cry from the 11 AF point system in the original 6D.
Native ISO performance up to ISO 40,000.  When the 5D Mark IV came out I discovered that the original 6D was still very, very close in performance to it at high ISO settings.  I suspect that the 6D Mark II will be better than the 5D Mark IV at high ISO settings…a very big deal.
New 26.2 MP sensor.  Canon's new sensors have been great, and I think this should prove a sweet spot for getting great performance while adding a nice amount of resolution over the original 6D.  
Other notable specs:
6.5 FPS burst rate.  For all practical purposes the 6D Mark II will have as fast a burst rate as the 5D Mark IV (7 FPS).  What will probably be lacking is as deep a buffer.
The ability to do 4K time lapses and a built-in intervalometer.  The intervalometer is a great feature to have.
DPAF – one of Canon's best technologies, and it will make a huge difference for video tracking and Live View focusing.
5 axis image stabilization for video recording.  Only for video recording, but this helps bolster the capabilities of the camera…but…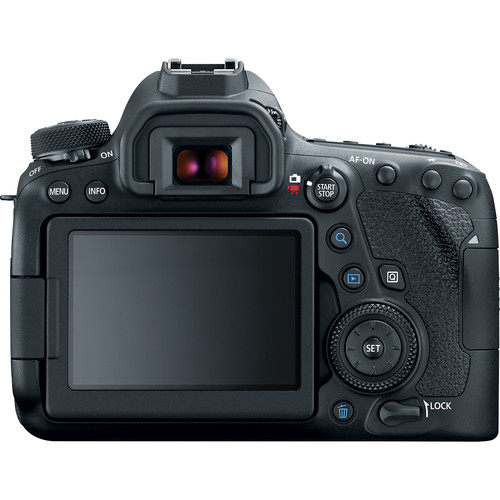 Notable exceptions:
No 4K video of any kind.  This one hurts for me, as I see the 6D Mark II as a fantastic video platform otherwise because of the articulating screen and DPAF video.  On a positive note the 1080 60P standard is now supported.
Shutter speed is still limited to 1/4000th of a second and flash sync speed at 1/180th second.  These are clearly just ways that Canon is limiting the 6D Mark II to keep it at a certain market point.  Disappointing but not unexpected.
One final question that isn't completely answered is whether or not the focus screens will be easily interchangeable as the focus screens on the 6D are.  This is a big deal for me personally, as I now mostly use the 6D as a platform for all of my manual focus glass due to having an EG-S matte precision screen installed in it.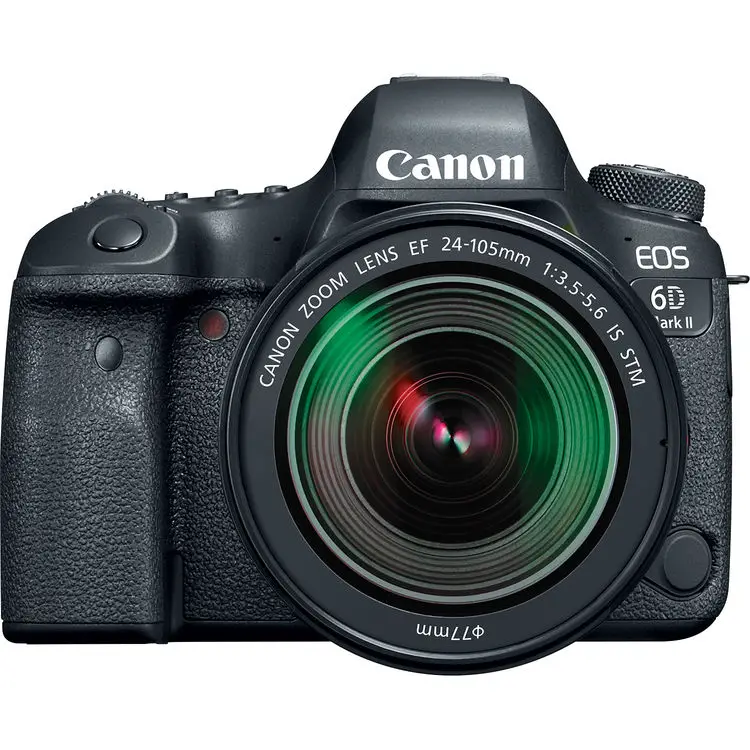 You can preorder the 6D Mark II here (the Amazon links will take a week or two to populate; they are a little slower with new releases).  It can be ordered as body only or in a kit with the two 24-105mm options.

Canon EOS 6D Mark II: B&H Photo | Amazon | Amazon.ca
Canon EOS SL2 Announcement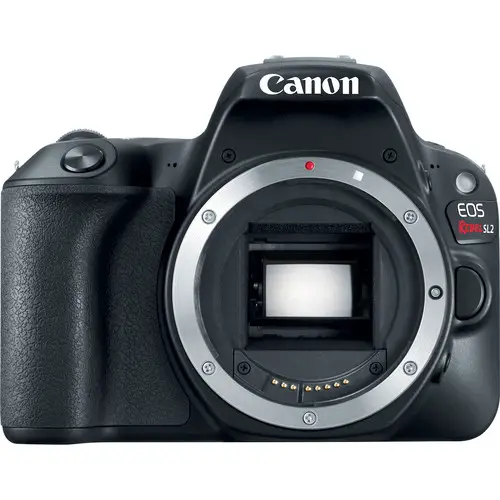 The second exciting announcement is of the Canon EOS SL2.  The SL1 became a favorite of many because of the extremely compact size and yet versatility of using all of Canon's EF and EF-S lenses natively without an adapter.  It eliminated some of the weaknesses of mirrorless and provided a great travel option.  The SL2 takes that to a new level by adding a much fuller feature set, including an articulating screen, 5 axis image stabilization for video, Canon's excellent 24.2 MP sensor, DPAF focus, and more…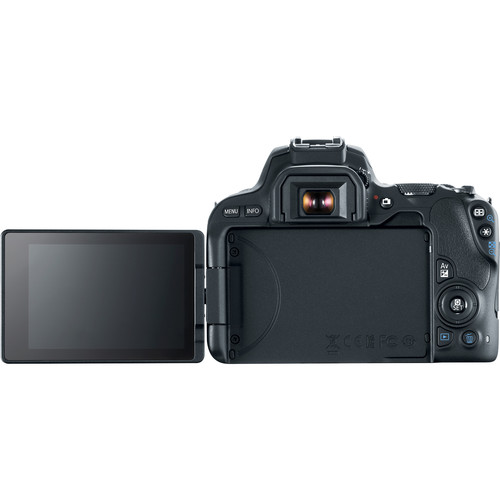 Here's the official announcement and product overview:
With a compact and lightweight body, the black Canon EOS Rebel SL2 DSLR Camera provides users with a fully-featured system that won't weigh them down. Packed into the tiny body is a capable 24.2MP APS-C CMOS sensor and a DIGIC 7 Image Processor, both of which work together to create sharp, vivid images at native sensitivities up to ISO 25600. Video shooting has received a boost with Full HD 1080p recording possible at up to 60 fps. The SL2 also manages some significant body upgrades, with the main addition being a 3.0″ vari-angle touchscreen LCD for intuitive operation and the ability to work at odd angles with relative ease.
As a DSLR, the SL2 obviously retains the optical viewfinder for fast, natural composition of your images. This setup also features a 9-point AF system for capturing tack sharp images. If you are working in Live View or shooting video, the SL2 does offer Dual Pixel CMOS AF technology, providing fast, accurate focusing in these modes and with intuitive control via the touchscreen. Additionally, the SL2 has a microphone input for higher quality audio recording during movie shooting.
For those inclined to share their journeys, the SL2 features built-in Wi-Fi with NFC and Bluetooth, making connecting to a smart device fast and simple. This setup permits wireless control over camera settings as well as the ability to transfer files to your phone. The SL2 also offers a Feature Assistant to help new shooters learn how to use the camera and its functions.
24.2MP APS-C CMOS Sensor and DIGIC 7 Image Processor

Both a 24.2MP APS-C CMOS sensor and DIGIC 7 image processor are used to deliver high sensitivity and fast camera performance to suit both stills and video applications. A flexible native ISO 100-25600 range, which can be extended to ISO 51200, suits working in a variety of lighting conditions, and the processing capabilities minimize noise for notable clarity. The processor also contributes to a fast 6 fps continuous shooting rate for photographing fast-moving subjects.
9-Point AF System and Dual Pixel CMOS AF

Benefitting stills shooting with the optical viewfinder, a 9-point phase-detection autofocus system provides quick and precise focusing in difficult lighting conditions. When recording video, or shooting in live view, a Dual Pixel CMOS AF system is employed that offers smooth and fast focusing performance in a similar manner to how a camcorder acquires focus. This system integrates two separate photodiodes within each pixel to provide a broad and dense network of phase-detection gathering elements across a majority of the image sensor to reduce focus hunting for faster, more direct control of focus placement. When working with still imagery, this focusing system works to acquire focus quickly and accurately, making it ideally suited to shooting and tracking moving subjects so that critical focus is attained with each shot. When shooting video, a Movie Servo AF mode offers smooth and natural focusing when changing from different subjects or different distances within the scene, as well as the ability to specify tracking sensitivity, AF speed, and Face Tracking priority. Benefited by the Touch AF system, rack focus is possible simply by touching elements within the scene on the touchscreen in order to change focus in an intuitive manner. Subject tracking in movies is also heightened due to the Dual Pixel CMOS AF system's ability to recognize subjects and maintain focus when working within changing or cluttered scenery.
Full HD 1080p Video Recording

In addition to stills recording, the SL2 also supports Full HD 1080p video recording at up to 60 fps in the MP4 format with IPB compression, or 30 fps in the MOV format with ALL-I compression when making in-camera time-lapse movies. Video recording is benefitted by the inclusion of Dual Pixel CMOS AF and the Movie Servo AF focusing functions, as well as the touchscreen design of the LCD monitor for intuitive control. Movie Electronic IS is also featured to minimize the appearance of camera shake across five axes for smoother, steadier recording when shooting handheld. Additionally, an external microphone jack is incorporated in the body design for greater control over your recorded sound.
Body Design and Built-In Wi-Fi

Large 3.0″ 1.04m-dot touchscreen LCD provides an intuitive method for controlling focusing points, navigating menus, and reviewing imagery. This screen also features a vari-angle design to better enable working from high and low angles.
Optical pentamirror viewfinder serves a clear means for eye-level shooting.
Built-in Wi-Fi with NFC allows for easy wireless sharing of both photos and movies to a linked mobile device.
Bluetooth permits linking a smartphone or tablet for quick image sharing between devices as well as remote control capabilities.
Included LP-E17 rechargeable lithium-ion battery provides approximately 820 shots per charge.
A Feature Assistant user interface is available to highlight and guide use of specific camera modes and features.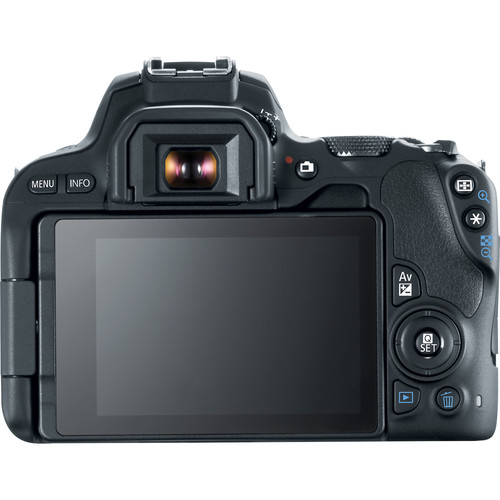 Preorder the Canon EOS SL2 here: (the Amazon links will take a week or two to populate; they are a little slower with new releases)  You can get it as a body only or in a kit with the new EF-S 18-55mm STM lens.
Canon EOS SL2: B&H Photo | Amazon | Amazon.ca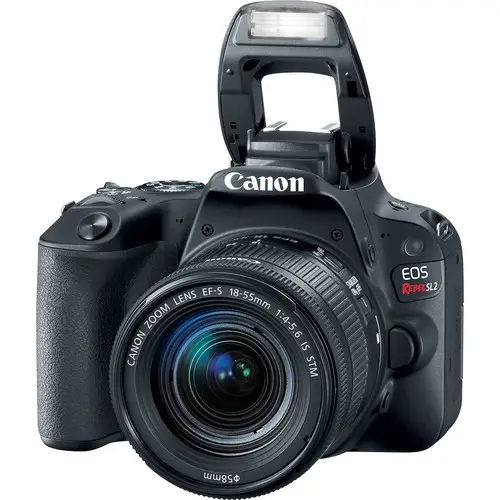 Travel Banner:

DISCLAIMER: This article and description contains affiliate links, which means that if you click on one of the product links, I'll receive a small commission. As an Amazon Associate I earn from qualifying purchases.