Emily and Edward
Dustin Abbott
October 13th, 2018
Check me out on:  Google+: | Facebook: | Twitter: | Flickr: | 500px: | Sign Up for My Newsletter :
Edward and Emily approached me about doing a portrait/engagement session, and, because I have a good relationship with them (and because they are a beautiful young couple), I asked if they would be willing for me to feature them in a tutorial video and this article.  Edward and Emily were kind enough to agree.  I would highly recommend that you watch this video episode:
Fall in Ontario, Canada, is the perfect season for a portrait session.  We shot at the beginning of the second week of October, and though the available light was overcast and grey, it naturally diffuses the light and the colors were great! 
Let's talk gear for a moment, and then I'll come back to some technique at the end.
I chose my Sony a7R3 for this photo shoot (my review of the a7R3 is here), primarily because I wanted to use several manual focus lenses, and the a7R3 is my favorite platform for MF glass.  It's quick and easy to confirm focus, and the built in image stabilization (IBIS) helps eliminate camera shake from the equation.  I actually used several Canon EF mount lenses and elected to use the Sigma MC-11 adapter (I have about four "smart" adapters, but the MC-11 is the best all-round performer.  While I use manual focus lenses only sparingly in event settings, I often reach for them when shooting portraits because A) I have space to be more deliberate and B) some of the best lenses optically happen to be MF only.
When I added Sony to my kit, I had some concerns about flashes/strobes, as everything I owned, from flash units to triggers, was designed around Canon E-TTL.  I realized, however, that I actually hardly ever used TTL.  For years I've used a Yongnuo YN-622C-TX wireless command unit on the hotshoe of the camera(s) that I was using and then I put my flash units on separate channels with Yongnuo YN-622C wireless triggers mounted to the flashes and manually controlled the output from each flash from the command unit.  I typically want just a bit of fill light from my flashes so that my photos have a more natural look. 
I put the flash command unit in Manual HSS (High Speed Sync) mode and control the power output from the TX command unit(s). This system seems to work well, and allows me to make quick adjustments on the fly and not worry about shutter speed due to being in HSS mode.  Because the flash units are wirelessly controlled, I just use an assistant (or assistants, depending on the size of the group I need to light) to hold my light(s) at the height/angles that I want.  I help shape and soften the lights by using the Lite Genius Super-Scoops on them (you can see my video review of these light modifiers here:).  Fortunately this works just as well on Sony as it did on Canon, and this was the lighting setup I used for these photos.  I only needed one assistant due to this being a couple, and I would often "hide" her beyond trees in wider shots or just out of frame in others.
I used a total of three different lenses on the a7R3:  The first is the Canon EF 35mm f/1.4L II, a gorgeous lens that balances a great focal length with amazing optical performance.  This is a great lens for adding a wider perspective and for environmental portraits, and the fact that I can easily shoot it at f/1.4 gives me the ability to play with the depth of field creatively. My review of the lens is here.  I used the MC-11 to adapt it to the Sony, and thanks to more recent firmware updates to the MC-11, it works better than ever.  Here is a gallery of some of the photos I took with the 35L II:
One of my current favorite lenses to use for a lot of things is the amazing Voigtländer APO-Lanthar 65mm f/2 Macro lens (my review here).  It's a manual-focus-only lens,  but the combination of color, resolution, and contrast is just fabulous.  I actually used it for the fewest amount of shots in this session, but that was more due to the types of shots I chose more than anything.  I love using it.  Here's a gallery of the photos that I look with the Voigt 65:
The final lens I used (and the one I used the most heavily) is the Zeiss Milvus 135mm f/2 (my review here).  I think this is one of the most special lenses optically in the world, but unfortunately on the native Canon cameras (I have a Canon EF mount lens), it's not the easiest lens to use because DSLRs aren't often very friendly to MF glass (focus is tough!).  When I adapt it to the Sony (and I have high hopes for it on the new Canon EOS R, too!), it's simple to visually confirm focus, and getting the image stabilization from the a7R3 is a great bonus.  I think you'll be able to agree that the photos from the Milvus 2/135 are special!  Here are some of those photos:
I shared one photo from this combination on Flickr, and it was featured in Flickr's Explore (Position #5) and quickly got more than 100,000 views and 1000 favorites!  Apparently a lot of people liked this combination!
Let's take a look at this photo and I'll give you a little feedback on technique.  Because I used a MF lens, it was important to prefocus the lens before the "action" started.  I set up the couple near a branch with some autumn leaves still on it as that provided a static amount of leaves already in the frame, which meant one less variable (trying to get all those leaves in the air!).  I shot a burst of shots after the leaves were thrown in the air over the couple, and for the final image I actually composited two of the photos together to give both a greater number of photos along with a more even distribution of the leaves.  Everything here is natural, though, and I've not added anything to the photo.
Whenever I shoot a portrait session or wedding, I recommend to the couple or individual that they look online at photos that they like and have them send those to me.  I put them all on a page (or pages) and print them out as a visual guide for the day.  This helps in a number of ways.  First, it gives me an idea of the personal style of the couple and what they like.  I'll augment these with some of my own poses, but at the end of the day I believe that these sessions are about them…not about me.  Having the printed out poses helps to give them a visual aid of what I want them to do in that particular pose, which really helps certain people who are less comfortable with posing.  I also often model the pose or positioning that I want them to do.  If it is a couple, I will pose one of them, and then step into the position that I want the other to do.  It provides some laughs and also helps them to see exactly what I want them to do.  
Mixing that up with a little creative playing with depth of field (in this case I focused on a small plant to put the couple out of focus and composed the shot in an unconventional way) to create some different kinds of "storytelling" images helps make them the stars in their own world.
I don't ever want to just clone images that someone else has done.  I adapt the poses to the body types of the couple, the environment, and also to the body language that is natural to them.  I get them in the basic pose, and then ask them how they would naturally interact in that setting.  This allows these photos (and poses) to become their own.  
One final point:  I not only want people to be happy with their photos; I want them to be happy with the experience!  I do my best to inject laughter and fun into the day.  If they are loose and relaxed, it will make for both better photos and a better experience.
At the end of the day we had all had a great time and had a bunch of special images.  Thanks to Edward and Emily for being such great sports!
Here's a consolidated group of links to the gear that I used.
Sony a7R3 Review Playlist | Lite Scoop Review | Metz 64 AF-1 Review | Canon 35L II Review | Zeiss Milvus 135mm f/2 Review | Voigtländer 65mm f/2 Review
Purchase the Sony a7R3 @ B&H Photo or Amazon
Canon 35L II @ B&H Photo or Amazon
Voigtländer 65mm f/2 APO-Lanthar Macro @ B&H Photo or Amazon
Zeiss Milvus 2/135 @ B&H Photo or Amazon
Metz 64 AF-1 @ B&H Photo  or Amazon
Yongnuo Triggers @ B&H Photo or Amazon
Super Scoop Light Modifier: 
Purchasing your gear through B&H and these links helps fund this website and keeps the articles coming. You can also make a donation here if you would like.  Visit my Amazon page for some of my gear of choice! Thank you for your support.


Great News! I can now offer a 5% discount on all purchases at Amplis Foto, Canada's Leading Photographic Supplier. Please enter discount code: AMPLIS52018DA in your cart. It is good for everything in your cart, and is stackable with other coupons, too! It will take 5% off your entire order! Proceeds go towards keeping this site going and providing you with new reviews!
Check me out on:
My Patreon:  | Google+: | Facebook: | Twitter: | Flickr: | 500px: | Sign Up for My Newsletter :



Use Code "DUSTINHDR" to get $10 off ($15 CDN) Luminar and/or AuroraHDR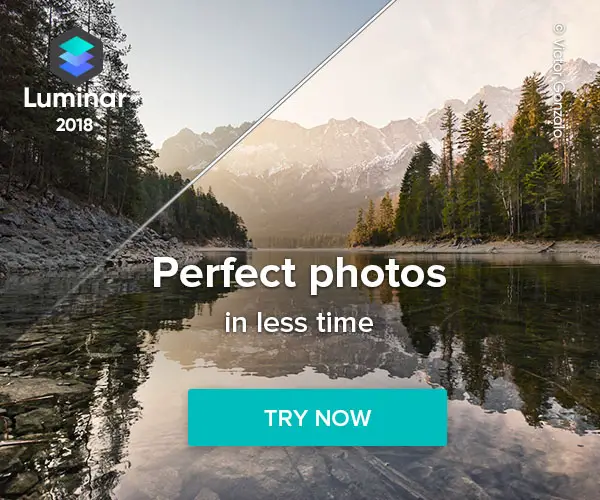 Keywords:   Portrait, Sony a7R3, Dustin Abbott, Sony a7riii, Voigtländer, 65mm, Zeiss, Milvus 135mm, Milvus 135mm, Canon, 35LII, 35mm, f/1.4L II, Canon 35 F1.4, Technique, How To, Flashes, Strobing, Sample Images, Video, Engagement, Poses
DISCLAIMER: This article and description contains affiliate links, which means that if you click on one of the product links, I'll receive a small commission. As an Amazon Associate I earn from qualifying purchases.