2018 Black Friday Deals and Bargains
Dustin Abbott
November 20th, 2018
Black Friday 2018 Deals
While I can't say on a personal level that I'm delighted about Thanksgiving being subverted away from a time of being thankful for what we have to being a season where we start looking for more, I also recognize the reality that we like to give gifts and retailers encourage us to do so by offering up some of the best prices of the year at Black Friday and Cyber Monday.  As an influencer, I personally get sent a lot of the deal links in hopes that I'll share them with my audience.  I don't considering myself a marketer (I'm a gear reviewer, not gear promoter!), so I don't do a lot of marketing type posts or emails.  What I have done here, however, is compile some of what I consider to be the best deals in one spot so that you can look them over and see if there is something that appeals to you.  Using these links costs you nothing (might even save you a bit more!), but there is also a small percentage that comes back to help support my channel and work – so thanks in advance for purchasing through them!  I'll add more as they come in!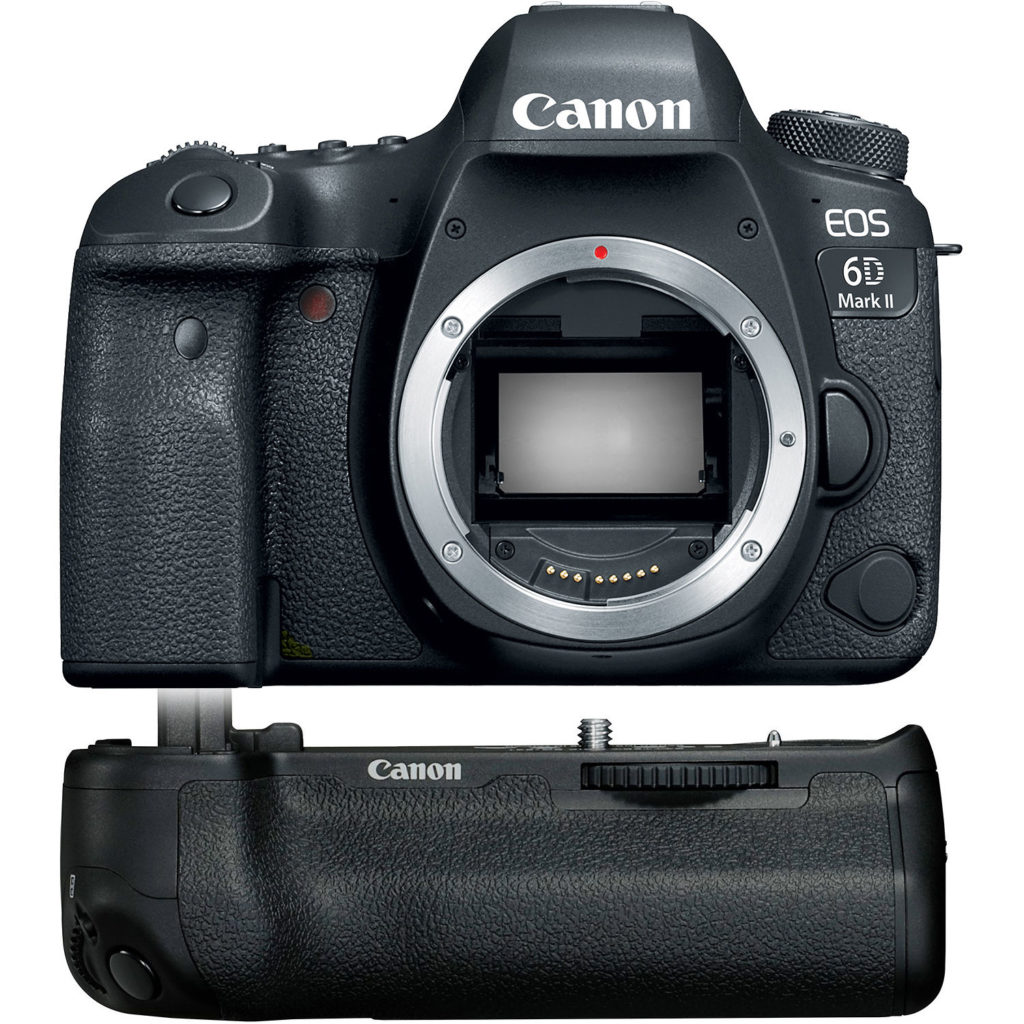 Camera Deals
B&H Photo has put together some crazy good deals on cameras, which include not only heavily reduced prices but also a huge amount of free accessories.
Canon 6D II with Battery Grip and Accessory kit (SD card, bag, etc…) – $500 off | Final Price = $1299
Canon 5D Mark IV with Battery Grip and Accessory Kit (SD card, Extra battery, bag, etc…) -$500 off = $2799
Canon EOS M5 – $400 off | Final Price = $579 (Body Only) or $699 with 15-45mm Lens (that's a LOT of camera for the money!)
Canon EOS M6 – $300 off | Final Price = $479
Canon Rebel T6i DSLR + Memory Card – $200 off | Final Price = $549.
Sony a7RIII  – $400 off | $2798
Sony a7II + 28-70mm – $600 off | $998
Sony a9 – $1000 off | $3498
Sony a6000 + 16-50mm + 55-200mm Lenses – $400 off | $598 (you are basically getting the camera for free!)
Sony a6500 – $100 off | $1098 
Nikon D750 + Battery Grip + Accessories – $600 off | $1396.95
Fujifilm X-T20 kit with 18-55mm lens + accessories – $220 off | $995
Lens Deals
Canon EF 50mm F1.4 – $100 off | Final Price = $299
Canon EF 100mm F2.8L IS Macro – $200 off | Final Price = $699 (I love this lens and use it constantly!)
Canon EF 70-200mm F/4L – $130 off | Final Price = $519 (this was my first L-series lens!)
Canon EF 70-300mm F/4-5.6 IS II – $100 off | $449 (I reviewed this lens last year and think it's a great value for this price!)
Canon EF 100-400mm F/4.5-5.6L IS II – $400 off | $1799 (I own this lens, love it, and wish I had paid this for it!!)
Canon EF 24-70mm F2.8L II – $300 off | $1599 (one of the best lenses of its kind)
Sony Zeiss Sonnar 55mm F1.8 – $50 off | $948
Don't see what you are looking for? Click on the B&H Banner below and find deals on thousands of other items:


Carrying Systems and Backpacks
Our friends over at Peak Design are putting pretty much everything on sale right now, so it's well worth a visit:
15% off clips/straps/accessories | (I use the Capture lineup along with the Slide and Leash straps)
10% off Everyday Line of bags (I use the 20L and 5L bags, well, pretty much every day!)
Travel Line bundle – Purchase 45L Travel Backpack + any 2 packing tools, get 10% off bundle | (I haven't used the Travel Line yet but plan to cover it shortly)
Ruggard Legion 45 Messenger Bag – $20 off | $49.95
Vanguard Reno 48 DSLR Backpack – $60 off | $39.99
Apple Stuff
As you know, Apple deals are rather few and far between, but there are some nice sales (particularly on Apple Watch)
iPad 32GB 9.7″ – $20 off + free case | $309
Apple Watch Nike+ models – up to $100 off | as low as $269
Apple Watch Series 3 38mm Pink Band – $80 off | $299
Google Clips – $100 off | $119
Software
Use Code "DUSTINHDR" to get $10 off ($15 CDN) Luminar and/or AuroraHDR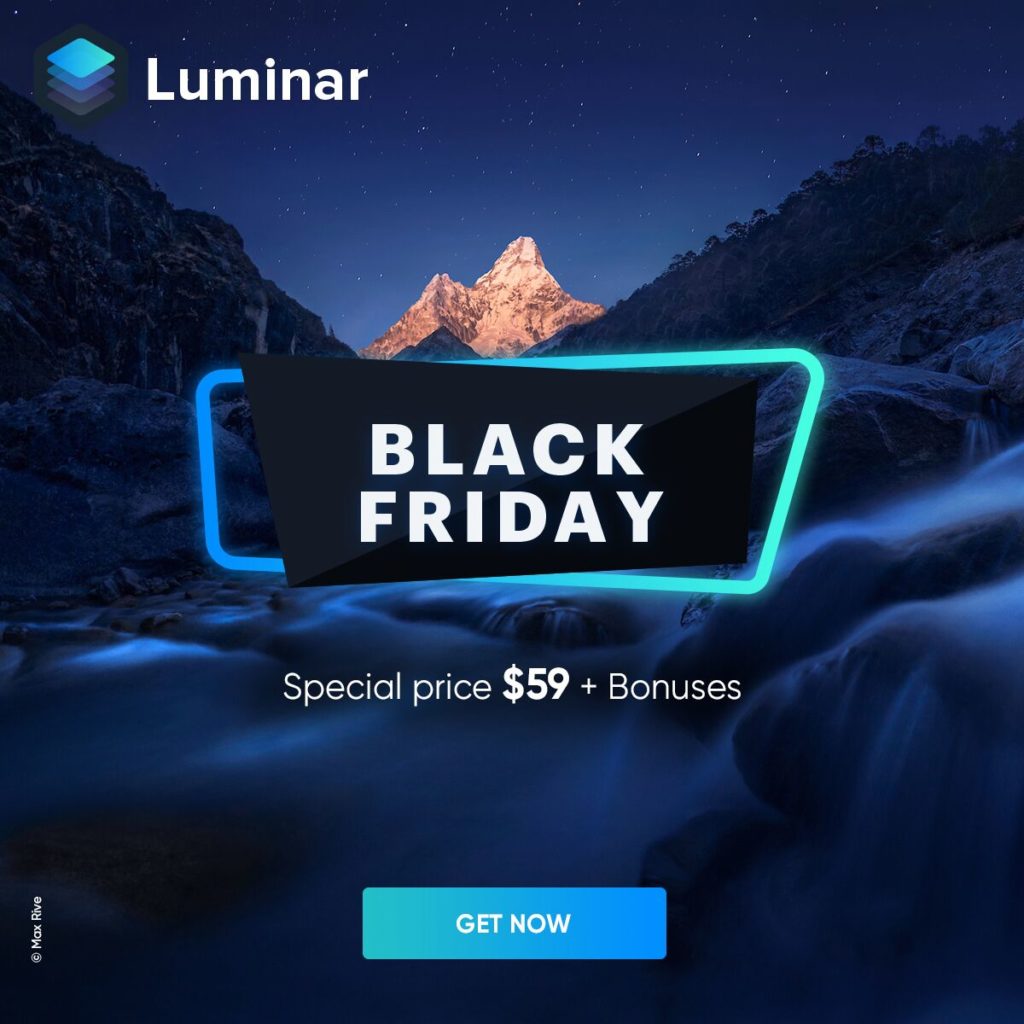 The Luminar 2018 Black Friday Offer will be available from November 21 through 28.
● New users can purchase Luminar 2018 for US$59 ( US$49 with DUSTINHDR).
● Current users of Luminar 2017 can upgrade for US$49 ( US$39 with DUSTINHDR).
*A special Black Friday Creative Collection of bonuses will also be included with every purchase in addition to Pre-Sale Bonuses.
Exclusive Black Friday Bonuses:
1 year of FREE SmugMug Portfolio plan ( US$180 )
119 Dramatic & Romantic Sky Overlays ( US$29 )
20% OFF COOPH Photography Apparel and accessories (on all purchases over EUR100 )
*Those who purchase Luminar from November 1 through 28 will get these bonuses for free.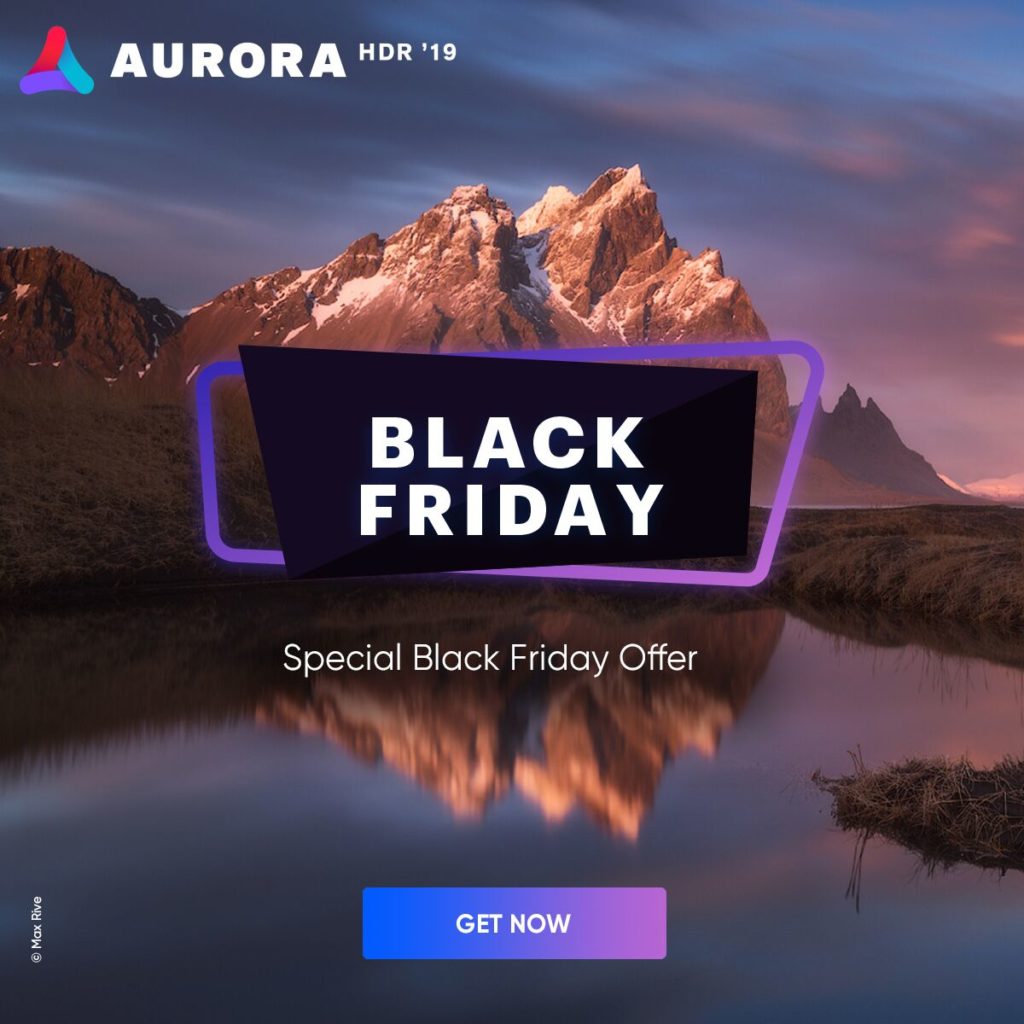 Aurora HDR 2019 Black Friday Offer will be available from November 21 through 28.
● New users can purchase Aurora HDR 2019 for US$99 ( US$89 with DUSTINHDR).
● Aurora HDR 2019 users can upgrade at the Black Friday price of US$59 ( US$49 with
DUSTINHDR).
Bonuses:
● 1 year of FREE SmugMug Portfolio plan ( US$180 )
● 3 months free of Stuck in Сustoms Passport membership ( US$30 )
How about Photolemur 3 – the one-click solution to getting great looking photos?  83% off work for you?
Alien Skin Software is also in on the act, with special promotions on my favorites like Exposure.  The new Exposure X4 is a fully featured standalone editing software (without a subscription), or can be used as a Plugin (like I use it) from Photoshop and Lightroom.  It's fantastic…and it's 15% off for Black Friday!

Stocking Stuffers – Under $50
APC 3400 mAH Power Bank – $19 off | $9.99
Roku Streaming Stick – 40% off | $29.99
Belkin Charging Dock for Apple Watch – $60 off | $29.99
How about a great set of headphones from Brainwavz (I've reviewed 4-5 different headphones from them).  You can check out their sales here.
Amazon Black Friday
There are literally thousands of Black Friday deals at Amazon.  Click on the banner below to visit a landing page with them all together.

In the UK you can try 3 months of Amazon Music Unlimited for £0.99
DISCLAIMER: This article and description contains affiliate links, which means that if you click on one of the product links, I'll receive a small commission. As an Amazon Associate I earn from qualifying purchases.