Skylum Luminar 2018 Photo Editing Software Review
Dustin Abbott
November 6th, 2018
Many photographers like myself have used Adobe's Lightroom and Photoshop software for editing our photos for many years, but a few years back Adobe switched to a Cloud model that seemed a bit too much like renting software for a lot of photographers.  A number of photographers began looking for alternate pieces of software to edit their photos, and one of the lead alternatives that has emerge is Skylum Software's Luminar editing software.  While I'm not personally unhappy with Lightroom and Photoshop (I subscribe to their Creative Cloud Photography Plan), I have spent some time with some alternative pieces of software like Luminar, Alien Skin Exposure X4, Capture Pro, and others.  Most pieces of software have their own strengths and weaknesses, which is true of Adobe products as well.  Luminar 2018 benefits from several things, however.  
The first is price.  You can get Luminar 2018 for $69 USD/$99 CDN, though rumor has it that using the coupon code DUSTINHDR will drop that price by $10 USD/$15 CDN.  That positions it cheaper than alternatives.
The second advantage is that it has a really friendly, easy-to-pick-up-and-use interface that allows you to choose a branched path of either using preset looks to transform your image at a click:
There are a variety of different categories of presets, and there's a good chance you can get a look that you like from the mix without going deeper if you don't want to.  One thing I like is that every preset has a strength slider along the bottom that allows you to control the intensity of the preset, something that Lightroom lacks.  Also unlike Lightroom is the option of adding layers and layering different effects/presets to get the final product you like.
But you also have the option to jump in and really tweak the image with massive amount of controls.  Unlike Photoshop, however, these all work with sliders that allow you to monitor them real time.  One feature I really like is that you can choose a workspace based on the type of image, or you can create a custom workspace by either adding or removing filters.  The learning curve is really easy compared to Photoshop, and I found that I could do most everything I wanted within just a few minutes of first using the software.
For a closer look at how this all works, I would recommend that you want my video demonstration here:
It's nice, however, to be able to enable a portrait-oriented workspace if you are editing portraits for example.  I did the portrait edit below in about one minute:
A couple of the filters that I'm really fond of are the new Sky AI filter, which allows you to really make your skies stand out in your images with an easy to use slider.  You could achieve the same thing in Lightroom, but it would involve tweaking the highlights, removing luminosity in the correct color channels, and probably adding some white back in.  The screenshot below also shows a great tool that you can slide back and forth to see the original image along with your changes.  You can make the sky as vivid or natural as you like within a few seconds.
Here's the before and after fully rendered:
Other similar AI tools I really like include a Foliage Enhancer, Golden Hour slider, and the Accent AI filter.  With about 20 seconds-worth of adjusting the sliders I could go from the original image to the vastly improved edited version.  Also interesting is the ability to apply LUTS (Look Up Tables), which would allow you to quickly create a common "look" across images.
The amount of controls is impressive, and it includes standard features like Lens Corrections, Transform tools, and advanced Crop options while also mixing in some Photoshop-like tools like Clone and Stamp, Free Transform, and the ability to create layers and blend them in a variety of ways.  It's not nearly as robust as Photoshop, obviously, but it probably does enough for 90% of users.  
Like Photoshop, it currently does not have a Library-type component of cataloging, editing metadata, etc… (Photoshop utilized Bridge for that). There is an upcoming Luminar with Libraries version coming in December that will probably add more of that Lightroom-type functionality, and the good news is that if you buy the current version you get a free update to the newer version then.
It is worth also noting that you can run Luminar as a Plug-In from Lightroom and Photoshop, too, which allows you to use it more as an external editor and thus use it to augment these programs rather then replace them, too.  This can be useful for doing something like adding an "Orton Effect", but with a slider to easily control intensity.  Here's an image where I added a bit of an Orton effect to soften things around the edges.
As for what I don't like:  I personally miss the catalog/library component that makes Lightroom my starting point for all of my editing and organizing work.  I also find that the Luminar runs just a little slower than what Lightroom does for me.  There are moments when making certain changes that it needs a couple of seconds to render.  It behaves a little more like Photoshop in both opening and exporting images in the amount of time taken, but that is in part because of the different way that Lightroom functions.
At the end of the day, however, this is a pretty robust piece of software that combines a very easy-to-use interface with the ability to make a massive amount of changes to the look of an image.  I think a lot of photographers will appreciate the ability to easily pick up the software and create what they like, and it is priced very reasonably for the amount of functionality built into it.  All of the photos shown in this review I edited in Luminar in under 3 minutes each. If you are looking for a reasonable alternative to Photoshop/Lightroom, or perhaps an easy-to-use way to add an extra touch to your edits, then Luminar is well worth considering…and remember that using the code DUSTINHDR will knock that price down a little.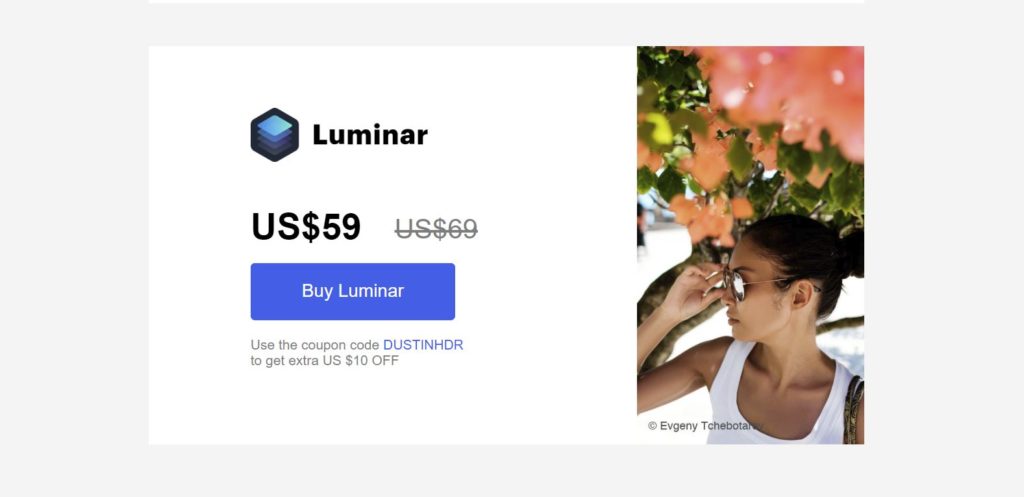 Check me out on: My Patreon:  | Google+: | Facebook: | Twitter: | Flickr: | 500px: | Sign Up for My Newsletter :
Use Code "DUSTINHDR" to get $10 off ($15 CDN) Luminar and/or AuroraHDR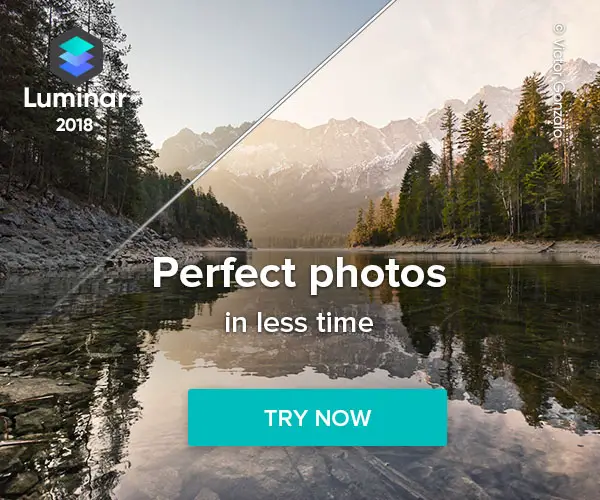 Keywords: Luminar 2018, Luminar, Luminar Demonstration, Luminar Tuturial, Luminar 2018 Review, Luminar Review, Coupon Code, Dustin Abbott, Discount, Luminar Discount, Luminar Coupon Code, Sky AI, Sky Enhancer, Luminar with Libraries, Photoshop, Lightroom, Aurora HDR, Skylum
DISCLAIMER: This article and description contains affiliate links, which means that if you click on one of the product links, I'll receive a small commission. As an Amazon Associate I earn from qualifying purchases.