Tamron SP 15-30mm F2.8 VC G2 (A041) Review
Dustin Abbott
November 14th, 2018
The Tamron SP 15-30mm f/2.8 Di VC USD entered my collection a few months after my review of the lens in February 2015.  It resonated to me as a lens that, while large and heavy, really delivered a fantastic optical performance.  It was also the only wide angle zoom at the time to hit 15mm while having both a wide F2.8 aperture (which lets in twice as much light as the F4 competitors) and an optical image stabilizer (Tamron's VC, or Vibration Compensation).  Since that point nearly four years ago I've pitted it against many other wide angle primes and zooms, and it has always shown well in those comparisons.  It certainly does not win in every metric, but neither has it been completely outclassed by any other wide angle option regardless of price.  I got a hint a few months ago that this new G2 (A041) version was coming to market, and I was excited for the release as the G2 (Second Generation) series have brought minor optical improvements along with vastly improved build, autofocus, and VC (Vibration Compensation) performance. 
The Tamron SP 15-30mm f/2.8 Di VC USD G2 is coded by Tamron as A041, so I'll utilize that identifier to avoid confusion with the first generation lens, which Tamron identifies as A012.  Tamron's advantage with the G2 lenses is that they are able to deliver a more polished lens than many competitors since they are on their second generation of stabilized zoom lenses over zoom ranges like 15-30mm or 24-70mm where most lens makers are on their first generation (or not as all).  My observation has been with each of the G2 lenses that the optical improvements are real, but are overshadowed by improvements in other areas like build, autofocus, and the performance of the Vibration Compensation.  As we will see in this review, the same remains true here.  What is indisputable, however, is that the finished product of the A041 is definitely a more polished, mature lens that is easily competitive with the best wide angle zoom lenses on the Canon and Nikon platforms.
Check me out on:  My Patreon:  | Google+: | Facebook: | Twitter: | Flickr: | 500px: | Sign Up for My Newsletter :
Prefer to watch your reviews?  You can see my detailed video review below, complete with hands-on sample images, video clips, and real-world observations for a real photographer.
Some people have asked me about the "why?" of this lens.  "Do they not have any fresh ideas at Tamron?"  I think this it to miss the point of the 15-30 G2.  Tamron's bread and butter is their professional zoom lenses which have netted them a lot of critical and commercial success.  It's easy to see their intent by their marketing materials, which emphasize the completion of the "trinity" of the 15-30, 24-70, and 70-200 F2.8 G2 lenses.  The release of the A041 is about standardizing Tamron's pro-grade zooms to a common build design, feature set, and performance.  Most reviews agreed that the last generation of Tamron's pro-grade zooms was competitive optically but sometimes lagged in some of the other metrics like build and autofocus.  The G2 series represents an opportunity for Tamron to leverage their investment in optical development (with some minor improvements and tweaks) by pairing the optics with more modern, competitive lens designs and focus motors.
Another key component is compatibility with Tamron's Tap In Console, which allows Tamron to future-proof their lenses by being able to roll out firmware updates to users quickly and efficiently while also giving users the ability to both customize and maximize the performance of their lens to their individual needs.  A full autofocus calibration, for example, is a time-consuming process given that you can insert values at three different focus distances for a number of focal lengths.  Once it is done, however, you can be assured of having more accurate autofocus than what was previously possible, as the lens has been optimized for focus at that particular focal length and focus distance.
A041 Autofocus Performance
Tamron has achieved better autofocus performance (noticeably improved focus speed, for one) along with better VC performance by going from a single processing unit in the older lenses to dual processors in the newer lenses.  That allows one processor to be tasked to autofocus and the other to vibration compensation.  The net benefit seems to be more torque for autofocus (better speed) along with more processing power to run focus algorithms (better focus accuracy).  I've tested each of the G2 lenses and compared them to the pro-grade Canon lenses and found that the Tamrons could focus as quickly and accurately.  That's a significant achievement, and the idea from 5-10 years ago that third party lenses were inferior in their focus ability is largely erased in this current generation.  Tamron's USD (UltraSonic Drive) motors have continued to get more and more refined.
I got consistently good autofocus results during my review.  Out of the box I noted a bit of a front-focus bias at 30mm and distant subjects, but I input an AFMA tweak that easily solved the issue.  The most practical test of this came while shooting an event, and after the focus adjustment I consistently got accurate focus on the speaker.  
I've often noted that wide angle lenses put less stress on autofocus systems in terms of accuracy than telephoto lenses as the depth of field is much larger (and thus more forgiving) at wider focal lengths.  What can be an issue for some wide angle lenses is a tendency to pulse back and forth at times.  There was no such issue with the A041.  I used it in a variety of lighting conditions, even in essentially a dark room (proper exposure required a 2 second exposure at ISO 6400!) 
I was able to lock focus more quickly with the A041 via adapter in these lighting conditions than the Canon RF 24-105mm F4L IS on the Canon EOS R, which is saying something.  The A041 has a maximum aperture advantage, but it is also a third party lens being used via adapter.  There was a little hunting in that type of condition, but in less extreme situations the lens also locked focus quickly and confidently.
Yes, I did use the Tamron SP 15-30mm F2.8 VC G2 lens via adapter on both the brand-new Canon EOS R mirrorless system along with my Sony a7R3 (via the Sigma MC-11 mount converter).  It should be noted that the lens was neither developed for either system nor has Tamron worked at specifically testing and developing for those platforms with the A041, but I was pleasantly surprised in both cases.  On the EOS R the lens essentially performed natively, and, as I'll reference in the segment on the VC, I actually was able to get better handheld results due to lower vibration on the mirrorless shutter.  Autofocus was quick, accurate, and image quality was excellent.  I also found that continual AF in video capture was surprisingly good.  Transitions were smooth, and the lens was not "jittery" or pulsing during continuous AF.  It's a nice pairing there as the wide focal length helps offset the significant crop factor of the EOS R in 4K capture.  You can see some footage from the combination in the video review.  Here's a few EOS R/EF Adapter/A041 samples:
I essentially expected this (at least for stills) on the EOS R, but I was more surprised with the a7R3/MC-11 combination with both new Tamron lenses, where the performance was generally excellent for stills photography.  As a rule, I don't find that any lenses outside of some Sigma ART series lens do very good in AF-C mode during video with the MC-11, so I didn't really focus on that.  But for stills photography I was pleasantly surprised, as the lens didn't really give me any hiccups in either AF-S or AF-C modes.  While I didn't use it extensively on that platform, I did try the combo for a hike, and I had no observable issues.
Bottom line is that the dual processor approach of the A041 delivers a better autofocus performance than what the A012 (G1) is capable of.  There's genuine progress there.
A041 Vibration Compensation (VC) Performance
It is also easy to see the significant improvements to their VC performance.  Each of the G2 lenses has shown smoother performance (quieter VC performance along with smoother transitions on and off).  Some lenses allow you to choose different VC modes as well, and while that is not the case with the A041, you do have the ability to customize the VC performance in three different modes via the Tap In Console.  Mode 1 is the standard balanced profile that attempts to stabilize both the viewfinder and the final result.  Mode 2 emphasizes viewfinder stability and is the preferred mode for handheld video as it keeps vibration compensation on longer.  Mode 3 does little to stabilize the viewfinder but focuses all the processing power on stabilizing the image at capture.  Typically Mode 3 delivers the highest rating of "stops" of compensation.  The 15-30 G2 is the highest rated wide angle zoom stabilizer by CIPA (Camera & Imaging Products Association of Japan) at a very impressive 4.5 stops (the A012 sported only a 2.5 stop rating by comparison).  Here's a solid example at 1/6th of a second and 30mm, handheld, without VC on:
If we turn the VC on, however, this is what we get:
An informal conversation with a Tamron insider revealed that the stabilizer is actually even more effective than the rating, but the rating represents the limit of where the testing standard is right now.  They also noted that while the first generation stabilizers could negatively impact optical performance (something I have noted with some products in a few of my reviews), the new generation of VC motors is able to provide stability without an optical cost.  The VC in the A041 functions essentially just as you would desire.  It stabilizes everything well, is utterly silent, and is incredibly smooth in operation.
On a practical level, however, I've personally noted that there is a limit to how low of a shutter speed I can personally handhold.  The higher ratings are easier for me to match with telephoto lenses.  For example, I can consistently get good results with Canon or Tamron's 100-400mm lenses at 400mm and 1/13th second shutter speeds.  That's five stops of stability.  To achieve the equivalent result, one would have to handhold a 30mm shot for 1 second or a 15mm shot for 2 seconds.  That is much, much harder.  I was able to achieve fairly reliable results at 1/4th second (2 stops) and did get a few usable results at 1 seconds, but not reliably.  Here's one at 1 second, 15mm:
Even the vibration of the mirror box and the drag of the shutter at slow shutter speeds introduces too much movement for me (or any lens) to reliably overcome.  I got a little better results with the EOS R, as the lack of a mirror meant that the shutter introduces less vibration.  In the previous section on autofocus I shared a photo that I actually handheld for 2 seconds in an essentially dark room (you would have to have had a 2 minute exposure at ISO 100 to achieve a similar result, which tells you how little light was in the room).  I could definitely NOT consistently produce the same result, however.
What is definitely true is that you can stand still and easily handhold video footage (which is far more practical).  When I turned VC off and stood still, the footage shows constant movement, but when I switched the VC on it is as if a giant fist grabs the scene and holds it in place.
So, the VC is excellent for standard applications and can also work well enough to allow for some creative shots with movement or panning.  And frankly, it is the latter that will matter most in real world use of slow shutter speeds.  There's a reason that tripods exist, and trying to substitute handholding for long shutter speeds is a mistake.  I should note that Canon and Nikon still make you choose between having an F2.8 aperture or having an image stabilizer; Tamron is the only one to give you both on those platforms.
Tamron 15-30 G2 (A041) Build and Design
I would recommend that you check out this video where I thoroughly detail the build and design of the A041 and compare it to the first generation A012 lens:
Tamron has managed to pack in a number of significant improvements to the build and handling of the lens while managing to hold the weight nearly equal.  This is good, as the original was already a bit of a beast, weighing in at 2.43lbs (1100g).  The G2 gains a mere 10 grams, and so it tips the scales at 2.44lbs (1110g).  You are getting a lot for that additional weight, however, as the new lens sports a more robust build (the housing is primarily metal alloys) and expanded weather sealing.  The G2 lenses sport some of the nicest construction of the current zoom lenses, and it is a sign of the times that I say that matter-of-factly about a Tamron lens!  
The physical dimensions are identical to the previous generation lens at 3.87″ (98.4) diameter by 5.71″ (145 mm) in length.  The great news about this is that if you have invested in an after-market filter solution (I use the Fotodiox WonderPana system), it will fit the new lens perfectly, as you can see here:
The bulbous front element makes using traditional filters impossible, though Tamron has added a rear gel filter holder to the lens mount on the A041 (on the Canon EF version, at least):
Gel filters are better than nothing and inexpensive (you can buy them in sheets and cut them to size), but they are rarely the best option optically (this will depend on the quality of filter, of course).  At least Tamron has made efforts to solve a significant issue with the lens, as the inability to use filters have probably been the most common reason cited to me by people that have decided against the 15-30 VC.
Tamron's new look is sleeker and more modern, with mostly satin-finished anodized metal making up the barrel.  There is some engineered plastics near the front of the lens, as there is a fixed lens hood in position there, and the engineered plastic is probably the more durable option for resisting minor dings or deformations.  There is actually both an inner fixed lens hood along with an outer one, and at the most forward position of travel (actually at 15mm), the two lens hoods provide something akin to a double-walled layer of protection.  At no point does anything protrude past the outer dimensions of the lens.
Tamron has redesigned the switches as well.  There are two of them – an AF/MF switch along with the ON/OFF button for the VC.  I like the new switches because they feel more definite and precise and are also easier to use while wearing gloves (which I do a lot of living in Canada!!)  Some have complained with other G2 lenses of inadvertently hitting them, but I've reviewed all the G2 lenses and owned the 70-200 since it's release and never once had that happen to me.
Also improved is the design of the focus and zoom rings.  The focus ring is closer to the camera, and, while it isn't particularly wide, it has two features that help its ergonomic performance.  The first is that it is curved outward in the middle, giving it a different tactile feel from the zoom ring and also making it easier to find.  It's a nice tough.  There is also nice beveled portion of the lens barrel above this, which gives a natural position for the finger to find and keeps one from inadvertently engaging the zoom ring.
The zoom ring has a slightly different ribbed pattern from the A012, is quite wide, and is smoother in operation from the first generation lens.  It still has slightly firm damping, but a bit lighter and better-operating than the A012.  It functions fine, and, like other Tamron lenses, it zooms in the "Nikon" rather than "Canon" direction.
There is a more robust gasket at the lens mount along with a fluorine coating on the front element to help protect against moisture and fingerprints.  More internal seals help the lens achieve a new degree of weather sealing.  The lens cap fits over the fixed lens hood, and, as a result, is bulkier than a typical lens cap.  I find these types of caps a bit of a pain as they don't fit in a jacket or pants pocket very well.
The copy I reviewed said both "Designed in Japan" and "Made in Japan" on it.
I have one criticism of Tamron's new finish compared to the older flocked design.  The smooth portions of their lenses in plastic (like lens hoods, for example) are much more prone to bag marking.  I've seen it happen quickly even with review copies of lenses, while the A012 I own still looks basically new.  You can see the marks on the lens hood portion of this photo near the front top of the lens.
This criticism aside, the improvements to the autofocus, VC, and build of the lens are real and definite.  This has the fit and finish of a professional-grade lens along with a modern, visually aesthetic look.
A041 Image Quality
First of all, let's be clear about what is happening with the G2 lenses.  These are not brand new optical formulas; they are optimized versions of the existing optical formulas that have taken the same basic elements and optical formulas while make minor changes to how they interact.  Tamron has further improved performance by employing new and improved coatings.  Here's what I have observed in all four of the G2 zoom reviews that I've done:  the G2 lenses deliver a slightly more consistent performance across the frame.  All of the previous generation Tamron zooms were extremely strong in the center of the frame with some dropoff at the edges of the frame.  The G2 zooms sacrifice a tiny bit of that center performance to achieve a more consistent performance across the the frame.  Each G2 lens has delivered a stronger edge and corner performance when I've compared them to the last generation lens.  I would argue that this is most important with the A042, as edge and corner performance on a landscape-oriented lens is deeply important.  The A012 was always competitive in the center of the frame with anything I compared it to, but the corners sometimes lagged behind other competitors.  I think the 15-30 G2 is ready to compete on the edges.
I break down optical performance into two major categories:  Resolution (sharpness, contrast, and longitudinal chromatic aberrations) and Rendering (Color, Bokeh, Flare Resistance, etc…)  For a detailed look at some of the things that I will point to in this review, I recommend that you watch my Image Quality Breakdown video here:
A041 Resolution
The A041 largely inherits the strengths and weaknesses of its predecessors.  If we look at an uncorrected RAW image at 15mm, we will find that there is a moderate amount vignette that is actually much less than competing zooms along with some noticeable barrel distortion.  The barrel distortion is fortunately that of a linear nature and corrects cleanly when the standard profile is applied.
On that note, however, unlike Sigma's most recent wide angle zoom, the 14-24mm F2.8 ART that I reviewed here, the A041 is not supported by Canon's Lens Aberration Correction, meaning that JPEG images will not be corrected in camera.  This is one advantage that only Sigma enjoys among third party lenses at the moment on Canon systems.
As we look at an uncorrected image at 15mm from both the A012 and the A041, we can see that center performance is roughly equal, while edge and corner performance favor the G2:
As you can see, it's not by a huge margin, but it is visible (particularly at higher resolutions than shown here).  Another observation I made when comparing throughout the focal range is that the A041 has slightly better light transmission wide open.  You can see that the center looks a little brighter, and the histogram confirms this by being slightly shifted to the right (higher exposure) when I compare them with equal settings.  I've demonstrated this below:
Yes, it is slight, but that does give a little more advantage where one needs the extra light.  Ironically the reverse is true when you stop down to smaller apertures, where if there is any tiny advantage, it goes to the A012.  The point is that where you want better light transmission is at maximum aperture, and, though slight, that's what the G2 gives you.
The sharpness and resolution advantage persists into smaller apertures.  Here at F5.6, for example, it is easy to see that the A041 is delivering better edge performance.
In an absolute sense, this little bit of edge/corner improvement is enough to make the Tamron competitive with the very best.  I went back and compared the edge performance of the fantastic Sigma 14-24mm F2.8, and, while I don't have the lens on hand right now, my similar tests when I did that review show that the A041 is roughly equal in sharpness, which is impressive.  When I compared the Irix 15mm F2.4 Blackstone (which I do have on hand), I found the A041 had the advantage at both F2.8 and F5.6 (F2.8 results shown here):
In real world use the Tamron exhibited crisp, detailed results with good color and contrast.  Here's a full (handheld) image along with crops from across the frame – left to right):
For the sake of brevity, I will cover only the middle of the focal range (20mm) and the end of the focal range (30mm) here.  You can see more focal lengths in the image quality video.  At 20mm both the vignette and distortion are more mild and will cause few issues for anyone.  The difference on the edge at F2.8 is milder, but is still observable at a pixel level.  I do find that the corner/edge performance at F5.6 favors the A041 a little more obviously.
Real world images at 20mm look good as well.
Finally, at 30mm we find some vignette and an exceptionally mild amount of pincushion distortion.  The resolution and contrast in the center looks about the same, but along the edge you can see that the textures are better defined, crisper, and the little bit of veiling on the A012 is improved on the A041.  What we also find, however, is that there is a real advantage along the edges/corners even when the lens is stopped down to F5.6.
All of these improvements are mild, to be sure, but remember that this A012 is the same copy that I've been using in comparisons with many other of the very wide angle zooms and primes that I've reviewed over the past 3 1/2 years that has done so well in those comparisons.  That mild bit of improvement is enough to make the A041 very competitive with the very best options on Canon and Nikon.  Here's a real world 30mm landscape image:
One final consideration:  most all of the lenses that the A041 are competing with make one choose between maximum aperture and image stabilization.  We've seen that the improved VC of the A041 allows one to get better real world images handheld because the more modern VC unit doesn't punish image sharpness.  I would say that in an absolute sense I still favor the image punch from the Sigma 14-24 F2.8 ART, but one also makes the trade-off of getting a lens without stabilization.
A041 Rendering
So we've seen that Tamron has helped make the A041 even more competitive in terms of resolution and contrast, but are there other improvements as well?  In my series of comparisons, I found little difference between the two generations of Tamron lens when it came to distortion and lateral chromatic aberrations.  Barrel distortion exists at wider apertures, and I do believe that there are better options if your priority is shooting interiors, architecture, or other work requiring straight lines.  The best tool for that kind of job is a tilt/shift lens, though these tend to be very, very expensive.  Good alternatives with low distortion include the Laowa 12mm F2.8 Zero D (manual focus only) or the Sigma 12-24mm F4 ART, which does have autofocus.  The amount of distortion in the 15-30 G2 is roughly similar to that found in Canon's 16-35mm zooms.
Tamron stated that there is reduced lateral chromatic aberrations due to improved coatings in the A041.  I'm not disputing their claim, but I find in real world use the difference is so minor as to be undetectable in my tests.  So yes, lateral chromatic aberrations (these occur along the edges of the frame as both green and magenta fringing simultaneously and are not improved through stopping a lens down to smaller apertures) are there, but fortunately, as this comparison below shows, Lateral CA is the easiest to fix because it manifests consistently.  Lightroom or ACR's one-click "Remove Chromatic Aberrations" will clear it up simply and non-destructively.  
So, not necessarily a big deal, but also not really an area of improvement.
Similarly true is the A041's performance with flare resistance.  In this area I can see some improvement due to improved coatings.  All of the same vulnerabilities that I'm familiar with from years of use of the A012 are there (particularly from the side), but they are somewhat mitigated by the improved coatings.  They are slightly less pronounced, as you can see in the comparison shots below.
Contrast and color rendition has always been a strength for the 15-30 G2.  Often when I'm comparing it to other lenses I note how good the microcontrast is (particularly in the center before, but now extending toward the edges).  Here are a few images that show off this strength for landscape work.
Bokeh is obviously not a top priority in a lens like this, but used at 30mm and f/2.8 the lens produces a 0.20x magnification figure that is useful.  Bokeh doesn't look bad from the lens:
What's more important is how the lens deals with coma, a type of distortion that deforms the shapes of distant bright points of light like stars.  The A012 has been a lens that I've often recommended for astrophotography work, and the A041 is ever-so-slightly better due to that improved light transmission at F2.8.  It delivers crisp star points and shows little deformation of shapes even near the edge of the frame.  The relatively low vignette helps make this a better choice than many other options, too, as the mild amount of vignette on the A041 can typically be corrected non-destructively (something not as true for the new Tamron 17-35mm F2.8-4).
What the Tamron SP 15-30mm F2.8 VC G2 lens delivers is image quality that, while imperfect, has no real fatal flaws.  There is some vignette, some distortion, some flare, and some lateral chromatic aberrations, but none of them are significant enough to be a real deterrent.  On the positive side, the A041 delivers excellent sharpness and contrast, great color rendition, and low amounts of coma.  It's very good at a lot of things, and not very bad at any of them.  I would recommend that you visit the Lens Image Gallery to see more photos and help draw your own conclusions.
Conclusion
Perhaps the single biggest challenge for the Tamron SP 15-30mm F2.8 VC USD G2 (A041) lens is that there isn't anything particularly wrong with the lens that it replaces.  There are some real advantages to the A041, from the build, weather sealing, and Tap In compatibility to the improvements to the autofocus and Vibration Compensation systems.  The image quality improvement, while mild, helps make the lens even more competitive.  But all of these improvements are evolutionary rather than revolutionary, which results in many existing A012 owners not feeling particularly motivated to upgrade.  But perhaps the A041 is less for them and more for those who don't yet own a wide angle lens and are considering the merits of the available options on the market.  There is no question that the 15-30 G2 is one of the most attractive wide angle options out there for Canon and Nikon owners, and the price point of $1299 USD is extremely competitive when one considers either the Nikon 14-24mm F2.8 G or the Canon 16-35mm F2.8L III.  I think the most compelling alternative is Sigma's 14-24mm F2.8 ART lens, which, while it lacks stabilization (as do all of these options), offers up a wider focal length and great image quality at an equally compelling price.  If you want both F2.8 and stabilization in a wide angle lens, however, the Tamron 15-30mm F2.8 G2 is the best option available and the G2 version is the best version of the lens.
Pros:
Improved, pro-grade build
Improved autofocus speed, confidence, and accuracy
Outstanding VC system
Strong resolution across the zoom range and image frame
Great color and contrast
Good coma control
Relatively low vignette compared to other wide angle lenses
Cons:
Large and heavy
Cannot use traditional front filters
Lateral chromatic aberrations still there
Still vulnerable to some flare
Gear Used:
Purchase the Tamron SP 15-30mm f/2.8 VC G2 @ B&H Photo | Amazon | Amazon Canada | Amplis Foto (Canada) Use code AMPLIS52018DA to get 5% off | Amazon UK | Amazon Germany | Ebay
Canon EOS 5D Mark IV (5D4): B&H Photo | Amazon.com | Amazon Canada  | Amazon UK
Sony a7R III Camera: B&H Photo | Amazon | Amazon.ca | Amazon UK  | Ebay
Peak Design Slide Lite:  Peak Design Store | B&H Photo | Amazon | Amazon Canada | Amazon UK
Peak Design Leash Strap:  Peak Design Store | B&H Photo | Amazon | Amazon Canada  | Amazon UK
BenQ SW271 4K Photo Editing Monitor – B&H Photo  | Amazon | Amazon.ca | Amazon UK
Adobe Photoshop Creative Cloud 1-Year Subscription
Alien Skin Exposure X4 (Use Code "dustinabbott" to get 10% anything and everything)
Visit Dustin's Amazon Storefront and see his favorite gear


Purchasing your gear through B&H and these links helps fund this website and keeps the articles coming. You can also make a donation here if you would like.  Visit my Amazon page for some of my gear of choice! Thank you for your support.


Great News! I can now offer a 5% discount on all purchases at Amplis Foto, Canada's Leading Photographic Supplier. Please enter discount code: AMPLIS52018DA in your cart. It is good for everything in your cart, and is stackable with other coupons, too! It will take 5% off your entire order! Proceeds go towards keeping this site going and providing you with new reviews!
Check me out on:
My Patreon:  | Google+: | Facebook: | Twitter: | Flickr: | 500px: | Sign Up for My Newsletter :



Use Code "DUSTINHDR" to get $10 off ($15 CDN) Luminar and/or AuroraHDR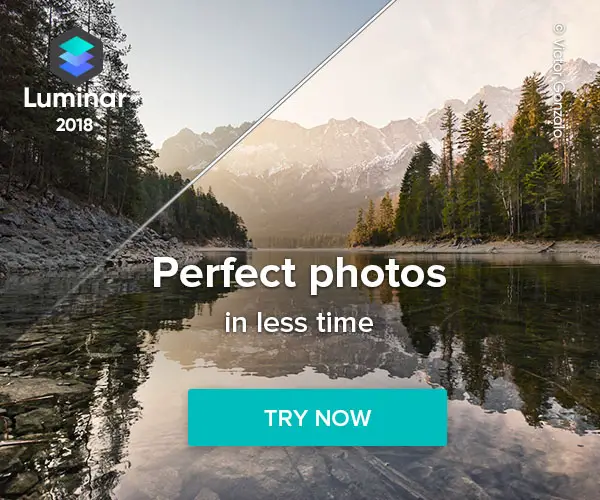 Keywords: Tamron 15-30 G2, A041, Tamron 15-30mm G2, Tamron 15-30 f2.8 G2, Tamron, SP, G2, 15-30, 15-30mm, 15-30 F2.8, Tamron SP 15-30mm f/2.8 Di VC USD G2, Tamron 15-30 G2 review, Tamron 15-30mm f2.8 G2 Review, Review, Dustin Abbott, Photography, Video Test, Comparison, Test, Sample Images, Resolution, Chromatic Aberration, Autofocus, Canon EOS 5D Mark IV, Canon 5DIV
DISCLAIMER: This article and description contains affiliate links, which means that if you click on one of the product links, I'll receive a small commission. As an Amazon Associate I earn from qualifying purchases.