Zeiss Loxia 35mm F2 Biogon Review
Dustin Abbott
November 5th, 2018
The original idea behind mirrorless cameras was they would be smaller, lighter alternatives to DSLRs due to the differences in technology while providing similar levels of optical performance.  As I've noted in many subsequent reviews this idea is often lost, as frequently lenses designed for mirrorless (like the Sony 24-70mm f/2.8 G Master) are, if anything, bigger and heavier than their DSLR counterparts.  But Zeiss has managed to design an extremely compact, extremely high performance range for Sony FE (full frame mirrorless) – the Loxia series of lenses.  One of those is the amazingly compact Zeiss Loxia 35mm f/2.  This little prime lens will literally fit in the palm of your hand, yet boasts some excellent optical chops. 
The Zeiss Loxia 35mm f/2 Biogon quickly shows part of what makes the Loxia series special when you compare it to the Milvus 35mm f/2 for Nikon and Canon DSLRs.  You are getting all of the build quality and performance in a much smaller, lighter (but NOT less expensive) package in the Sony E-Mount Loxia lens. It's a full inch shorter than the equivalent Milvus lens (2.44"/759mm vs 3.74"/95mm), much narrower (2.44"/62mm vs 3.03"/83mm), and weighs less than half the weight of the Milvus lens (12oz/340g vs 24.64z/702g).  This quickly begs the question as to WHY more mirrorless lenses can't be smaller – particularly when the Loxia series nicely covers the 35mm/full frame image circle.  The answer, at least in part, is that Zeiss has elected to not push the envelope with maximum aperture on these lenses.  Sigma, for example, has really worked to develop lenses with larger-than-typical maximum apertures, but the trade-off is that their lenses are typically the largest and heaviest in their respective classes.  The ART series in FE mounts are almost ridiculously big.  I think there is a place for both approaches, but if you value the "smaller and lighter" mantra, then the Loxia series – and the Loxia 35mm F2 Biogon – will be pure gold for you.
A real strength of the Loxia line is that they have been designed to work in concert with each other. Each of the 5 lenses in the lineup (2.8/21mm, 2.4/25mm, 2/35mm, 2/50mm, and 2.4/85mm) all share a common filter size (52mm) and a roughly identical diameter. This allows them to come in a kit for filmmakers like this one, complete with a fantastic hard case:
They are also each designed with the option of quickly "declicking" the aperture (a common preference for video work as it allows one to have smooth control over the aperture iris) and they can also be quickly/easily "geared" with the Zeiss LensGear Mini due to a common diameter. This accessory allows you to quickly set them up for focus follow systems (gearing), which is the preferred focus protocol for filmmaking as it gives one complete control over focus. What I like about the LensGear compared to other systems that I've used is that it is completely tool less and can be very swiftly loosened or tightened by gripping the front ring and rotating it.
The ability to "declick" the aperture makes the Loxia series more useful for filmmakers, as many filmmakers prefer smooth aperture iris control to be able to change aperture values on the fly to control what is in focus or even do an "aperture rack" where one's "vision" is increased by moving to a smaller aperture value where more is in focus. You may find that a declicked aperture is your personal preference even for stills work.
Even when the aperture is "clicked" there is an advantage for the Loxia series over many manual focus lenses that I've used. Some have detents (and thus allow you only to select) the full aperture stops (like f/2, f/2.8, f/4, f/5.6, etc…). Others might have a half stop in between some apertures. The Loxia series allows you to select aperture in one-third stops (i.e. f/2.8, f/3.2, f/3.5), which gives you more finite control over aperture. I personally find that a manual aperture ring often causes me to be more intentional about aperture and to think about it a little more. If you aren't confident in the relationship between aperture and depth of field or light gathering, however, a manual aperture ring does preclude the ability for the camera to automatically select aperture, which might be a serious issue for you.
On the plus side, a Sony body and a manual focus lens like this is a great place to learn, as the electronic viewfinder shows you true depth of field, so you can easily see how the depth of field is impacted by the aperture that you have selected.
On that note, the Loxia series is fully manual focus, though there is no easier a place to shoot manual focus glass than a Sony mirrorless body…particularly those with Steady Shot Inside (In Body Image Stabilization). One great asset is that as soon as input is detected on the manual focus ring, the camera will automatically zoom in the portion of the image where the active focus point is (the default is the center of the frame if no other area is selected). This makes it very easy to visually confirm focus. I find that I have a near perfect "keeper rate" with MF lenses on Sony mirrorless bodies. Because the lens does have electronic contacts all EXIF data will be communicated to the camera. The lenses work exceptionally well and are some of the better examples of manual focus lenses out there, but yes, they are manual focus only.
So, if you aren't put off by manual focus (and have fairly deep pockets), then read on, as the Loxia lenses are a treat reserved only for Sony E-mount shooters!
Prefer to Watch your reviews?  Check out my visually packed video review replete with some video footage captured with the Loxia 35mm as well:
Check me out on:  My Patreon:  | Google+: | Facebook: | Twitter: | Flickr: | 500px: | Sign Up for My Newsletter :
Zeiss Loxia 35mm F2 Build Quality
There is next to nothing to complain about when it comes to the build quality of the Loxia series.  These are absolutely gorgeous lenses, with a classic sense of style that looks good now and will look good in 50 years.  They are built to last that long, too.
Take a closer look at the build, design, and features in this hands-on video breakdown:
The materials of the Loxia 35mm f/2 are all metal and glass, with that lovely satin anodized metal finish that Zeiss does so well.  Subtle blue accents (Zeiss badges and the blue of the weather sealing gasket) help to give the lens a uniquely Zeiss look.  The lens hood is made of metal, and has a flocked interior.  One real strength for Loxia 35mm is that the lens hood (like other Loxia lenses) reverses very tightly against the barrel body and adds almost no extra girth for storage.  You can really squeeze the Loxia 35mm into some very small slots in your camera bag, and, in fact, it will even fit in a jacket pocket or a side pocket in cargo pants.  I traveled to Kentucky using only a Peak Design Everyday Sling 5L bag and was able to fit a Sony a7R3 + the Loxia 21mm, 50mm, and 85mm lenses all in the bag along with some basic accessories like extra batteries and a Peak Design Leash strap.
I love the front facade on Zeiss lenses.  I like the lens designation information that is there, and, in this case, it is practical, as it does help to distinguish the lens from other lenses in the Loxia series that have a similar diameter and shape.  This is particularly true of the 2/35 and 2/50 Loxia lenses, which are near identical in size and shape.  The Loxia 35mm identifies the classic Biogon optical design of the lens.  Like other lenses in the series it sports a 52mm filter thread in metal.
The main portion of the barrel is occupied with the ribbed focus ring.  This ring also has a smooth portion with all of the distance markings.  The damping on the Loxia 35mm is beautifully light and smooth – essentially perfection. The focus throw is about 180 degrees, and there is roughly 15-20 degrees of throw between 2m and infinity.  I wouldn't mind a bit more there, but I haven't noticed a big issue either.  I feel like I've been able to nail focus without any real issue.
The smaller portion of the lens barrel is filled with the manual aperture ring.  The total length of the lens is very, very short, and the byproduct of everything being able to rotate like this is that there is no fixed portion of the lens to grasp for mounting and unmounting.  You have to grasp the lens more as a whole to be able to apply pressure to twist it free.  That's the tradeoff for having such a small lens!
At the rear of the lens you will find a metal (of course!) bayonet mount along with the gasket to help seal the lens from dust and moisture.
All in all, these lenses are as nicely built as anything you'll ever find.  This tiny lens has some real optical chops and artistic rendering, and the fact that it does it all in a lens essentially half the size the of the Milvus version is very impressive. Larger lenses require you to evaluate whether or not you will actually use them on a shoot, but the Loxia 35mm is a very easy lens to throw in the bag "just in case".
Zeiss Loxia 35mm f/2 Image Quality
Here is where Zeiss lenses typically justify their price tag (at least for some people).  Pretty much everyone agrees Zeiss glass is special; the only disagreement is whether it is special enough to validate its price tag.  The Loxia 35mm is actually more expensive than its Milvus counterpart at $1299 USD.  Can this little optic justify its price tag? 
I break down optical performance into two major categories:  Resolution (sharpness, contrast, and longitudinal chromatic aberrations) and Rendering (Color, Bokeh, Flare Resistance, etc…)
The Loxia 35mm uses a classic Zeiss Biogon optical design, with 9 elements arranged in 6 groups.
I would encourage you to watch this video episode to get the whole story on the optical performance of the Loxia 35mm Biogon:
Loxia 35mm F2 Biogon Resolution
First, let's take a quick look at the distortion and vignette.  Neither is particularly strong, and the standard Lightroom/ACR profile makes quick work of correcting for the vignette and distortion that are there.  In camera corrections will also deal with these factors for JPEGs.  The vignette will completely disappear by F5.6 naturally, with most of it gone between F2.8-F4.  It is worth noting the Loxia 35mm stands out for having extremely low distortion for a 35mm lens, which adds to its usefulness both for still and video.
Wide open at F2, the Loxia 35 exhibits good center sharpness and contrast, though with a slight bit of veiling on some textures due to some mild longitudinal chromatic aberration.  Edge sharpness lags behind the center considerably.
You can see the slight bit of haze/veiling that I refer to at a pixel level, but also that the image at large is very usefully sharp if the subject is located anywhere other than the edge.  I saw good evidence of centering in the Loxia 35mm, with both sides delivering a fairly equal performance.
Stopping the lens down one stop to F2.8 provides a notable increase in both resolution and contrast across the frame.  The edge performance still lags behind the center, however, as the lens is optimized to deliver strong center sharpness.
If we compare a shot of text, you can see how that longitudinal chromatic aberrations (magenta fringing before the plane of focus and green fringing afterward) clears up nicely when stopping down to F2.8 and that allows the contrast to really pick up.  You can see this in that the text gets inkier while the page gets whiter and brighter.
The Loxia 35mm is a lot like many classic Zeiss lenses in that it becomes fantastically sharp at smaller apertures, with superior contrast and color rendition to many lenses.  It achieves levels of resolution across the frame beyond what many lenses are capable of.  This begins around F4:
Zeiss Loxia 35mm Biogon Rendering
There's more to a lens than just its resolution, as some lenses have a lot of sharpness but little character.  The Loxia 35mm actually has a lot of character, though some of that character (bokeh and flare) is a subjective call as to whether or not it appeals to you.  First of all, however, there is something that we can all agree on:  the color rendition from the Loxia 35mm is simply fantastic.  One valid reason to consider the Loxia lenses as a set is if getting consistent color across lenses (consistently excellent color, at that), is important to your work (this may be particularly important for those of you who do video).  The color is beautiful out of the Loxia 35mm, both rich and accurate.
The lens also has a unique bokeh signature.  Close up it simply blurs out the background, but at medium distances it has a lot of character.  Some will call it busy; others will call it artistic.  I'll let you look at some samples and decide for yourself:
It should be noted that the lens is also a natural fit on APS-C cameras due to its compact nature, and the image quality seems to hold up fine there.  It provides more of a normal focal length (47.5mm equivalent).  Here's a wide open photo shot on APS-C:
The lens has a lot of personality and does a lot of things well, but the price point and manual focus nature of the Loxia 35mm will mean that it isn't for everyone.  It's not a perfectly corrected lens and needs to be used to its strengths, but I do think it will really reward those that use it well…and the compact size is a big plus!  I would recommend that you visit the Image Gallery page for the Loxia 35mm, as one of the best ways to determine if a lens is for you is to look at photos from it and to determine if you love the rendering from it.
Loxia 35mm Video Performance
I recommend that you check out the video review here to see some actual visual evidence of the Loxia 35mm's video performance, as it is somewhat hard to portray in a text article.  As I noted earlier, however, the Loxia 35mm (as are all the Loxia lenses) is designed with video in mind.  The standard diameter (ready for geared systems and focus follow), the ability to declick the aperture, and even the purposeful design of the shared filter threads all point to the intentional inclusion of video in the design.  I found the compact nature and relatively light weight made it an easy lens to balance on a motorized gimbal, and the focal length is great both in full frame or Super 35 modes to give a genuinely useful perspective.  This is the kind of lens I would think most cinematographers would enjoy having in their bag.
I also used an inexpensive tool called the FocusShifter (you can catch my video review here) to aid me in nailing smooth focus pulls.  That, combined with the smooth focus ring and great manual focus aids in the camera body, made doing video work a real treat with the whole Loxia series.
The great color, sharpness, and contrast of the lens (when stopped down) and the unique character of the lens (along with the near complete lack of distortion) make it a natural fit for these Sony mirrorless cameras that double as such capable vehicles for getting great video footage.  I found the footage in 4K looks just great!
Conclusion
If you envisioned mirrorless cameras as being a platform where you could travel small and light while still retaining excellent image quality, then the Zeiss Loxia series is probably just what you are looking for.  The Zeiss Loxia 35mm f/2 is another beautifully unique lens in the Loxia lineup.  It's incredibly compact, wonderfully built, a genuine joy to use, and produces exceptional images when used to its strengths.  It also faces some challenges, however, namely in that the price-to-performance ratio will be hard to justify for some, and the manual-everything nature of the lens also limits the audience.  Best case scenario for this and other Loxia lenses is for those that do both photography and video, as there are few other lenses at this focal range that make more sense as a video lens.  The extremely compact nature of this lens also makes it a very easy lens to bring along (unlike the very large 1.4/35mm options), and you can mount this on an a7 series body and have a remarkably compact package that delivers great results.  There will be people that don't "get" this lens, and that's okay, but I also note the essentially perfect user review scores from those that have purchased one for themselves.  Such is the contradictory nature of Zeiss lenses…and perhaps part of their charm.
Pros:
Beautiful made and beautifully compact
Has some weather sealing
Almost no distortion
Exquisitely sharp at smaller apertures
Beautiful color rendition
Focus ring is near perfect
Clickless aperture option and gearing design makes it a great video lens
Cons:
Expensive
Edge sharpness and contrast lags behind center performance at wide apertures
Very flare prone in certain situations
Manual everything isn't for everyone
Takes some practice to easily mount/unmount
Thanks to Zeiss Canada (Gentec) for the loaner!
Purchase the Zeiss Loxia 35mm f/2 | B&H Photo | Amazon | Amazon Canada | Amazon UK | Amazon Germany | Ebay
Sony a7R III Camera: B&H Photo | Amazon | Amazon.ca | Amazon UK  | Ebay
Peak Design Slide Lite:  Peak Design Store | B&H Photo | Amazon | Amazon Canada | Amazon UK
Sony a6500: B&H Photo | Amazon | Amazon.ca | Amazon UK | Ebay
Peak Design Leash Strap:  Peak Design Store | B&H Photo | Amazon | Amazon Canada  | Amazon UK
BenQ SW271 4K Photo Editing Monitor – B&H Photo  | Amazon | Amazon.ca | Amazon UK
Adobe Photoshop Creative Cloud 1-Year Subscription
Alien Skin Exposure X2 (Use Code "dustinabbott" to get 10% anything and everything)
Purchasing your gear through B&H and these links helps fund this website and keeps the articles coming. You can also make a donation here if you would like.  Visit my Amazon page for some of my gear of choice! Thank you for your support.


Great News! I can now offer a 5% discount on all purchases at Amplis Foto, Canada's Leading Photographic Supplier. Please enter discount code: AMPLIS52018DA in your cart. It is good for everything in your cart, and is stackable with other coupons, too! It will take 5% off your entire order! Proceeds go towards keeping this site going and providing you with new reviews!
Check me out on:
My Patreon:  | Google+: | Facebook: | Twitter: | Flickr: | 500px: | Sign Up for My Newsletter :



Use Code "DUSTINHDR" to get $10 off ($15 CDN) Luminar and/or AuroraHDR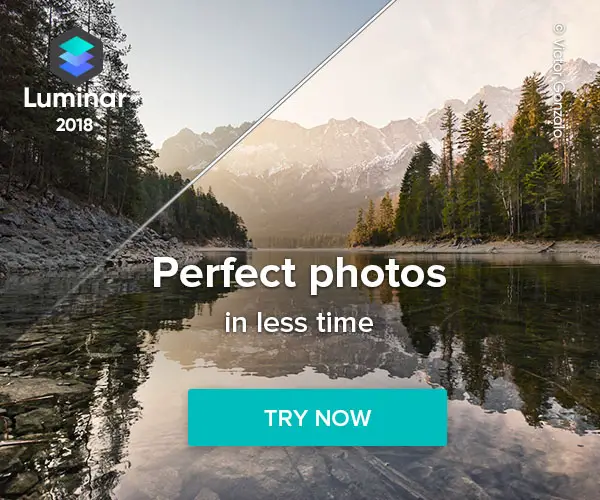 Keywords: Zeiss Loxia, Loxia 35mm, Zeiss 35mm, Zeiss Loxia 35mm, Loxia 35mm f/2, Loxia 35mm f/2, Loxia Review, Zeiss Loxia Review, Loxia 35 Review, Loxia 35mm Review, Dustin Abbott, Carl Zeiss, loxia235, Zeiss, Loxia, 35mm, F2, f/2, Biogon, Review, Hands On, Comparison, Test, Sharpness, Distortion, Chromatic Aberration, CA, Video Test, Declick, Video, Sample Images, Coma
DISCLAIMER: This article and description contains affiliate links, which means that if you click on one of the product links, I'll receive a small commission. As an Amazon Associate I earn from qualifying purchases.