Sigma 500mm F4 OS Sport Review
Dustin Abbott
September 6th, 2019
The realm of super-telephotos has been nearly exclusively the domain of the first party lens makers like Canon and Nikon. At the sidelines of most major sporting events you will see a lot of "great whites" (Canons) and a few black Nikon giants, but that's pretty much it. Building such lenses is risky, as the development costs are very high, the lenses themselves expensive, and thus the potential for spending a lot on development with few actual lens sales is a distinct possibility. But Sigma has developed a lot of confidence in recent years, and so they jumped into the fray with a lens they call their "flagship" lens – the Sigma 500mm F4 DG OS HSM Sport (hereafter referred to as the 500S for brevity). Sigma has loaded the 500S with basically every bit of technology they have and has delivered a feature-rich, optically excellent "hypher-telephoto" (Sigma's term)…and they've done it for 33% cheaper ($5999) than Canon's EF 500mm F4L IS II ($8999) and closer to 50% cheaper than Nikon's AF-S NIKKOR 500mm f/4E FL ED VR ($10,299) or Sony's stratospheric 500mm f/4 G SSM Lens ($12,999).
And it takes lenses like these to get images like this:
Still, to get people to lay out $6000 for a third party lens, Sigma has to deliver an exceptional tool that can't afford to have any real weaknesses, as they are not just competing with market prices of new lenses but also a robust used market. The big telephotos are so well built that there's a lot of confidence in used copies. Has Sigma managed to hit the mark with the 500S?  Read on to find out!
Prefer to watch your reviews?  Here's my in-depth video review:
Follow Me @  Patreon | My Newsletter |  Instagram | Facebook | Twitter | Flickr | 500px
Sigma 500S Build, Design, and Handling
There is a specific market for lenses like this, and it's one that the average photographer won't really "get". Big telephotos like this are REALLY big and really expensive (like used car expensive!) This is not a lens for casual use, as the sheer size and weight make transporting it a significant consideration. I was walking through a crowd carrying the lens and I got constant double-takes and looks from people because of the size of the lens. I had people take pictures of me and the lens! I remarked to my wife that walking through a crowd carrying the 500S was like walking around with a supermodel on one's arm (not that I know what that's like!) Few photographers will have the physical strength to use the lens handheld for any period of time, so extended use will require at least a monopod and very possibly a robust tripod.  Check out this video episode to get up close and personal to this giant:
The seriously uninitiated won't get why it needs to be so big or expensive. Perhaps they have a superzoom camera that reaches 500mm or are aware that Sigma has a zoom lens that reaches 600mm and costs under $1000. What gives?
The "why" involves the convergence of a very long focal length (500mm) along with what is a very large maximum aperture at that focal length (F4). This combination gives sports or wildlife photographers two very, very important things. The first is much more light gathering potential than any zoom covering this focal length. Lenses like the popular 150-600mm lenses are F6.3 at 500mm, meaning that the 500S lets in more than twice as much light. This is particularly important for sports or wildlife situations where stopping action requires a fast shutter speed. This, combined with the fact that lighting is often less than perfect in such situations, means that photographers without a lens like the 500S have to really compromise on image quality (and often focus speed) due to the limited amount of light their lens can gather. They have to crank the ISO high, which comes at the cost of more noise and less editing flexibility due to reduced dynamic range at higher ISOs.
This also means that one can add a 1.4x teleconverter and get a 700mm F5.6 lens which will still perfectly autofocus. Even a 2x teleconverter gives a maximum aperture of F8 (and a 1000mm focal length!!), which will autofocus on many modern camera bodies. That's the kind of flexibility that none of the zoom options can provide right now.  The 500S can produces awesome results at 700mm F5.6:
Another advantage of this aperture/focal length combination is the fact that one can get a "look" to images with a lens like the 500S that one cannot get with a lesser lens. Depth of field remains very shallow even at longer distances, allowing for backgrounds to melt away and the subject to stand out crisply. For example, depth of field at 50 feet (15.25m) is only 8.86" (22cm). That's pretty incredible…and it means that your subject is going really stand out at the longer working distances common to this kind of photography.
There's no doubt that a lens like the 500S can produce incredible (and unique) images, but it does come at a cost. The financial cost is obvious, but one should also be aware that a 500mm prime is the kind of lens that requires some skill to use well. Most of the images that are in this review are ones that I took either handheld or with the lens resting on a car window sill, but many photographers won't have the physical ability to handhold a large 7.3lb (3.3kg) lens that requires supporting a lot of that weight a fair distance away from the body (where lifting that weight becomes exponentially more difficult). Beyond the physical demands, however, 500mm is a very narrow angle of view even on full frame (and on a Canon APS-C body that 500mm becomes 800mm equivalent!) Locating your subject quickly can be a challenge with a narrow angle of view, and one has to choose your working distance well and learn how to frame creatively. There will almost certainly be moments when you would be willing to trade the advantages of the prime for the flexibility of a zoom. This is a high end tool that needs to be used with skill…but like other such tools can produce uniquely fantastic results.
The 500S is a hefty piece of kit at 3.3 kilos, though this weight is fairly average. The Nikon 500mm F4E weighs in at 3.1 kilos, the Canon 500mm F4L II at 3.2 kilos, and the Sony 500mm F4G weighs a whopping 3460 kilos. Sigma is giving you a high-grade lens with that weight, however, as the body of the lens is made out of magnesium alloy, the same highly durable, lightweight metal found in pro-grade camera bodies.
That magnesium body is thoroughly weather-sealed (all Sports lenses receive advanced sealing). There are more than a dozen seal points in the lens, and the front element receives a coating that repels water and oils.
The very large lens hood is made of carbon fiber, leaving it both lightweight and extremely durable. It employs a locking knob that compresses it into place and can be reversed. A nylon "lens cap" covers most of the hood.
The lens is 5.70 (D) x 15.0″ (L) / 144.8 x 380.3 mm, though adding the lens hood will extend the length by almost 7" (17cm). It's very long and heavy, though the balance isn't bad.
The 500S comes in a truly massive nylon padded case. It is a premium item, with a zippered upper compartment and back-pack-type straps to allow you to carry it. It has enough room to fit the lens with a pro-grade camera attached (so long as the lens hood is reversed for storage), and I was even able to fit it in with both a camera and a 1.4x extender attached. The front section can be zippered open for front access along with the top which locks in place with a buckle but can be opened for top access as well.
The lens itself is extremely feature rich. It utilizes almost all of Sigma's features and technology. It is of course compatible with the USB dock and the Sigma Optimization Pro Software (where one can do firmware updates, do focus tweaks, and even program in focus speed/accuracy priorities, tweak the behavior of the OS, and more.) The lens itself has two custom buttons (C1 and C2) where this behavior can be programmed to.
The 500S is also eligible for Sigma's mount conversion service (at a cost) which allows you to have the mount changed on your lens if you switch camera systems. The Canon EF mount version (or Sigma SA mount) is compatible with the MC-11 adapter to use on Sony mirrorless (more on that in the autofocus section).
The lens has a large tripod foot that has a unique Click/Declick option. With the "click" enabled, you can rotate the tripod collar to 90 degree intervals at the four points of the compass and just use a tension knob to lock the collar in these standard positions. On the back of the tripod collar is a selection knob that allows you to choose the Off option for the Click function, which then allows the collar to freely rotate without any detents. You can lock the lens in with the tension knob at any position. This can be helpful for adjusting a horizon, for example. The tripod color/foot cannot be detached. My only criticism here is that the tripod foot is not Arca-Swiss compatible, which means that I have had to mess with a quick release plate before tightening it down to a tripod.
There is a small bank of switches near the lens mount that affects autofocus functionality in unique ways. The top switch allows one to control whether or not there will be a confirmation beep when using a preset focus position. In some shooting conditions having a beep will be helpful to let you know that you have successfully loaded the preset focus position, but in other situations (sensitive to sound), not having any beep or noise will be preferred.
The second switch controls a few functions. On Sigma and Nikon mounts, there is an additional position titled AF-ON. When this is enabled, one can operate autofocus by pressing the AF Function button on the lens (there is one at each point of the compass beyond the focus ring). This option isn't available on Canon. What is available to all three is the option of selecting the Preset/Memory Recall option, which allows you to set a Preset focus position using the Set button underneath the switch, and, when that position is set, you can use the AF Function buttons previously mentioned to instantly return to the preset focus position. This is extremely useful if you have focus distance that you have previously set (say where a runner crosses the plate, for example, or where an animal emerges from a trail). The final position on the switch is Stop/AF-L that will cancel continuous autofocus when you press the AF Function button. This can prevent focus moving from the correct position even if the lens is moving a bit. All of these switches give you more control over autofocus in those crucial moments where getting the shot requires fine-tuned control.
Also in this section of the lens is the drop-in filter holder. The lens comes standard with a protector filter mounted in a hold, though an optional 46mm circular polarizer complete with external dial is available (though at a fairly steep $290 USD price tag!)  This is not just a filter, however, but rather the whole drop in assembly that needs to be swapped, as the RCP-11 circular polarizer needs gearing to rotate the CP-L externally.
A little further on is a second bank of switches. Separating the two is the tripod collar, which also has an attachment point for the included strap. The top switch on the bank is the AF/MF switch, though it also has a MO (Manual Override) option. While full time manual override is always available, the MO option also allows manual override with Continuous AF. The second switch is a focus limiter which allows one to select between the full range, 10 meters to infinity, and 3.5m (minimum focus distance) to 10m. At the minimum focus distance (11.48ft/3.5m) the maximum magnification figure is 0.154x, slightly higher than competing lenses.
The third switch controls the behavior of the OS. One can turn it off, select Position 1 (standard balanced behavior) or Position 2 (designed for panning). Another option can be programmed to the one of the custom buttons below this. That brings us to the final switch, which allows one to access custom functions. The custom functions must be programmed into the lens via the USB dock and Sigma Optimization Pro software. There are a variety of functions that you can program. I currently have C1 programmed to allow focus speed priority (which provides a noticeable improvement in focus speed) and C2 programmed to a third OS mode (which prioritizes stabilizing the image capture and leaving the viewfinder "dynamic" [unstabilized]).
The OS does a good job in stabilizing the final image, though I don't find that it does a very good job of stabilizing the viewfinder in any mode. Perhaps there is just more movement there when I try to handhold such a large, heavy lens, but I've seen a much better job of viewfinder stabilization in other large lenses.
The focus ring is wide, ribbed, and nicely damped. My review copy made a bit of noise in the focus ring when making fast focus changes.
Maximum aperture is F4 and minimum aperture is a surprisingly small F32.
Many photographers prefer the less-obvious black finish of this lens over the brighter whites of the Canon or Sony lenses.
All in all, this is a beautifully made lenses with a lot of functionality baked in. It's feature rich, well-sealed, and designed with durability in mind. It's an expensive lens, but at least one feels they are getting a well-built, substantial lens for their money.
Sigma 500S Autofocus
Autofocus is a critical area for any Sports/Wildlife type lens. While many types of photography allow one to be fairly leisurely during acquiring focus (which is why manual focus lenses still sell!), action-oriented photography requires much more demanding focus. Sigma needs to deliver a compelling autofocus result to compete with the "big boys". Did they succeed?
My primary test camera was a Canon 5D Mark IV, which is good but not Canon's best for tracking. A 1DX1/DXII or D4/D5 would certainly produce slightly better results. My formal test was a series of bursts where I had a runner spring towards the camera through changing light (bright and shadowed areas). I tested different camera configurations (and also Accuracy Priority vs Speed Priority in lens) and settled on the combination of Speed Priority and Case 1 in the 5D Mark IV. I did a long burst with these settings (133 Medium Fine JPEGS) and then examined the results at a pixel level. I rated each image with a 1-5 star rating, with 1 representing completely out of focus and 5 being perfectly focused, with each intermediate star rating representing somewhere in between those extremes. Here were my findings:
103 Five Star Ratings
20 4 Star Ratings
9 3 Star Ratings
1 2 Star Ratings
0 1 Star Ratings
For the most part focus was very consistent, with about 2-3 cycles where there was a focus swing. This generally lasted for a few frames before focus accuracy was fully restored. There were also a few minor fluctuations where focus wasn't perfect and a 4 star or 3 star value was assigned.
If we then assign a score to each star ratio (1 star=1 point), then there are a total of 665 possible points. If we add up the total from the 500S we get 624 points, or a 94% final score, which is quite good. I suspect using a top tier sports camera body could help boost that total by a few percentage points. All things considered, this is a very good performance. 123 out of 133 shots were either perfectly or nearly perfect in focus.  Here's a sampling of those shots:
The copy I tested exhibited a small front-focus bias that I was able to solve via AFMA. There was some variance in my wildlife results, but in large part this was due to shooting from a car. The variances in air temperature (particularly when shooting across the vehicle from the passenger side out the driver's window) can negatively impact sharpness (a lesson I learned the hard way the first time I shot this way when doing a review). My results when shooting outside the vehicle were definitely better.
I did some shooting via the Sigma MC-11 on my Sony a7RIII body. Sigma lenses typically adapt fairly well, and that's true here, too, though with some caveats. The main caveat being that tracking performance was not very good. My shots of minor action were fine, but when trying to track a bird flying from one perch to another my results were mostly abysmal. Focus mostly stayed on the tail feathers initially and then the bird was completely defocused as it flew away from a focus point that never got moved forward.
One might get a little better performance with an A9, but at this point I would say that this combo should not be considered as a substitute for native glass.  For more still subjects, however, this combo works fine and produces gorgeous results:
Focus was generally quiet and fast (the latter is particularly true when in Speed Priority mode). Moving to a preset focus position is near instant. All in all I think the autofocus gets the job done as it should.  A lens like this requires excellent focus, and, in my tests, the 500S largely delivers that.
Sigma 500S Image Quality
Image quality is where an uber-expensive lens like this needs to make a mark.  You have to be able to get images with this lens that you can't get with a cheaper alternative.  Check out why that's the case in this video episode:
A first quick look at distortion and vignette, neither of which are significant factors.  There is a tiny amount of pincushion distortion, but not enough to impact anything.  Vignette is not significant, either, though it does extend fairly far into the frame. 
It's a linear pattern, however, so even with a completely neutral background it is fairly hard to see.
It's worth noting that the 500S is supported by Canon's Lens Aberration Corrections, so JPEGs will receive corrections in camera.  RAW files will rely on utilizing a profile in software.
Resolution is consistently excellent across the frame with the corners being nearly as sharp as the center of the frame even at F4:
Real world results show great rendering of fine details:
Stopping down with the bare lens showed little improvements.  This is a lens optimized for wide open performance, and, while there are situations where more depth of field is desirable (and you have enough light to work with) and you might want to shoot with the lens at smaller apertures, the primary reason one spends the extra money to purchase a lens like this is to use it at wide apertures.
Attaching a 1.4x teleconverter to the lens has a small impact on resolution, though a noticeable amount of contrast is lost.  Note:  I used a Canon 1.4x III since I don't own a Sigma TC.  Here's a look at the corners with and without a TC:
Stopping down to F8 with the extender attached makes an obvious improvement to contrast:
I had no direct competitor to the 500S on hand, so I substituted my excellent Canon 100-400mm F4.5-5.6L IS II lens with a 1.4x extender attached (resulting in a 560mm focal length).  The zoom lens is dwarfed by the larger prime and there are some significant disadvantages to the zoom lens (namely that maximum aperture is only F8 with a 1.4x TC attached, meaning that older bodies won't even support autofocus and 3x as much light is required compared to the prime at F4).  To give you an idea of the implications of that, this means that a shot I could get at ISO 1600 on the prime would require ISO 12,800 on the zoom.  That's a BIG difference in image quality.  Put simply, there are images one could get with the 500S that one couldn't get with my 100-400L combination.
That being said, in a controlled environment the zoom combo actually acquits itself very well, delivering roughly equal amounts of resolution and I slightly preferred the microcontrast.
If I stopped the Sigma down to F8, however, I would give the edge to it with all things being equal.  There's more fine details being rendered by the prime.
There's no question that this is a very sharp lens.  Here's a few more images to prove it:
Space don't allow me to share all the wonderful images I was able to get with this lens, so I recommend that you take a look at the Image Galleries here if you want to see more.
The 500S has a slightly better MFD (Minimum Focus Distance) than competing lenses.  It can focus down to 11.48′ / 3.5 m, where it produces a class leading 0.154x magnification.  This figure doesn't sound very impressive (and it isn't), but it can produce some amazing images because depth of field is so tiny that both foregrounds and backgrounds are blown away.
I shot low through the grass to this fallen blossom, and the foreground grass becomes soft blur.  The background completely melts away.  Very nice!
Flare resistance also seems fairly good for the lens, though frankly the very narrow angle of view of such a long focal length means that the sun or a bright light will rarely be naturally in the frame.
Bokeh is a subjective measure, but to my tastes the bokeh is mostly quite good but with some busyness in certain situations.  In many situations the background just melts away due to the focal length/aperture.
In other situations where the ratio of distance-to-subject-to-background tilts to where the background is closer to the subject than the camera to the subject, the bokeh can get a little busier with some harder edges showing.
A lens like this allows you to isolate a subject fairly well even when you are quite far away (I was at least 100 feet/30M away when shooting this great Blue Heron.)
Bottom line is that image quality should not a deterrent for anyone considering this lens.  One can get gorgeous, unique images with it.
Conclusion
The Sigma 500mm F4 OS HSM Sport is a unique lens.  It's a third party option competing in a space dominated by first party lenses.  It's an expensive lens that doubles as a relative value.  Perhaps the greater competition to the 500S is not the other retail options (which run from 50% more to more than 100% more) but rather the robust used market.  Superteles are built exceptionally well, often used sparingly, and can be strong value used alternatives to new lenses.  But the reverse can also be true.  Rather that taking a chance on a used Canon or Nikon lens, one could have a brand new Sigma 500S with warranty and also the option of having the mount changed if one moved to a different camera system.  That's pretty appealing.
The size, weight, and expense of a lens like the 500S makes it clear that it isn't for everyone.  Lenses like this take a lot of skill to use well (and strength, too, if you try to handhold it).  A lens like the Sigma 60-600mm OS Sport is going to be more affordable and versatile, and, if you have a tight budget, a lens like the Sigma 150-600mm OS C can give you some incredible images for under a thousand bucks.  But there's no question that the 500S gives you a different kind of versatility.  The ability to shoot in more lighting situations with both better autofocus performance and image quality.  The ability to get incredible subject isolation.  And, when adding teleconverters to the mix, an incredible amount of reach while retaining autofocus ability.  For some photographers that will enough to send "this little piggy to the market."
Pros:
Priced anywhere from 50-100% cheaper than alternatives
Exceptional build (weather-sealed magnesium alloy body)
All accessories (from case to hood) made of premium materials
Good autofocus with excellent speed (in speed priority mode)
Good autofocus accuracy as tested
Beautiful image quality
Works well with teleconverters
Works reasonably well with Sigma MC-11 on Sony (other than tracking action)
Best in class MFD and magnification
Very feature rich
Cons:
Much more expensive than popular zoom alternatives
No OS mode does a great job of stabilizing the viewfinder
Some contrast hit with TC attached
Tripod collar can't be removed and isn't ARCA compatible
Gear Used:
Sigma 500mm F4 DG HSM Sport: B&H Photo | Amazon | Amazon Canada | Amazon UK | Amazon Germany | Ebay 
Sigma MC-11 Adapter:  B&H Photo | Amazon | Amazon Canada | Amazon UK
Canon EOS 5D Mark IV (5D4): B&H Photo | Amazon.com | Amazon Canada  | Amazon UK
 Sony a7R III Camera: B&H Photo | Amazon | Amazon.ca | Amazon UK  | Ebay
Peak Design Slide Lite:  Peak Design Store | B&H Photo | Amazon | Amazon Canada | Amazon UK
(Portrait Lighting) Purchase the Godox AD200 Pro @ B&H Photo  | Amazon | Amazon Canada | Amazon UK | Amazon Germany | Ebay 
BenQ SW271 4K Photo Editing Monitor – B&H Photo  | Amazon | Amazon.ca | Amazon UK
Adobe Photoshop Creative Cloud 1-Year Subscription
Alien Skin Exposure X4 (Use Code "dustinabbott" to get 10% anything and everything)
Visit Dustin's Amazon Storefront and see his favorite gear


Purchasing your gear through B&H and these links helps fund this website and keeps the articles coming. You can also make a donation here if you would like.  Visit my Amazon page for some of my gear of choice! Thank you for your support.


Great News! I can now offer a 5% discount on all purchases at Amplis Foto, Canada's Leading Photographic Supplier. Please enter discount code: AMPLIS52018DA in your cart. It is good for everything in your cart, and is stackable with other coupons, too! It will take 5% off your entire order! Proceeds go towards keeping this site going and providing you with new reviews!
Check me out on:  My Patreon  | Sign Up for My Newsletter |  Instagram | Facebook | Twitter | Flickr | 500px |  Google+ |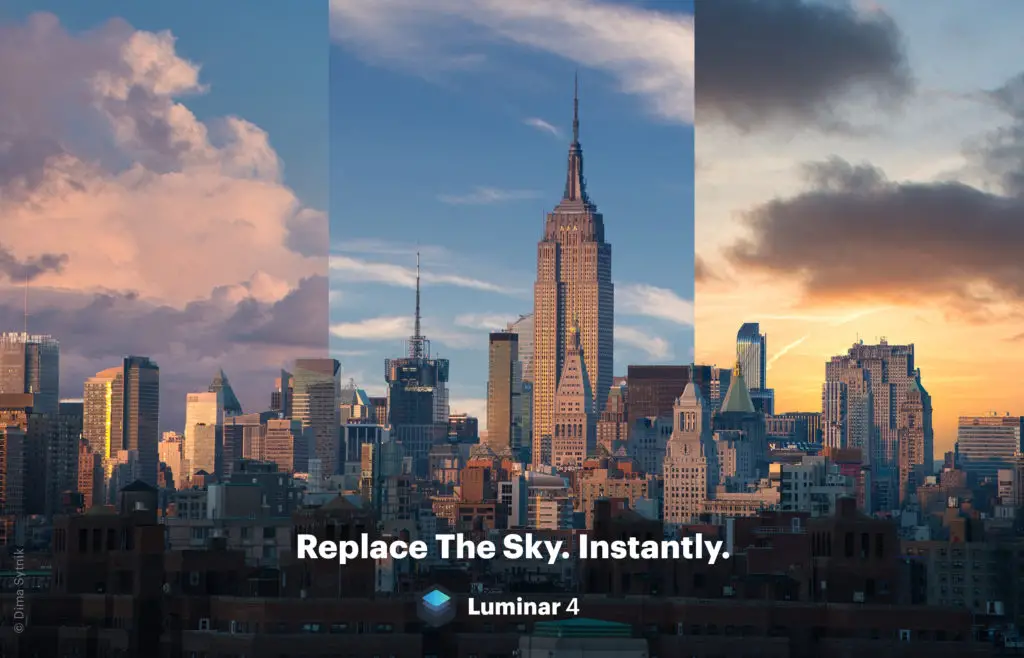 Keywords: Sigma 500 Sport, Sigma 500mm Sport, Sigma 500mm F4, Sigma 500 F4 Sport, Review, Sigma, 500mm, F4, Sport F/4, Sigma 500mm F4 review, Dustin Abbott, Autofocus, Sample Images, Video, Video Test, review, Video review, Real World, Telephoto, Sony a7RIII, Sigma MC-11, Wildlife, Sharpness, Resolution, Bokeh
DISCLAIMER: This article and description contains affiliate links, which means that if you click on one of the product links, I'll receive a small commission. As an Amazon Associate I earn from qualifying purchases.