Zeiss Otus 100mm F1.4 APO Sonnar Review
Dustin Abbott
September 27th, 2019
There are some things that just don't make sense on paper. Try to explain to the average photographer why someone would pay thousands of dollars for a fixed focal length manual focus lens in the modern, digital world and they will just shake their heads at the folly of it. The Zeiss Otus series has always faced this uphill struggle…and yet here we are with the fourth release in a series that began in 2013. Every few years a new Otus lens is released, so clearly there is a market for the Otus lenses. Why? Because we don't use photographic lenses on paper, we use them in the real world. The moment you start to see the photos that you can produce with a lens like the new Zeiss Otus 100mm F1.4 APO Sonnar, a little light goes off in your head and you start to do two things: rationalizing the oddness of its existence (I actually LIKE manual focus, don't I?) and doing mental calculations (would a second mortgage really be so bad?)
Zeiss' marketing for the Otus series is that they essentially allow one to get a medium format "look" to images without the extraordinary costs of moving to medium format.  On one hand it is a way to rationalize the high price tag of the lenses, but there's also some practical truth to this.  There is a very unique look to the images from the Otus series (particularly the telephotos) that is, frankly, matched by few other lenses.
The Portrait Monster
I've had the opportunity to spend time with each of the previous three releases (1.4/55mm, 1.4/85mm, and 1.4/28mm).  In many ways the Otus 100mm makes the most sense of the Otus series, as it occupies the most unique territory (there are few lenses with this combination of focal length and maximum aperture) and has a very natural raison d'être – this is a portrait monster! I'll detail it more later, but I shot a portrait session with the Otus 100mm along with three other lenses. The Otus was the only manual focus lens in the bunch, so it required shooting in a slower, more measured fashion than the others (no Eye AF to do all the focus work!). But when I looked at the photos themselves, the shots taken with the Otus (with all other things being equal) were simply unparalleled. In fact, the look of the images immediately reminded me of the photos taken by Lisa Holloway (one of my favorite contemporary portrait photographers) with a Canon EF 200mm F2L IS. It's the extremely shallow depth of field with a gorgeous falloff to defocus, but, beyond that, it's the incredibly unique color signature of the best Zeiss glass.
While it's not an apples to apples comparison, one of those lenses I shot with in that portrait session was at least somewhat similar. I had a Fujifilm X-T3 body along with a Fujinon XF 56mm F1.2. This is a favorite portrait combination for Fuji shooters, as the 1.5x crop factor of the Fuji X-system results in an 85mm(ish) equivalent portrait oriented lens with a large maximum aperture. If you compare the similar photos taken with this combination vs those taken with the Otus, the results are night and day. The results from the Fuji combination are nice; the results from the Otus are exquisite (the Otus' name isn't registered properly because of the adapter to use it on Sony).
As I said, the Otus 100mm in many ways makes the most sense of the Otus series because it is such a uniquely specialized tool. Reviewer Bryan Carnathan makes a valid point on occasion when reviewing expensive wide angle to medium telephoto lenses. He notes that photographers are willing to spend big money for wildlife-oriented lenses, but photos of people are arguably more important. That being said, there are still going to be many working professionals who either A) don't want to manually focus or B) find the cost of the Otus 100mm too extreme.
The Zeiss Otus series has always been about extremes, with first the Otus 1.4/55mm (my review here), a lens that completely burst the ceiling for what an SLR 50mm(ish) lens could accomplish (and how much one could cost), which was then followed by the Otus 1.4/85mm (my review here) which was a lens that impressed me like no other had before. The 1.4/55 retailed for right under $4000 USD, followed by the 1.4/85mm at right under $4500 USD. The 1.4/55mm was the biggest 50mm lens, and then the Otus 1.4/85mm was larger still and the largest 85mm. The Otus 28mm was larger still with an exceptional price tag of nearly $5000 USD (my review of that lens here). Fortunately this trend does not continue, and the Otus 100mm is not larger still and more expensive than the 28mm, though it will now tie it as the most expensive lens in the series at nearly $5000 USD.
A viewer on my YouTube channel has called Otus lenses a "Home Refinance Lens", and I thought that an apt description for the average photographer. But this lens isn't for the average photographer…not even a little bit.  If you like watching your reviews, check out my video review that is full of beautiful imagery from this exquisite lens:
Follow Me @  Patreon | My Newsletter |  Instagram | Facebook | Twitter | Flickr | 500px
I'm doing these tests and comparisons on the Canon 5D Mark IV along with Sony a7RIII (via Sigma MC-11 mount converter).
Otus 100mm Build Quality and Handling
The Otus series is built to the most exacting standards of any Zeiss lens in history, and Zeiss is already renowned for the exceptional build of their lenses. The design tolerances are very, very tight, and when you handle an Otus lens you know that it is exquisitely made. The construction is all metal and glass and the Otus design language, while now familiar, is nonetheless beautiful. A satin anodized black finish with a few discrete blue Zeiss badges here and there (very classy). The etched printing on the barrel and lens hood is filled in with a fairly bright yellow paint, which was chosen because of the high visibility in low lighting (where Otus lenses thrive). There is a distance window with distance markings along with hyperfocal scale markings at f/4, f/8, and f/16. The barrel on the Otus lenses is very resistant to marking or fingerprints, which helps the lenses continue to look beautiful even with use.  This video gives you a close-up look at all of the engineering goodness that is Otus:
The Otus 100mm weighs the most in the series (by a tiny amount) at 1405g (3.1lb), but it is also the most exotic focal length/maximum aperture so feels slightly more justified. The Otus 28mm weighs almost 1.4 kilograms (3.06lb/1390g) compared to the 1.03 kg of the 1.4/55 and the 1.2 kg of the 1.4/85mm. The Otus 100mm isn't physical the largest, however, coming in at 101mm (3.98") in diameter and 129mm (5.08"). The Otus 28mm is wider in diameter and both the 28mm and 55mm Otus lenses are a bit longer. The Otus 100mm shares a large 86mm front filter thread with the Otus 85mm (the 28mm has a massive 95mm filter thread and the 55mm has a more moderate 77mm).
The focus ring is broad (1.25"/3cm) and finished in a rubberized surface that offers a nice amount of grip and feel. The Milvus series has the distance scale on the ring (which is a hybrid rubberized and metal finish blend), and I prefer the simpler, more functional design on the Otus lenses. The focus action is, put simply, perfection. Perfectly damped, one finger focus action, with just enough friction to find and hold a precise focus position, this is focus perfection. Some photographers might find the 300 degree focus throw somewhat long, and it will take about normal focus rotations to rack through the whole focus range.
When you look toward the bayonet mount you will note that one thing the Milvus series has over the Otus line is the addition of weather sealing, and, since the Otus 100mm launched after the introduction of the Milvus series I'm somewhat surprised (and disappointed) that Zeiss has persisted in not including weather sealing here. Some have theorized that this helps the focus action to remain smoother (and the focus action is better than on my Milvus 135mm that I own), but this does seem like a curious omission for a premium lens released in 2019.
On the Nikon version of the lens you will find a manual aperture ring, but the Canon version I'm reviewing here has a fully electronic aperture iris that is controlled from within the camera just like any autofocus lens. On either version of the lens there is full electronic communication, meaning that all meter modes operate perfectly and full EXIF data is communicated. The only difference between this lens and most others you might use is that it requires you to manually focus it. A focus confirmation chip is included that will beep and light up the appropriate focus point when the camera thinks focus has been achieved. Don't put too much stock in this, however. It helps get you in the ballpark, but is far from full proof. In most situations Live View magnification is the most consistent way to achieve accurate focus, and my preferred destination for lenses like this is a mirrorless body with its more robust suite of manual focus aids.
Looking towards the front of the lens you find that the lens hood is designed purposefully as a part of the lens design. I've really appreciated how Zeiss has spearheaded a new movement where lens hoods look like part of the overall design rather than a tacked-on accessory. The barrel design flows into the lens hood and looks complete with the lens hood mounted. The hood is also all metal (with such tensile strength that you can hardly squeeze and compress it it) and has a flocked interior to keep stray light from bouncing around. It will reverse for storage with a nice, fitted profile. One area where I prefer the lens hood design over the Milvus line is that I find the gap between the lens barrel and lens hood can change with Milvus lenses depending on where the lens is focused, while the Otus lenses retain a tight tolerance no matter where focus is. The Otus 100mm is a fully internally focusing lens, so the overall length remains the same at any focus distance.
Up front there is a large 86mm front filter thread. I highly recommend having at least an ND filter, as f/1.4 is a very bright aperture and some lighting conditions will exceed the maximum shutter speed of your camera. If you want to use f/1.4 in those settings, you will need to limit the amount of light reaching the camera sensor by using a ND filter.
All in all, this is a lens with a superlative level of craftsmanship that one rarely sees in camera lenses. It's physically large and heavy, but just the tactile feel of it is a delight. It's so well built that one feels if they were to drop it the surface it was dropped on might be in as much danger as the lens itself! Though large and heavy, the lens is beautifully designed and lovely to look at. It's a bit heavy in the field, but the handling is also pretty much perfect. If I have any quibble (outside of the lack of weather sealing) it is that on Canon bodies I'm relegated to mostly using Live View for critical focus, and a lens this heavy is a little harder to support when held away from your body. I'll say it again: modern DSLRs are not really designed with manual focus lenses in mind; I prefer using the lens on my Sony a7RIII via adapter even though the balance isn't fantastic.
Optical Design
The is an Apochromatic lens, and as such has been correction of chromatic and spherical aberrations than a typical lens (read more here:), which is part of what you are paying for here. This apochromatic design makes use of nine anomalous partial dispersion glass elements to nearly eliminate chromatic aberrations in order to produce greater sharpness and more accurate color rendering. My experience with true APO lenses in general suggests to me that they produce unique images with rich, contrasty colors that have incredible pop…kind of like this:
This is a classic Zeiss Sonnar optical design and has 14 elements in 11 groups, including the nine anomalous partial dispersion elements and one aspherical element. The Otus 100mm also utilizes a floating elements system that allows the lens seems to be consistently sharp at any focus distance…which it most certainly is.  A shot lot like this is very difficult for an F1.4 aperture, yet the Otus pulls it off perfectly:
The lens also has Zeiss famous T* coatings on each lens surface to help minimize reflections in order to provide greater image clarity, contrast, and color fidelity.
One area where the Otus 100mm doesn't excel is in maximum magnification. The lens can only focus down to one meter (3.28 feet), and the resulting magnification is a series low at just 0.116x. To be fair, however, the Sigma 105mm F1.4 (the nearest competitor) has the same MFD and sports a nearly-identical 0.12x magnification. Clearly these lenses are no macro replacement! The good news is that IQ is very sharp even at MFD. Here's a look at what that looks like:
So let's take a deeper dive in the image quality from the Otus 100mm.
Otus 100mm Image Quality
The best way to get the nitty gritty on the incredible image quality from the Otus 100mm is by watching this video episode:
Let's get the bad news out of the way.  The Otus 100mm exhibits a minor amount of pincushion distortion, though is not a big deal in a portrait lens as a bit of pincushion distortion is often flattering to subjects.  Barrel distortion tends to exaggerate prominent features closer to the camera (like noses), but a bit of pincushion distortion often makes faces look a little slimmer.  There is a significant amount of vignette in the corners that works out towards the center of the frame in a (fortunately) nicely linear fashion.
It is the linear nature of the vignette that can be beneficial (I was in fact told by a Zeiss insider that I should consider the vignette a feature rather than a bug).  In many portrait situations the look of images right out of camera essentially needs no further processing, like this:
In other situations, however, that vignette is most certainly a liability, not an asset.
Is it a big deal in the big scheme of things?  Not really.  The vignette on the Otus 100mm is actually not overly significant for a wide aperture prime, and there is a significant natural vignette lift by F2 and it is almost completely eliminated by F2.8.  Here's a similar shot at F2.8, where there is only a little bit of shading the extreme corners.
If one shoots RAW, the vignette is easy to correct in post anyway, though JPEGs will not receive in camera-correction.  
The lens is Otus sharp, which is to say superbly sharp all across the frame.  It's bitingly sharp in the center at F1.4 and almost as sharp and contrasty in the extreme corners:
The nature of the Apochromatic optical arrangement means that chromatic aberrations are very well controlled, which results in excellent contrast even at F1.4.
It also produces incredibly rich color that has a lot of pop!
I've long noted that Zeiss lenses (and Otus lenses in particularly) show their worth in real world, difficult situations.  Some lenses test well in a lab but struggle when placed in challenging lighting conditions.  The Otus handles difficult lighting and high contrast situations with aplomb:
What you can see from this shot is the incredibly beautiful way out of focus colors are handled as well.  There's a magic to images from the Otus 100mm that few lenses can rival.
The closest optical benchmark that I can muster from my own kit is another Zeiss lens – the magnificent Milvus 135mm F2, which is also an Apochromatic lens.  In the center of the frame the Otus 100mm is about equally sharp at F1.4 as the Milvus is at F2:
The Otus is clearly better in the corners, however:
When stopped down to F2 the advantage becomes even more pronounced.  The Milvus 2/135 is one of the best lenses in the world, but the Otus 100mm is better.
There is a mild amount of sharpness improvement particularly in the corners when stopped down to F2, and a tiny bit more to F2.8, but resolution is already off the charts by that point.  Stopping down to landscape apertures helps with depth of field, but the acutance of the lens is fantastic at any aperture.  Here at F4 you can see how the smallest details are finely rendered.
Landscape images have plenty of detail across the frame.
The great color, contrast, and CA control allows you to tackle pretty much any subject and get great results.
My observation has often been that Apochromatic lenses are amazing for color and contrast, but oftentimes have a little busier bokeh rendering due to strong chromatic aberration control.  Where the Otus lenses show their worth is that the bokeh is actually quite good, with a beautiful falloff that works particularly well for portraits.
The handling of foreground makes it particularly easy to utilize foreground elements in portrait work as I've done in the final shot above as a means of framing the subject without it becoming distracting.  
Bokeh is a subjective measure, but I think you can agree that some of these shots show beautiful bokeh:
There were a few situations where I found the bokeh a little busier that what I would like – mostly in situations with highly refractive objects like water droplets combined with bright light.
While flare was mostly handled fairly well, I was able to introduce both some veiling and a bit of ghosting in extreme situations.
Whether you are shooting portraits or general purpose shots…
the Otus 100mm delivers gorgeous results.  It's also a lovely landscape lens:
Yes, the Otus series lenses are incredibly expensive.  But yes, they are also incredibly special.  You can see more photos in the image gallery here.
Conclusion
The Zeiss Otus 100mm F1.4 APO Sonnar joins the 85mm F1.4 as my favorite Otus lenses.  I liked the Otus 100mm until I used it for a portrait session; then I loved it.
Are the Otus lenses for everyone?  Obviously not.  Not everyone wants to deal with manual focus.  Few people are interested in spending $5000 on a medium telephoto prime.  It's an extreme instrument which takes a more careful, deliberate approach to using.  But it also produces incredibly special images (especially portraits), and should be on the short list of those who can be deliberate about their photography and want their portraits to stand out as unique and special.  If you don't want to spend the money, then by all means don't shoot with one for a portrait session.  Your mental calculus will definitely get messed with.  You've been warned.
Pros:
Beautifully crafted piece of mechanical art
Gorgeous global "look" to images
Great detail, color, and microcontrast
Lovely focus ring that is very precise and a joy to focus
Extreme sharpness even at F1.4
Excellent control of chromatic aberrations
Great three dimensional pop to subjects
Precise color that is also richly saturated
Excellent resolution at any focus distance
Cons:
Extremely expensive
Large and heavy
No weather sealing
Manual focus
Can flare heavily in certain situations
Gear Used:
Purchase the Zeiss Otus 100mm F1.4 @ B&H Photo | Amazon | Amazon Canada | Amazon UK | Amazon Germany | Ebay 
Sigma MC-11 Adapter:  B&H Photo | Amazon | Amazon Canada | Amazon UK
Canon EOS 5D Mark IV (5D4): B&H Photo | Amazon.com | Amazon Canada  | Amazon UK
 Sony a7R III Camera: B&H Photo | Amazon | Amazon.ca | Amazon UK  | Ebay
Peak Design Slide Lite:  Peak Design Store | B&H Photo | Amazon | Amazon Canada | Amazon UK
(Portrait Lighting) The Godox V1 is available for Canon | Nikon | Sony (as tested here) | Fuji | and Olympus |  You can purchase the X-Pro Control Unit for around $70 for Sony | Canon | Nikon | or Fuji
BenQ SW271 4K Photo Editing Monitor – B&H Photo  | Amazon | Amazon.ca | Amazon UK
Adobe Photoshop Creative Cloud 1-Year Subscription
Alien Skin Exposure X4 (Use Code "dustinabbott" to get 10% anything and everything)
Visit Dustin's Amazon Storefront and see his favorite gear


Purchasing your gear through B&H and these links helps fund this website and keeps the articles coming. You can also make a donation here if you would like.  Visit my Amazon page for some of my gear of choice! Thank you for your support.


Great News! I can now offer a 5% discount on all purchases at Amplis Foto, Canada's Leading Photographic Supplier. Please enter discount code: AMPLIS52018DA in your cart. It is good for everything in your cart, and is stackable with other coupons, too! It will take 5% off your entire order! Proceeds go towards keeping this site going and providing you with new reviews!
Check me out on:  My Patreon  | Sign Up for My Newsletter |  Instagram | Facebook | Twitter | Flickr | 500px |  Google+ |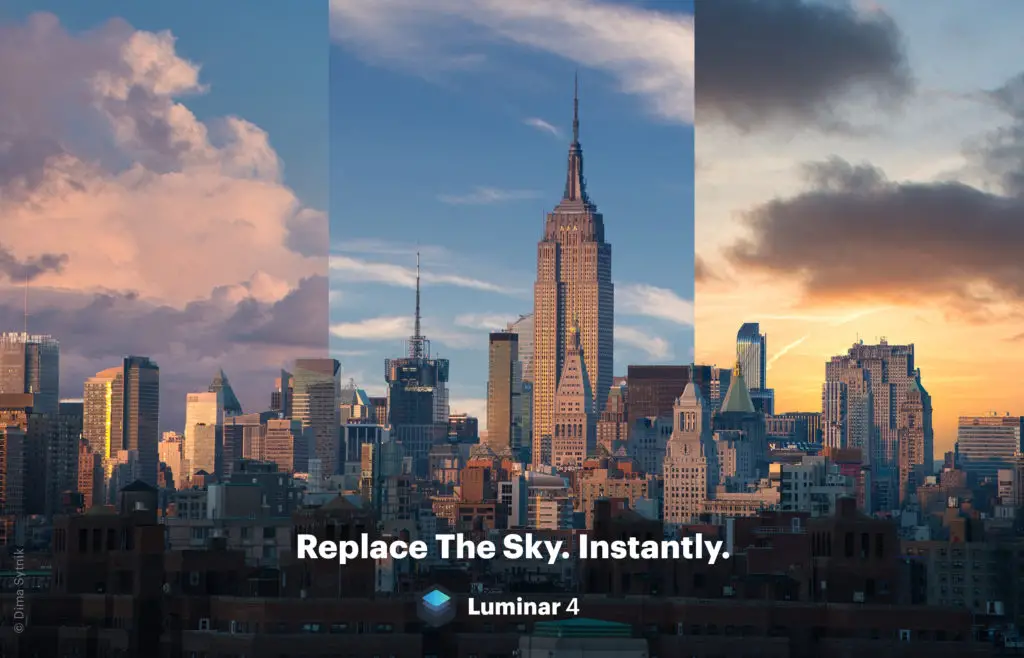 Keywords: Zeiss Otus 100mm F1.4, Otus 100mm1.4, Zeiss 100mm F1.4, Zeiss Otus 100mm 1.4, Otus 100 Review, APO Sonnar, Otus 100mm, Otus 100 Review,  Otus14100, Otus 100mm Review, Otus 100 1.4 Review, Carl Zeiss, Zeiss, 100mm, F1.4, 1.4, F/1.4, Dustin Abbott, Sample Images, Video, Video Test, review, Video review, Real World, Sony a7RIII, Sigma MC-11, Sharpness, Resolution, Bokeh
DISCLAIMER: This article and description contains affiliate links, which means that if you click on one of the product links, I'll receive a small commission. As an Amazon Associate I earn from qualifying purchases.