Canon RF 70-200mm F4L IS USM Image Gallery
Dustin Abbott
March 8th, 2021
I was very impressed with the size Canon's surprisingly compact RF 70-200mm F2.8L IS USM. when I reviewed the lens (my review here).  It spoke to a new design philosophy at Canon which values compact size and reduced weight over internal zooming and the ability to use extenders.  That latter point in particular was the most commonly cited negative in my audience's response to that review.  Little did I know, however, that the 70-200 F2.8 was soon to be the BIG brother of an even smaller F4 version.  The Canon RF 70-200mm F4L IS USM is a full 26mm shorter and nearly 400g lighter than the F2.8 version, and as someone who has either owned or spent extensive time with all the EF F4 variants, I found the resulting package shockingly compact.  It is only 14mm longer than my Canon EF 35mm F1.4L II prime, and is actually 65g lighter than the 35mm prime!  The 70-200 F4L (as we'll call it for brevity in this review) is a full 56mm shorter than the EF 70-200mm F4L IS USM II (my review here), which creates a completely different reality for storing and transporting the lens.  I can mount the 70-200 F4L on my  Canon EOS R5, and easily fit it in in my 8L Messenger Bag (I reviewed it here) that I prefer for carrying a light kit, so that will certainly make this an attractive option for those who want a telephoto travel option.
The RF 70-200 F4L is smaller aperture alternative to the bigger, more expensive ($2699 vs $1599 USD) F2.8 lens.  My first L series lens personally was the first Canon EF 70-200mm F4L, a lens that remains the cheapest point of entry into the L (Luxury) series.  That lens lacked stabilization and so was a little harder to use, but it was a revelation to an amateur photographer like myself at the time as it provided a degree of image quality that nothing I had owned to that point matched.  I eventually replaced it with 70-200mm F4L IS before moving on to the F2.8 versions in my own kit.  The F4 versions of these lenses are recognition that not every photographer needs the faster F2.8 aperture nor wants to deal with the additional bulk, weight, and expense that comes with it.  That focal range is an extremely desirable one, going from this: 
That's obviously useful for a lot of different subjects, and the reality is that depth of field remains very shallow even at F4 over most of this zoom range, allowing you to continue to get very shallow depth of field if so desired.
Some of the earliest lenses to come in the RF mount were the RF 15-35mm F2.8L IS, the RF 24-70mm F2.8L IS, and the RF 70-200mm F2.8L IS, as these constitute the common tools of the trade that many photographers who actually earn a living by photography will use.  But many, many photographers are perfectly happy to utilize Canon's F4 alternatives to these larger, more expensive lenses, as they often provide equally good image quality in smaller packages and at smaller prices.  We haven't yet seen the F4 alternatives to the wide and standard zoom ranges, but this telephoto option is a most welcome addition to the ever-growing RF catalog.  While the 70-200 F4L is more expensive than the last EF lens covering this aperture and focal length combination, it is a full $1100 cheaper than the RF 70-200mm F2.8L IS, and the incredibly compact size is going to make this a very attractive option for both amateurs but also professionals who want to travel light.  There is one major sacrifice at the altar of compactness, however, and that is that this lens (like the RF 70-200mm F2.8L IS), is incompatible with extenders (teleconverters).  It's a bit of a sad irony, as the EOS R5 and R6 bodies can autofocus well even with very small maximum aperture configurations, but many of the telephoto options released to date for RF have been incompatible with extenders.  That kind of defeats the purpose, does it not?
Beyond that, though, there's little to complain about.  You can either check out my reviews here, or just enjoy looking at the photos in the galleries below.
Follow Me @  Patreon  |  My Newsletter |  Instagram | Facebook | DA Merchandise | Flickr | 500px
Thanks to Camera Canada for getting me a loaner of the RF 70-200mm.  If you're in Canada, check them out for a reliable online retailer.
Images of the Canon RF 70-200mm F4L IS 
Images Taken with the Canon RF 70-200mm F4L IS
Gear Used: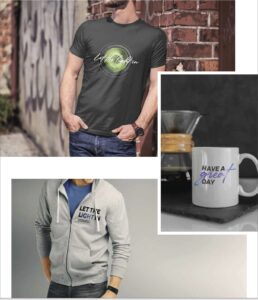 Purchasing your gear through B&H and these links helps fund this website and keeps the articles coming. You can also make a donation here if you would like.  Visit my Amazon page for some of my gear of choice! Thank you for your support.


Great News! I can now offer a 5% discount on all purchases at Amplis Foto, Canada's Leading Photographic Supplier. Please enter discount code: AMPLIS52018DA in your cart. It is good for everything in your cart, and is stackable with other coupons, too! It will take 5% off your entire order! Proceeds go towards keeping this site going and providing you with new reviews!
Check me out on:  My Patreon  | Sign Up for My Newsletter |  Instagram | Facebook | Twitter | Flickr | 500px |  Google+ |
Keywords: Canon RF 70-200 F4L IS, Canon RF 70-200mm F4L IS USM Review, Canon RF 70-200mm, 70-200, 70-200mm, RF, 70-200L, L, IS, USM, F4, F4L, F2.8L, F2.8, Canon EOS R5, EOS, R5, EOS R5, EOS R6, mirrorless, full frame, EOS R5 Review, Canon R5 Review, Canon 70-200 Review, Dustin Abbott, Real World, Comparison, Handling, Tracking, Focus, Burst Rate, Tracking, Sports, Portraits, Resolution, High ISO, Image Quality, Sample Images, Photography, Dogs, Ergonomics, 45Mpx, Sony a9, RF 70-200mm F2.8L IS, Canon
DISCLAIMER: This article and description contains affiliate links, which means that if you click on one of the product links, I'll receive a small commission. As an Amazon Associate I earn from qualifying purchases.