Fujifilm GFX-100 Image Gallery
Dustin Abbott
March 12th, 2021
All of my time spent with Fuji products to this point has been on the APS-C end of the spectrum, but I've had a lot of requests to dip my toes into the more extreme end of their business, which is their GFX lineup of medium format products.  Fuji has been unique in their marketing strategy, as they have focused on the smaller APS-C sensor along with the larger MF sensor to the exclusion of the far more popular full frame sensor.  I've been spending some time with their extremely high resolution Fujfilm GFX 100 camera body and its incredible 102 megapixels of resolution along with two lenses, the slightly older GF 45mm F2.8 WR and the brand new GF 80mm F1.7 WR short telephoto lens.  Today's focus is on the latter, which we'll call the GF80 for brevity, a short telephoto that allows one to shoot environmental portraits with a nicely shallow depth of field.
Nothing about the medium format platform is small or convenient in the traditional sense.  The camera body is huge (Fuji does have smaller MF bodies, including the hotly anticipated GFX-100S), and the lens are large and bulky.  Everything is expensive in medium format, with Hasselblad 100 MP bodies costing tens of thousands of dollars.  In many ways Fuji has made medium format much more accessible, with more affordable (relatively!) cameras and lenses along with improved autofocus.  Their mirrorless medium format cameras in some ways are not dissimilar to APS-C bodies like the X-T3 or X-T4, and are marketed as an upgrade over full frame to higher optical limits.  Purists will point out that Fujifilm's GFX sensor is not actually true medium format.  It's true that the sensor size (43.8 x 32mm) is about halfway between a full frame sensor (35.9 x 24mm) and Hasselblad's 53 x 40mm sensor size.  You can see a comparison of sensor size below:
But don't be discouraged by this.  The Fujifilm GFX-100 has its shortcomings, but image quality is certainly not one of them.  I've been more impressed by the detail and tonality of images off the GFX-100's 102 MP sensor than any camera before.  The last time I was this impressed by the raw detail of images from a sensor was when I reviewed the Canon EOS 5DsR, a full frame camera that has a 50MP resolution during a time when the 5D Mark III sported a 22MP resolution.  But the newer GFX-100 has even more accessible resolution due to having IBIS (In Body Image Stabilization), as stabilization is really important to getting excellent results where so much resolution is on tap.
In many ways, though, Fuji is a victim of their own success.  Medium format has always been fairly inaccessible, and it was understood that there were a lot of serious compromises/challenges to using the systems (One of my subscribers on YouTube mentioned that his long term rental Phase One medium format back had one!!! focal point in its autofocus "system". Both the incredible prices and the incredible image quality made medium format the exclusive domain of well-heeled professionals.    Fuji has taken a different approach to MF, with bodies priced under $10,000 (though barely, in the case of the GFX-100) and features that put them more in direct competition with full frame cameras, but in doing so invited more direct comparisons.  And I will be doing such comparisons as part of this review, as in many ways the GFX lineup is more in competition with higher end full frame cameras than it is Hasselblad.  I'm very familiar with cameras like the Canon EOS R5 and Sony a7RIV/A1, high resolution full frame cameras that attempt to compete optically and definitely outstrip the GFX-100 in features and overall performance.  Compared to those cameras, there are many areas of performance on the GFX-100 that will feel quite primitive.  If your comparison point is other medium format cameras, however, you will probably find the GFX lineup fairly feature rich.  It's all about perspective…
Does the Fujifilm "medium format lite" approach deliver incredible enough image quality to make it worth accepting the additional cost and limitations over full frame?  If you are just looking at the image quality, then the answer is unquestionably "YES!"; the Fujifilm GFX100 delivers absolutely incredible image quality…as you can see from these photos.
Follow Me @  Patreon  |  My Newsletter |  Instagram | Facebook | DA Merchandise | Flickr | 500px
Thanks to Fujifilm Canada for providing me a pre-production sample of the GF 80mm F1.7 WR, GF 45mm F2.8 WR, and the GFX100 to test it on.
Photos of the Fujifilm GFX100 
Photos taken with the Fujifilm GFX100
Gear Used: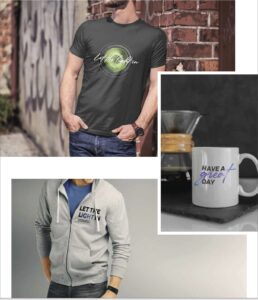 Purchasing your gear through B&H and these links helps fund this website and keeps the articles coming. You can also make a donation here if you would like.  Visit my Amazon page for some of my gear of choice! Thank you for your support.


Great News! I can now offer a 5% discount on all purchases at Amplis Foto, Canada's Leading Photographic Supplier. Please enter discount code: AMPLIS52018DA in your cart. It is good for everything in your cart, and is stackable with other coupons, too! It will take 5% off your entire order! Proceeds go towards keeping this site going and providing you with new reviews!
Check me out on:  My Patreon  | Sign Up for My Newsletter |  Instagram | Facebook | Twitter | Flickr | 500px |  Google+ |
Purchase the Fujfilm GFX 100 camera @ B&H Photo https://bhpho.to/3k4PqGM | Amazon https://amzn.to/3jYT30P | Camera Canada https://shrsl.com/2st3f | Amazon Canada https://amzn.to/3po4JLC | Ebay http://ebay.us/yOJE1i
Purchase the Fujinon GF 80mm F1.7 @ B&H Photo https://bhpho.to/2N58YyJ | Amazon https://amzn.to/2ZsJ4XW | Camera Canada https://shrsl.com/2st7l | Amazon Canada https://amzn.to/3jVygv0 | Ebay http://ebay.us/Zw1pbc
Purchase the Fujinon GF 45mm F2.8 @ B&H Photo https://bhpho.to/3asT5eh | Amazon https://amzn.to/2NxrKys | Camera Canada https://shrsl.com/2st3l | Amazon Canada https://amzn.to/3dmGifd | Amazon UK https://amzn.to/2NxYLL5 | Ebay http://ebay.us/uKukcR
Keywords: Fujifilm, Fujifilm GFX100, Fujifilm GFX-100, GFX100 Review, Review, Fujinon, Fuji, GF, GF 80mm, GF 80 1.7, Fuji 80mm F1.7, GF, 80mm, 80, 1.7, F1.7, WR, Medium Format, Fuji GFX100, GFX, 100, MF, Portrait, Bokeh, Sharpness, Resolution, Video Test, Sample Images, Real World, Fujinon GF 80mm F1.7 Review, Fuji GF 80 Review, review, Dustin Abbott
DISCLAIMER: This article and description contains affiliate links, which means that if you click on one of the product links, I'll receive a small commission. As an Amazon Associate I earn from qualifying purchases.