Irix 45mm F1.4 Dragonfly Image Gallery
Dustin Abbott
April 5th, 2021
Some new lens makers have really saturated the market with their product since arriving on the scene, but Swiss/Korean lensmaker Irix has been far more selective in their releases, with the Irix 45mm F1.4 Dragonfly being only the fourth lens they've released since their first release in 2016.  The Irix 45mm is their first lens in the "standard/normal" space, with their first two lenses being very wide angle: a 15mm F2.4 (my review here) and an even wider 11mm F4 lens.  They then added a very nice 150mm F2.8 Macro lens (my review here), a lens which I like even better on my  Canon EOS R5, as it gives better manual focus aids along with stabilization (something sorely needed with a longer focal length like that).  I've found that Irix lenses offer a very nice value for money, with a great build quality, good mechanical performance, and a nice optical performance as well.
I'm a fan of the 45mm focal length.  I've owned two 45mm lenses (Tamron SP 45mm F1.8 and the Samyang AF 45mm F1.8) and have been partial to them both.  The focal length is slightly wider than 50mm but can do all of the 50mm things quite well while also being slightly more flexible for other subjects.  I have a lot of fun out shooting with such a focal length, and the Irix 45mm proved no different.
The Irix quirk is that they produce manual focus only lenses but tend to sell them (at least in the stills versions) only for DSLR mounts, which tend to be much less forgiving of manual focus.  I don't actually own any DSLRs anymore, so I'm performing this test on my Canon EOS R5 via adapter.  It seems to me that Irix would be better suited developing future lenses for Canon RF, Sony FE, and Nikon Z mounts than the current mix of Canon EF, Nikon F, and Pentax K mounts…though Irix does have a slightly different version of this lens designed for the medium format Fuji GFX system coming soon.
So is there a market for a manual-focus-only 45mm option for DSLR mounts in 2021?  I honestly don't know, but the idea of a nice quality, F1.4 lens under $700 USD is always worth investigating, particularly when it adapts easily to mirrorless bodies due to having an electromagnetic aperture iris and full electronic communication.  The shooting experience is much like using a Zeiss lens in a similar situation; something I've never considered a hardship.  You can check out my review if you want more info, or just look at photos here in the gallery.
Follow Me @  Patreon  |  My Newsletter |  Instagram | Facebook | DA Merchandise | Flickr | 500px
Thanks to Irix for sending me a loaner copy of the lens for review.  This (as always) is a completely independent review.
Photos of the Irix 45mm F1.4 Dragonfly
Photos Taken with the Irix 45mm F1.4 Dragonfly
Gear Used: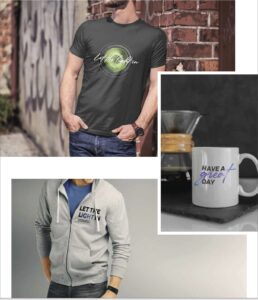 Purchasing your gear through B&H and these links helps fund this website and keeps the articles coming. You can also make a donation here if you would like.  Visit my Amazon page for some of my gear of choice! Thank you for your support.


Great News! I can now offer a 5% discount on all purchases at Amplis Foto, Canada's Leading Photographic Supplier. Please enter discount code: AMPLIS52018DA in your cart. It is good for everything in your cart, and is stackable with other coupons, too! It will take 5% off your entire order! Proceeds go towards keeping this site going and providing you with new reviews!
Check me out on:  My Patreon  | Sign Up for My Newsletter |  Instagram | Facebook | Twitter | Flickr | 500px |  Google+ |
Keywords: Irix 45mm F1.4, Irix 45mm F/1.4, F1.4, Irix, 45mm, Irix 45 1.4, Review, Dragonfly, Irix 45mm F1.4 Dragonfly Review, Irix 45mm F1.4 Review, Canon EOS R5, EOS, R5, EOS R5, EOS R6, mirrorless, full frame, Dustin Abbott, Real World, Comparison, Handling, Bokeh, Portraits, Resolution, High ISO, Image Quality, Sample Images, Photography, 45Mpx, Canon
DISCLAIMER: This article and description contains affiliate links, which means that if you click on one of the product links, I'll receive a small commission. As an Amazon Associate I earn from qualifying purchases.