Sigma 50mm F1.4 DG HSM | ART Review
Dustin Abbott
June 2nd, 2023

Sigma Swings for the Fences
Sigma has been on a tear in the past two years.  At some point the brain trust in the corporation realized that being a third party manufacturer didn't mean always having to produce a cheaper, inferior product.  They completely revamped their global vision and have begun producing lenses that are achieving both critical and commercial success, not to mention putting a huge amount of pressure upon Canon and Nikon.  The most recent addition to the "ART" series is the 50mm f/1.4 DG HSM Art Lens, and it is, in most ways, a winner.
Build Quality
Sigma adopted a completely new company philosophy and design ethos a couple of years ago with its three pronged approach of "Art", "Contemporary", and "Sport" lines. A few of these categories are admittedly vague (what exactly makes a lens "Contemporary"?), but there is no arguing with the direction the design team has taken with the lenses designated "Art". Sigma not only dramatically improved upon their older design them (which frankly I was not a huge fan of), they have designed some of the best looking modern lenses, period. This is one classy bit of kit!
I will confess to having spent some minutes just looking at this lens and admiring it. There is a very pleasing blend of glossy, matte, and ribbed surfaces that has both a modern yet elegant design. The "flocked" finish is a thing of the past (good riddance, I say), as is the gold ring that seems almost garish now when presented with this sleek, understated new design. Yes, the lens is essentially all black with some small white print in a few points, but the blend of textures keeps the lens from being at all monochromatic or boring. The lens has small white text on one side that says, "Made in Japan", an understated SIGMA brand on the top, and then the lens designation and filter thread size near the distance window of the top of the barrel. Less obvious is a very small sized serial number in a grey text that is only obvious under close examination. An elegant little silver circle with the letter A (for ART) rests next the focus distance window. On the bottom of the barrel is an 014 which clearly and obviously states the year of manufacture (bravo for simplicity!)
The lens has four distinct bevels that flow into a wider section as you move towards the front element. The first bevel flares from the lens mount section into the area of the distance window and the single switch that controls focus (Auto/Manual). The HSM (Hypersonic Motor) allows for full time manual override. The next bevel moves into the slightly wider focus ring. It has a nicely ribbed, slightly rubberized texture. The movement isn't as smooth as the manual focus only Zeiss lenses I am currently also reviewing, but it is better than all of the other 50mm AF lenses that I can compare it to. I find the damping a little on the heavy/stiff side, but on the plus side it doesn't feel "gritty" at all. Manually focusing the lens is also limited by a very short "throw" distance, particularly between about 10 feet and infinity. Making a fine adjustment is somewhat difficult in that range, although this can be adjusted somewhat using the Sigma USB dock (more on that in a moment). The final flare is to the front of the lens where the lens hood bayonet attaches. I will expand on that hood in just a moment, but let me first say that I find the entirely of this lens' designed very, very pleasing. Sigma has done a great job here. The only real missing element is weather sealing. This is a very classy approach to lens design that borrows a page from Zeiss more than any other design.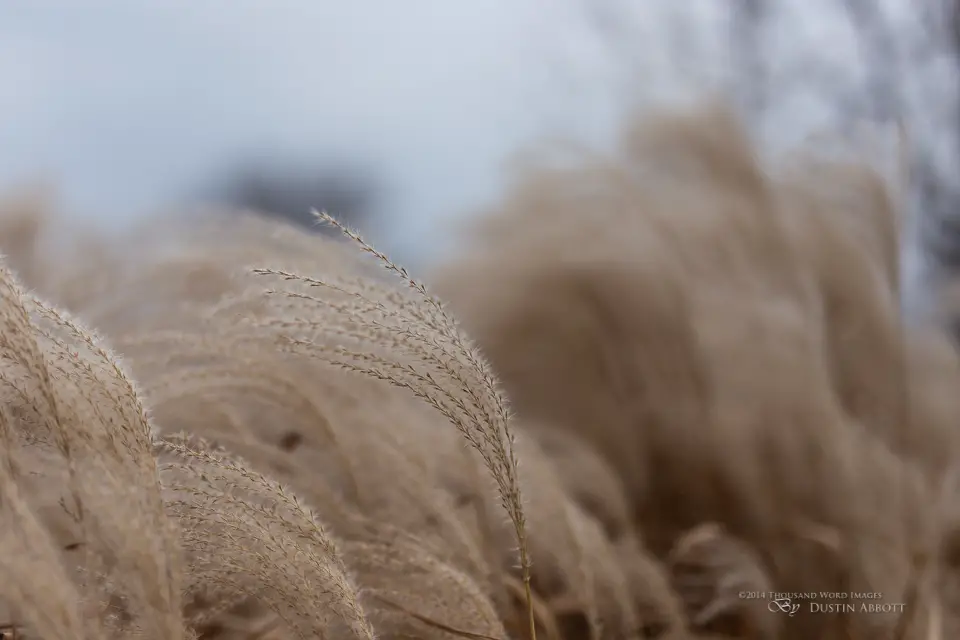 This is my favorite lens hood to date. It's not the shape (a fairly standard petal design), but the fine little details. There is a narrow ribbed section on the hood that both echoes the design of the lens barrel (and looks very complimentary) but also has practical value for providing grip when mounting or removing the lens hood. But my favorite part is the rubberized surface that makes the transition to the lens barrel. It has a great textile feel as you go to mount the hood that I immediately noticed and fell in love with. It really feels like Sigma's designers spent some time coming up a lens hood the truly compliments the lens. This was NOT an afterthought. The lens reverses for storage in a typical fashion.
At the front of the lens is a 77mm filter thread. This is on the larger side, but it is both the same size as Sigma's previous 50mm lens and is a very common filter size shared by many other lenses. Sigma is kind enough to include a nicely padded and zippered lens case that actually has protection value, unlike the "sock" that Canon provides and the nothing that Tamron and Zeiss include. The inclusion of that case gives me a very good feeling "right out of the box", and that, to me, is positive marketing for Sigma. I would actually store the lens in the case, unlike what I do with the lenses from other manufacturers.
Now for the bad news.
This isn't a small lens. Remember when 50mm lenses could be brought along in your pocket? You had better get some bigger pants, because this lens is closer in size to a standard f/2.8 zoom than it is to the 50mm lenses that most of us are accustomed to. It isn't that it is a big lens, per se (3.36″/85.4mm x 3.93″/99.9mm), but it is large when compared with other 50mm lenses, up to and including Canon's EF 50mm f/1.2L USM Lens. It weighs 1.79 lbs/815g, which makes it both longer and heavier than Sigma's 24-70mm f/2.8 Zoom Lens. This is one of my few reservations about this design. Not everyone is going to want such a large lens (of course the Zeiss 55mm f/1.4 Otus Distagon T* is larger still). Part of the reason that I elected to go with the Canon EF 35mm f/2 IS USM Lens over the Sigma 35mm f/1.4 ART was the difference in size. This lens is twice as long as the Canon EF 50mm f/1.4 and weighs three times as much.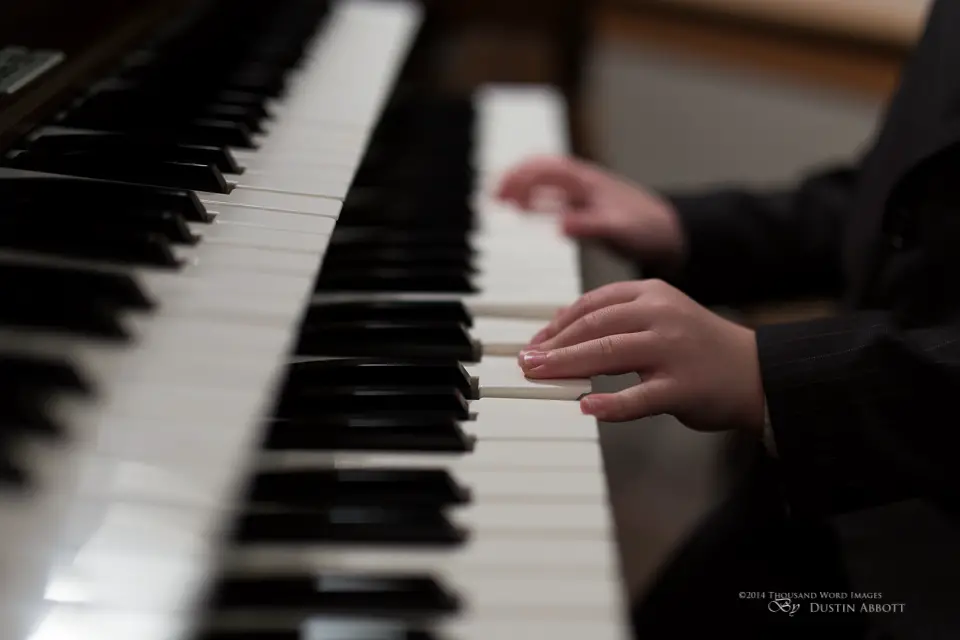 It also costs well more than twice as much. (Canon = $399; Sigma = $949 at the moment)
But when you start to use the lens and see the images, you realize why the lens is as large and as expensive as it is. Sigma wasn't even using Canon or Nikon as their benchmark, they were setting their sights much higher. The recently released Zeiss 55mm f/1.4 Otus Distagon T* was the target, and that lens costs around $4000. The Sigma suddenly seems reasonably priced when you consider that it brings an "almost" as good image quality (the Otus is still in a class of its own) along with AF ability at 1/4th of the price.
Optical Goodness
This lens is optically very, very good. I have heard a few report that this new ART lens is not much better optically than the older Sigma 50mm f/1.4? All I can say is…huh? They are not occupying the same time/space continuum as me. I got a copy of the previous Sigma 50mm f/1.4 EX DG HSM Lens for review a few months and frankly I hated it. All I saw was green fringing (focus consistency left a lot to be desired) and optics that just didn't seem to sharpen up to a level I deemed acceptable until the lens was stopped down…a lot. It lacked microcontrast and had a general "dreamy", soft look at wider apertures. Why would I buy a 50mm prime that needs to be stopped down to beyond the wide open aperture of my Tamron  24-70mm f/2.8 VC before it will begin to provide similar image quality?
No such fears with the new Sigma ART lens. It provides great image quality even wide open. It is sharp and has excellent contrast, rendering a nice amount of detail wide open and improving a bit more when stopped down a bit. It blows every other 50mm lens (save the mighty Otus) out of the water at wide apertures. Check out the near 100% crop from the image below (handheld).
Chromatic aberrations are much, much better controlled (though not non-existent), and the lens has excellent micro-contrast that eliminates that hazy, dreamy look that many wide aperture primes have wide open. Here is a small gallery of other wide open samples with crops to show off the excellent sharpness of the lens at f/1.4.
The lens does pretty well in the text "torture test"that really shows off chromatic aberrations and a lens' degree of micro-contrast.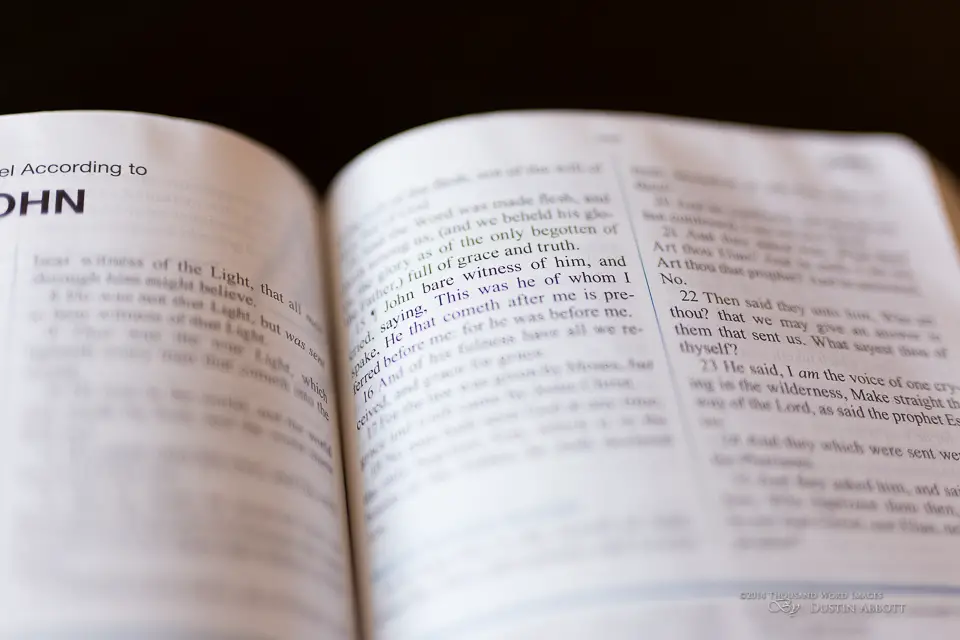 There is some "bokeh" CA here, but also notice the nice black look of the text despite the lens being wide open.  The Zeiss 50mm f/1.4 ZE Planar T* looks pretty bad on this test by comparison, as would Canon's own 50mm f/1.4.
It is an excellent optical match for some of the better portrait lenses like the Canon EF 135mm f/2L USM Lens (though it's rendering is not as special as that lens). I don't buy large aperture primes to shoot them at f/5.6 (although I certainly will when the situation calls for it!); I buy them to shoot at wide apertures to create the narrow depth of field look so unique to such lenses.  The sharpness and contrast of the Sigma wide open allows me to do that.
Another plus for the Sigma is that it has a slightly closer minimum focus distance than all of it's non-macro-designated competitors. This allows you to both get a bit closer and also to get slightly more magnification (.17x) than the typical (.15x). This little bit makes a surprising difference in the field. These comparison shots of the bowling shoes vs. the Zeiss Planar T 50mm f/1.4 show the sharpness advantage of the Sigma and also shows how the extra magnification produces slightly more defused bokeh. Realize that the shooting at this focus distance produces a very shallow depth of field, so careful focus is critical.  Zeiss on the left | Sigma on the right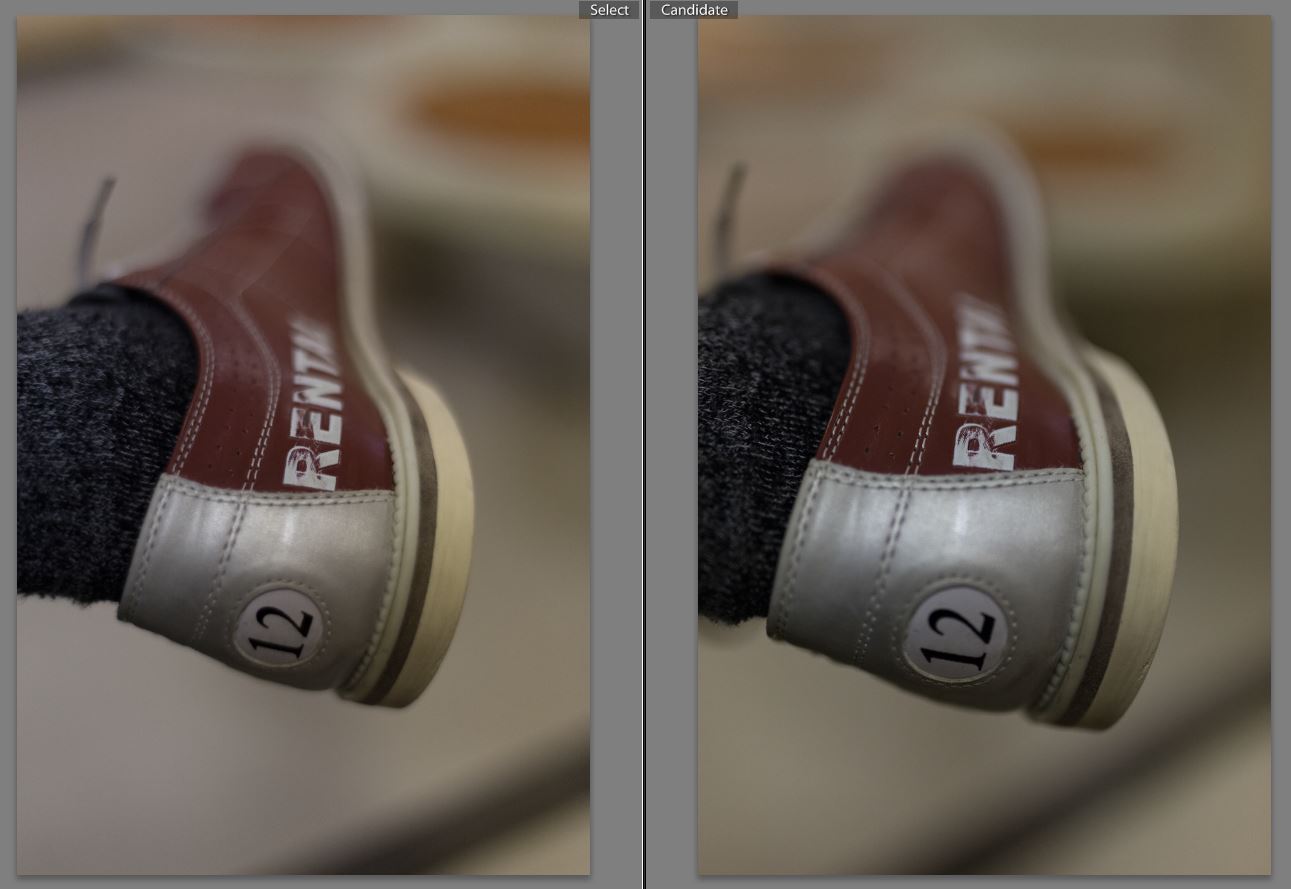 How's the Bokeh?
Bokeh is a somewhat subjective topic, but is very important when discussing a wide aperture prime.  I personally did not feel that the bokeh of the  35mm f/1.4 ART was as good as the bokeh from the Canon EF 35mm f/2 IS USM Lens. I called the look more "clinical" and less artistic. The Sigma 50mm f/1.4 DG HSM Art Lens is also a very sharp lens, but it seems to straddle the line between sharpness and "drawing" somewhat better. I have not been displeased with the bokeh of the Sigma 50 ART. The larger aperture definitely makes out of focus areas melt away at closer focusing distances and gives a nicely three dimensional look to shots at wide aperture. The 9 curved blades of the aperture iris continue to produce round highlights when stepped own. This shot of the "farmer" shows a bit of nervousness in the transition bokeh in the grass that seems to be characteristic of some 50mm lenses (Canon EF 50mm f/1.4 is notorious for this same issue).
My 35mm f/2 IS handles this region better, as does the Zeiss 50mm f/1.4 ZE Planar T*. I would say that I prefer the "drawing" of the Zeiss better than the Sigma, but I don't think that the Sigma's bokeh will be a concern for anyone.  Here's a number of examples and you can judge for yourself.
I think you will probably conclude as I did the bokeh from the Sigma is fine.  It is better than Canon's 50mm f/1.4 but is less "artistic" than the "drawing" from either Canon's 50mm f/1.2L or either of the Zeiss 50mm options (50mm f/1.4 Planar T* or Makro-Planar 50mm f/2) that I have just reviewed.  I recognize that bokeh is subjective, but to my eye this simple photo favors the "drawing" of the Zeiss even though the Sigma shot is sharper on the leaf subject (note too the color difference between the two).  Zeiss on the left | Sigma on the right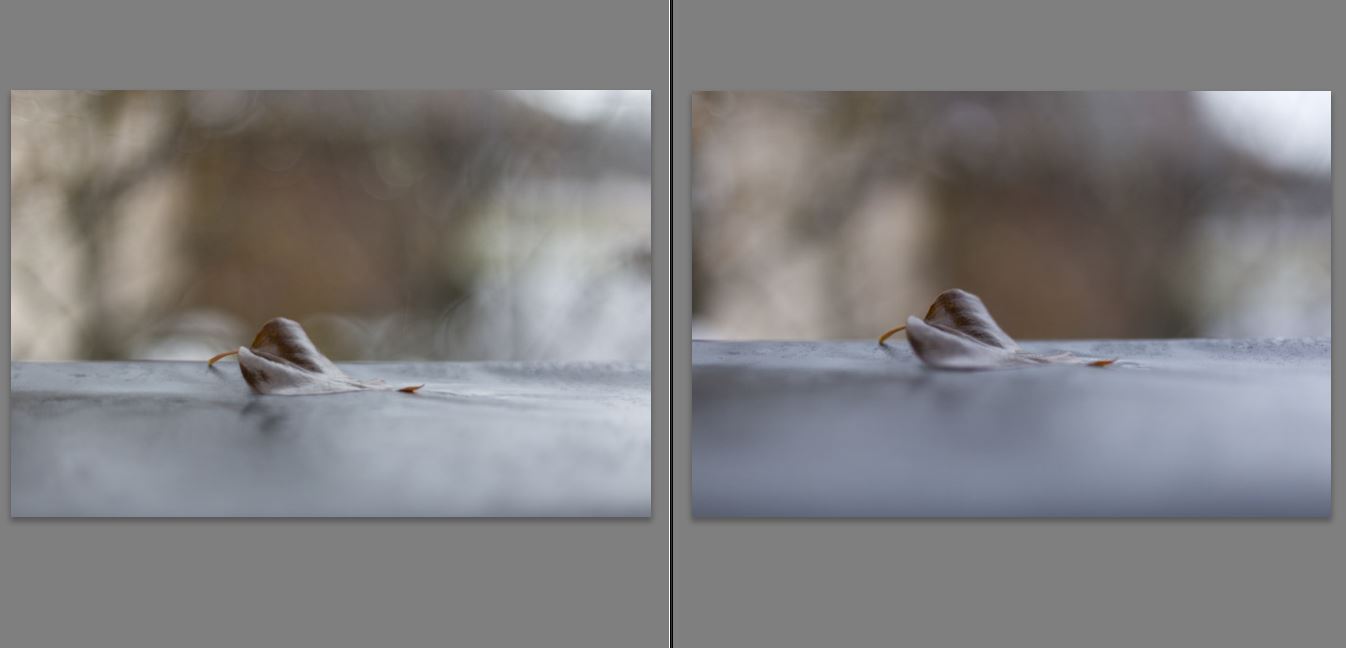 At the same time, however, the Sigma blows the Zeiss/Canon/Nikon 50mm f/1.4 competitors out of the water in the sharpness and contrast departments.  It's not even close.  The Sigma does relatively well in the flare department as well.  It will produce some ghosting, as this sample shows, but the contrast holds up reasonably well.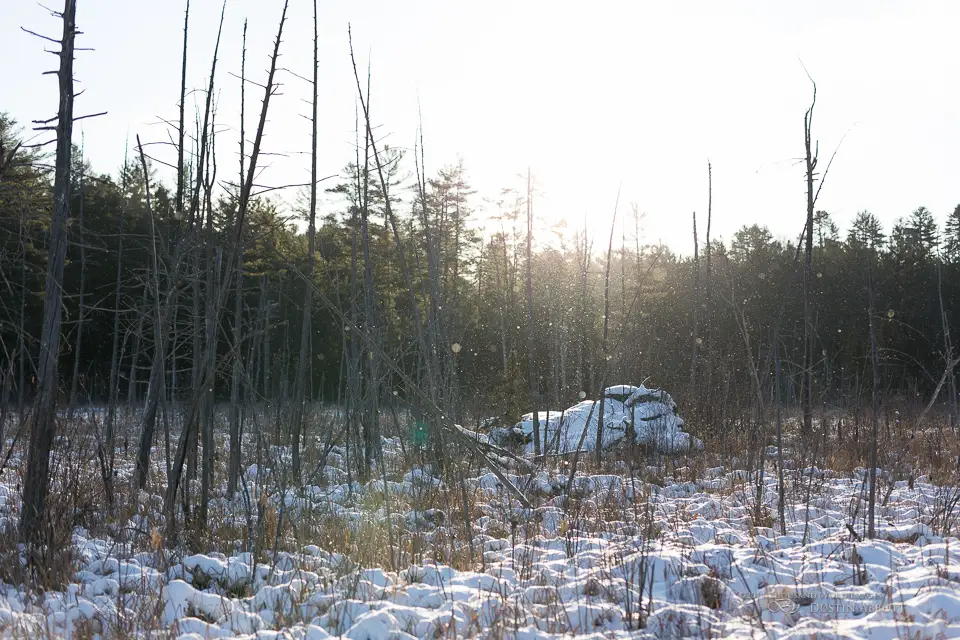 Sigma deserves a great deal of praise for their excellent work in the optical department.  This is the best of the bunch amongst autofocusing 50mm lenses (though the far more expensive manual focus only Zeiss Otus 55mm f/1.4 is still in a league of its own).  For most ordinary mortals, this is the best 50mm prime that money can buy.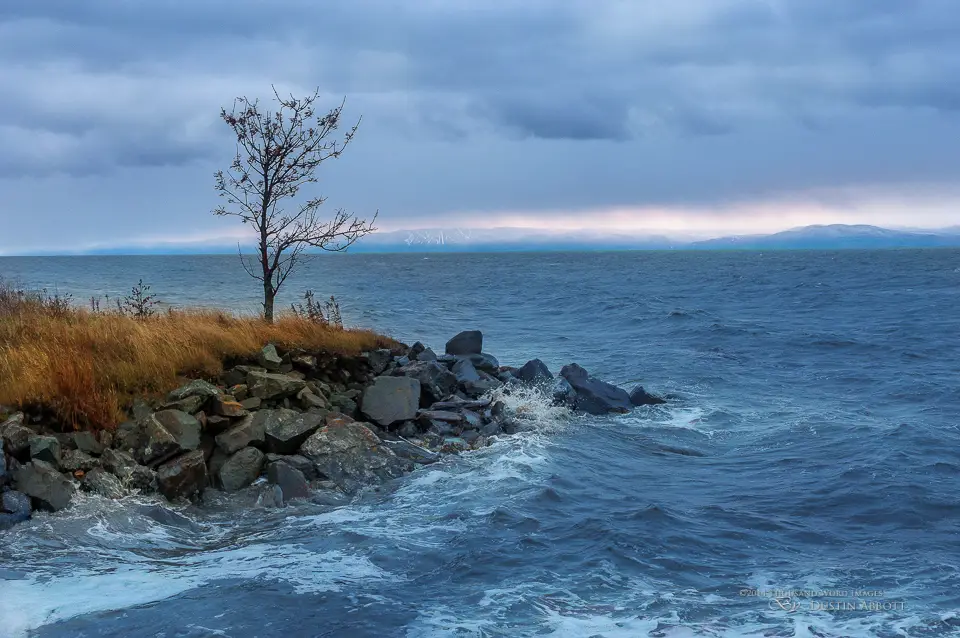 The Fly in the Ointment
The brilliant optics are somewhat held back by Sigma's old nemesis: AF accuracy. You'll note that there are no Sigma lenses in my personal kit at the moment (although I have owned a few), and it isn't because Sigma doesn't make some very appealing lenses with great optics. When you work professionally shooting events, weddings, or portraits, you cannot afford to have shots ruined by inaccurate focus.
Things started well: Reikan FoCal produced a repeatable result of a -3 AFMA on my 6D body, and it scored a very respectable 98.3% in the Consistency of Focus test (identical to my EF 35mm f/2 IS USM Lens). If the story ended there, I would probably be finding out how I could keep this lens and add it to my kit. But unfortunately it doesn't. I am no stranger to shooting with large aperture lenses, and, as a lens tester, I have used more than 50 lenses in the last of couple of years alone. While the software says that the consistency of focus is as high as my EF 35mm f/2 IS, field testing says otherwise.
When I do reviews, I tend to write as I go. When I make a field observation, I want to get that down and articulate it (often expanding on a quick audio note I make to my phone). Never before have I been so conflicted about trying to accurately report my findings…because my findings have not been consistent. The following section was started early on in the review, and it was and is accurate, but please read on, as it doesn't tell the full story.
Thanks to a very cool plugin for Lightroom called "Show Focus Points"  we can take a closer look at the peculiarities of the ART50's AF system. This particular plugin shows the focus point(s) that was used for any given shot and details about whether or not it was manually selected and focus was locked. In all of these samples you will see that the lens indicated locked focus; some are outer focus points, some are center focus point. The results are the same regardless of which focus point was selected. Some show perfect focus accuracy while others show locked focus but the focus is so far out that the picture is a blurry mess. I've not seen any lens in recent history miss focus quite this badly. It is no secret that the 6D bodies that I use are not equipped with Canon's most robust AF system, but after several years of use of the bodies and dozens of lenses tested with them, I can say with some confidence that these results are not due (solely) to the limitations of the camera body's AF.
I will occasionally get shots from any lens in my kit where focus is just a hair off, but never misses this badly with a still subject. Fortunately focus seems to have stabilized a bit as the review progressed, so these are extreme examples. I have, however, heard anecdotal accounts from experienced photographers who have had AF accuracy come and go for them. These accounts come on a variety of camera bodies, so they don't seem to be body specific. Some have reported that purchasing and using Sigma's USB dock has helped, others do not feel that it made much of a difference.  Clearly this continues to be a problem for Sigma, as similar reports are rampant with their 35mm f/1.4 ART.  I recognize that user error often plays a part with anecdotal accounts on internet forums, but I am personally no stranger to using large aperture primes and know that my findings are outside of the realm of user error alone.
Third party manufacturers are forced to reverse engineer the algorithms for autofocus, but for some reason Tamron seems to have been able to do this more effectively. I currently own three Tamron lenses, all of which have very good focus accuracy. If Sigma can solve this issue (their whole USB dock seems designed around that aim), they are certainly going to increase their market share. They have shown a lot of innovation and sheer courage in recent product designs.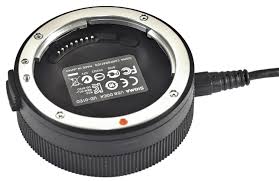 As I have noted a few times, Sigma has released a USB dock that allows advanced calibration of their newer lenses.  This allows the user to optimize the lens for both their camera body and also for the style of shooting they most often do.  This is great for the technically savvy, but I can't help but also think that this introduces a degree of complexity to ownership that some users will simply find overwhelming.  Many have never even done a more simple AFMA on their lenses (should their camera body allow this).
On the positive side, the AF is actually very quick; it is quick enough that I didn't notice a difference between using it, my 35mm f/2 IS, and the 135mm f/2L in a recent portrait session. I will be sharing more of my findings in an upcoming article about this affordable "holy trinity" of lenses for portrait and event work. This wasn't a scientific comparison but more an observation that I wasn't really aware of one lens standing out as being particularly fast or noticeably slower. I spent some time analyzing hundreds of shots taken in the portrait session, and came to the following conclusions:
The most accurate of the three lenses used in the session was the 35IS. I have been consistently impressed with this lens since acquiring it. It didn't miss…not even once.
The Sigma did great for the most part. There were some shots where focus was not 100% but the shot was still acceptable, but there were also a few when the lens missed badly for no apparent reason, and none of these were shot wide open.
My 135L actually had the most misses, enough so that it makes me wonder if a fresh AFMA is not in order for the lens, as I know it to be a lens that typically focuses accurately. 

Update:  December 1st, 2014.  I did a fresh AFMA on my 135L and discovered that focus had indeed shifted on both camera bodies by a significant amount (from a +2 to a -13 value).  It can happen!
The Sigma proved a very nice tool for portrait work:
Recent focus accuracy seems to be quite excellent. A series shot in a recent church event (almost exclusively shot around f/2) really shocked me with how consistently sharp and perfectly focused they were.
Here's a final series of tests done after the lens was performing more consistently.  I saw none of the major misses the AF produced early on, but I also noted that AF consistency is still not in the top tier.  The variables to this test are that all shots were done using a stable tripod on a floor with low vibration, mirror lock-up, trigger release, 2 second timer.  The subject was the high contrast text on the Zeiss Planar T lens.  The control shot was shot using Live View focus: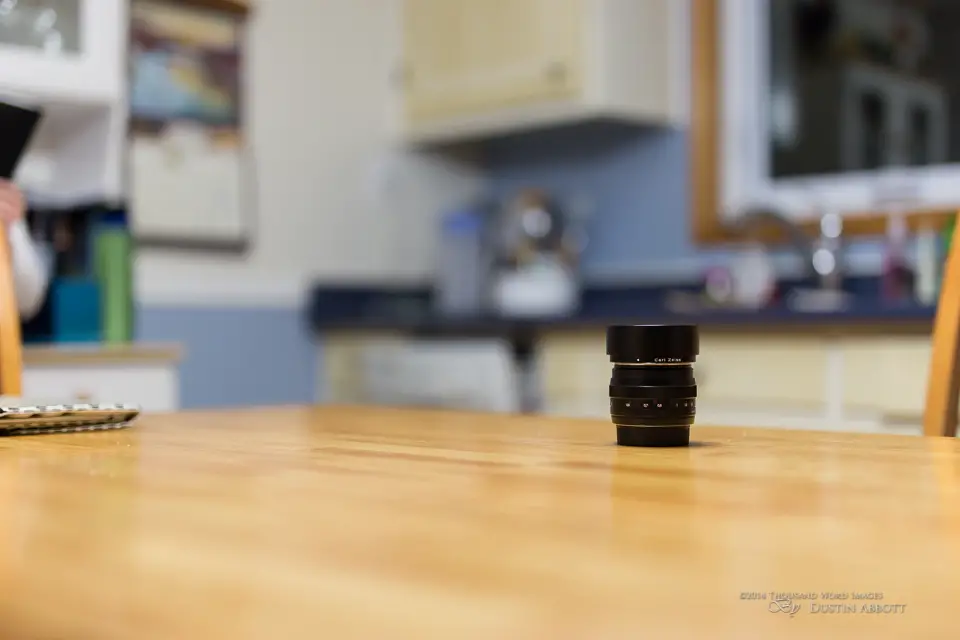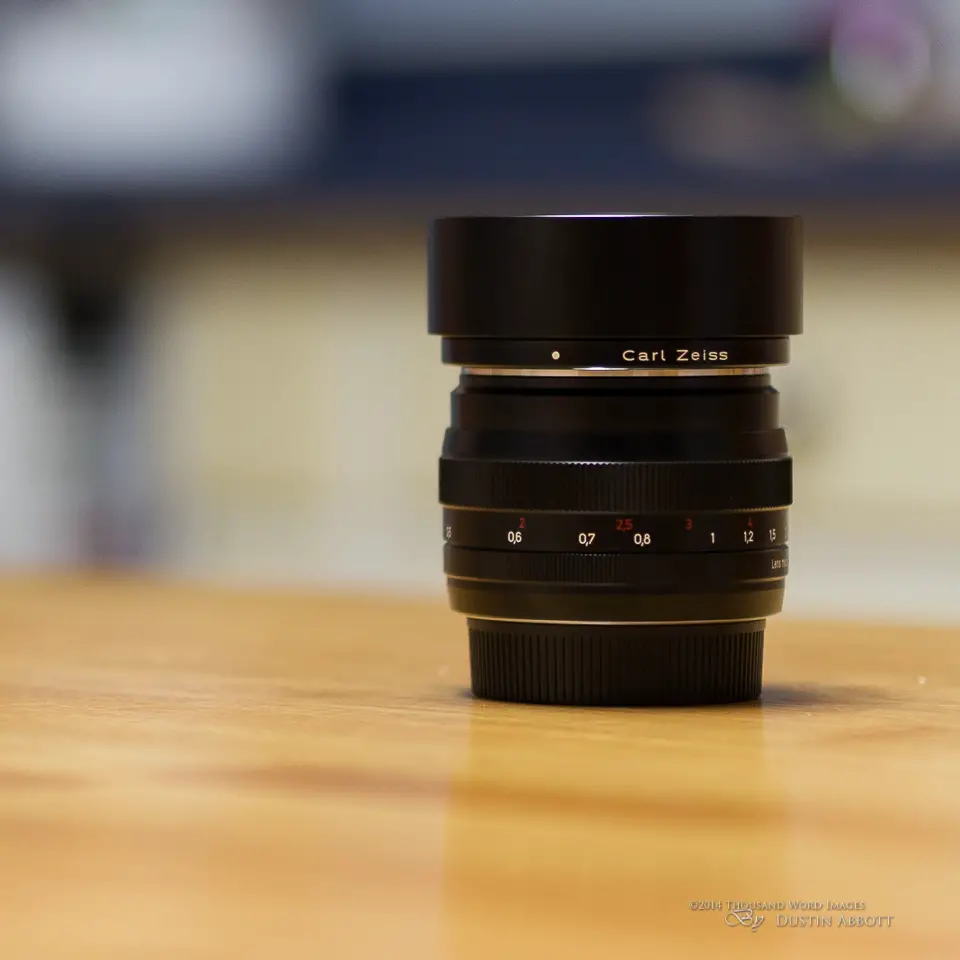 The near 100% crop shows great sharpness and low fringing because of focus being nailed.  The next series was captured using standard AF and the extreme right point of my Canon EOS 6D DSLR Camera, a camera whose AF I know very well at this point.  This gallery shows the crops of five shots taken one after the other.  I would defocus the lens between each capture.
While none of these are as well focused as the control shot using Live View, they all in the relative range of each other, with a few (1 and 5) better than others.  The middle shots are definitely not as well focused.  I would not have been happy with 2-4 if I were shooting professionally.
The next series swapped the subject to the extreme left point of the 6D's AF system.
The left side results are slightly better, with 1,3, and 5 all falling in nicely focused range.  2 and 4 are a little softer and not as well focused.
The final series used the ultra-powerful center focus point on the 6D, which is the best of it's kind.  Would that make a difference?
Unsurprisingly there are the most consistent.  Focus seems nicely repeatable on these samples.  All in all, I would say that this a fairly typical (but not exceptional) performance and certainly not with the wilder swings that I saw early on with the AF.  And yet no variables changed from those earlier observations to the present. Same camera bodies. Same AFMA settings. Same photographer using the same techniques. As I said, this leaves me conflicted. This lens is so good in so many ways that it belongs in a lot of photographer's kit, but I can't help but believe that there will be times that photographers will also be inexplicably disappointed by shots randomly missed for no apparent reason. Some of these issues might be mitigated with the use of Sigma's USB dock, but even those who own it and know how to use it have found that it does not "exorcise" all of these gremlins. Just know that this is really the only serious shortcoming with this lens, and if you are using this lens professionally (and I think you can), just shoot a few extra frames during critical moments.  Another option is to try a rental of the lens first and decide for yourself if the AF is consistent enough for your purposes.  I recommend LensRentals in Canada.  I certainly felt far more reassured by the end of my month-long test period.  Shooting it stopped down of course minimizes the obvious nature of slightly missed focus, and I never had any issues when shooting the lens stopped down.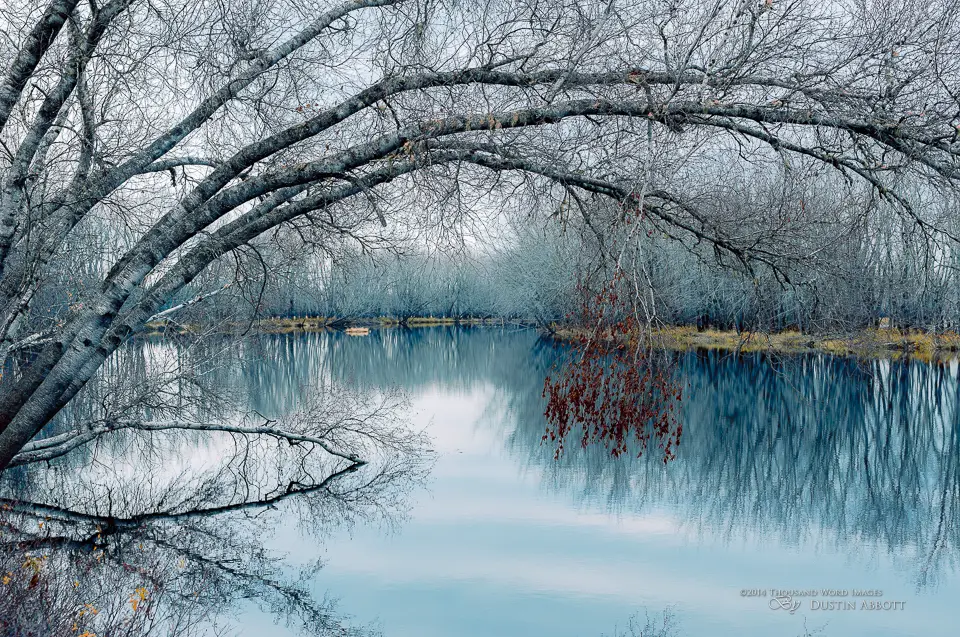 Conclusions
All in all, Sigma has made a major breakthrough in creating a large aperture prime with world class optics that is in a price range that most professional and many amateur photographers can afford. While the stated "target" is the Zeiss Otus, there will actually be fairly few photographers that are cross-shopping these two lenses. The Otus is still the optical king and enjoys a certain cache that Sigma can't touch. But the Sigma is a far more practical lens for most photographers, as most photographers need autofocus for their work. The inconsistency in the AF performance is a concern, but the truth of the matter is that there are a variety of focus concerns with other 50mm lenses, too. The AF in the 50mm ART is snappy and (most of the time) accurate. I have already used the lens in professional settings and have been mostly pleased with the results.  I wouldn't hesitate to use it professionally in the future. This is an excellent lens that sets a new benchmark for autofocusing 50mm lenses.
It's greatest weaknesses beside the occasional AF inconsistency are price and size. It is not that the price is out of line; it is just that 50mm f/1.4 lenses have historically been much cheaper. It is expensive (and large) enough to give some photographers pause and make them cross-shop a 24-70mm f/2.8 zoom instead. It is certainly NOT a lens that one throws into a jacket pocket and brings along. I mused on multiple occasions during the review process that I wish that Canon would make a 50mm lens along the lines of the newer 35mm f/2 IS lens. Reasonably compact, sharp, and with highly accurate focus. Perhaps even IS. I would be willing to accept a slightly narrower aperture (f/1.8 or even f/2) in the tradeoff so long as it could be shot wide open with excellent sharpness. At the moment, however, no such lens exists.  Perhaps the best alternative is the Zeiss Makro-Planar 50mm f/2 lens, which adds 1:2 macro performance but with a narrower maximum aperture and no autofocus (expect my review of this lens next month). If I were to buy a 50mm wide aperture lens right now, though, it would be this Sigma 50mm f/1.4 ART lens. It is beautifully designed, classy, and takes great pictures. I know of no higher a compliment to give.
Pros:
Beautifully designed lens with great build quality
Exceptional optics
Better than average minimum focus distance
Excellent contrast, even wide open
Good bokeh without any overly distracting tendencies
Autofocus is fast and quiet
Great lens hood and nice case included
Lens completely usable wide open (unlike most 50mm primes)
Cons:
Lens is very large and heavy for a 50mm prime
Autofocus can be inconsistent
Price is considerably higher than Sigma's previous 50mm
Lens will exhibit some ghosting when bright light is in the frame
Image Gallery: for more images and a few full size samples, click here
End Notes: I have reviewed a retail copy of the lens provided to me for review by B&H Photo. The majority of the photos in this review have received only minimal processing and are representative of what this lens can produce. Purchasing your gear from B&H through these links helps fund this website and keeps the reviews coming. Thanks!
You might also like:
Canon EF 35mm f/2 IS Review
Samyang/Rokinon 24mm f/3.5 Tilt-Shift Review
Tamron SP 24-70mm f/2.8 Di VC USD Review
Gear Used:
Canon EOS 6D DSLR Camera (Body Only)
Sigma 50mm f/1.4 DG HSM Art Lens for Canon EF
Adobe Photoshop Lightroom 5 Software for Mac and Windows (Boxed Version)
Adobe Photoshop Creative Cloud 1-Year Subscription
Alien Skin Exposure 7 Use code "dustinabbott" to get 10% off everything.
Purchasing your gear through B&H and these links helps fund this website and keeps the articles coming. Thank you for your support.

Great News! I can now offer a 5% discount on all purchases at Amplis Foto, Canada's Leading Photographic Supplier. Please enter discount code: AMPLIS52014 in your cart. It is good for everything in your cart, and is stackable with other coupons, too! It will take 5% off your entire order! Proceeds go towards keeping this site going and providing you with new reviews!
DISCLAIMER: This article and description contains affiliate links, which means that if you click on one of the product links, I'll receive a small commission. As an Amazon Associate I earn from qualifying purchases.