Tamron 18-200mm Di III VC Review
Dustin Abbott
October 8th, 2014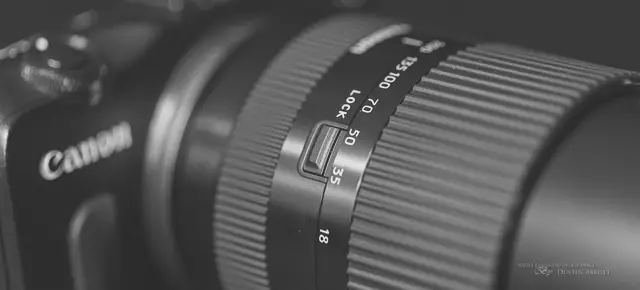 "I wanna have it all…" Can Tamron deliver on the promise of having wide angle and telephoto in one reasonably small package?
Many amateur photographers want the image quality that DSLRs promise without the stunning expense and heavy weight of a full range of photography gear.  Some people love gear, others just want to get good quality pictures.  The mirrorless interchangeable lens camera bodies of the last decade have appealed to a lot of shooters because of the interesting mix of good image quality combined with much lighter, much smaller camera bodies and lenses.
The Tamron 18-200mm f/3.5-6.3 Di III VC Lens takes it a step further, offering a still compact all-in-one option for mirrorless bodies that covers from wide angle (18mm) to telephoto (200mm).  If you want one lens that you can take everywhere and cover most every focal length, then look no further.
This lens is important to EOS M owners in particular. The lens is also offered in a Sony E-Mount, but NEX shooters already have a Sony branded lens with an identical focal length. EOS M owners have had very few choices in the lens department, and for some reason that I have yet to fathom, half of the lenses that Canon has released for the mount (2 of 4, mind you) have not been released to the US market despite it being perhaps the largest in the world. Tamron has not been so short-sighted, however, and for EOS M owners in the United States this represents the only telephoto option offered in the US. The Tamron 18-200mm f/3.5-6.3 Di III VC Lens lens offers a very ambitious focal length (11.1x zoom ratio), which goes as wide as the kit lens (18mm), but zooms to an impressive 200mm (as long as the new 55-200mm EF-M telephoto that Canon DIDN'T release in the US – click the link to import from Henry's in Canada). A quick look here shows how incredibly useful that degree of zoom range is.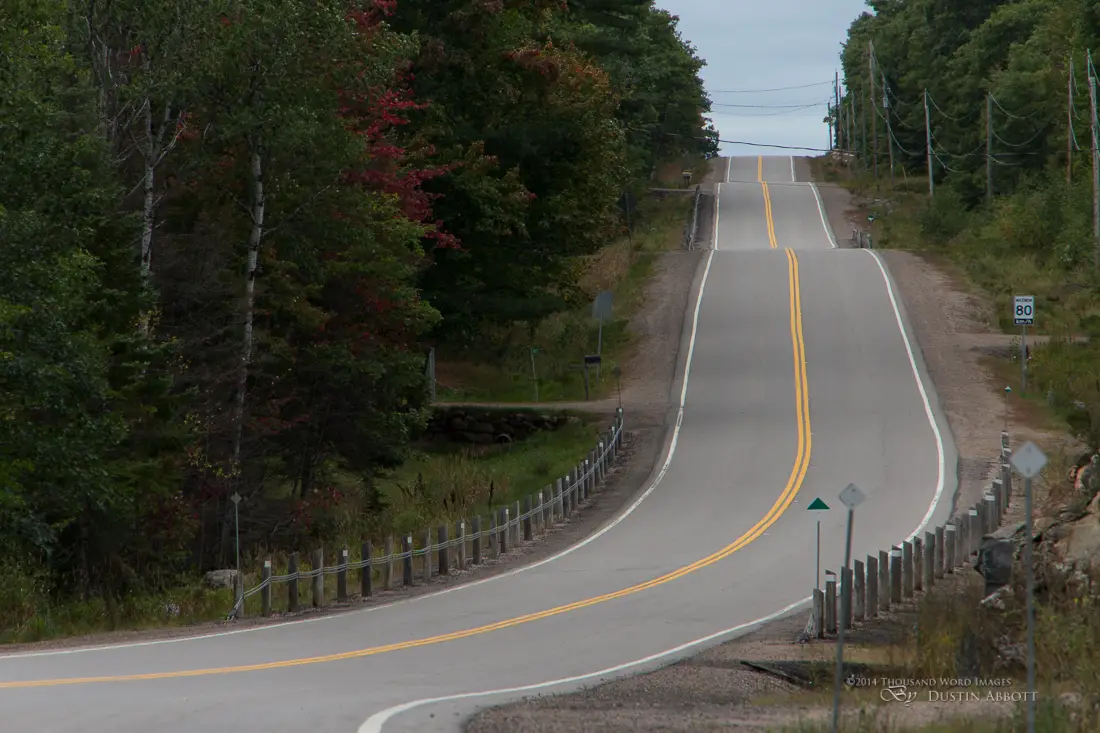 This lens offers it all on paper, going from a 76 degree angle of view (28mm full frame equivalent) to a narrow 8 degree (310mm full frame). It also incorporates Tamron's exceptional Vibration Compensation (VC) system to reduce camera shake and a fast, quiet stepping AF motor. All of this in a reasonably compact, attractive body and a native EF-M mount. Sounds pretty good.
But does Tamron deliver?
Let's work from the outside in. Build quality is, as all lenses I have tested for the EOS M system, very good. The finish is nice, although I prefer the tightly flocked pattern on the "smooth" portions of the barrel on the Canon EF-M lenses to the smoother almost piano black sections on the Tamron. On the plus side, however, is that there are near microscopic grooves on those sections that provide some grip. The zoom and focus rings are nice, and the longer length of the lens allows these to be a little more functional (and more like "normal" lenses) than the more diminutive options. Like other EF-M mount lenses, there are no switches on the exterior, nor is there a focus window. There is a zoom lock switch (locking only at the 18mm position), but zoom creep is only likely if you carry the lens in such a way that something is rubbing on the zoom ring. Tamron is kind enough to include a petal shaped hood that helps reduce stray light. The filter size is a somewhat unusual 62mm. The only other lens that I have ever used that shares that size is Tamron's own 70-300mm VC lens.
The overall size is on the outer limits of what I would consider reasonable for the EOS-M Mirrorless body. It feels a little front heavy with the lens mounted, and the weight at 16.2oz (460g) is significantly heavier than even the new 55-200mm EF-M telephoto (9.17oz/260g). It's length is 3.8 inches retracted (96.7mm), but that length nearly doubles (3.1 more inches/78.7mm) when the lens is fully zoomed out. The zoom extension is a double barrel design. The balance only changes slightly with the lens extended as the front element is not particularly heavy.
There are 17 elements in 13 groups, including two (Low Dispersion) elements, three Molded-Glass Aspherical elements, one XR (high refractive index) element, and one Hybrid Aspherical element. These helps reduce distortion and chromatic aberrations. The aperture has seven blades.
Like the Tamron 16-300mm VC, the 18-200 VC says, "Made in China" on the body and "Made in the Philippines" on the lens hood. The Tamron 28-300mm VC is the lone exception of the new all-in-ones from Tamron, with both the hood and the lens itself manufactured in Japan. The 18-200 VC is the cheapest of the three lenses, with its current price point at $499, while the 16-300 VC comes in at $639 and the 28-300 VC at $849. Oddly enough the Sony E-Mount version of the lens comes in at a significant price premium; it is $739. The reasons for this are beyond me.
Once again Tamron's VC does not disappoint.  The application of VC was quiet (near silent), activated quickly, and did a great job of stabilizing the image both on the LCD screen and at capture.
I tested two different copies of this lens, as I had an issue with the first one where at times some communication error would prevent the shutter from being released despite focus being locked. The second copy had no such issue, and my issues with the first could have been the result of some shipping trauma. My second copy also seemed to have a slightly smoother zoom action; the zoom resistance was a little on the stiff side on the first copy (perhaps further evidence of some shipping issues).
Focus Fun
AF seems as snappy as my other EF-M mount lens; the stepping focus motor (similar to Canon's STM motors) is both quiet and quick. I was surprised at how quickly the lens would snap on to focus when I first began to use it. It would be interesting to test the performance of the lens on either future versions of the EOS M with more competent AF or another mirrorless body with a better AF system. The AF mostly seems very accurate in my use, with images nicely focused, although all is not rosy on this front. I don't know if it is the lens itself or the limitations of the M's AF (I suspect the latter), but it is not uncommon for the AF to lock focus beyond your subject (background) if the subject is closer (10 feet or less). It often requires increasingly magnification and trying again, or worse, trying to manually focus.
I hate focus by wire (the default manual focus reality for all "stepping motor" lenses)! There is no distance scale, and no hard stops. Instead it is turn, turn, turn, and hope you are turning in the right direction…but without any true feedback. Focus moves inch by inch in the direction you want. The focus ring feels great; it is nicely damped and very smooth…it just doesn't seem to do much, and the focus throw must be pretty huge. It takes many full revolutions of the focus ring to go from close to telephoto focus and vice versa. This is notably different from, say, doing the same on the EF-M 18-55mm lens.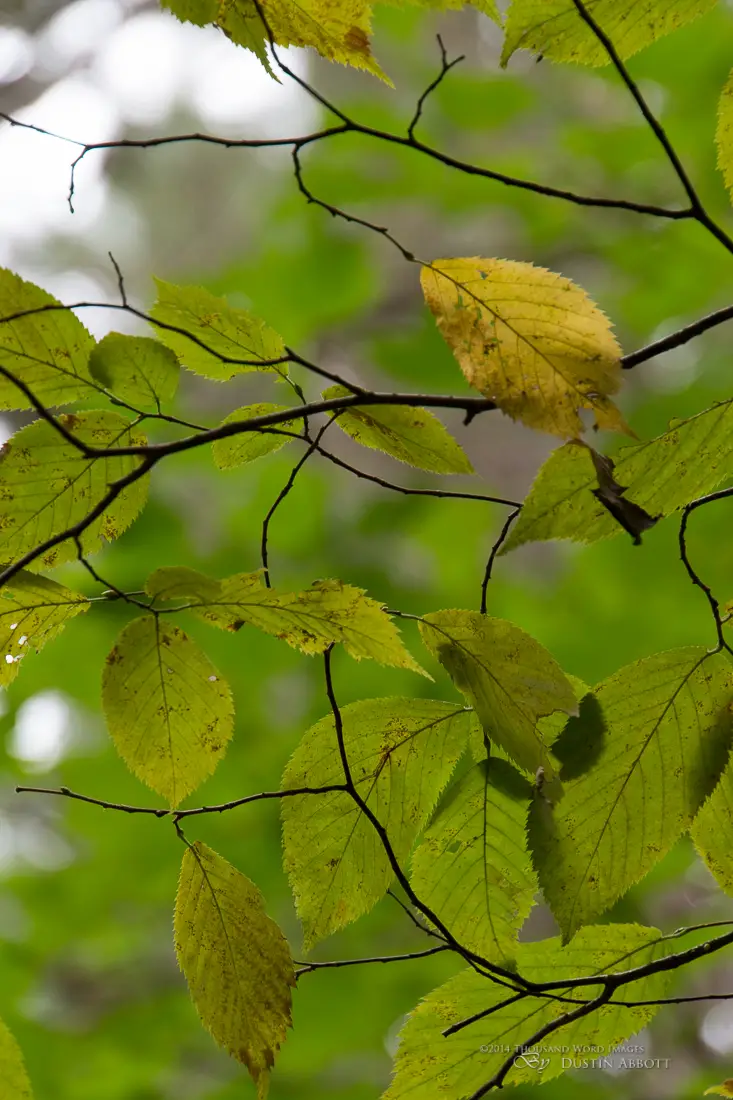 There is one other negative here, but this one is really more of a knock against the EOS M than the lens. You can forget trying to track with a long focal length on the M. I tried to find and then focus on some chickadees along the trail and eventually just gave up without ever getting one frame after a minute or two of hunting. The AF system is simply not sophisticated enough to lock onto an isolated subject in a complex scene. I would be interested in hearing feedback from those of you using this in a Sony E-Mount. I find using an LCD screen for telephoto focus (at least in the application I mentioned) to be a nightmare. I really, really miss a true viewfinder with a telephoto view.  Like most other mirrorless owners I have learned to accept the limitations of the AF system and learn how to maximize it – so I can still get shots like the one above in a fairly complex scene. The positive note here is that Tamron's VC (as per usual) does an exceptional job of stabilizing the "viewfinder" and thus makes the experience a little easier. Using the telephoto end when you have a high contrast subject to lock onto is much easier…and when you aren't isolating a subject it isn't an issue at all.
The stepping motor is not as smooth as the STM motor in AF Servo mode (either in stills or video). It takes a bit longer to transition focus and sometimes seems to literally do it in steps rather than smoothly. This is obviously most apparent when making significant focus changes.  I would not recommend this lens for someone who wants to do a lot of video work.
So overall the AF is a bit of mixed bag. In most normal situations it does a very good job, but there are still some shortcomings that become apparent in extreme situations.
Image Quality – a Pleasant Surprise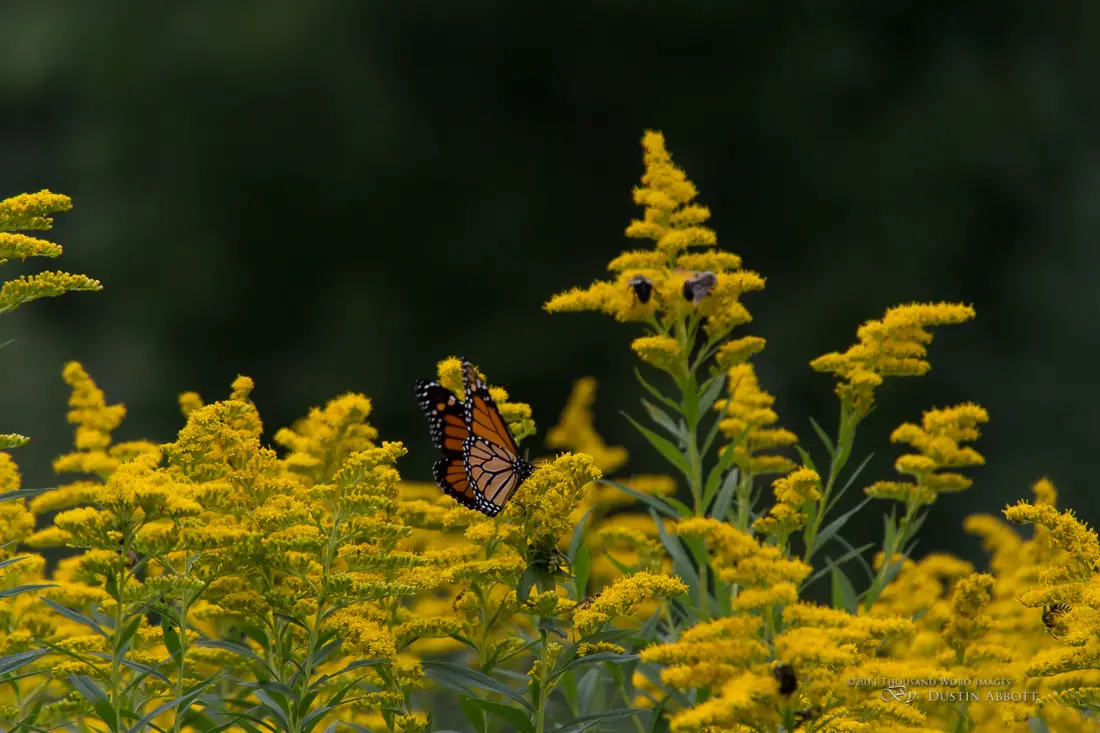 The image quality is easier to report on, because it is surprisingly good. This is the last of the three new Tamron all-in-one lenses that I have reviewed. I have tested the 28-300 VC on full frame bodies, the 16-300 VC on a crop sensor camera, and finally this lens on a mirrorless system. I have come away impressed. I feel like the 16-300 VC has the most compromised optics of the three (it is also the most ambitious in zoom range), and I would say that the 28-300 VC and this 18-200 VC have highly similar image quality. The 28-300 VC benefits from the more sophisticated sensors on full frame cameras, but I would guess that most everyone interested in an all-in-one lens will be very pleased with the image quality they get out of the 18-200 VC.
Superzoom lenses have more optical compromises than lenses able to focus on either one focal length or a smaller range. This lens has zoom factor of over 11x, but still manages to produce very stellar image quality throughout the range. I've gotten a number of great looking images while using the lens, and I'm impressed when I consider how this lens goes from fairly wide to telephoto focal lengths. 100% magnification shows that the lens doesn't have the micro-contrast of higher end lenses, but produces nicely detailed images with surprisingly good color. Sharpness is good throughout most of the frame barring the far corners. Image quality is excellent on the wider end and slowly tapers off towards the long end of the zoom range. I wouldn't use the lens commercially, but the image quality is good enough that I wouldn't think twice about going out with this lens as my only choice. Others have found that they just don't end up using the other lenses they bring along because this lens is so convenient.
As has been par for the course with each of these lenses, there is some loss of contrast and more CA on the extreme long end of the focal range, although it is not as pronounced as it was on the 16-300 VC. The lens will focus down to 19.7 inches (.5m), and will provide very decent magnification (1:3.7 or .27x). This is good enough for nice close shots of flowers and will be enough "macro" performance for many users. This is a very useful addition and adds to the "all-in-one" nature of the lens, particularly when one considers that there is no dedicated macro lens for the EOS M system (thankfully we EOS M users can use EF mount lenses through the adapter).  At 200mm and near minimum focus backgrounds will be completely diffused for a very pleasant result.  Fine detail also holds up nicely near minimum focus.
I have found that my affection for this lens has grown during the time of the review. I chronicle the activities and events of the religious organization that I serve with, and I find the focal length/sharpness combination surprisingly effective even in a large board room. It is compact and unobtrusive, and the amount of detail the lens captures is far more than sufficient for reportage use. I went from that application to shooting a landscape/fine art shot that made it to the front page of 500px (see below). The image quality is quite impressive when you consider the extremely large focal range.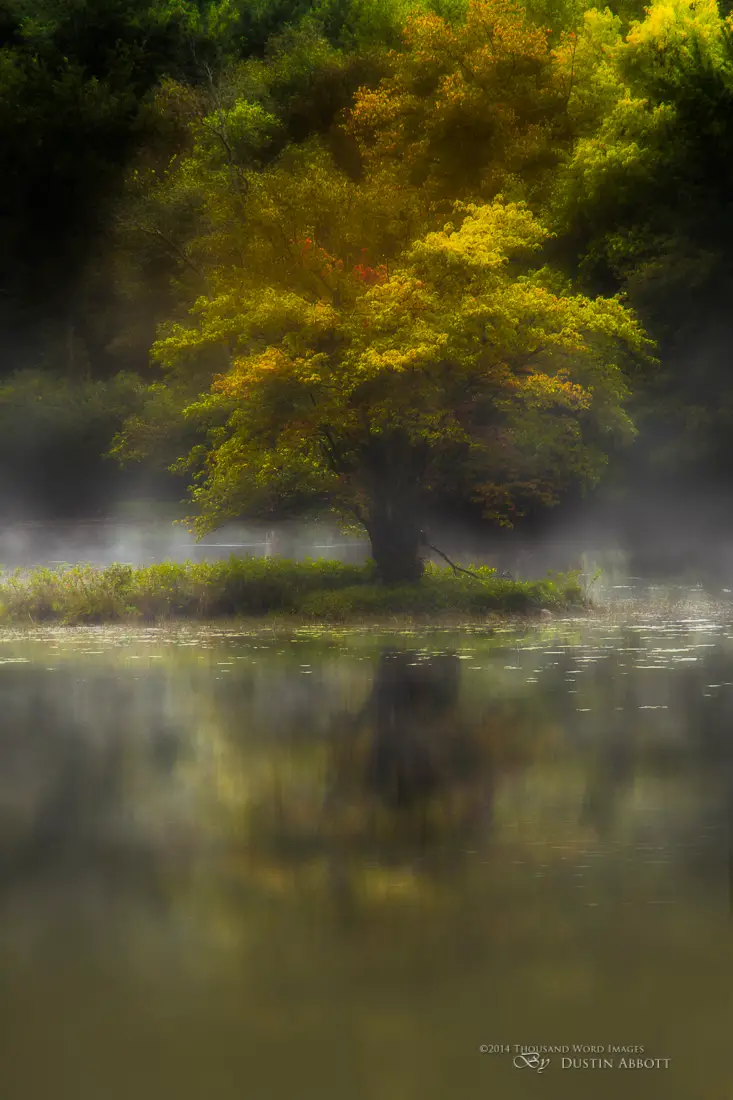 I was surprised to find that when I opened the menu on the EOS M that there was correction information for both chromatic aberrations and peripheral illumination. I've not known Canon to frequently support third party lenses in this way, but I guess when you made so few lenses yourself for the system…hint, hint, wink, wink. There is also profile information already present in Adobe Lightroom 5 and the newer versions of ACR (Adobe Camera Raw). These profiles will further help deal with both chromatic aberrations (which are present in certain high contrast situations), vignetting, and also lend a hand with distortion…
And there is distortion. The brick wall test tells the story. The wide end of the lens has a fairly significant amount of barrel distortion. Unlike the other two superzooms, however, I can detect some "mustache" distortion pattern, and so I wasn't overly surprised to see that I could still detect a bit of distortion after the standard profile in Lightroom was applied. It fixes the distortion well enough that you won't be noticing it in 98% of your work, but I wouldn't recommend this lens for architectural work (not that many of you were planning on that!)
This lens is not a "bokeh monster". These examples show that the out of focus area is not harsh or strange, but neither is it going to really excite anyone. In certain situations it can be quite pleasing. Obviously if one is reasonably close to their subject and using the longer end of the focal length it will strongly defuse the background, but between the relatively slow aperture and the crop sensors that the lens is designed for, don't expect particularly strong subject isolation.  Still, as many of these samples show, the lens is no slouch in the bokeh department, either.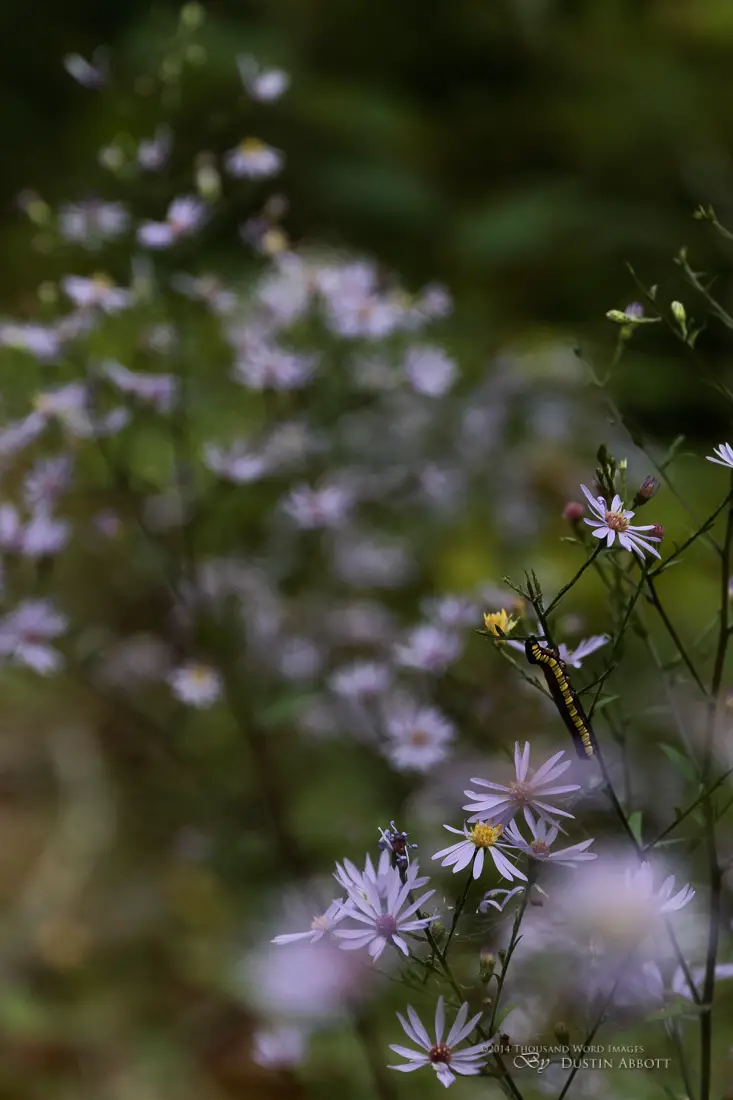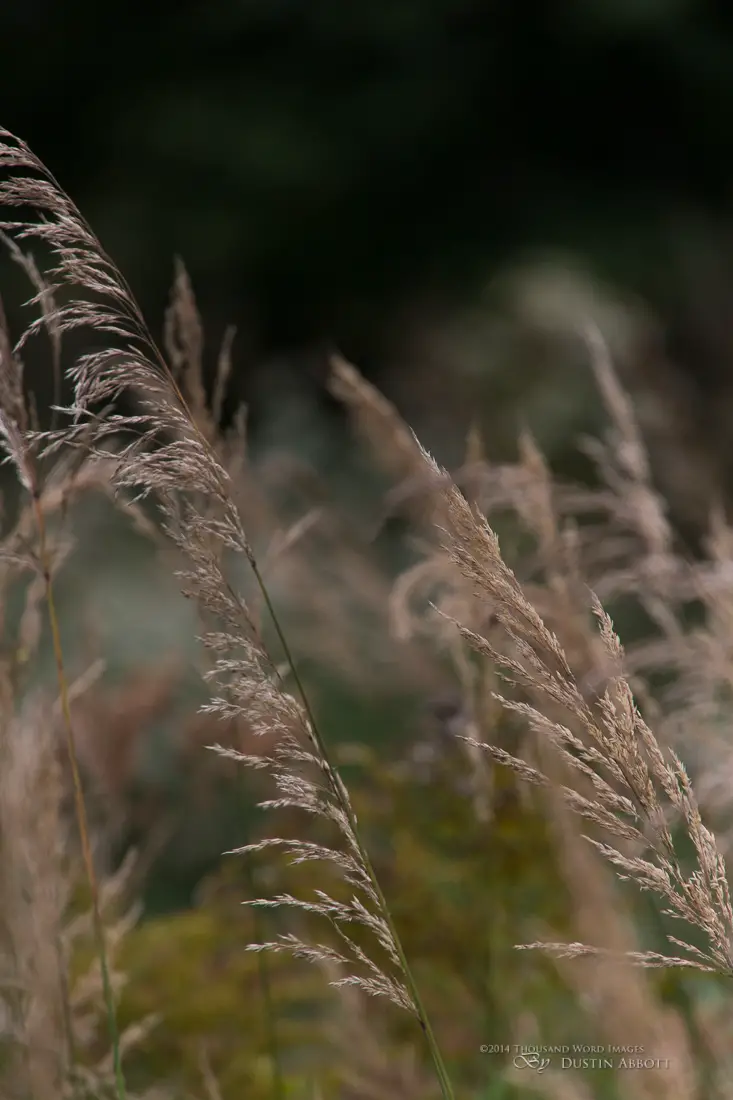 I find the out of focus areas in my photos to be handled quite well, without the "nervous" quality that often affects optically inferior lenses.  And as other samples either in the review text or the image gallery bear out, this lens can really blow out backgrounds if you are close to your subject and shooting on the telephoto end.  Tamron has nothing to be ashamed of here, and I would go so far as to call this lens a success in the bokeh department.
But do recognize that this is not a "fast" lens when it comes to aperture.  It does start at f/3.5, but that doesn't last any time at all. By the time you hit 50mm or so, you will be rapidly approaching f/5.6 and f/6.3 will hit by 100mm.  The excellent VC helps, but this is a lens that would prefer a lot of good light to operate with, so don't count on it being a huge asset in a dark room.
But I cannot conclude this review without noting how incredibly useful I found this lens.  The combination of (reasonably) compact size, huge focal range, and stellar image quality made this lens seem indispensable.  The amount of subjects that fall within the range of what you can shoot with this lens is nearly infinite (just don't plan on it being your main wildlife lens!)  If you own a Sony NEX or a Canon EOS M/M2, this is certainly a lens worth considering.  It would make a fabulous travel companion and is a legitimate option for someone who isn't interested in having to change lenses…ever.  It is definitely on the large side, but the image results say that this is because Tamron focused on making a compact lens with quality optics rather than making a tiny lens with inferior optics.  The lens wouldn't be nearly as valuable to me if the image quality wasn't on this level.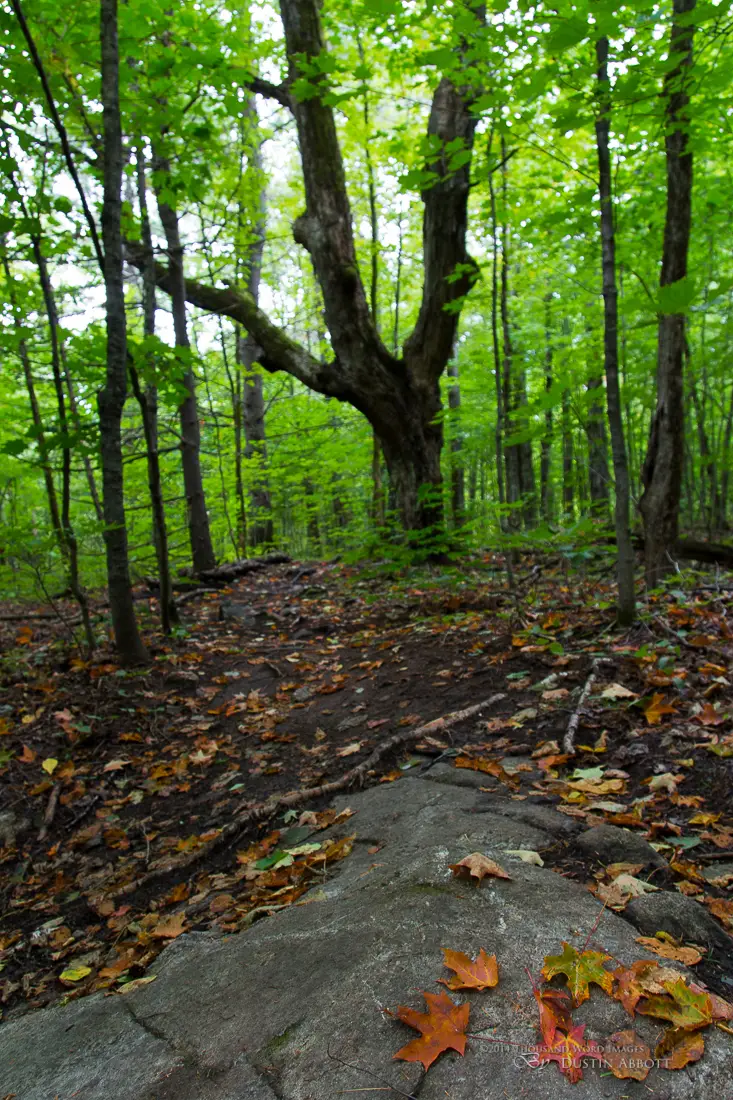 In conclusion, lenses like this one (and the excellent Rokinon 12mm f/2.0 lens I am also reviewing) make the EOS M system seem more viable (and exciting). This lens, pared with the compact nature of the EOS M body, makes for a truly portable solution that can and will meet the majority of many shooter's need. This is not a "sexy" lens, per se, but it is extraordinarily useful and will probably get far more use than many more exotic lenses for a lot of users. This is a very competent addition to the brief roster of lenses for the EOS M (and Sony E-Mount) systems. Tamron has done a stellar job of producing a general purpose lens with far more strengths and weaknesses at a reasonable price.
Pros:
• Excellent 11x+ zoom range that genuinely covers from wide to telephoto focal length.
• Another excellent execution of Tamron's Vibration Compensation system.
• Good build quality.
• Snappy AF in the majority of situations.
• Very good image quality including quite good bokeh
• Reasonable price point
• Excellent maximum magnification
Cons:
• AF can hunt in low contrast situations
• AF performance is not as good as EF-M mount lenses in Servo mode
• Lens is at the upper limit of of size and weight that can still balance appropriately on the EOS M body.
• Fairly strong barrel distortion on the wide end.
• Some chromatic aberrations, particularly on the long end.
To view more samples, including some full size images, check out the Lens Gallery:
Gear Used:
EOS-M Mirrorless Digital Camera
Tamron 18-200mm f/3.5-6.3 Di III VC Lens
Adobe Lightroom 5
Purchasing your gear through B&H and these links helps fund this website and keeps the articles coming. Thank you for your support.

Great News! I can now offer a 5% discount on all purchases at Amplis Foto, Canada's Leading Photographic Supplier. Please enter discount code: AMPLIS52014 in your cart. It is good for everything in your cart, and is stackable with other coupons, too! It will take 5% off your entire order!  Click here to purchase this lens through Amplis. Proceeds go towards keeping this site going and providing you with new reviews!
[contact-form][contact-field label='Name' type='name' required='1'/][contact-field label='Email' type='email' required='1'/][contact-field label='Website' type='url'/][contact-field label='Comment' type='textarea' required='1'/][/contact-form]
DISCLAIMER: This article and description contains affiliate links, which means that if you click on one of the product links, I'll receive a small commission. As an Amazon Associate I earn from qualifying purchases.