Laowa 10-18mm F4.5-5.6 UWZ Review
Dustin Abbott
January 21st, 2019
Check me out on:  My Patreon  | Sign Up for My Newsletter |  Instagram | Facebook | Twitter | Flickr | 500px |  Google+ |
Never let it be said that Chinese lens maker Venus Optics is afraid to take a risk with its Laowa lenses. From the very beginning of their existence, they have pushed the boundaries with what is possible in lens design while also making lenses that no one else is making. They've rolled the dice again with the Laowa 10-18mm F4.5-5.6 super wide for Sony FE (full-frame E-mount). That's right – this isn't a lens for APS-C, but rather for full frame. It can go as wide as an insane 130 degrees, but it isn't a fisheye.  This is a rectilinear lens that provides a traditional "rectangular" look at the world. This is also the first Laowa zoom lens that I have used, and it goes from the insanely wide 10mm to the simply very wide 18mm angle of view. Many wide angle zoom lenses begin at 16mm, but that's near the end of the focal range!  This is most certainly not a lens for everyone, but it is also capable of producing incredibly unique images in an extremely small package.
Prefer to watch your reviews?  Check out my image quality breakdown and final verdict in this video:
Laowa 10-18mm Build and Design
Every lens is a series of design tradeoffs, and Laowa has elected to design the 10-18mm "C-Dreamer" to be incredibly small and compact. It dwarfed by the Sony 12-24mm F4 G Master lens, though that lens doesn't go nearly as wide (the Laowa goes a full 8 degrees wider!). The Laowa is only 90.9mm long (3.58") and is quite narrow at 70mm (2.76"). Despite its compact nature, however, it has some heft, since it is made from premium metals. It weighs in at 496g.
The Laowa 10-18mm has two interesting features worth noting. One is that the manual aperture ring can either operate with traditional aperture clicks, or, by switching the "Declick" slider, it can become a clickless aperture, which is great for video aperture racking.
The second cool design element solves a basic problem with such an extremely wide lens – filtering. It is hard to use any kind of traditional filter solution with a lens this wide because so much is in the frame. You have to put a huge filter system on the front to eliminate mechanical vignetting. The 10-18mm solves this problem by utilizing a rear, screw-in 37mm filter that is actually part of the optical formula (so you do have to keep a filter on there!) What's great, however, is that you can swap out that filter for an ND filter, for example, and get some killer long exposure shots.
We've noted the manual aperture ring, and the lens is also manual focus only. This isn't as big a deal as you might think, however, as the depth of field is massive with such a wide angle lens. It's very easy to have everything in focus and not have to think about focus at all unless you want to move close…and this lens can get very close! It can focus down to only 15 centimeters (from the camera's sensor), and thus allows for a very strong 0.25x magnification figure. This allows one to get some truly unique images.
Another key ingredient in the design is that Venus Optics spent a lot of time developing the aperture iris blades to produce really fantastic-looking sunstars. The aperture diaphragm has only 5 blades, but that actually produces incredibly beautiful 10 point sunstars. These look great with the actual sun, yes, but also with any bright points of light, like these images of a Christmas tree. They look fabulous in city scenes, too – kind of like an old-school "star" filter.
The lens does not have weather sealing, but the front element does have a special coating to help make it moisture and fingerprint resistant.
Laowa has always had an impressively robust build quality with premium (and heavy) all-metal construction.  This lens feels like it can take a bit of a beating and keep producing. 
The pre-retail copy that I tested had a serious issue with the lens cap; the metal lens cap that fits over the built-in lens hood falls off easily.  It seems to rely on friction or suction to stay attached, but as there was little of both, it immediately fell off when I pointed the lens down.  If the issue persists with retail copies, use some foam tape inside the cap to help provide some grip.
Laowa 10-18mm F4.5-5.6 Image Gallery
As I noted previously, Laowa chose to focus on making this lens compact and easy to bring along, which means that there are a few compromises elsewhere. This lens isn't as sharp at a pixel level as other Laowa lenses like the 12mm F2.8 or 15mm F2 Zero D lenses that I've reviewed. I can see good sharpness when stopped down in the center two-thirds of the image, but the extreme edges are a little softer.
Interestingly, the lens is actually sharper on the wider end of the focal length.  This surprised me, as the 10mm end represents (by far) the harder focal length to engineer.  It's clear that the lens is engineered with the priority of the 10-15mm range, as the 16-18mm is the weaker portion of the frame.  Here's a look at 10mm (wide open, F4.5) along with crops from across the frame.
The lens will sharpen up across the most of the frame when stopped down, but the corners are never exceptionally good.  The lens is noticeably softer at the long end, however, with 18mm never really being exceptionally sharp.
It is worth noting that this is a variable aperture lens, which is made slightly more difficult by the fact that the lack of electronics means that you don't actually know when the aperture is changing (I had to do the math based on exposure values).  By 18mm, however, your maximum aperture is F5.6; between 10mm and 18mm the lens loses roughly 2/3rds of a stop of light due to the aperture closing.  It's not fast at any point, obviously, but that isn't at all unusual for such a wide angle lens.  The variable aperture is what allows the lens to remain so compact.
At 10mm the main issue is a strong, persistent vignette that remains only mildly improved even at smaller apertures like F8 or F11 (the fact that I'm primarily shooting snowy scenes really overemphasizes this). The snowy conditions also reveal another Laowa fault; in bright areas (like the snow) the vignetted area looks a bit blue-green and is unlike that of other lenses.  Because the Laowa 10-18mm has no electronic contacts (this needs to be the next level of engineering for Laowa), there is no profile automatically attached to images either in camera or in software.  You will need to manually apply a profile or manually correct for the vignette.  You can see the comparison below:  the first image is at F4.5; the second is F11, and the vignette is only mildly improved.
The fact that at 10mm vignette is so heavy and the corners are never quite sharp makes me think that while this lens does cover the full frame image circle, it barely covers it.  It reminds me of when I put the Sigma 50-100mm F1.8 ART on a full frame camera and shot it at about 80mm or so for a video episode.
The vignette significantly lessons as you move through the focal range.  In some situations, however, I will note that the heavy vignette does add a certain amount of drama to an image.  I shot the same image at 10mm and 18mm and definitely find the 10mm image to be the more dramatic and appealing of the two.  
While the Laowa 10-18mm does produce an amazing sunstar, it also suffers from some flare issues, mostly in the form of a highly defined ghosting artifact.  It is easier to compose with it out of frame at 16-18mm range than at 10mm where so much is in focus.  At 10mm pretty much everything is in the frame…and pretty much everything is in focus.  You have to be careful to keep your feet out of the frame at 10mm on a full frame camera!
The extreme nature of the focal range means that you have to be very careful when composing.  This is not really a traditional landscape lens.  Very, very few landscape scenes "work" with a 10mm lens for the simple reason that very wide focal lengths create the illusion of space. 
While a telephoto pulls distant objects closer, a wide angle lens pushes them away.  Many landscape shots with a focal length like this will look very empty and boring.  The key to using a lens like this is to compose in such a way to exaggerate a foreground object, for example.  
A great application of this lens is for travel and shooting interior spaces.  In many cases you cannot back up any further, but with a 10mm focal length, you will rarely need to.  Just note that the extreme focal length tends to exaggerate anything near the edges.  It can produce some very, ahem, unique looks at the world…like in this photo of the vintage dump truck.  
This is a unique lens for me to review, as while it fails in a lot of the basic metrics that I test for, it is also produces extremely unique images that are often appealing for that reason.  This is a lens more for those that care for the feel of images than for their technical perfection.  You can see a few more in the Image Gallery here.
Final Verdict
I view this lens as being for two particular different kinds of photographers. The first is travel photographers who would like to have a dramatic perspective (and few lenses provide a more dramatic perspective than this one) but don't want their wide-angle lens to dominate their bag. The compact nature of the Laowa 10-18mm makes it very easy to bring along as a supplementary focal length, and it will provide some truly unique images. In tight interior spaces (where you can't back up), the incredibly wide focal length will allow you to capture spaces that few other lenses can.
The second photographer that would benefit from this lens is someone who values being able to capture unique, creative images that the average photography cannot. Many photographers have no focal length wider than 24mm in their kit, and the kinds of images you can get with the Laowa 10-18mm are radically different than what one can get at 24mm. It does take some skill to properly compose with very wide-angle lenses (and this is the widest I've ever handled), so you have to think in a different way. But if you value the global look of images more than technical perfection at a pixel level, you can get some truly unique, truly "wow" images with this lens.
At $849 USD, however, this isn't a cheap little lens that you might buy on a whim.  It doesn't optically excel at anything but being wide, so it certainly isn't going to be a top choice for a lot of shooters.  I do think there is a market for this lens, however, but you need to make sure that you fit the profile of those who will benefit from this lens.
The Laowa 10-18mm F4.5-5.6 C-Dreamer isn't for everyone, but if you are someone who is always looking for a wider perspective, this may be the perfect lens for you. It's easy to bring along, and the uniquely dramatic perspective it provides will allow you to create images like few other optical instruments can make.
Gear Used:
Purchase the Laowa 10-18mm F4.5-5.6 @ B&H Photo | Amplis Foto  (use code AMPLIS52018DA for 5% off) | Amazon | Amazon Canada | Amazon UK | Amazon Germany | Ebay 
Sony a7R III Camera: B&H Photo | Amazon | Amazon.ca | Amazon UK  | Ebay
Peak Design Slide Lite:  Peak Design Store | B&H Photo | Amazon | Amazon Canada | Amazon UK
BenQ SW271 4K Photo Editing Monitor – B&H Photo  | Amazon | Amazon.ca | Amazon UK
Adobe Photoshop Creative Cloud 1-Year Subscription
Alien Skin Exposure X4 (Use Code "dustinabbott" to get 10% anything and everything)
Visit Dustin's Amazon Storefront and see his favorite gear


Purchasing your gear through B&H and these links helps fund this website and keeps the articles coming. You can also make a donation here if you would like.  Visit my Amazon page for some of my gear of choice! Thank you for your support.


Great News! I can now offer a 5% discount on all purchases at Amplis Foto, Canada's Leading Photographic Supplier. Please enter discount code: AMPLIS52018DA in your cart. It is good for everything in your cart, and is stackable with other coupons, too! It will take 5% off your entire order! Proceeds go towards keeping this site going and providing you with new reviews!
Check me out on:
My Patreon:  | Google+: | Facebook: | Twitter: | Flickr: | 500px: | Sign Up for My Newsletter :



Use Code "DUSTINHDR" to get $10 off ($15 CDN) Luminar and/or AuroraHDR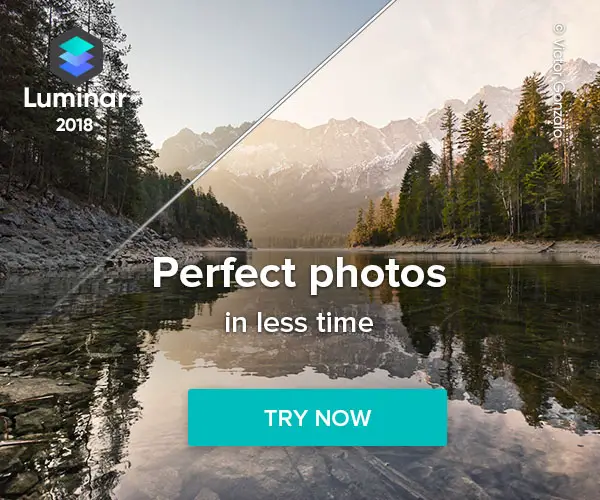 Keywords:  Laowa 10-18, Laowa 10-18mm, Venus Optics, Laowa, 10-18, 10-18mm, Ultra-Wide Zoom, Sony FE, Dustin Abbott, Laowa 10-18 Review, Laowa 10-18mm Review, F4.5-5.6, C-Dreamer, Architecture, Landscape, Video Test, Sample Images, Distortion, Resolution, Sony a7R3, Sony a7RIII, Sony a7III, Sony a73, Venus Options 10-18
DISCLAIMER: This article and description contains affiliate links, which means that if you click on one of the product links, I'll receive a small commission. As an Amazon Associate I earn from qualifying purchases.