Tamron SP 35mm F1.4 USD (F045) Review
Dustin Abbott
September 20th, 2019
There are few lenses more important to any brand's lineup than a 35mm lens.  It will be heavily used by portrait photographers, wedding and event photographers, photojournalists, street, and general purpose.  It's a very versatile focal length, and, unlike most 50mm or 85mm lenses, it's not uncommon for a 35mm lens to sport the ability to focus down closely and provide good magnification of subjects, which further extends the usefulness.  Tamron has pulled out the stops for its 40th anniversary of their SP brand (Super Performance).  The Tamron SP 35mm F1.4 Di USD (Internally coded F045, which is how we'll refer to the lens from here forward for brevity) is (according to them), the finest optical instrument that they have made.  It certainly is a beautifully made, beautifully performing lens, and it is extremely well priced compared to its performance. 
It is made for Canon EF and Nikon F DSLR mounts (much to the chagrin of those hoping it was designed for mirrorless cameras), though it will likely work well on Canon and Nikon mirrorless cameras via their respective lens adapters.  But don't expect this exact lens in a mirrorless mount like the Canon RF, Nikon Z, or Sony FE, as the lens is designed for the unique backfocus, flange distance, and autofocus methods of DSLRs, not mirrorless.  That being said, I'm sure a 35mm lens from Tamron for these platforms is inevitable, and I expect to see one on Sony FE (at the least) within the next year.  I'm doing these tests and comparisons on the Canon 5D Mark IV and also used it on a Sony a7RIII (via Sigma MC-11 mount converter) and will detail my experiences there as well.
The F045 was released to the market at a price point of $899 USD, which means that it is near half the price of the Canon EF 35mm F1.4L II (which I will compare to frequently in this review since I own that lens) and the Nikon AF-S 35mm F1.4G lens.  This also allows the F045 to directly compete with the Sigma 35mm F1.4 ART despite the Tamron having a superior build, optical performance, and autofocus performance.  Put simply, the Tamron SP 35mm F1.4 is poised to be a very good selling lens for the brand…if it can deliver the goods.  Let's find out if it does together!
Prefer to watch your reviews?  Here's my detailed final review of the F045:
Follow Me @  Patreon | My Newsletter |  Instagram | Facebook | Twitter | Flickr | 500px
F045 Build, Handling, and Features
Over the past 4-5 years Tamron has moved it's premium SP offerings into a whole new strata of build quality.  Metal alloy bodies complete with weather sealing, more refined switches and focus rings, and fluorine coatings on the front element to help not only with protection but cleaning as well.  The F045 inherits all these improvements and outside of the Zeiss Milvus 35mm F1.4 is perhaps the most nicely built 35mm lens that I've now used.  Check out why in this hands-on look that explores the lens' build, features, and design:
As noted, the F045 sports a robust metal alloy shell that feels more "L" (Luxury) than the Canon "L" lens.  I know from lens breakdowns that the Canon 35L II is actually a terrifically engineered lens that is extremely robust and durable inside, and, while I haven't seen anything similar done on this new Tamron lens, it certainly feels very robust and more premium than the engineered plastics shell of the Canon.  As noted, the F045 has a thick rubber gasket at the lens mount along with three other internal seals according to the diagram below.  The fifth component is the fluorine coating on the front.
The front filter threads are 72mm (like the Canon), which is a little larger than the 67mm of the Sigma.  The filter threads are in metal.
The lens barrel is finished in a very sleek satin anodized metal finish that looks modern while almost certainly being a design that will age well due to its clean simplicity.  There is a platinum colored accent ring near the lens mount that Tamron refers to rather floridly as "luminous gold".  There is also a little SP badge in metal on one side of the housing.
Tamron's pinch cap up front and rear cap are particularly nice (probably the best in the business right now), with more precise feeling action in the pinch cap and a rear cap design that helps protect the rear gasket of the lens.
The F045 has a certain amount of heft and the feeling of density to it that often speaks of robust engineering…though that comes at a cost.  It tips the scales at 815g (1.79 lb), which outpaces the Canon (760g/1.7 lb) and the Sigma ART (665g/1.5lb).  This is one of the rare times in my testing history that a Tamron lens outweighs a similar Sigma one!  The Zeiss Milvus is a whole other weight category, though, at a whopping 1174g (2.6lb).
The physical dimensions of the Tamron are very similar to those of the Canon where (surprisingly) the Canon is a tiny bit bigger.  The Tamron is 3.19 x 4.13″ / 80.9 x 104.8 mm (DxL) while the Canon is 3.2 x 4.2″ / 80.4 x 105.5 mm (DxL).  The Tamron in some ways looks slightly bigger because the Canon's barrel tapers more while the Tamron is more consistently broad.
The included lens hood is functional and nicely made (in plastics) though not exceptional in any way save that (like the Canon) it includes a locking mechanism that must be depressed to release it.  It's action and feel is nicer than that of the Canon, which is is much smaller and less precise by comparison.
The focus ring of the F045 is in a slightly flared portion of the lens barrel and is easy to find by touch.  It is finished in a rubberized, ribbed texture and the damping and focus action feels a little smoother and more refined than that of the more expensive Canon.
Likewise the AF/MF switch on the Tamron feels more modern and precise by comparison to the Canon lens.
The only other feature on the lens barrel is a distance window.
The F045 is compatible with Tamron's Tap-In Console where one can update the firmware in the lens, tweak the autofocus behavior, and even change the behavior the focus ring (extending the focus throw, for example).
The Tamron SP 35mm F1.4 definitely looks the part of a premium lens when it comes to the build, handling, and design.  It feels and performs excellently.
F045 Autofocus Performance
One of the key areas that many photographers fear being let down by a third party lens is in the autofocus performance.  Neither Canon nor Nikon are open source with their autofocus algorithms, so that leaves third party lens makers having to reverse engineer autofocus.  In many cases the first party alternative is the better autofocusing lens (at least in terms of accuracy).
Our benchmark has been the Canon EF 35mm F1.4L II, a premium prime lens that costs nearly double that of the Tamron.  It's got a premium autofocus system in it and thus provides an excellent standard for the far less expensive F045 to measure itself against. Tamron has employed a more robust version of their Ultrasonic Silent Drive (USD) motor which is a similar ring-type focus motor to Canon's USM.
My first observations are based on formal tests after I had calibrated focus on the Tamron (I corrected for a minor amount of front focus).  I set up a target that measures front and back focus, put the camera and lens on a tripod (about 2 meters away from the target), and then repeatedly manually defocused the lens, pressed the autofocus, and took the image.  I defocused towards minimum (the larger defocus) 10 times, then 5 times from infinity (a much smaller defocus).  I repeated the process with both lenses and then cropped the resulting images into a pixel level so that I could carefully examine consistency of focus.  I awarded 5 stars for a perfectly focused image, 4 stars for a nearly perfect but not quite (within 1-3cm of perfect), all the way down to a 1 star result for a completely missed focus.  I then exchange the Lightroom stars for points, leaving a possible 75 points for 15 perfectly focused images.  Here are my observations:
The Tamron (F045) delivered nicely consistent results, with 8 perfectly focused results (5 star), 6 nearly perfectly focused results (4 star), and one 3 star result where the focus was about 5cm front focused.  That's an 89.3% final score.
The Canon (35LII) was a little better, delivering 13 perfectly focused results (5 star), 1 nearly perfect results (4 star), and one 3 star result that was nearly identical to Tamron's worst miss.  That's a 96% final score.  
Here are samples of what I called 5 star, then 4 star, then 3 star to give you baseline:
Perhaps a little more finetuning of autofocus in the Tap-In console could help to tighten up those margins, but there wasn't the kind of massive difference in performance that I saw when I did similar comparisons between the Sigma 35mm F1.4 ART and the Canon 35L II.  My real world results were actually very consistent, with crisp, well-focused results being the norm.  No real concerns on this front.
I also tested autofocus speed and found the Tamron and Canon lenses essentially identical in focus speed.  Typical focus changes are near instant with either lens, while a complete focus rack takes a bit over a second…a little more deliberate than the fastest lenses.  You can see these findings in the final video review.
I'm always interested in seeing how lenses work when adapted to Sony.  I've had a number of people express interest in this combination to me as this would provide a very reasonably priced alternative to the far more expensive Sony Zeiss 1.4/35mm.  There's some good news and some bad news on this front.  The bad news is that the F045 and Sigma MC-11 combination will sometimes cause the camera to lock up/freeze, and this typically will require a power cycle (turning the camera on and off).  That's somewhat unusual in my experience, as I don't often run into this with most recent lenses on the MC-11 (including a number of other Tamron lenses).
The good news is that Eye AF works very well.  I did a portrait session and got really fantastic results.  The combination is incredibly sharp on the 42MP Sony a7RIII sensor, with fantastic sharpness and crispness at F1.4.  
I would conclude that the combination would work for general purpose or portraiture but I wouldn't want to rely on it for critical action (like weddings or fast moving subjects).
All in all my findings on autofocus were generally positive.  I would have liked a slightly higher focus percentage rate in my formal test, but my real world results were perfectly satisfactory.
Tamron SP 35mm F1.4 F045 Image Quality
There's a whole lot of good news on this front, as the Tamron SP 35mm F1.4 is a fantastic optical instrument.  Tamron's SP 35mm F1.8 VC is a very good lens.  It's sharp, focused well in my tests, and generally delivered good images.  The F045 adds a whole lot of special to the mix, though.  I happened to be testing the Zeiss Otus 100mm F1.4 APO Sonnar lens at the same time as the F045, and I knew that it was a special lens when I examined images shot in the same settings and the Tamron photos felt like they "belonged".  The fact that it wasn't completely outclassed is pretty amazing, considering the Otus is a [gulp] $5000 lens!  This video episode is a great way to get the nitty gritty on lens performance.
There are the typical optical defects to be seen with our brick wall test.  There is a bit of barrel distortion that corrects fairly well.  It's roughly a percentage point higher than the Canon's barrel distortion, though the Tamron has the potential advantage of being a millimeter or two wider in its framing, which gives a little more room for correction.
The two lenses show significant vignette at F1.4 (about 2-2.5 stops in the corners) though the Tamron's vignette is both a little heavier and extends a little further into the frame.   The F045 shows significant improvement by F2, more at F2.8, then a minor lift at F4 where illumination is about equal across the frame.  The advantage here goes to the Canon for the simple reason that for JPEGs and video it will receive in-camera correction while the Tamron will not.  This advantage fades if you shoot RAW, where both will require a correction profile (or manual correction) in post.
In the center of the frame at F1.4 the resolution of either lens is extremely high, though the Canon has a slight edge in contrast.  The edge performance goes to the Tamron, however, which shows a clear advantage with its sharpness profile extending much further into the extreme corners.
Truth be told, both lenses produce tons of real world sharpness.  Here's a portrait at F1.4 (shot on the 42MP Sony a7RIII).  Take a look at the detail in the crop:
How about a medium distance shot, also at F1.4 on the a7RIII:
Even at infinity the detail is impressive.
When I compare the Tamron and the Canon in real world settings, I see roughly equal sharpness and contrast near center of the frame.
The observations at F1.4 are generally true at F2 as well.  Both lenses are slightly sharper and corners look a bit better mostly on the merit of vignette lift.  A bigger boost for both lenses happens at F2.8, where contrast revs up to exceptional levels.  Center looks fabulous for both while the corners favor the Tamron:
Even at F5.6 this remains true, and the F045 is bitingly sharp at landscape apertures.
Here's another where the detail and contrast is fabulous across the frame…even in the shadows.
The F045 shows exceptional levels of chromatic aberration control, which leaves edges very crisp and detailed and helps both global contrast and microcontrast (acutance) levels at exceptional levels.  Take a look at this backlit fern:
Lenses like this often produce fantastically saturated colors, and that's clearly the case here.  Colors were a pretty nice match for the Otus!
Bokeh was likewise very nice, and this was a clear area of improvement over the Tamron 35mm F1.8 VC.  The bokeh signature is smoother and creamier with greater subject isolation.
There's not much difference between the bokeh from the Canon and the Tamron.  Here's a crop from a direct comparison:
It can be hard to draw conclusions about bokeh from crops (it's not as precise as for resolution), but I can say from real world "feel" from the lens that it has a similarly special "feel" to images.  Here's another comparison from our focus test.  It has a little more in frame and can help you draw more conclusions:
The Canon has a slight edge in minimum focus distance and magnification.  It can focus down to 11.02″ (28cm) while the F045 needs 11.81″ (30cm).  This results in a 0.20x magnification for the Tamron compared to a 0.21x magnification for the Canon.  Not much there, but this is one area where the cheaper Tamron 35mm F1.8 wins – it has a staggeringly good 0.38x magnification!  The positive news for the F045 is that it delivers great image quality at MFD even at F1.4:
This is still a genuinely useful amount of magnification, and that, coupled with an F1.4 aperture, allows one to create images with a very shallow DOF and a lot of bokeh:
I also compared the F045 to the Samyang AF 35mm F1.4 on Sony.  These two lenses are closer in price than the Tamron and the Canon.  Now, as noted already, the Tamron isn't going to focus as well on Sony as the native Samyang lens, but it does show slightly better resolution and contrast in the center of the frame while definitely winning the battle in the corners:
Even at landscape apertures the adapted Tamron shows a bit of an edge in corner performance.
One final area to evaluation is flare resistance.  The F045 employs Tamron's BBAR and eBAND coatings that help with flare resistance (along with other aberrations).  By and large they do an effective job of cutting down flare artifacts.  I got a slight bit of a prismatic veiling pattern with the sun to one side of the frame, but in most real world situations my results were very good:
In summation, the Tamron SP 35mm F1.4 is a very, very good optical instrument.  It delivers very high levels of image quality that compete strongly with the very best 35mm options on the market.
Conclusion
In this case it seems like Tamron's hyperbolic language was fairly warranted.  The Tamron SP 35mm F1.4 USD is an extremely well executed lens at one of the critical focal lengths for any lensmaker's lineup.  It's well build, highly functional, and delivers exceptional image quality.  It's also got a fantastic price tag of just $899 USD, which undercuts first party competitors by nearly 50%.  The primary third party competitor is the Sigma 35mm F1.4 ART, which, frankly, was released during a period where Sigma was still working out the kinks in their move into premium territory.  I had significant focus issues when I tested that lens, and the anecdotal evidence that has come back to me from dozens of other photographers suggest that I wasn't alone.  I noted that Sigma's recent 28mm F1.4 ART lens was the kind of lens that the 35mm F1.4 ART should be and went so far as to suggest that Sigma develop a MK II version of that lens.  The Tamron F045 is also that kind of lens, and its extremely competitive pricing means that Tamron should sell a lot of these.
Put simply, the F045 does pretty much everything well.  I still think that a first party lens might have a tiny autofocus edge, but I actually had excellent focus results in my real-world usage.  I have no hesitation recommending the Tamron SP 35mm F1.4 USD lens to anyone looking for an excellent 35mm option for their Canon or Nikon DSLR.  The F045 is a winner!
Pros:
Fantastic build quality
Quality weather sealing
Autofocus speed and sound on par with Canon 35L II
Fantastic sharpness and contrast
Better corner performance than Canon 35L II
Nice bokeh and excellent rendering
Excellent chromatic aberration control
Excellent color rendition
Good flare resistance
Fantastic price
Cons:
Autofocus accuracy repeatability lags slightly behind Canon
No Lens Aberration Correction support on Canon
Heavier than most major competitors
Gear Used:
Tamron SP 35mm F1.4 @ B&H Photo | Amazon | Amazon Canada | Amazon UK | Amazon Germany | Ebay 
Sigma MC-11 Adapter:  B&H Photo | Amazon | Amazon Canada | Amazon UK
Canon EOS 5D Mark IV (5D4): B&H Photo | Amazon.com | Amazon Canada  | Amazon UK
 Sony a7R III Camera: B&H Photo | Amazon | Amazon.ca | Amazon UK  | Ebay
Peak Design Slide Lite:  Peak Design Store | B&H Photo | Amazon | Amazon Canada | Amazon UK
(Portrait Lighting) Purchase the Godox AD200 Pro @ B&H Photo  | Amazon | Amazon Canada | Amazon UK | Amazon Germany | Ebay 
BenQ SW271 4K Photo Editing Monitor – B&H Photo  | Amazon | Amazon.ca | Amazon UK
Adobe Photoshop Creative Cloud 1-Year Subscription
Alien Skin Exposure X4 (Use Code "dustinabbott" to get 10% anything and everything)
Visit Dustin's Amazon Storefront and see his favorite gear


Purchasing your gear through B&H and these links helps fund this website and keeps the articles coming. You can also make a donation here if you would like.  Visit my Amazon page for some of my gear of choice! Thank you for your support.


Great News! I can now offer a 5% discount on all purchases at Amplis Foto, Canada's Leading Photographic Supplier. Please enter discount code: AMPLIS52018DA in your cart. It is good for everything in your cart, and is stackable with other coupons, too! It will take 5% off your entire order! Proceeds go towards keeping this site going and providing you with new reviews!
Check me out on:  My Patreon  | Sign Up for My Newsletter |  Instagram | Facebook | Twitter | Flickr | 500px |  Google+ |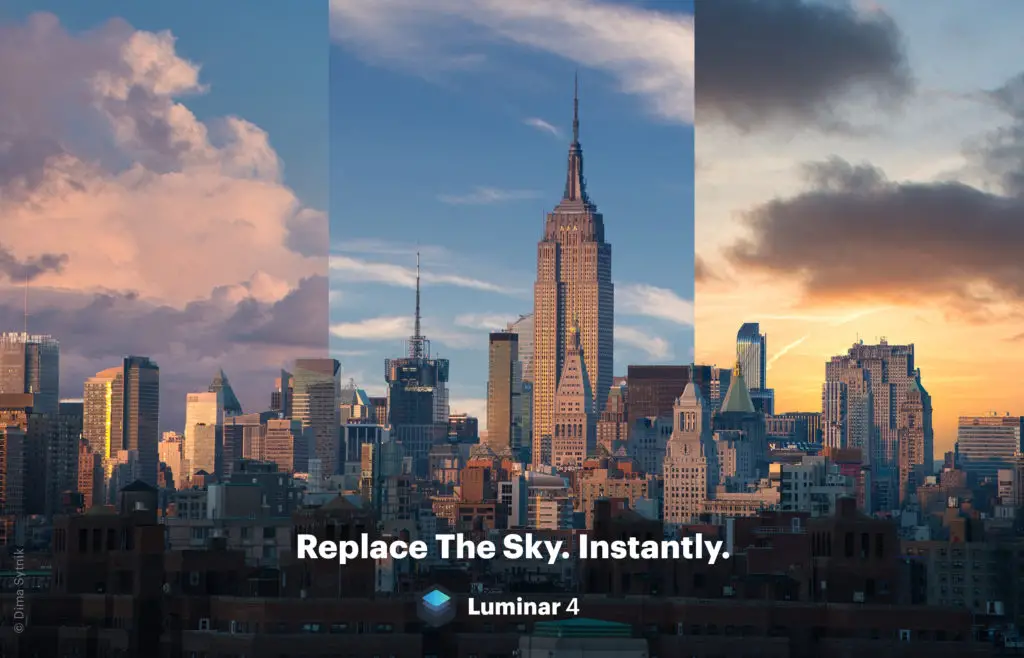 Keywords: Tamron 35 1.4, Tamron 35mm F1.4, Tamron 35mm 1.4, Tamron 35 Review, Tamron SP 35,  F045, Tamron 35mm Review, Tamron 35 1.4 Review, SP, USD, Di, Tamron, 35mm, F1.4, 1.4, F/1.4, Dustin Abbott, Autofocus, Sample Images, Video, Video Test, review, Video review, Real World, Sony a7RIII, Sigma MC-11, Sharpness, Resolution, Bokeh
DISCLAIMER: This article and description contains affiliate links, which means that if you click on one of the product links, I'll receive a small commission. As an Amazon Associate I earn from qualifying purchases.