FUJIFILM GFX-100 Medium Format Camera Review
Dustin Abbott
March 15th, 2021
All of my time spent with Fuji products to this point has been on the APS-C end of the spectrum, but I've had a lot of requests to dip my toes into the more extreme end of their business, which is their GFX lineup of medium format products.  Fuji has been unique in their marketing strategy, as they have focused on the smaller APS-C sensor along with the larger MF sensor to the exclusion of the far more popular full frame sensor.  I've been spending some time with their extremely high resolution Fujfilm GFX 100 camera body and its incredible 102 megapixels of resolution along with two lenses, the slightly older GF 45mm F2.8 WR and the brand new GF 80mm F1.7 WR short telephoto lens.  Today's focus is on the incredibly high-performing (at least optically!) GFX-100 camera.
Nothing about the medium format platform is small or convenient in the traditional sense.  The camera body is huge (Fuji does have smaller MF bodies, including the hotly anticipated GFX-100S), and the lens are large and bulky.  Everything is expensive in medium format, with Hasselblad 100 MP bodies costing tens of thousands of dollars.  In many ways Fuji has made medium format much more accessible, with more affordable (relatively!) cameras and lenses along with improved autofocus.  Their mirrorless medium format cameras in some ways are not dissimilar to APS-C bodies like the X-T3 or X-T4, and are marketed as an upgrade over full frame to higher optical limits.  Purists will point out that Fujifilm's GFX sensor is not actually true medium format.  It's true that the sensor size (43.8 x 32mm) is about halfway between a full frame sensor (35.9 x 24mm) and Hasselblad's 53 x 40mm sensor size.  You can see a comparison of sensor size below:
But don't be discouraged by this.  The Fujifilm GFX-100 has its shortcomings, but image quality is certainly not one of them.  I've been more impressed by the detail and tonality of images off the GFX-100's 102 MP sensor than any camera before.  The last time I was this impressed by the raw detail of images from a sensor was when I reviewed the Canon EOS 5DsR, a full frame camera that has a 50MP resolution during a time when the 5D Mark III sported a 22MP resolution.  But the newer GFX-100 has even more accessible resolution due to having IBIS (In Body Image Stabilization), as stabilization is really important to getting excellent results where so much resolution is on tap.
In many ways, though, Fuji is a victim of their own success.  Medium format has always been fairly inaccessible, and it was understood that there were a lot of serious compromises/challenges to using the systems (One of my subscribers on YouTube mentioned that his long term rental Phase One medium format back had one!!! focal point in its autofocus "system". Both the incredible prices and the incredible image quality made medium format the exclusive domain of well-heeled professionals.  At the moment, the GFX-100 is the cheapest way to get 100+ MP of resolution, though that will soon change with the arrival of the GFX-100s.  Fuji has taken a different approach to MF, with bodies priced under $10,000 (though barely, in the case of the GFX-100) and features that put them more in direct competition with full frame cameras, but in doing so invited more direct comparisons.  And I will be doing such comparisons as part of this review, as in many ways the GFX lineup is more in competition with higher end full frame cameras than it is Hasselblad.  I'm very familiar with cameras like the Canon EOS R5 and Sony a7RIV/Alpha 1, high resolution full frame cameras that attempt to compete optically and definitely outstrip the GFX-100 in features and overall performance.  Compared to those cameras, there are many areas of performance on the GFX-100 that will feel quite primitive.  If your comparison point is other medium format cameras, however, you will probably find the GFX lineup fairly feature rich.  It's all about perspective…
Does the Fujifilm "medium format lite" approach deliver incredible enough image quality to make it worth accepting the additional cost and limitations over full frame?  Join me as we explore this rather complicated topic.  You can watch my long format video review, shorter format standard video review, or just keep reading…
Follow Me @  Patreon  |  My Newsletter |  Instagram | Facebook | DA Merchandise | Flickr | 500px
Thanks to Fujifilm Canada for providing me a pre-production sample of the GF 80mm F1.7 WR, GF 45mm F2.8 WR, and the GFX100 to test it on.
Fujifilm GFX-100 Build, Handling, and Features
Here's a breakdown of the basic features of the camera::
Magnesium alloy body construction is both lightweight and durable, and the camera system is sealed in 95 places to render it weather- and dust-resistant, as well as freezeproof down to 14°F, for use in inclement conditions.
 Based on a modular concept, a removable 5.76m-dot OLED electronic viewfinder is included for high-resolution, 0.85x-magnification eye-level viewing with a refresh rate of 85 fps. This viewfinder can be paired with an optional EVF-TL1 Tilt Adapter for positioning the finder at a variety of working angles.
 The removable EVF connects with the camera body via the hot shoe, and the EVF features its own hot shoe to maintain compatibility with optional external flashes.
 A 3.2″ 2.36m-dot touchscreen LCD is also available for image playback, menu navigation, and live view shooting. This LCD features a unique tilting design that moves both 45° downward and 90° upward for shooting from high and low angles, and also tilts 60° to the side to benefit shooting in the vertical orientation when in live view.
 Integrated vertical grip offers a more ergonomic and secure design for holding the camera in either the horizontal or vertical shooting orientation. This design also affords more room for incorporating two sets of physical controls, shutter releases, and permits working with two batteries.
 Two NP-T125 rechargeable lithium-ion batteries are used to provide extended shooting times, and, when combined, are rated to approximately 800 shots per charge.
 Dual UHS-II SD memory card slots are featured, and permit saving imagery in a sequential manner, backup/duplicate manner, or in a sorted manner to segregate JPEG and raw files.
 Mechanical focal plane shutter has a performance rating of approximately 150,000 shutter actuations. This shutter also uses a shock absorption mechanism to prevent unwanted shake caused by the physical movement of the shutter during an exposure.
 Both a 1.8″ sub LCD monitor on the top plate and a 2.05″ sub OLED monitor on the rear of the camera are also featured and are used to quickly view shooting settings and exposure data.
 Integrated Bluetooth 4.2 low energy and Wi-Fi allows you to wirelessly share images to a mobile device or use the device to remotely control the camera.
If you are unfamiliar with medium format and know Fuji more for X-mount, prepare to be shocked by how huge the mount size actually is.  That opening to the sensor is massive! 
The Fuji X-mount (APS-C) is 44mm is diameter; the GF mount is a whopping 76.5mm in diameter.  The Canon full frame RF mount is 54mm in diameter by comparison, closer to the APS-C size than the massive medium format dimensions.  The front opening of lenses changes according to the focal length and aperture combination, but the rear diameter at the mount is consistent.  You can see just how much bigger lenses are going to be from the mount onward by comparing the X-mount lens on the left with the GF80 on the right:
Part of the bulk associated with medium format is that GF lenses are going to be bigger at least in diameter than most lenses for other systems because of that baseline difference.  While the image circle is smaller than the Hasselblad 53.4 x 40mm sensor, it is still considerably bigger than any full frame image circle, and the lens mount diameter reflects that.  You'll note that the chart in the opening section also shows the various crop factors associated with the size of the relative sensors. A full frame sensor has a 1.0x crop factor, and the industry standard for focal lengths is in the full frame/35mm standard because of this.  A 100mm lens, then, will behave like 100mm on the 35mm/full frame sensor, while the same lens mounted on a Fuji APS-C sensor (1.5x crop factor), will behave like a 150mm lens (full frame equivalent) in terms of focal length.  Mount that same focal length on Fuji's medium format (0.79x crop factor), and it will behave like a 79mm focal length, while on the Hasselblad (0.65x crop factor), it will behave like a 65mm lens.  This helps explain why many of the focal lengths of Fuji's GF lenses are atypical.
Take the new GF 80mm F1.7 lens, which has a 63mm full frame focal length equivalent.  While F1.7 doesn't sound very impressive as a maximum aperture if you're accustomed to full frame or APS-C lenses, this is (according to Fuji) the "brightest" (widest aperture) lens available for medium format.  Aperture is a somewhat tricky subject, as there is no simple "equivalency" like there is for focal length.  An F2.8 aperture, for example, is a constant measurement of the physical opening of a lens' iris whether on APS-C, full frame, or medium format.  So, for light gathering purposes, an F2.8 aperture will produce the same exposure on all three systems. 
So, that's one answer.  F1.7 on medium format is the same as F1.7 on full frame when it comes to how much light can pass through it.
But that's not the whole picture, as depth of field varies radically depending on the sensor size.  Medium format lenses often have relatively small maximum aperture sizes but yet can produce amazingly shallow depth of field results with lovely, creamy bokeh.  The "crop factor" relative to the 35mm sensor size of Fuji's GFX mount is 0.79, which means that the GF80 will perform similarly to a full frame 65mm F1.3 lens for framing and depth of field, though the light gathering potential of the lens is only F1.7.  Confused yet?
The GFX-100 is the giant in the GFX lineup, utilizing a "battery grip" type design with redundant controls for both portrait and landscape orientations.  This is not a camera designed for either those with weak backs or those with small hands.  It has the chunkiest grip of any camera I've used (the camera is 102.9mm/4.05″ deep), and while I have medium large hands, I can feel a slight stretch in my grip.  The Canon EOS R5 has a rather robust grip on it, but the grip depth is only 88mm by comparison, and the battery-grip style Canon 1DX Mark III is only 83mm deep, which tells you how chunky that nearly 103mm grip is on the GFX-100. Those with smaller hands are most likely going to find using the GFX-100 an uncomfortable experience even if they have previously preferred the larger vertical grip styled cameras.  I don't find it uncomfortable myself, but it definitely feels large in the hand.  You can see how the body and grip depth dwarf the Canon EOS R5.
This would look even more extreme if we compared it to the high resolution Sony a7RIV, which is housed in a smaller still body.
The GFX-100 is also a very heavy camera, weighing a whopping 1400g (3.08lb) with the viewfinder attached.  The body is made of magnesium alloy, the preferred material for tough, professional grade cameras, and Fuji notes 95 different seal points in the body to make it highly weather resistant.  I weighed the body at 1438g with the batteries, one memory card, and the front cap on, which is pretty much double the weight of my Canon EOS R5.  I'm personally much more interested in the more moderately sized GFX-100S, though some will prefer the larger style body due to having more battery life (you can fit the two included NP-T125 batteries in the grip, rather than one, which vastly extends your shooting time.)  An odd aside here is that while Fuji includes two batteries with the camera, the included battery charger only charges one battery at a time.  For this reason I preferred to make use of the in-camera charging via USB-C, as this covers both batteries.  This can be accomplished from a number of power sources and doesn't seem to require a power-send accessory like the EOS R5.
Fuji made a strange ergonomic choice with the vertical grip portion of the camera.  The horizontal portion of the camera features a rubberized surface with a typical grip texture, but at ends underneath the lower LCD screen on the back and switches to the same accent color and material as the top plate.  That means that the vertical grip has a smoother, hard texture surface that is much less easy to hang onto.  It also has little ergonomic contour to it, so, rather than your hand molding to it like it does on a good grip, I found myself feeling like I was just hanging it.  I ended up preferring to rotate my arm up rather than use the vertical grip, which rather defeats the purpose of having the vertical grip.  The choice to not retain the softer material with better grip on this grip is a true ergonomic fail.
Most all of the controls are redundantly included on the vertical grip, including a front and rear control dial, shutter button, mini-joystick nub, exposure compensation button, mode button, Q button, AF-On button, and more.  What you lose, obviously, is the top LCD screen along with a clunkier experience with the rear main LCD screen, which is obviously designed primarily around a horizonal application.  Fuji tries to help this by utilizing a variety of tilts to the screen, which moves both 45° downward and 90° upward for shooting from high and low angles, and will tilt 60° to the side to help you to view things better in vertical operation (this requires you to hit a small release button on the left side of the screen to release it on this axis).  I prefer a fully articulating screen (which is more flexible and simpler to get into position), but this screen is probably the next best thing.
Speaking of that screen (a 3.2″ 2.36 million dot touchscreen):  while one can theoretically choose a focus point by touch even while looking through the viewfinder, you'll need long thumbs to achieve that.  The camera is over 156mm wide, and I measure 70mm from the right side of the camera before you reach the right edge of the actual LCD (it has quite a wide bezel).  I measure that same distance at 50mm on my Canon EOS R5 and 40mm on my Sony a9.  I can't both grip the camera with my right hand and stretch my thumb far enough to move the focus point around, so I have to support the camera primarily with my left hand if want to use my right hand to move the focus point around.  The touch function is typical for Fuji cameras at this point, allowing for touch to focus and shoot, but menu navigation is limited to the Q (quick) menu; you cannot navigate the main menu via touch.  There's also a bit more lag than Canon bodies on touch responsiveness.
Fuji cameras are typically known by their plethora of physical controls (particularly dials), so it is more than a little ironic that their flagship camera almost entirely abandons those physical dials for virtual ones accessible through the top LCD.  ISO, shutter speed, mode, and exposure compensation are typically handled via dials on the X-T3 or X-T4; none of these are handled by physical dials here.  The only dial (on the left top side of the camera) is a basic mode selector (Movie | Multi | Stills) with a drive mode button in the middle, but that button opens an on-screen selection process.  The small Single | Continuous | Manual switch is located to the right of the viewfinder rather than on the front of the camera like on the X-T series, which isn't a bad change ergonomically.  
The other changes, however, are negative ones from my perspective.  You have three options for the top display that you can cycle through by pushing the small button on the lower right.  One imitates two dials, which shift depending on what mode you are in, a second simply shows histogram, and the third reorganizes the information and shows you a bit more on screen.  There is a larger button in the middle right which will cycle through a few different modes (manual and AV), while a smaller button that is tilted forward a bit at the front allows you to access exposure compensation (you have to hold the EC button while rotating the rear dial to make changes).  Changes are made via the front or rear dials.  You do get used to it after a while, but I never quite developed a feeling that these controls were as naturally intuitive as Fuji's typical configuration.  On a positive note, I do like the fact that the current settings remain passively visible even when the camera is powered off.  A button to the left of the screen will light up the top LCD if you are working in a dimly lit environment.
A lot of this information is redundantly shown on the small LCD display underneath the touchscreen, which is a nice touch for the simple reason that you can avoid cluttering up the main display with all that information.  Sometimes LCDs and viewfinders can become very distracting with all the displayed information.
The back of the camera has the typical collection of buttons and the mini-joystick common to Fuji's designs, though in the case of the GFX-100 most of these buttons and controls are redundant for the vertical grip.
The viewfinder here is very nice.  It has a circular eyecup to better accommodate viewing when in vertical mode, though the position of the viewfinder works better when shooting in the traditional horizontal orientation.  There is a tilting adapter (EVF-Tl1) that allows you to move the viewfinder around to different angles, but that will set you back a whopping $570!   The viewfinder itself is removable, though the only reason to do so is to make it fit in a smaller space for transport, and if that was your priority, you might as well have bought a smaller camera!  The viewfinder fits onto the hotshoe, but the hotshoe is replicated on the top of the viewfinder, so you don't lose that functionality.  The resolution of the 0.5″ OLED display is 5.76m-dot, and it has a 0.85x-magnification along with a refresh rate of 85 fps.  More action oriented cameras will have a higher refresh rate, but this is not an action camera!  I found the refresh rate adequate to feel fairly natural, and the display is large and engaging.
The front of the camera is fairly simple with only two buttons (one for horizontal, one for vertical grip) that by default control different performance modes, though like most of the buttons they can programmed to other functions.
The left side of the camera sports a flash sync port (it has a little cover that invariably will get lost, as it was on my loaner camera!).  Maximum flash sync speed is a rather pathetic 1/125th of a second, so plan to do a lot of HSS (high speed sync) with all that entails.  There are two covered banks of ports, with the top section housing a microphone input along with a headphone monitoring jack.  The lower port has a USB-C port, micro-HDMI, and a 15V DC-in that I presume one would use while tethering.
On the right side we have dual SD/SDHC/SDXC (UHS-II) card slots behind a door, with a smaller flap underneath that covers a remote shutter release port.
A huge, huge plus for a camera with such massive resolution is that Fujifilm has equipped the GFX-100 with an effective IBIS (in-body-image-stabilization) system that is rated at 5.5 stops.  This makes a huge difference, as high resolution cameras tend to really expose any kind of motion blur for the simple reason that the blur occupies more pixels.  While it is always wise to keep shutter speed up a little higher with high resolution bodies, I found that I could use the camera like pretty much any other due to the assistance from the IBIS.  The great thing about IBIS is that it works with all lenses, too, including manual focus or adapted lenses.  You can dial in the focal length if the lens lacks electronic contacts.  I found the image quality a little more accessible on the GFX-100 than I did when reviewing the Canon EOS 5DsR back in the day because of the difference that IBIS makes.  This deep crop from a vertical portrait shows a tack-sharp result even though I was shooting with an 80mm lens and the shutter speed is just 1/55th second.  That would have never happened on the 5DsR!
This is a big, professional grade camera with a lot of functionality, but in my survey of others reviews, I've not found anyone who raved about the ergonomics of the camera.  It gets the job done, but mostly feels big and occasionally chunky even to a seasoned professional like myself.  Then again, the competition is even less ergonomically friendly…save the soon coming addition on the far right…
I suspect the more svelte GFX-100S will be a more popular model in terms of its ergonomic design.  Using a camera like the Canon EOS R5 feels natural and intuitive; using the GFX-100 feels like you are using a specialist tool…because that's what it is.  I have no doubt that there are many worse handling medium format cameras (it's not unusual for MF cameras to be used mostly tethered), but Fuji has made the GFX-100 good enough that it feels like you can use it normally…but the flipside is that using it like a normal camera exposes the areas where it is less than satisfying ergonomically.
Autofocus and Video Performance
While I am utterly delighted on the image quality front of medium format, autofocus is unfortunately a step back from what I've come to expect from modern cameras.  I understand that Fuji is actually providing a relatively decent autofocus performance by medium format standards (some medium format cameras have one!! AF point), but compared to modern full frame cameras from Canon and Sony the autofocus experience is rather primitive.  In some ways it is relatively close to what I've seen, on, say the X-T3 or X-T4, but in other ways that definitely isn't true.  Medium format cameras are specialist tools and need to be used accordingly.  Medium format is most often used by the fashion industry, high end portrait photographers, product photography, and for landscapes.  The autofocus system in the GFX-100 is suitable for these applications and fairly similar to a camera like the X-T3 that was released in the same time frame, but it really isn't comparable in any way tracking action.
Fujifilm moved from a purely contrast AF system to a hybrid Phase Detect approach that will feel familiar to users of a number of recent Fuji X-bodies.  Fuji touts a ludicrous 3.76 million autofocus points in the system, which is more marketing than anything.  More practically, there are 425 selectable AF points that are accessed in a manner very similar to the X-T3 and X-T4.  The little nub of a joystick will allow you to navigate different points or you can override with a thumb on the LCD screen (provided your hands are big enough to navigate the big body).  The rear wheel can be used to expand or contract the focus area.  Shooting in AF-C will result in the familiar dancing green boxes over the area that the system is focusing on.  And, in certain situations, you can even start to forget you are using a medium format camera.
As noted, there are elements like typical focus on a smaller format Fuji body.  Eye AF tracking, for example, is quite similar.  I would even say I had more consistent focus results in terms of identifying an eye and tracking it at a variety of focus distances, whether it be up close:
…or further away:
One thing I noted, though, is that where depth of field is very shallow, the eyelashes are more likely to be in focus than the actual iris of the eye, which is actually a bit of front focus.
It is the utterly ridiculous amount of resolution available on the 102MP GFX-100 that allows me to note and complain about this.  I did find that prioritizing one particular eye in the menu actually helped eye detection.  There is probably less processing power on board than what is optimal, so simplifying this task made for more effective and reliable tracking.  Still, I do want to note that autofocus performs in what is its most important task – delivering accurate focus for portrait work.  I had very consistent, repeatable results in my portrait sessions even if the focus process left a little to be desired in some other areas.
One of those areas is that there is more shutter lag than I'm accustomed to these days.  There is a definite delay between the moment you click the shutter and when the shutter finishes its work.  There is a bit of "double-clutch" action at the moment you click the shutter.  It seems like the lens does a final revision of focus before the shutter clicks, creating a bit of lag between the moment you click the shutter and the photo is taken.  It's a bit disconcerting at first, though you start to accept it as normal behavior after a while.  Some have surmised that there is a final contrast AF confirmation of focus even though the preliminary focus is accomplished by phase detect.  One thing I observed after several weeks of varied use was that I saw less delay in the time of taking a shot from start to finish when switching to 14 bit rather than 16 bit capture…something worth considering.
This might play into an area where focus isn't up to snuff when compared to some of the XF lenses and cameras.  Trying to capture action with this camera/lens combination is a bit of a joke.  Autofocus just doesn't keep up with a moving subject…and that shutter/focus lag doesn't help.  I tried to catch a photo of my cat as he started to jump out of the snow.  I got 102MP of blurriness for my troubles:
Fujifilm touts 5 FPS burst rate in the specs of the GFX-100, but a more nuanced inspection of the specifications will show that this is without autofocus between frames.  Using AF-C drops the burst rate to 3 FPS, but if there is any kind of speed to the action, the burst will drop even further.  Don't expect to see any medium format cameras on the sidelines of sporting events anytime soon!  More importantly, I'm not sure I would trust this camera for the ceremony of weddings, even.  I would not want to try to track a child or even a bridesmaid moving up the aisle with this camera.  I like this camera best when my subjects pause!
Another area of essentially unacceptable focus performance is when trying to shoot video and create focus pulls.  Fuji says that it offers "quick, precise AF performance and subject tracking for both stills and video". 
Ummm, no!
I recognize at this point that it is near impossible to parse out where blame belongs to the camera and where it belongs to a lens, but I tested several lenses and saw some patterns.  What is largely due to the camera is the often complete reluctance to attempt a focus pull when shooting video.  I did my standard test with a focus point on the foreground, with both a mid and distant object to cycle focus through.  This is standardized test using the same elements every time, so I have a baseline of dozens if not over a hundred lenses to compare to.  This was perhaps the worst performance I've seen, though.  Often I would touch another object on the screen and wait (there is a fair bit of lag between input and focus actually occurring in this scenario), but often nothing would ever happen.  The camera/lens would just refuse to change focus.  
Frustrating.
When I could get the focus to move, there are several different noises as focus moved to almost the right point, but there would be a pause, another whir, and then focus would settle in to the right position…most of the time.  Without that final pulse, focus was often either back or front focused.  There was also occasions where focus went the wrong direction and cycled before heading the right direction.  If I was in the foreground and chose a point in the background, focus would sometimes completely defocus towards minimum and only then move the correct direction.
I'm thankful, obviously, that video is an option on the GFX cameras, and the footage quality is pretty good (though expect more moiré that usual due to the lack of an AA filter), but if you got into medium format for the video, you've probably wasted your money.  Worth noting – even smaller 4K video clips take a bit to finish writing to the card, so expect a bit of downtime between clips.
My keeper rate for portrait work was extremely high, and that may be what matters most.  This is a specialist tool unlike most recent full frame models, and, if you view it in that light, the autofocus is quite competent.
I suspect that if you are a medium format shooter, you are well aware of the focus limitations of the current medium format cameras, which are much better than what MF cameras used to be but nowhere near the excellent standard of, say, a Canon EOS R5 or Sony a7RIV/A1 camera.  The best I can say is that focus accuracy was pretty good with the current firmware, but the quality of focus is only adequate.  For many types of shooting the focus is good enough that I largely stop thinking about it after a while, but you have to be realistic about what this focus system can and cannot do.
Fujifilm GFX-100 Sensor Performance
And here is where the good stuff begins.  The GFX-100 has (hands down) not only the best sensor I've seen from a Fuji camera, but I'll go beyond that and say that I like image quality better from this camera than ANY I've previously used.  The GFX-100 utilizes a 102MP 43.8 x 32.9mm BSI CMOS sensor…and it is stunningly good.  I've never been particularly impressed with either the 24 MP Bayer or the 26MP X-Trans APS-C sensors in the previous Fuji cameras I've test.  They are competent and competitive, but I've never seen any real advantage to either of them over competing sensors from Sony.  But I am profoundly impressed with this sensor, as it delivers both incredible detail along with the lovely, smooth tonal gradations that medium format is famous for.
Fuji has elected to not include an anti-aliasing filter here, which means that detail is very crisp (though at the risk of increased moiré).   That staggering amount of detail means that I can take this massive portrait oriented landscape shot:
…and deeply crop this from it.
I should note that the cropped resolution is similar to that of my 24MP Sony a9 and higher than that of the Canon EOS R6.  Amazing.
I ran a lot of different comparisons with the Canon EOS R5, which has one of the best sensors in any current full frame camera.  I had the Canon EF 35mm F1.4L II on the Canon for this comparison and the Fujinon GF 45mm F2.8 WR on the GFX-100.  I would argue that the Canon lens is definitely the superior one of the two, but there's no question which sensor is better.  I cropped the ratio and downsampled the Fuji image to the same dimensions as the Canon for a more direct comparison.  Here's a look at the full images:
The superior lens on the Canon allows for the detail and contrast to be fairly similar, but where I noticed the biggest difference was in the subtlety of the gradations of tonality in the ice.  There is just more diversity of the light captured there…which is due to the excellent sensor.
It has an incredible ability to resolve fine detail, and although I have tested dozens of lenses on my test chart previously at a 200% magnification level, this is the first time I've even noticed that the prime minister on the Canadian $5 bill actually has squiggly, uneven eyebrows.  It's like getting macro performance from 2 meters away!
102 MP is a massive amount of detail, delivering files that are an incredible 11648 x 8736 pixels, meaning that even the short end is bigger than the long end of my 45 MP Canon EOS R5 (8192 x 5464).  The native ratio of the camera is the squarer 4:3, though you can choose other ratios like 1:1, 65:24, 5:4, 7:6, 3:2, and 16:9.  These are all going to be in camera crops of the native dimensions, however. 
Files are going to be big, obviously, though you have considerable control over that that.  You can choose Uncompressed RAW files in either 16 or 14 bit (around 200MB, with 16 bit only slightly larger), Lossless Compressed RAW in 16 bit (near 120MB) or 14 bit (92MB), or Compressed RAW at 69MB (16 bit) or 60MB (14 bit).  JPEGs are around 43MB or slightly smaller depending upon the quality you choose.  I was unable to spot any appreciable difference between 16 and 14 bit uncompressed results, though since the file sizes are roughly the same, you might as well shoot 16 bit.
The sweet spot for me is the Lossless RAW files, which are indistinguishable from the Uncompressed RAW files.  It's called "Lossless" for a reason.  I dare you to spot the difference between the two here:
I also saw only a very minor difference in contrast when comparing 16 bit lossless (left side) with 14 bit lossless (right side):
You can save a little more file space by choosing the Lossless 14 bit option and still get very near maximum performance.
Before jumping into ISO and Dynamic Range, let's take a look at the medium format advantages for portraits.  The newest full frame sensors have, I believe, closed the gap, though I do see some minor advantages here.  I used the new GF 80mm F1.7 WR on the Fuji and the Samyang RF 85mm F1.4 on the Canon as it was the closest match I had (a 65mm lens would be the better comparison), so the compression on the shot slightly favors the Canon combination.  I've cropped and scaled the two images to be as even a match as possible.  Here's a look at the global images:
I don't see a radical difference in sharpness even at 200% in this comparison; both look fantastic:
As before, though, I think the advantage for the medium format camera is in the tonality.  Looking closely (175%) at the lips and hair reveal that there is more life in the lips, with more different degrees of luminosity.  The hair allows shows more variation of contrast.
These are subtle, yes, but it the combination of little things that sets one's work apart from the competition.  I loved the nuance in the many different light elements on this layered portrait.  It's handled beautifully, and I think the end result is very special even though the field of view (63mm) is not a particularly dramatic one.
Fuji sensors always give you a wide range of film emulations to choose from, and that's true here as well.  I also like the ability to tweak monochrome presets and get the colors you like.  I found the color from the GFX-100 tended to be a little cooler than either my Canon or Sony bodies head to head, with a slight magenta boost.  There's so much latitude in the RAW files to process to taste…and some scenes were meant to look cool:
A larger sensor area means that pixels themselves are larger, which, in theory, allows for less noise, better dynamic range, and smoother transitions.  I've always favored full frame sensors over APS-C for that reason, and Fuji's "medium-format-lite" sensor takes that further still, though the difference between full frame and the 0.79x crop of Fuji's medium format isn't as pronounced as the difference in sensor size between full frame and APS-C.  But consider this:  Fuji's medium format sensor size is roughly 4x larger than the surface area of their APS-C sensor, so there is a huge difference between those two extremes.  Let's see if the larger pixels add up to improved ISO performance and dynamic range.
ISO Performance
Fuji tends to be a little overly conservative with their native ISO ranges in their cameras according to my tests.  While most cameras have an upper limit that is at least one stop of pure "marketing" (not really useable), I've often felt that many Fuji cameras still have a little left in the tank in their native ISO ranges, and that's doubly true here.  The native ISO range on the GFX-100 is 100-12,800, which is at least a stop (and maybe two) shy of what the camera is capable of.  The expanded range is ISO 50-102,400, which is maybe a stop higher than useful, but definitely ISO 25,600 and 51,200 are useable.  One more note before we look at some images:  the GFX-100 has the advantage of larger pixels due to a larger sensor but the disadvantage of a LOT of pixels packed onto that sensor.  The pixel pitch of the GFX-100 is 3.76 microns, identical to the pixel pitch/density of the 62 MP Sony a7RIV full frame sensor and the 26Mp APS-C sensor on the Fuji X-T4.  A high number of pixels creates more visible noise, which on the Canon EOS 5DsR meant that by its ISO limit of 6400 it was a noisy mess.  The a7RIV and X-T4 fair better, and that proves true of the GFX-100 as well despite its incredibly high pixel count.
There is only a minor uptick in visible noise and minimal loss of contrast at ISO 1600 when compared to base ISO.
While visible noise increases at ISO 6400, the end results are perfectly usable with only a fine noise like film grain visible.
If I choose the noisiest spot on my test area, this is as bad as it gets.
Going up another stop to 12,800 results in slightly rougher noise, but nothing significant.
Noise levels are more obvious at 51,200, but the image when viewed globally still looks excellent, with good black levels and accurate colors.
There's no question that you can get excellent results from this camera in low light conditions, which is useful since most medium format lenses have smaller maximum apertures than equivalent full frame lenses.  I consider the Canon EOS R5 to be an excellent high ISO performer, but when I compared the two with settings and resolution equalized, the GFX-100 is better still.
Dynamic Range
According to photonstophotos.com, the GFX-100 has about one half stop better dynamic range than the Canon EOS R5, which is itself a hair better than the Sony a7RIV and A1.  I personally found comparing the EOS R5 and GFX-100 a little difficult for the simple reason that the sensor on the EOS R5 has higher sensitivity and meters about a half stop brighter when identical settings are used, making it hard to find a true equivalency.  Comparisons aside, though, I did find processing images from the GFX-100 to be pretty much a joy with a lot of latitude for manipulating shadows and highlights.  Shadow recovery eclipses highlight recovery as per usual, so if you want bias your results in any way to increase dynamic range, underexpose a bit.
Case in point, I shot this bridge facing into the very bright sun.  When I got home, I realized that I had strongly underexposed the bridge itself.  No problem, a quick pulling up of shadows and the detail in the bridge was restored, and I had room to bring more detail back into the highlights, too.
If we look in close, we can see that the details in the stonework on the bridge support are nice and clean after recovery.
I would probably leave shadows crushed a bit if I were processing to taste (this image has less contrast than what I would like), but it does illustrate a real world point about dynamic range on this camera.
Here's a shot that I have processed more to taste that has a huge dynamic range.
We have both deep shadows along with intensely bright highlights here, but I've been able to process the image without almost any clipping of shadows or highlights.  Impressive.
In my formal series, my base ISO was 1/10th of a second.  I underexposed five stops from that baseline (1/320th second) and then added five stops of exposure back in post.  Here's what the two images look like side by side:
Yes, you can be forgiven if you don't see much of a difference.  The colors have lost the tiniest bit of saturation, but that's about it.  And have we added a lot of noise in the shadows?  Let's look at 100%:
There's a little additional noise, but not much.  And just for perspective, here's how underexposed everything was before recovery:
Yeah, that's impressive!
How about highlights?  I find the overexposure limit is between 2 and 3 stops.  You can see at the 3 stop overexposure recovery that there are a few hotspots where information has been lost that is unrecoverable. 
If you want more latitude in the highlights you can either underexpose a bit (shadows are easy to recover), or you can utilize Fuji's DR200 and DR400 modes.  If you shoot at a slightly higher ISO value (200), you can choose the DR200 mode, or at ISO 400 you can choose the DR400 mode.  In DR200, camera will use electronic trickery to sample the shadow and midtone data from the current ISO setting (200) while using the base ISO's highlights, giving you an additional stop of DR.  In DR400 the process is further exaggerated as the camera can then sample the highlights from two stops down, giving you two additional stops of DR.  I've utilized this setting fairly frequently when shooting Fuji cameras, and it works well if you want more latitude in the highlights (extra information in the sky, for example).  I felt a little less need to do so with the GFX-100 for the simple reason that it already has more dynamic range than the rest of the cameras I'm shooting with.
More dynamic range doesn't always equal better images.  Sometimes leaving a little mystery in the shadows adds a lot to an image, and often a blown out light coming through a window is preferable to seeing what's outside.  I liked the image on the left better even though you can see more details in the image on the right.  
Sometimes less is more…but I would rather have the latitude to process to taste, and more dynamic range gives you options.  There's a lot to love on that front with the GFX-100, though not anything significantly better than what you can find on the current crop of full frame cameras.
Feel free to check out more photos in the image gallery here to get an even greater sense of the sensor performance  Bottom line:  this sensor produced more stunning images than any I've seen before.  Period.
Conclusion
The Fujifilm GFX-100 is a fascinating camera.  It is full of contradictions.  It is extremely expensive and yet easily the cheapest way to get such vast resolution (until the far cheaper GFX-100S arrives).  It has better autofocus than any previous medium format camera but the near-normalcy of the focus system serves to remind you that quality of focus isn't quite up to par with what we're accustomed to on full frame.  It has a big body with plenty of room for redundant controls, and yet it feels more difficult to control than an X-T3 or X-T4.  There are moments when using this specialized beast feels absolutely normal, and then in the next moment you are jarred back into the reality that this is a 100+ megapixel monster with a few medium format quirks.
This is an incredible sensor, delivering images with detail like I've never seen before.  High ISO performance and dynamic range are also excellent, meaning that you pay little price for having so many pixels.  This is a camera that one could use for high end portraiture, event photography, or landscape work that could deliver images that would look good on billboards.  For the right kind of photographer, this magical sensor could unlock the door that sets their work apart from the crowd.
For most people, however, this camera will be little more than curiosity.  It's price is too high ($10,000 USD!), its body too large, and areas where lesser cameras are actually better will not add up to an enticing enough package.  They may dream, drool a little over the image quality, and then go on to be perfectly content with their Canon, Sony, or Nikon full frame cameras.  The margins between good and great are not always big ones, but if you are a person who is unwilling to settle for less (and willing to deal with a little bit of discomfort to get those results), Fujifilm's GFX-100 medium format camera gives you the kind of imaging that few devices on the planet can match.
Pros:
The best image quality that I've ever seen
Incredible resolution
Excellent dynamic range
Strong high ISO performance despite all those pixels
Dual batteries enable days of shooting between charges
Strong, durable body with good weather sealing
Good IBIS system helps maximize resolution results
Excellent viewfinder
Cheaper than other high resolution medium format options
Eye AF performance is fairly strong
Cons:
Autofocus still has obvious limitations
Ergonomics are not exceptionally good
Vertical grip should have maintained the rubberized texture
It costs $10,000!
Many will find the grip too wide for their hands
Burst rate and tracking capabilities lag far behind smaller sensor rivals 
Gear Used: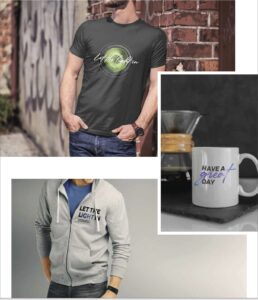 Purchasing your gear through B&H and these links helps fund this website and keeps the articles coming. You can also make a donation here if you would like.  Visit my Amazon page for some of my gear of choice! Thank you for your support.


Great News! I can now offer a 5% discount on all purchases at Amplis Foto, Canada's Leading Photographic Supplier. Please enter discount code: AMPLIS52018DA in your cart. It is good for everything in your cart, and is stackable with other coupons, too! It will take 5% off your entire order! Proceeds go towards keeping this site going and providing you with new reviews!
Check me out on:  My Patreon  | Sign Up for My Newsletter |  Instagram | Facebook | Twitter | Flickr | 500px |  Google+ |
Keywords: Fujifilm, Fujifilm GFX100, Fujifilm GFX-100, GFX100 Review, Review, Fujinon, Fuji, GF, GF 80mm, GF 80 1.7, Fuji 80mm F1.7, GF, 80mm, 80, 1.7, F1.7, WR, Medium Format, Fuji GFX100, GFX, 100, MF, Portrait, Bokeh, Sharpness, Resolution, Video Test, Sample Images, Real World, Fujinon GF 80mm F1.7 Review, Fuji GF 80 Review, review, Dustin Abbott
DISCLAIMER: This article and description contains affiliate links, which means that if you click on one of the product links, I'll receive a small commission. As an Amazon Associate I earn from qualifying purchases.