TTArtisan 21mm F1.5 ASPH Photo Gallery
Dustin Abbott
May 31st, 2021
The TTArtisan 21mm F1.5 ASPH is the second lens I've reviewed from Chinese lensmaker TTArtisan.  The first was an 11mm F2.8 Fisheye lens, which is hardly a conventional lens.  That lens was good enough, however, that I was open to testing another TTArtisan lens.  A 21mm F1.5 lens is slightly more conventional, though the maximum aperture designation of 1.5 is something I tend to see more with cine lenses that are measured in T-stops; an aperture value of F1.4 is typically the standard for stills lenses.  While a maximum aperture of F1.5 is rare, rarer still is a wide aperture, wide angle prime for full frame cameras that costs less than $250 USD.
The TTArtisan 21mm is available in Leica L-mount (black and silver), M-mount (ditt0), Sony E-mount, Canon RF-mount, and Nikon Z-mount, so it covers most of the bases of the major modern mirrorless cameras.  It is a fully manual lens (manual focus, manual aperture, and no electronics), so developing for multiple mounts is much simpler.  I've done my review in a Canon RF mount and on my 45MP Canon EOS R5.  Typically the R5 is a great platform for manual focus, as its innovative Focus Guide works well and the in-body-image-stabilization helps deliver good results in a variety of settings.  The lack of electronics in the TTArtisan 21mm means that the Focus Guide doesn't work, however, so I'm left with more traditional focus overlays and magnifying the image…which is still a far cry simpler than manual focus on any DSLR!
So is this a lens worth considering?  That really comes down to your tastes, and perhaps these images will help you decide. If you would prefer to watch your reviews, you can watch the video review or check out my full text review.
Follow Me @  Patreon  |  My Newsletter |  Instagram | Facebook | DA Merchandise | Flickr | 500px
Thanks to TTArtisan for sending me a loaner copy of the lens for review.  This (as always) is a completely independent review.
Photos of the TTArtisan 21mm F1.5
Photos taken with the TTArtisan 21mm F1.5
Gear Used: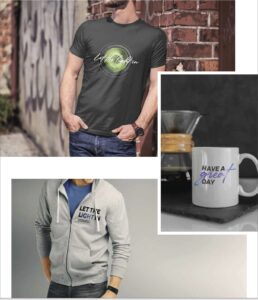 Purchasing your gear through B&H and these links helps fund this website and keeps the articles coming. You can also make a donation here if you would like.  Visit my Amazon page for some of my gear of choice! Thank you for your support.


Great News! I can now offer a 5% discount on all purchases at Amplis Foto, Canada's Leading Photographic Supplier. Please enter discount code: AMPLIS52018DA in your cart. It is good for everything in your cart, and is stackable with other coupons, too! It will take 5% off your entire order! Proceeds go towards keeping this site going and providing you with new reviews!
Check me out on:  My Patreon  | Sign Up for My Newsletter |  Instagram | Facebook | Twitter | Flickr | 500px |  Google+ |
Purchase a TTArtisan 21mm F1.5 ASPH @ B&H Photo https://bhpho.to/3uq8oLC | Amazon https://amzn.to/3c0c9RA | Pergear (International) http://bit.ly/TTArtisan21Pergear | Amazon Canada https://amzn.to/3uzErbH | Amazon UK https://amzn.to/34s9tba | Amazon Germany https://amzn.to/3vwcQtv
Keywords: TTArtisan 21mm F1.5, TTArtisan 21mm F/1.5, F1.5, ASPH, TTArtisan, 21mm, TTArtisan 21 1.5, Review, TTArtisan 21mm F1.5 Review, TTArtisan 21mm Review, Canon EOS R5, EOS, R5, EOS R5, EOS R6, mirrorless, full frame, EOS R5 Review, Canon R5 Review, Manual Focus, Dustin Abbott, Real World, Comparison, Handling, Bokeh, Landscapes, Resolution, High ISO, Image Quality, Sample Images, Photography, 45Mpx, Canon
DISCLAIMER: This article and description contains affiliate links, which means that if you click on one of the product links, I'll receive a small commission. As an Amazon Associate I earn from qualifying purchases.