Feiyu Pocket 3 Action Camera Review
Dustin Abbott
September 18th, 2023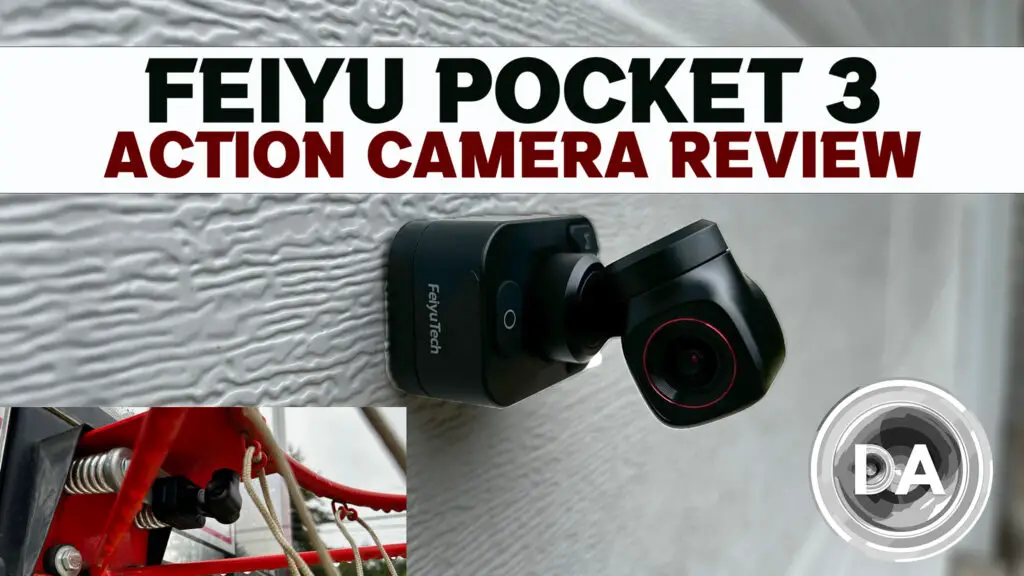 I was excited about the proof of concept of the Pocket 3 action camera from gimbal experts Feiyu for its ability to quickly mount anywhere magnetically, be remotely controlled, and having up to 4K60 video capture.  I instantly saw a great opportunity for adding all kinds of unique B-roll footage to my various reviews…if the Pocket 3 lived up to its hype.
The good news?  It mostly does!  The unique magnetic mounting system means that you can put the camera pretty much anywhere metal, including:
The fridge…
The front door…
On a basketball hoop…
On a bike…
Or even mounted on a car or truck…
I've even attached it to the backstop at a softball game and dove into the Caribbean Sea with it…
The list goes on and on of potential places to put a camera like this and thus the kinds of footage you can grab.  It gives you a lot of options for getting unique footage, and, for the right person, might be just what you've been looking for.   For my full findings, check out the video review here:
Get more information here: https://store.feiyu-tech.com/en-ca/products/feiyu-pocket-3
Buy DA Merchandise https://bit.ly/TWIMerch


Keywords: Feiyu, Pocket 3, Feiyu Pocket 3, Action Camera, 3 axis gimbal, magnetic mount, Feiyu Pocket 3 Review, Bluetooth, Underwater, Dustin Abbott, Tracking, Hands On, Video Test, Sharpness, Autofocus, Build, Real World, letthelightin, DA, #letthelightin, #action
DISCLAIMER: This article and description contains affiliate links, which means that if you click on one of the product links, I'll receive a small commission. As an Amazon Associate I earn from qualifying purchases.