TTArtisan 21mm F1.5 ASPH Review
Dustin Abbott
May 31st, 2021
The TTArtisan 21mm F1.5 ASPH is the second lens I've reviewed from Chinese lensmaker TTArtisan.  The first was an 11mm F2.8 Fisheye lens, which is hardly a conventional lens.  That lens was good enough, however, that I was open to testing another TTArtisan lens.  A 21mm F1.5 lens is slightly more conventional, though the maximum aperture designation of 1.5 is something I tend to see more with cine lenses that are measured in T-stops; an aperture value of F1.4 is typically the standard for stills lenses.  While a maximum aperture of F1.5 is rare, rarer still is a wide aperture, wide angle prime for full frame cameras that costs less than $250 USD.
The TTArtisan 21mm is available in Leica L-mount (black and silver), Sony E-mount, Canon RF-mount, and Nikon Z-mount, so it covers most of the bases of the major modern mirrorless cameras.  It is a fully manual lens (manual focus, manual aperture, and no electronics), so developing for multiple mounts is much simpler.  I've done my review in a Canon RF mount and on my 45MP Canon EOS R5.  Typically the R5 is a great platform for manual focus, as its innovative Focus Guide works well and the in-body-image-stabilization helps deliver good results in a variety of settings.  The lack of electronics in the TTArtisan 21mm means that the Focus Guide doesn't work, however, so I'm left with more traditional focus overlays and magnifying the image…which is still a far cry simpler than manual focus on any DSLR!
So is this a lens worth considering?  The answer is slightly complicated, so let's dive in and find out. If you would prefer to watch your reviews, you can watch the video review below.
Follow Me @  Patreon  |  My Newsletter |  Instagram | Facebook | DA Merchandise | Flickr | 500px
Thanks to TTArtisan for sending me a loaner copy of the lens for review.  This (as always) is a completely independent review.
TTArtisan 21mm F1.5 Build and Handling
Like many such lenses, the TTArtisan has a fairly nice build and is made all of metal, so, although very compact (63 [D] x 73 mm [L]), it weighs in at a moderate 412g, heavier than what you would expect by the dimensions.  The aperture ring is clicked, moves nicely, and has one half stop detents.  The manual focus ring also moves smoothly with nice damping and has a fairly generous 170° of focus throw/rotation.
Up front there is a slightly unique design.  The front diameter of the lens is quite narrow and has a fixed, petal shaped lens hood.  You can use a fairly small diameter compression lens cap that fits over the top of the lens hood.  It works fine, but this configuration leaves no allowance for using filters.
Not to worry, though, as TTArtisan has included an adapter that screws in and allows you to use traditional screw-in filters in a reasonably common 72mm size.  There is a second lens cap that is a flat, screw-in type.  I don't love the screw-in design as it is a much slower process to take it on and off, but I appreciate that they have given an option for those wanting to use filters.
The Canon RF and Nikon Z mounts are wider than the others, and this leads to a somewhat unconventional lens profile where the widest point on the lens is the flared out portion near the lens mount.  Sony E-mount, for example, will have a more standard barrel width (about 7mm narrower).
The trend among many of these Chinese lens makers is to have aperture irises with high blade counts.  This is frequently a good thing, as apertures with higher blade counts tend to do well in retaining a circular shape.  In this case, however, having a high blade count of ten is possibly a detriment.  It's a nice enough aperture iris, with good, even geometry, though the blades here are straight rather than rounded.  Even at F2 you can see the edges of the blades.  Here's a more obvious look at F5.6:
The challenge I found with the high blade count here is that creating sunstars was somewhat difficult.  I typically capture them for my reviews at F11, but in many situations I simply wasn't getting the sunburst effect.
I had to stop down to F16 and squeeze the sun through tree branches to get a proper sunstar effect.  Since the blade count is even, the number of points on the star equal the number of blades (ten), but it looks pretty nice here:
The problem was that the lens is quite flare prone at smaller apertures, meaning if I allowed too much sun through, this was the result:
That's obviously an optical weakness we'll touch on in a moment.
As for the aperture shape for bokeh, there isn't going to a lot of opportunities to create bokeh highlights for a couple of reasons.  The first is obvious, in that while the lens has a wide maximum aperture (F1.5), it also has a wide focal length of 21mm.  Wide angle lenses excel more at having a lot IN focus rather than a lot OUT of focus.  This is complicated by the second reason, and that's one unique to this lens.  It can only focus down to 50cm (the Leica version M version is 70cm!!), which is an extremely long figure for a lens with this wide a focal length.  The Zeiss Loxia 21mm F2.8 can focus twice as closely (25cm), for example, and the Sony 20mm F1.8 G can focus down to 18cm.  The byproduct of this is that the magnification figure of the TTArtisan 21mm F1.5 is one of the worst I've ever seen.  This is as close as I could get to the old Deutschmark that I use to test this:
I'm going to estimate that at something like 0.06x or lower.  Usually the only opportunities you have to really get any kind of bokeh (defocused background) with a wide angle lens is by getting very close to your subject.  That's not really going to happen here.  This is as close as I could get to my subject to try to get some bokeh highlights…and the result was not particularly impressive!
I would treat the wide aperture here as an asset for light gathering and not for bokeh gathering!  This is the best image I could produce for bokeh in my test period…
I like the image, but not because of the tremendously blurred background or high magnification of the subject!!
The lens is built around a nice metal lens mount, though you'll note again the lack of electronics.
This means that there will be no transfer of information from the lens (EXIF data), and also means that if your camera has IBIS, you'll need to set the focal length manually.  Not an insurmountable problem, obviously, but certainly not an asset either.  This is an old school lens, and that means handling more things manually.
TTArtisan 21mm F1.5 Image Quality
Reporting on the image quality from the TTArtisan 21mm is a slightly difficult proposition.  It delivers a decidedly more "vintage" image quality performance in both good and bad ways.  Put succinctly, the lens is not strong in certain metrics where many modern lenses excel, including high correction of aberrations, flare resistance, and biting sharpness and contrast at wide aperture values.  The strength is that colors have a vintage vibe that really works nicely in certain situations.  From a testing perspective, this will be a hard lens to give high marks, but from a "feel" perspective, I suspect that there will be many who simply like the look of the color rendering and even optical flaws from the lens.  This image, for example, really appealed to me despite being a fairly "standard" image, and that was largely due to the unique color rendering that I find very appealing.
The final factor to bear in mind as we proceed is that this is a sub $250 USD lens, so we probably shouldn't it to perform like a $1000+ lens (and it doesn't!)  What's more, I am reviewing the lens on one of Canon's most demanding sensors – the 45MP Canon EOS R5.  Some of these flaws will be a little less noticeable with a lower resolution camera.  Probably most people that have spent $4000 on their camera (like me) aren't going to pair it with $245 lenses.  The 26MP of the EOS RP or 20MP of the EOS R6 are going to be more natural pairings for this lens.
The first major flaw you will encounter is a very severe amount of vignette.  I'm seeing 3+ stops in the extreme corners, and I've noticed that the vignette persists fairly strongly even into smaller aperture values.
I had to use around a +90 to correct for the vignette, and the midpoint all the way to zero.  I used a +7 to correct the barrel distortion, but you can see that it is slightly non-linear so there's a little overcorrection on the vertical lines to get the horizontal lines straight.
You will need to correct for vignette at most all apertures to some degree if you want no corner shading.  I'm curious as to whether other mounts have similar amounts of vignette, as I have noted that Canon RF mount lenses seem to have a consistently high degree of vignette.  Most of those that I've reviewed have been native Canon lenses, so perhaps that's just Canon's currently design philosophy, but it has stood out to me.
The vignette along with the preset aperture (the camera doesn't get to open the aperture during focus and metering because it is all manual and with no electronics) have produced some really varied metering results for me.  I have found that both exposure and white balance can be affected by this, with wide open results often trending really cool and slightly overexposed while stopping down produces more neutral white balances but often underexposed metering.  This seems to be particularly true when the sky is in the frame (when there is a wide dynamic range to exposure).  Here's a case in point:
The shots were taken within seconds of each other, but they metered differently and had a very different white balance.  That variability makes it a little difficult to just correct for via exposure compensation in camera, as the metering isn't really consistent enough to just bias in one direction or the other.  You'll essentially have to learn the quirks of the lens and adjust for it via familiarity.  The good news is that modern cameras have a lot of versatility in their sensors, so most of the time you can just compensate in post. 
This will be a tough lens to just shoot JPEGs with, as there is no in-camera correction, and the vignette is typically too strong to leave unaddressed.
Chromatic aberrations are fairly well controlled, though, with minimal amounts of lateral CA (along the edges of the frame) and only a bit of longitudinal CA (found before and after the plane of focus).  You can see a bit of green fringing after the plane of focus in this shot:
What isn't well corrected, though, are the basic spherical aberrations that reduce contrast.  The lens has decent resolution over the center two thirds of the frame at wide apertures, but contrast is low.  It looks like a bit of Vaseline has been smeared over the lens.  Here's the test chart that crops and details will be taken from:
Here are crops from across the frame at F1.5 (wide open):
You can see the fairly low contrast I mentioned, and also that resolution falls off in the corners.  This agrees with the MTF charts, that show (in the grey lines) that corner resolution is extremely low at maximum aperture.  It reaches as low as about 25% acuity in the corners, whereas the recent Samyang AF 24mm F1.8 I reviewed has about 70% acuity at F1.8 in the extremely corners.
The dark black lines show a better performance at lower resolution (typical), which is why I mention that the EOS R5's sensor may be a little much for this lens to handle.  What's interesting on the MTF, however, is the yellow lines, which show the TTArtisan 21mm stopped down to F8.  They show a near identical pattern but about 50% better (center acuity goes from about 48% to roughly 77%, which edge acuity comes up from 25% to about 40%, though the F8 dropoff in the corners is even more pronounced right near the edge.  This is consistent with what I found in my testing.
So, if you don't speak MTF, let me show you what I mean.  In this shot of a tulip, the crop from the middle of the frame (image 2 below) is fairly good.  Contrast is pretty good, and detail is as well.  If we move down the image to the base of the tulip (image 3, still about the same plane of focus), there's a lot of bleeding and hazy, indistinct textures.
One other thing to note is that the TTArtisan 21mm is not at all good wide open at infinity distances, even in the center of the frame.  The low contrast just destroys its ability to render fine details.  As we've just seen, up close it can do fairly well if you stick to the middle two thirds of the frame, but that's just not true at infinity.  The center is pretty bad, but the edge of the frame (image 3) looks like an impressionists rendering.
If you stop the lens down to F5.6 and shoot the same scene, however, the center results are radically better and even the edge result now looks pretty decent.
Bottom line, this is a pretty nice budget landscape lens if you use it at smaller apertures.  The center gets razer sharp even on my 45MP EOS R5, but the edge and corner performance never gets exceptional.
There's some obvious center improvement at F2 vs F1.5, though its still marginal in the midframe and corner.  By F2.8 the center performance is very good, the midframe good, but the corners, while much improved, are still fairly weak.  By F5.6 the corners look radically better than what they did at F1.5:
That looks pretty good, but perhaps some field curvature keeps us from see the corners looking that good in the real world.  I also noted some decentering in my test lens, with the top left corner in no way matching this performance we've just seen in the lower right corner.  Decentering is not uncommon in budget lenses, obviously, that aren't held to as high of manufacturing standards.
Used to to its strengths, however, the TTArtisan 21mm produced some really nicely colored, highly detailed images for me, like this:
…or this:
One of those strengths is not flare resistance, however.  This is a very flare-prone lens.  One typical flaw will be the giant ring, which I don't hate:
Stop way down and put the sun in the right (wrong?) spot, and you get disaster:
Be careful in composition and pay extra attention to the position of the sun to get best results.
As I noted earlier, there aren't going to be a lot of situations to great bokeh with this lens, but there will be a few.  I felt like this result wasn't too bad, though there is definitely a tendency towards outlining in the bokeh, which tends towards busyness.
I though this image produced a reasonable three dimensional result that I liked:
I liked this one less, however, as there simply isn't enough separation of the subject from the background to produce a really appealing image.
How about coma?  I was unsurprised to find that coma at F1.5 was fairly strong, with star points near the edge of the frame growing "wings" (see image 3 below):
Stopping down to F2 and F2.8 helped somewhat, but near the corners the coma remains.  I did some improvements most places in the frame:
If you have no better option, then definitely use the TTArtisan 21mm for shooting the night sky, but there are better options out there.
In summation, the TTArtisan 21mm F1.5 isn't going to optically appeal to everyone, but I think the price and the unique color rendering might make it appeal to some.  You are certainly not going to find a lens with this wide of an aperture in this wide of a focal length for any cheaper price.  Check out the image gallery here to see more photos and draw your own conclusions.
Conclusion
The TTArtisan 21mm F1.5 ASPH is a welcome lens if nothing else that the ecosystems of Canon RF and Nikon Z are notably limited in inexpensive third party offerings.  There's more options on the Leica mounts, and many options on the Sony FE front, but thus far third party development for Canon and Nikon's full frame mirrorless systems have been slim.  The TTArtisan 21mm is not a world-beater in any metric, but it can produce nice images when used wisely, and the price point of $239 makes this a true value proposition, particularly when you consider how useful the focal length is and how unusually wide the maximum aperture is.
It does come with some quirks, however.  The lack of electronics always adds a few layers of frustration, and the inconsistent metering was a bit of pain.  The heavy vignette makes this more of a lens to be used when shooting RAW, as it will be easier to correct for some of these flaws in post, and RAWs provide more flexibility for editing than JPEGs.  There won't be any in-camera corrections that help JPEGs.
Optically this is a mixed bag.  You can forget shooting infinity subjects before F2.8 if you care at all about image quality, and corners never quite get pin-sharp.  The TTArtisan 21mm F1.5 is also quite flare-prone and suffers from a lot of vignette.  The minimum focus distance and resulting magnification is truly terrible. But it also gets nicely sharp when stopped down and delivers some really interesting colors.
Pros:
Nice build quality for such a budget lens
Aperture and focus rings work well
Includes filter option
Larger maximum aperture than most lenses at this focal length
Intriguing color rendition
Good center and midframe sharpness at smaller apertures
Truly inexpensive – good value for money
Comes in a variety of lens mounts
Cons:
Terrible MFD and magnification
Wide open contrast is low, making the lens appear a bit "soft"
No autofocus 
Corners never get super sharp
Wide open performance at infinity very poor
Extremely flare prone
Gear Used: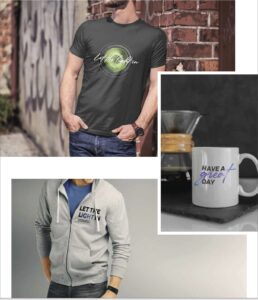 Purchasing your gear through B&H and these links helps fund this website and keeps the articles coming. You can also make a donation here if you would like.  Visit my Amazon page for some of my gear of choice! Thank you for your support.


Great News! I can now offer a 5% discount on all purchases at Amplis Foto, Canada's Leading Photographic Supplier. Please enter discount code: AMPLIS52018DA in your cart. It is good for everything in your cart, and is stackable with other coupons, too! It will take 5% off your entire order! Proceeds go towards keeping this site going and providing you with new reviews!
Check me out on:  My Patreon  | Sign Up for My Newsletter |  Instagram | Facebook | Twitter | Flickr | 500px |  Google+ |
Purchase a TTArtisan 21mm F1.5 ASPH @ B&H Photo https://bhpho.to/3uq8oLC | Amazon https://amzn.to/3c0c9RA | Pergear (International) http://bit.ly/TTArtisan21Pergear | Amazon Canada https://amzn.to/3uzErbH | Amazon UK https://amzn.to/34s9tba | Amazon Germany https://amzn.to/3vwcQtv
Keywords: TTArtisan 21mm F1.5, TTArtisan 21mm F/1.5, F1.5, ASPH, TTArtisan, 21mm, TTArtisan 21 1.5, Review, TTArtisan 21mm F1.5 Review, TTArtisan 21mm Review, Canon EOS R5, EOS, R5, EOS R5, EOS R6, mirrorless, full frame, EOS R5 Review, Canon R5 Review, Manual Focus, Dustin Abbott, Real World, Comparison, Handling, Bokeh, Landscapes, Resolution, High ISO, Image Quality, Sample Images, Photography, 45Mpx, Canon
DISCLAIMER: This article and description contains affiliate links, which means that if you click on one of the product links, I'll receive a small commission. As an Amazon Associate I earn from qualifying purchases.