Samyang AF 35mm F1.4 Review
Dustin Abbott
December 19th, 2018
Check me out on
:  
My Patreon
:  | 
Google+
: |
Facebook
: |
Twitter
: |
Flickr
: |
500px
: |
Sign Up for My Newsletter
:
Samyang/Rokinon have long been known for making budget, manual everything lenses.  I reviewed my first Rokinon lens in 2013, and have reviewed 9 others since (this will be the 11th Samyang/Rokinon lens I've reviewed). In the last two years Samyang has shifted to developing some autofocus lenses, and this is the second of their autofocus lenses (AF) for Sony FE (full frame mirrorless) that I have reviewed.   The new priority at Korean lens maker Samyang is written all over the box of their newest lenses…literally. The letters AF festoon it in giant print on multiple sides. After years of being known as makers of relatively inexpensive manual focus prime lenses often sporting surprisingly good optics, Samyang has shifted gears and has started to develop autofocus lenses. They started on Sony's FE (full frame E-mount), but have diversified now with a few AF lenses for Canon EF and one for Nikon F (as of the time of this review). The Samyang AF 35mm F1.4 is Samyang's 4th lens for Sony FE, and it may just be their best thus far.
I reviewed the AF 50mm F1.4 earlier this year, and, while I liked the excellent light transmission and soft, artful bokeh, I criticized the lens for being fairly soft at wide apertures, having a lot of chromatic aberrations, and for having buzzy, somewhat unsophisticated autofocus.  While Samyang's autofocus development remains a work in progress, Samyang's engineers have made great strides since the AF 50mm F1.4 I reviewed at the beginning of the year and the AF 35mm is a much more sophisticated lens.  The 35AF (as we'll refer to it) shows tremendous amounts of maturation in overall lens design. 
There are few lenses that I personally enjoy better than a good 35mm lens.  If I had to choose a single "walk around" focal length for full frame it would be 35mm.  You can create some nice bokeh when getting close to your subject, shoot portraits without much distortion if you step back and little, and 35mm serves as a great landscape focal length, too.  As a result, I have excited to test this Samyang AF 35mm F1.4 lens because 1) I love wide aperture 35mm lenses 2) I've heard good things about the optics and 3) because I don't have a 35mm on Sony (I adapt my Canon EF 35mm F1.4L II).  There are three major 35mm F1.4 options now on Sony, the very expensive Sony Zeiss Distagon 35mm F1.4, the medium-priced Sigma 35mm F1.4 ART, and this Samyang AF 35mm F1.4, which is the least expensive option.  
Before progressing deeper, I'll note that the copy I'm reviewing has the V3 firmware and this review (and my observations on autofocus) will be based on that. Because Samyang is relatively new to producing autofocus motors and autofocusing lenses, their autofocus performance is a moving target, as firmware releases have improved both focus speed and general performance. That's great news if you are a lens owner, but as a reviewer I only have the opportunity to freeze a certain moment in time and record it in a review. The good news is that Samyang's engineers will receive feedback based on my review and others like it, and that helps to translate into better performance for potential owners of the lenses.
Firmware updates can be had by using their Lens Station. To date this has proven a little difficult to find at times in North America, though it's fairly easy to find on Ebay. It's worth investing in if you are interested in Samyang lenses, and those who have owned AF lenses and had their firmware updated over time have noted fairly dramatic improvements. You can make some other tweaks to lens behavior by using the Lens Station as well. It's encouraging that the Samyang 35AF, though a fairly recent lens, has already received two firmware updates.
The Samyang (also distributed under the Rokinon brand in Western countries) comes at a great price when compared to the Sony Zeiss Distagon 35mm F1.4. It lists at $799 in the US market, but I've frequently seen it at prices as low as the $500 range. The Sony/Zeiss typically hovers around the $1500 range – 3x as much at the moment. That makes the 35AF a compelling option based on price…but does it perform well enough to get your hard-earned money?
Prefer to watch your reviews? I've got you covered with my detailed final verdict video here:
Samyang 35AF Build, Design, and Handling
There is a mix of good and bad on this front, but the basic build and design of the lens is actually all good.  This is a sleek, nicely made, extremely modern-looking lens that has great presence on the camera.  The biggest build objections are going to be what is missing:  no switches (arguably unimportant), but, more importantly, no weather-sealing of any kind.  This video breaks down what's there and what's missing, and gives you an interactive look at everything.
The 35AF is a substantial lens that is actually a tiny bit larger than the Sony/Zeiss lens.  It 2.99″ (75.9mm) in diameter (so sports a common 67mm filter thread) vs the slightly thicker Sony/Zeiss at 3.09″ (78.5mm), which has a 72mm filter thread.  While slimmer, the Samyang is a bit longer at 4.53″ (115mm) than the 4.41″ (112mm) of the Sony/Zeiss.  The 35AF is even a bit heavier, at 1.42lb/645g vs 1.39lb/630g.  This size and weight is due to being 1) optically strong and 2) solidly built with what feels like some metal alloys in the lens barrel.
As noted, the lens has a very sleek design, due in part to having nothing other than the manual focus ring on it.  No switches of any kind.  The Sony/Zeiss does sport an AF/MF switch (which is nice to have) while also have a second switch to declick the aperture (also nice to have).  I personally keep the down direct on the rear D-Pad mapped to a quick switch to MF to make up the difference with lenses, so that's not a huge deal to me, though I do prefer having the physical switch.  There is no option for declicking the aperture, as, unlike the Sony/Zeiss, there is no aperture ring on the lens.  This will significant for some videographers, particularly those who do employ techniques like aperture racking, but for most shooters this will not be missed.  I would recommend looking elsewhere if you are seriously into video.  The Zeiss Loxia 35mm F2 is probably the better option for filmmakers, though the Sony/Zeiss Distagon may also be appealing.
The tradeoff for having not switches or rings on the barrel is that if you like minimalism, this arguably one of the better looking lenses on the Sony platform.  It has a sleek, anodized look, broken up only by the wide, tightly ribbed manual focus ring and an elegant red accent ring near the front like a Canon L series lens…though arguably a little classier.  The lens looks and feel great!
The 35AF, like most mirrorless lenses, is designed with a "focus-by-wire" manual focus system.  With such lenses there is not direct coupling between the focus ring and internal focus elements.  Instead input from the MF ring is registered and run through the focus motor itself, which then drives the elements forward or backward to achieve manual focus.  Due to the nature of this focus system there is no "hard stops" at minimum or infinity…the ring can be moved endlessly with no limit on either end.  The "feel" of these focus rings still varies widely, however, with some easier to use than others.  On Sony, MF is aided by two things.  First, when input is detected on the focus ring on the 35AF, the selected focus area will automatically be magnified in the viewfinder or LCD screen to help you visually confirm focus, and a digital distance scale will also be displayed to help you determine the distance to the subject.  You can further augment this with focus overlays if desired.  
The focus ring moves fine (smoothly) for major focus shifts, though I find that it isn't as precise as what I would like when fine tuning focus.  It's almost as if there is a tiny amounts of drag or stickiness when trying to finely tune focus, and so instead of moving with even resistance you feel an ever-so-tiny catch and release, catch and release.  Note that I'm trying to explain something that is very small, but I do find that I don't enjoy precision MF as much as what I do on some other lenses.  It's not bad, but neither is it exceptional.
As previously noted, the 35AF does not have weather sealing.  It has a nice metal lens mount, but gasket there to help keep out dust and moisture, nor does it have internal sealing.  On Samyang's most recent autofocus lenses for DSLRs they have started to include weather sealing, so I'm hopeful that future lenses for Sony FE (85mm and 135mm, please!) might include this.
The lens has nine rounded aperture blades which do retain a circular shape at wider apertures, but when stopped down to F5.6 or smaller you can see the nonagonal shape.  
There is no image stabilization in the lens, but neither is there in any of the competing lenses on Sony, either.  This is handled in body by Steady Shot, and it works well enough to allow for low shutter speeds where desired.  I got plenty of keepers around 1/10th second, which, considering the high resolution of the a7R3 that I was testing it on, seems very reasonable.  This cat photo is a 1/10th second shutter speed shot, and looks fine…and that's with a living subject…and things that breathe move.
You focus as closely as near one foot (30cm) and achieve a maximum magnification figure of 0.17x (1:5.9).  That lags a bit behind the 0.18x of the Sony/Zeiss, but not enough to be meaningful.  This is still useful for getting close to a subject and blowing out the background:
Though I do wish it were weather-sealed, this is a beautifully made lens that feels more premium than what its price suggests.  I own the Sony/Zeiss Planar 50mm F1.4, and the Samyang AF35 feels more similar than different to that lens.
Samyang AF 35mm F1.4 FE Autofocus Performance
Autofocus is the new priority at Samyang, and outside of their premium XP series of manual focus lenses (which are pretty fantastic), pretty much all their recent lenses have been autofocus lenses.  As I noted earlier, autofocus remains a work in progress at Samyang.  My review of the 50mm F1.4 criticized the somewhat crude nature of the autofocus motor, which was somewhat buzzy, slower than competing lenses, and with a general lack of sophistication.  Samyang debuted a new focus system in the 35AF, however, which they call Dual LSM (Linear Sonic Motor).  If I understand correctly, there are actually two motors engaged in the focus process, which produced faster, MUCH quieter, and generally accurate autofocus.
There's no question that the autofocus is now much quieter.  Gone is the buzzy sound of a focus motor that seemed to be laboring.  Autofocus is achieved very quickly, with only the faintest sound of tiny pulses as the lens rapidly locks focus.  The loudest sound you will hear single shot mode is the sound of focus being locked.  AF-S (or DMF) are my preferred focus modes with the 35AF.  It behaves nearly identically to my very expensive Sony/Zeiss Planar lens in AF-S, providing near instant, very quiet focus results.  Focus precision is generally excellent as well.
If I were commenting solely on single shot AF, I would assert that the Samyang 35AF works pretty much equally well to other lenses in my kit or that I've tested.  But there are still some quirks to be worked out when you switch over to AF-C (continuous autofocus).  Autofocus continues to be rapid, but there is a little more noise in general, mostly because the focus motor refuses to lock and settle, even if the subject is static.  There are near constant micro-pulses, and you can visually see focus settling, slightly defocusing, and then refocusing.  This is not a major defocus (focus rack); it happens on a micro level.  The problem comes if you happen to take a photo during one of those split second when focus is doing a micro-pulse.  The three image crops below were taken a few seconds apart.  Two well focused results bracket a very poorly focused result.  The difference is that microadjustment.
I was intrigued by this focus pattern, so I ran a series of real-world portrait tests to determine what the issue was.  I first mounted the camera on a tripod and then used EYE AF to focus on my model, and had her sit still while I defocused in between shots.  I shot with F1.4. so the margin for error would be very high.  I had a near perfect run over 30 shots even as I changed different focus modes (AF-C all points active, AF-C Flexi-point, and AF-S).  I put the Sony/Zeiss Planar on and got essentially identical behavior.  Here's a look at 9 images from the AF-C series:
Very consistent.  Okay, so why didn't I see as consistent a result in real world shooting in AF-C mode?  I decided to introduce a few more variables.  I shot two more comparisons, both at F1.4 again, in AF-C mode using EYE-AF, but this time I shot handheld and had my subject shift poses between each shot.  In the first series I had SteadyShot ON (IBIS).  My keeper rate dropped (I showed you a few frames above) to about 40% perfectly focused and 70% acceptably focused.  
I then tried the same test with SteadyShot OFF.  I saw somewhat improved results, with about 58% perfectly focused and 85% acceptably focused.  I also saw, on some shots, some evidence of a bit of motion blur (shutter speed was at 1/80th second, which is enough to eliminate most camera shake but not enough to eliminate subject movement).  Here's the final six of those frames to show you the variables:
IBIS being on or off did make a difference, so I surmise that perhaps the act of stabilizing the lens may cause slightly more of that microadjusting.  You may notice a mild improvement in situations where you don't need SteadyShot by turning it off, or that may not be a factor at all with your camera and lens combination.  Now, to be fair, it is often possible to visually see when focus is more accurate and click the shutter then, and obviously a smaller aperture and deeper depth of field would hide some of those minor variances.  Still, with the V3 firmware on the 35AF that I was reviewing, I did prefer its behavior in AF-S mode for stills.  It behaves as well as my Sony lenses in AF-S, essentially as fast, quiet, and accurate as them. It is capable of being a lovely portrait lens:
At smaller apertures it can turn even a casual shot on a street into something special:
I've given Samyang's engineers feedback on the AF-C performance, and was told that they are aware and continuing to work to refine that behavior, so here's hoping for more improvement in future firmware updates.
I was actually less concerned over AF-C performance during video capture.  The 35AF did a fairly good job of tracking my face (there are some clips in the video review that show this), and, with proper settings, I found that I got a very good AF performance while shooting one of my static, on camera segments (check out the intro portion of this video, which was shot using the Samyang AF 35mm F1.4 on the Sony a7R3).  That video review also has some video clips taken of other scenes as well, and the lens does pretty well during video servo AF.
There's no question that the Samyang 35AF is a huge step forward for Samyang in the quality and consistency of focus.  Their Dual LSM focus motor system in this lens is a very positive development that shows much more sophistication than the last autofocusing Samyang lens I used.  I do think there is still room for improvement (particularly when shooting in AF-C), but it does appear that Samyang is committed to supporting their lenses and continuing development in this area.  I'm encouraged by what I've seen.
Samyang 35AF Image Quality
The best way to break down the image quality from the Samyang 35AF is by watching this video where I interactively break down its performance with real-world images and controlled tests:
I break image quality down in two main categories:  resolution and rendering.  Resolution covers the nuts and bolts of lens sharpness and the factors that impact that, including things like longitudinal chromatic aberrations, distortion, and vignette.  Under the rendering heading I look at other aspects of image quality, from color to aberrations to bokeh, flare resistance, and more.
Resolution
The only 35mm F1.4 lens that I had on hand to compare the Samyang to was what I consider to be the best autofocusing 35mm lens out there – the Canon EF 35mm F1.4L II (a lens that I consider their best prime lens under 200mm, though the new Canon RF 50mm F1.2L may convince me otherwise when I review it).  It may be a little unfair to compare the 35AF to a Canon lens that costs at least 3x as much, though I felt the Samyang didn't fall apart when compared to this lofty competition.
Let's first take a look at the global image from the Samyang AF 35mm F1.4 and 42MP Sony a7R3.  While Sony does support third party lens corrections and does at times embed corrections into even RAW files, I feel like the RAW files are arriving fairly uncorrected.  When I compare the JPEG and RAW versions of the same file, for example, this is what I see:
So, there is definitely no correction of distortion and vignette automatically taking place on the RAW files, though the JPEG looks fairly well corrected.  What we can see is a moderate amount of barrel distortion and vignette.  If I compare to the Canon lens, the vignette is heavier on the Canon but the distortion is milder. 
When I compared the Samyang AF 50mm F1.4 to the Sony/Zeiss Planar and 55mm F1.8 Sonnar lenses, I discovered that the Samyang actually had better light transmission than both of them.  It produced a brighter image with equal settings.  The AF35 also shares this strength, clearly, as though the Canon lens metered with a 1/3rd stop slower shutter speed (1/2000th vs 1/2500th for the Samyang), the Samyang's histogram was still shifted further left (brighter) than the Canon.  I would estimate the light transmission advantage to be somewhere near one half stop for the Samyang…and that's a good thing!
The Canon's superior contrast and resolution can be easily seen at F1.4, however.  In the center of the frame the resolution difference is not significant, though you can definitely see that the Canon has superior contrast.  There is a slight haze to textures that show the superior microcontrast of the premium Canon lens.
That advantage is more pronounced near the edge of the frame, where the Samyang shows a great drop-off in performance than the Canon. 
I also noted a slight centering issue where the right side seemed sharper/better focused than the left.  I ran some tests to see if it was a centering issue or field curvature issue where the lens struggles to focus both sides of the frame identically.  I found that focusing on the center (where I typically focus for these tests) produced a stronger right side performance than left side (though not by a huge margin).  If I focused on the left side, the left side was sharper but the center and right sides were slightly softer.  If I focused on the right side, the right side and center looked great but the left side was noticeably out of focus.  A slight decentering issue seems the to be the problem, though fortunately at smaller apertures it less apparent and doesn't often seem to affect real world results.  This shot, for example, shows nice sharpness at F5.6 on either edge of the image:
I should also point out that this image was taken at 1/15th of a second, which shows the value of Sony's SteadyShot.
The reason for the contrast difference can be seen in this shot, which shows that Canon has better control of the longitudinal chromatic aberrations that do cheat a lens of some microcontrast:
You can see some green fringing from the Samyang that the Canon lacks, and thus the Canon shows a little more "bite" on the plane of focus.  The 35AF has much better aberrations control than what the 50AF did, though. Stopping the Samyang down to F2 shows a definite improvement in contrast.
A peak at the edge shows both haze and vignette lifting, allowing for a sharper looking image.  
If we check back in with the Canon now, we find that there is little to distinguish them even on the edge.  I would ever-so-slightly favor the Canon's result, but I don't think it would detectable without the side-by-side comparison.  That's impressive considering the price difference between the two.
This real-world, three dimensional subject comparison shot shows that if I did not label the two lenses, you would have a hard time distinguishing between the two.
Here's a couple of real world F2 results that show that this lens can produce gorgeous results in more typical shooting conditions.
Stopping it down to landscape apertures allows it to produce highly detailed images that can really shine:
The AF35 is one of Samyang's best lenses optically.  It delivers a strong performance in resolution and contrast, and, while outclassed by the superior Canon lens, it isn't by much.
Rendering
What about the other metrics of image quality?  One of the things that I personally do if I'm considering a lens that's been on the market for a while is to look at groups on Flickr or other places that are dedicated to that lens.  I like to see the kinds of images that people have been able to produce with it, for, while the end results vary according to the individual's talent and ability to post-process, I start to get a feel for what a lens is capable of.  It was the general rendering of this lens that drew me to it.
We've noted that the lens delivers quite a strong resolution performance, though wide aperture contrast is held back a bit by longitudinal chromatic aberrations.  There aren't any additional aberrations, however, as I find no evidence of lateral CA in real world photos.  You will spot a little green fringing in some shots, but, as you can see from this photo, the lens delivers fairly crisp results even at F1.4:
Here's another photo that I find interesting that I shot at F1.4 in challenging conditions:
I typically find Samyang glass renders slightly warm, and I think that is the case here, though it seems fairly mild to me.  Here's a look at the color rendition from the lens under controlled lighting.
It seemed a little warmer than the Canon lens when I used them side by side, but I don't see a significant difference when compared to the Sony Planar lens:
While I've mostly been shooting in winter, I have found a few bright moments to catch some color, and it looks fine to me:
How about flare resistance?  I shot these tests on an extremely bright day with fresh snow reflecting a lot of light.  I found some mild ghosting effects (look at the lower third of the image), but they didn't seem particularly pronounced.  Stopped down (F11) the ghosting pattern has more a more defined pattern, but it doesn't grow to destructive proportions and contrast has held very strong.  In the third image (strongly backlit at F1.4), I found contrast has held up very well.  
The 35AF is not completely resistant to flare, but this is an area where it fares better than the Canon (which I've owned for years and have a lot of experience with).  I give it good marks in this regard.
Finally, let's talk about the bokeh.  It's a slightly mixed bag.  In general I quite like it, as it allows objects in either the foreground or the background to nicely melt away.
You can get close to subjects and really create a creamy background that looks very nice.  I even find the transition zone renders fairly well and doesn't get too busy.
The Achilles's heel of the lens is if bright lights are part of the defocused area, because that's when the concentric circles show up.  Commonly called "onion bokeh", this is a look that I'm personally not a big fan of.
You can reduce that look through post-processing, but if you shoot a lot of shots with these type of lights in the background, this may not be the lens for you.  If you don't, I suspect that you will like the bokeh from this lens just fine.
I've used the 35AF for portraits, for events, for general purpose and city work, and for landscapes.  It's a focal length that works well for a lot of stuff, and it's a lens I've reached for often during my review period.  The Canon 35L II is optically superior at wide apertures and is slightly better corrected, but the argument for the Samyang is the same as it would be for the Sony/Zeiss Distagon 35mm F1.4, namely that it provides most of the same performance for around a third of the price.  The difference between the Samyang and the Distagon would be even less pronounced, as the Canon is superior to the Sony lens.
Here are few more images taken during my review period, and you can find more by visiting the Image Gallery here. 
Conclusion
My time with the Samyang AF 35mm F1.4 left me encouraged about Samyang's future.  They have significantly improved the autofocus performance with a much more sophisticated focus motor that is faster, quieter, and more competent in operation.  As I noted, I do think there are still a few quirks to work out with AF-C performance, but the lens performs quite well overall (particularly if you use AF-S).  Optically it delivers at least 90% of the expensive competitors at something closer to 35-40% of the price, so that makes it a strong value proposition.  This is just the kind of the lens that has been needed in the Sony FE mount – strong performing third party alternatives to those who can't justify (or can't afford) the much higher price for the premium option.  I could not and would not positively recommend the AF 50mm F1.4, but I can recommend the AF35 with no hesitation.  
Pros:
Nice build and a great looking lens
Much improved autofocus that is fast and quiet…particularly in AF-S mode
Strong image quality with good resolution
Good bokeh quality in most situations
Good flare resistance
Excellent light transmission
Excellent price-to-performance ratio
Cons:
No weather sealing
AF-C autofocus not as confident as AF-S
Some onion-bokeh if bright lights in the frame
Some barrel distortion
Manual focus ring could be a little more precise
Gear Used:
Purchase the Samyang AF 35mm F1.4 @ B&H Photo | Amazon | Amazon Canada | Amazon UK | Amazon Germany | Ebay 
Sony a7R III Camera: B&H Photo | Amazon | Amazon.ca | Amazon UK  | Ebay
Peak Design Slide Lite:  Peak Design Store | B&H Photo | Amazon | Amazon Canada | Amazon UK
Sony a6500: B&H Photo | Amazon | Amazon.ca | Amazon UK | Ebay
Peak Design Leash Strap:  Peak Design Store | B&H Photo | Amazon | Amazon Canada  | Amazon UK
BenQ SW271 4K Photo Editing Monitor – B&H Photo  | Amazon | Amazon.ca | Amazon UK
Adobe Photoshop Creative Cloud 1-Year Subscription
Alien Skin Exposure X4 (Use Code "dustinabbott" to get 10% anything and everything)
Visit Dustin's Amazon Storefront and see his favorite gear


Purchasing your gear through B&H and these links helps fund this website and keeps the articles coming. You can also make a donation here if you would like.  Visit my Amazon page for some of my gear of choice! Thank you for your support.


Great News! I can now offer a 5% discount on all purchases at Amplis Foto, Canada's Leading Photographic Supplier. Please enter discount code: AMPLIS52018DA in your cart. It is good for everything in your cart, and is stackable with other coupons, too! It will take 5% off your entire order! Proceeds go towards keeping this site going and providing you with new reviews!
Check me out on:
My Patreon:  | Google+: | Facebook: | Twitter: | Flickr: | 500px: | Sign Up for My Newsletter :



Use Code "DUSTINHDR" to get $10 off ($15 CDN) Luminar and/or AuroraHDR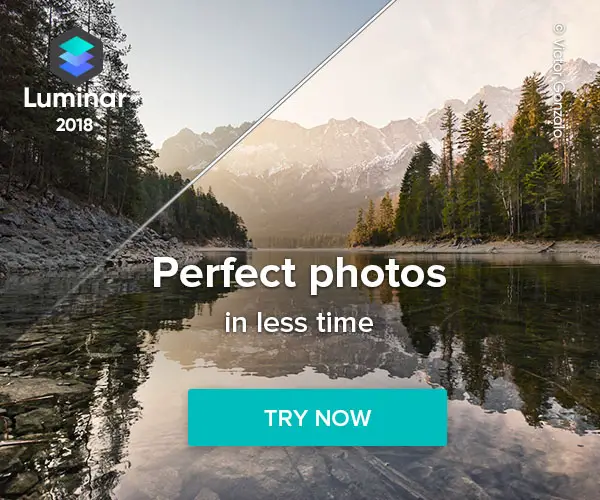 Keywords:  Samyang AF, Rokinon AF, Samyang 35 1.4, Samyang 35 F1.4, Samyang AF 35mm, Samyang AF 35mm 1.4, F1.4, F/1.4, AF, AF 35mm, 35mm, Dustin Abbott, Samyang AF 35mm review, Samyang 35 1.4 Review, Rokinon 35 1.4 review, autofocus, image quality, sample photos, video test, video review, Sony, FE, E-mount, a7R3, a7riii, a7iii, a73
DISCLAIMER: This article and description contains affiliate links, which means that if you click on one of the product links, I'll receive a small commission. As an Amazon Associate I earn from qualifying purchases.