Canon EF-S 18-135mm f/3.5-5.6 IS USM Review
Dustin Abbott
May 4th, 2016
Batman's Lens of Choice?
As soon as I took this lens out of the box I knew that it represented a departure for Canon in more than just its internal focus system. The lens explores a whole new look for Canon's budget glass, with a black on black finish without the adornment of any contrasting colors (no silver ring). It has more of a matte finish than any lenses from Canon I've seen, and even the texture of the lens barrel is a slightly soft touch, minutely powdered texture. There is a faint contrast ring of finish between the zoom and focus rings in an even blacker color but with a shinier finish. If Batman owned a lens, it would be the Canon EF-S 18-135mm f/3.5-5.6 IS USM.  It looks like a stealth bomber.
Check me out on:  Google+: | Facebook: | Twitter: | Flickr: | 500px: | Sign Up for My Newsletter :
Want to Watch your Review?  Click below:
In similar fashion the switches are also stealthy. They are smaller than typical and are lower profile. You definitely won't be accidentally engaging them, but I see the potential downside that they could also be hard to engage if you were wearing gloves or had thick/blunt fingers.  They can be a little hard to find by feel alone.  A little lower down there is a zoom lock (it can only be engaged in the fully retracted position), but the lens (out of the box, at least), shows zero inclination towards zoom creep. A zoom lock is always a welcome addition, but I doubt you will be using it very often.
There are no distance markings on the lens much like all of the STM lenses. What the lens does have is a brand new mounting/contact area for use with Canon's new power zoom accessory (more on this below).
The lens has a nicely compact form for its impressive zoom range, though don't expect something tiny. It is about 3.78"/96mm long, but the barrel will extend roughly another 2 inches/5cm when zoomed out to 135mm. The zoom action is nice and smooth. The lens weighs in at 1.13lb/515g, so, while not a featherweight, it should be light enough to not be a dealbreaker for the vast majority of photographers.  The zoom action is very smooth and there is no play or wobble in the lens barrel.
The lens has a very common 67mm front filter thread, one shared with many other lenses. It has several rounded aperture blades that do a fairly decent job of retaining a circular shape when stopped down.
While the overall build of the lens feels quite good (though obviously not professional grade), it should be noted that the lens makes no concessions towards any kind of weather sealing or moisture resistance and so users should use some caution when shooting in inclement weather. This is one area where the Tamron superzoom lenses (even the cheap Tamron 18-200mm VC that I reviewed) have the upper hand.
Some of the third party lens makers are taking a hit for moving production to facilities in other countries on some of their lenses, but it is worth noting that other than the high end Canon lenses it has been a while since I've seen one made in Japan (my EF 35mm f/2 IS was made in Japan). An easy way to tell is that Canon tends to put "Made in Japan" on the bodies of the lenses made in Japan, while they hide the outsourced info in black on black on the rear mount. If you look carefully, you will often see, "Made in Malaysia" or "Made in Taiwan". This lens is the latter. I don't say that to be prejudicial towards these countries but rather to level the playing field; it isn't just third party manufacturers that have been forced to move some of their manufacturing out of Japan. Economic realities often mean that fabrication costs within Japan are too high for these lower margin lenses but doesn't necessarily mean that quality is lower or that sample variation is higher.
In typical Canon fashion for its consumer level lenses neither a lens hood nor a protective case or pouch is included.
Nano USM – Very Impressive
Equally stealthy is the new Nano USM focus motor. Using the new 80D I just found that focus was just suddenly there. Almost no sound and very little focus time. No sense of elements moving (admittedly the elements aren't huge in this lens anyway!) but rather an almost complete lack of sensory feedback at all. It just focuses…faster than any STM system I have used but even more quietly.  Canon claims that the focus speed on the telephoto end is more than 4x!! faster than the previous generation STM version of the lens, and I don't doubt it.  It is fast, utterly quiet, and without any drama in focus at all. Full time manual focus override is available, and while I can tell that it must be a focus by wire system (once again there isn't any kind of sensory feel of moving anything) the lag issue that often plagues STM focus  isn't there. While I still prefer the tactile response of a good manual focus lenses' focus ring, this is definitely an improvement over STM.
The lens is equally impressive in tracking mode. Using Phase Detect (viewfinder) AF, I had no issues with tracking a subject (particularly one moving towards the camera). In one sequence of my son running full tilt towards me I took 47 frames (in around 6 seconds according to the time stamp) I didn't find any photos really missed.  This ought to make some moms and dads very happy when they try to keep up with their kids! The success rate wasn't quite as high tracking in Live View mode on the new 80D, but frankly I can't imagine why someone would prefer this over viewfinder AF for tracking action.  If you would like to see the whole tracking sequence, watch the video review here.
My first impression says, "STM who?" Methinks that STM may have been just a transition phase to this clearly more advanced technology.  I liked Nano USM more and more as I used it.
Image Quality
The flexibility of such a focal range and its 7.5x zoom ratio is extremely desirable. The 28.8-216mm full frame equivalent focal range is one that makes me jealous, and the applications for this focal range are essentially limitless. Here's a scene at 18mm and then 135mm.
The lens has 16 elements in 12 groups, which is the same as the previous generation STM lens.  It is safe to say that if you are familiar with the previous generation lens then you have a pretty good idea of what to expect from this lens.
Unfortunately the lens is not exempt from some chromatic aberrations, with both green and purple fringing showing the respective areas of high contrast. While the lens is too new to have a profile yet in Lightroom/ACR, I did find simply checking Lightroom's "Remove Chromatic Aberration" box was all that was really needed to nicely clear up the CA in most cases, though some purple fringing persisted in more extreme instances.
Reviewing lenses like this can be somewhat difficult for me as my sense of what qualifies as good resolution in a lens like this is skewed by being able to use all of the best new gear…including a number of recent lenses that have set the bar ever higher in their respective fields. A consumer grade zoom lens is not going to be able to compete with those lenses. The STM version of the lens (the second of Canon's three lenses in this focal length for the EF-S mount) made a nice evolutionary step forward in optical performance from the first generation. This lens is pretty similar to the previous generation lens. It compares favorably with other superzoom lenses and almost matches my favorite EF-S zoom – the EF-S 15-85mm IS USM.  The lens fairly handily betters the image quality at comparable settings from the Tamron 16-300 VC lens that I reviewed a year or so ago and should be seriously considered for those looking for a travel lens, particularly when purchased in a kit.
The lens performance is quite strong in the center of the frame and even into the mid-frame, though corner performance is softer and far less contrasty. Stopping down helps some, but don't expect the extreme corners to ever be exceptional.
The EF-S 24mm f/2.8 pancake lens turns in a stronger extreme corner performance than this lens does even stopped down to f/8. Images from the EF-S 18-135mm look nice and detailed at standard viewing sizes but much less impressive at a pixel level.
When used on the longer end the lens is capable of making backgrounds nicely disappear and the bokeh is fairly decent. The bokeh itself is not exceptional, but neither is it terrible. There is some activity with bokeh highlight circles, but no concentric circles (onion bokeh). The inner line of the circles is somewhat pronounced, with translates into some harder edges in defocused regions than what is optimal. Still, on the long end of the zoom range you are able to throw backgrounds out of focus quite nicely, particularly if you get fairly close to your subject.
The lens exhibits fairly strong barrel distortion on the wide end (the center bulges out), while there is some pincushion distortion on the long end, though it seems a little less extreme. This is rarely a strength for this type of lens. It should be noted that you can enable distortion correction in the camera body for some newer cameras, which will help those of you that shoot JPEGs.
The lens does vignette (particularly on the wide end), but at 18mm f/3.5 (worst case scenario) the vignette doesn't quite reach two stops in the most extreme corners, so we'll call this a mild vignette.
When pointed at the sun the lens does veil somewhat and will produce a few ghosting effects. Stopping down seems to help with this, though the ghost effects (blobs of color) that remain tend to be more defined. The lens produces surprisingly nice sunstars when stopped down.
The lens has a minimum focus distance of 15.4"/39cm and at 135mm turns out an impressive (and highly useful) .28x maximum magnification.
Most of these optical flaws are part and parcel for zoom lenses with big focal ranges, and none of this particular lens "sins" are extreme. It performs as one might expect and is capable of producing nice images that will satisfy most of its customers.  Check out the image gallery here to see many more samples!
New Tricks
While we've already discussed the new Nano USM technology, it is worth repeating again. The focus speed is a LOT faster than the STM version of the lens. Canon states that is about 2.5x faster on the wide end and as much as 4.3x on the long end. This is very impressive, and so is the actual focus performance of the lens. It is both fast and accurate and I look forward to Canon implementing this focus system in other lenses moving ahead.
The speed and quality of the Nano USM AF system are put to the test by the burst rate of the new 80D. I found that when using traditional viewfinder AF in AF Servo mode that tracking results are quite excellent, particularly when the subject is moving roughly towards the camera. Side to side tracking is more complex and has more variables.
While the focus by wire system will never be my favorite for manual focusing (I like to manually focus at times, so this matters to me), it is somewhat less annoying than STM.
I was interested in seeing how the lens would react when used via adapter on the Canon EOS M3 that I happen to own. How would Nano USM translate to the mirrorless body? All of the native mount EF-M lenses from Canon have utilized STM. The snappy focus translated very well, and, while the lens didn't focus as quickly on the M3 as a DLSR (no lens does!) it did focus quickly and accurately. I found it interesting (and unusual) that the lens actually focused more quickly on the long end than it did the wide. Usually it is the other way around. On a practical level, while the EF-S 18-135mm is larger than optimal for the lightweight M3 body, the low overall weight of the lens made it a reasonable fit there and certainly of some use if you happened to also own one of the M series bodies. As of yet there is no comparable lens from Canon, though Tamron does make a very nice 18-200mm lens in an EF-M mount that I review here.  Here's a nice shot from this combination:
The lens not only has an extremely effective image stabilizer, but also touts a new dynamic IS setting specifically for video production. This showed its worth by producing amazingly steady handheld moving pan shots. Not quite Glidecam stuff, but better than what I've seen from handheld video. You can see a brief clip from it in the video review.
The stabilizer for still works perfectly. It comes on and off without anything noticeably happening and operates so quietly that I can barely hear the inner workings with my ear pressed right up to the barrel. Canon claims four stops of compensation. I was able to easily nail this shot at 1/6th shutter speed at 135mm (216mm FF equivalent). Very impressive.
The other new trick for the EF-S 18-135mm is compatibility with Canon's new PZ-E1 power zoom accessory. This attaches the lens and enables silent electronic zoom control both physically and remotely via the Canon app. The power zoom also gives you options for setting the zoom speed, enabling much greater flexibility for video capture and making the lens operate very similarly to a camcorder lens. It will be interesting to see which lenses in the future are also designed for use with this accessory. While it may be a niche item that doesn't appeal to everyone, it does certainly give some additional (potential) functionality for owners of the lens.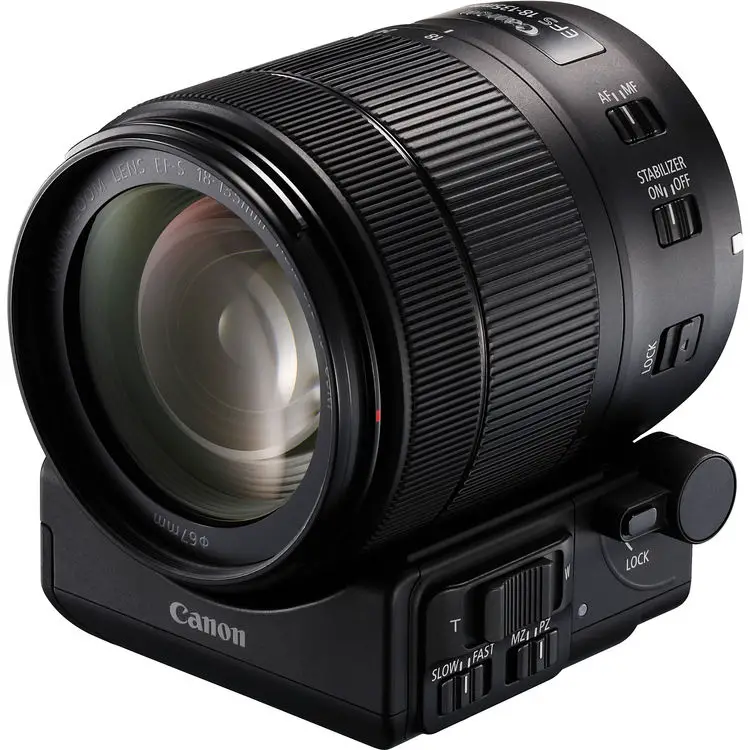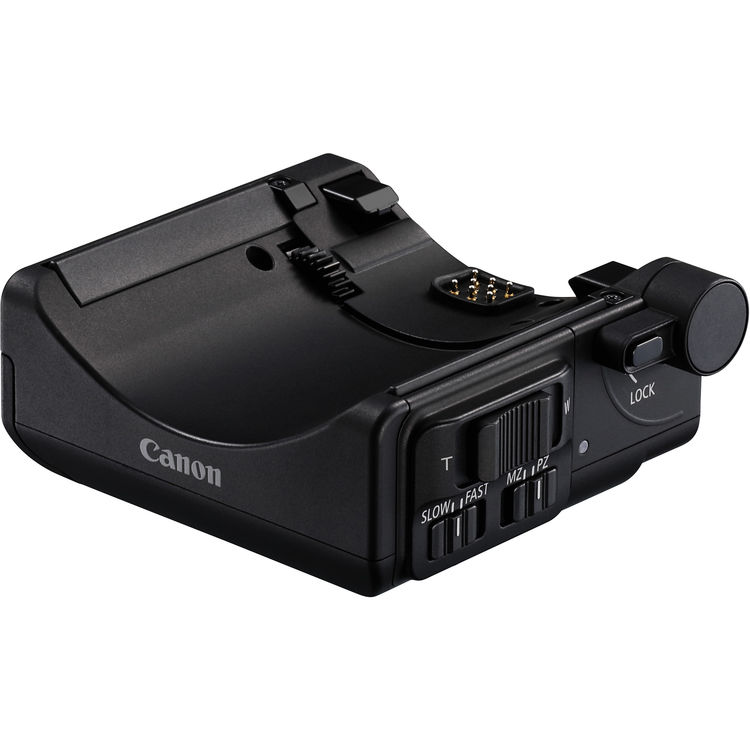 This lens is available in a kit with the new Canon EOS 80D, but, interestingly, there is no discount for buying it that way (for now). When that changes (and it surely will), expect this lens to become an excellent value when purchased in kit with a camera body. Right now it retails for $599.00, which is a $50 premium over the previous generation STM version. Anyone that has used both lenses would probably happily pay that premium, as the new focus system is a vast improvement and really makes the lens a pleasure to use. Its new focus is fast enough to compare with lenses costing much, much more. Canon has a new edge. I would have liked to see more of a step forward in the optical performance (this is really just a lateral move), but the image quality is "good enough" for most people and can certainly produce some nice images.
Conclusion
There is a lot to like about Canon's newest lens. I'm blown away by the new focus system and feel like it represents a better, more effective focus system than any of Canon's consumer grade lenses have received before. It is almost eerily fast and silent, and has proven quiet effective in both tracking and stills focus performance.  This is going to help a lot of people keep up with their active children or grandchildren. I feel that Nano USM represents a quantum leap forward for an AF system that is equally effective in both stills and video shooting. I only wish that the image quality had taken a similar leap forward. It feels like it could be better, though it is good enough to meet the needs of many shooters and is competitive with similar lenses. This is a great travel lens, though I might wish that the great looking new lens body included some attempt at weather resistance. This may seem like quibbling, but I have reviewed several competing lenses from Tamron that do include moisture resistance.
Canon also persists in not including a lens hood. Old news, I know, but I'm so accustomed to everyone else including one that this seems remarkably petty in a lens that costs essentially $600. Tamron's 18-200mm f/3.5-6.3 Di II VC lens costs $199 and includes one. Such is the reality of Canon's consumer grade lenses, but all of this aside I do feel that the Canon EF-S 18-135mm f/3.5-5.6 IS USM is a lens that is going to make a lot of people happy, and the new Nano USM technology is extremely exciting. I look forward to its implementation in other new lenses in the future. The Canon EF-S 18-135mm USM is well worth considering if you are looking for a travel lens or a single lens solution.  Who knows – you and Batman may travel with the same lens…
Pros:
Nano USM is the real deal – a vast improvement over STM while retaining its strengths
Excellent image stabilizer performance
Dynamic IS mode does seem to help video stability
Nice new design language
Good tracking performance means the lens is a great fit for those wanting to capture family moments
Very strong maximum magnification figure
Compatibility with the new Power Zoom accessory.
Cons:
Image quality hasn't improved over previous generation
No lens hood
No weather sealing makes it less appealing for travel
Many alternatives are cheaper or have a larger focal range
Gear Used:
Canon EOS 80D
Canon EOS M3 Mirrorless Body
Canon EF-S 18-135mm f/3.5-5.6 IS USM Lens
Adobe Lightroom CC Software for Mac and Windows (Boxed Version)
Adobe Photoshop Creative Cloud 1-Year Subscription
Alien Skin Exposure X (Use Code "dustinabbott" to get 10% anything and everything)
Purchasing your gear through B&H and these links helps fund this website and keeps the articles coming. Thank you for your support.

Great News! I can now offer a 5% discount on all purchases at Amplis Foto, Canada's Leading Photographic Supplier. Please enter discount code: AMPLIS52016DA in your cart. It is good for everything in your cart, and is stackable with other coupons, too! It will take 5% off your entire order! Proceeds go towards keeping this site going and providing you with new reviews!
Check me out on:
Google+: | Facebook: | Twitter: | Flickr: | 500px: | Sign Up for My Newsletter :
DISCLAIMER: This article and description contains affiliate links, which means that if you click on one of the product links, I'll receive a small commission. As an Amazon Associate I earn from qualifying purchases.