Canon EOS R Review
Dustin Abbott
December 3rd, 2018
Canon shooters have been calling for a full frame mirrorless camera from for years.  They watched all the cool new innovations on the Sony a7 series and wondered when Canon was going to catch up.  I've seen dozens of "wish lists" from countless photographers who all had their own vision for how Canon out to build this camera.  In the end, Canon has FINALLY released a full frame mirrorless camera – and that is the Canon EOS R.  Contrary to what nearly every photographer wanted in their wish list, they have also launched a new lens mount – the RF mount.  This initially raised howls of outrage from across the board, as essentially everyone wanted native EF mount support.  As the first RF mount lenses were announced, however, along with discussion of future RF mount lenses, it quickly became clear that the RF mount may just be the most exciting thing about the EOS R so far, with both better and also more unique lenses either launching or in development for the platform.  And, if my experience with adapting EF lenses thus far bears true across the EF mount lenses that I don't have access to, both Canon and third party lenses seem to function like native (or even better!) on the EOS R.  There are things I love about the EOS R (fantastic fully articulating touchscreen, great grip, new control ring on lenses), but also a few missing pieces (no in-body-image-stabilization and burst rate is unimpressive).  The EOS R is a typically strange contradiction of some genuinely useful innovations along with some frustrating omissions.  This review will highlight my attempts to objectively cover the EOS R both independently and in relation to the market itself.
Check me out on: My Patreon:  | Google+: | Facebook: | Twitter: | Flickr: | 500px: | Sign Up for My Newsletter :
Prefer to watch your reviews?  Here's my thorough video review to help you out!
The EOS R fits nicely into Canon's current pricing structure between the Canon EOS 6DII and the Canon EOS 5D Mark IV.  I was a little disappointed at the 6DII at its release price (around $2000), but the price quickly trended down to where you can frequently find it below $1500 (holiday pricing in 2018 saw it priced at $1299 with a battery grip and accessory kit).  At that price it sits a full thousand dollars below the EOS R, while the 5DIV sits about a thousand dollars above that (around $3299).  That gives the current EOS R a nice, logical price point in the hierarchy.  The 6DII now presents as a lot of camera for the money for those on a tighter budget, while the EOS R can safely be viewed as a solid improvement in most areas for those willing to spend a bit more.  If there is any camera whose sales could potentially be cannibalized, it is the 5D Mark IV, as the EOS R has a lot of similar specs (and some improved ones) at a much lower price point.  After spending some time with the EOS R, here are what I perceive as the primary advantages for the 5D Mark IV:  slightly better build, better ergonomics, better sports performance due to faster frame rate and buffer), dual card slots, native EF mount support, and, well, that's about it.  The EOS R gives a more robust video performance, has the articulating screen (if that's a big deal for you), better low light sensitivity and overall focus speed, a broader range of focus points and sensor coverage, effective ability to use EF mount lenses via adapter (and potentially adding new functionality – see the coverage of the adapters below) and access to the extremely impressive RF lenses, where it appears Canon's main development will be focused for the foreseeable future.  The photo below is from the RF 24-105mm F/4L IS, which is unquestionably superior in my opinion to the latest EF version of the lens.
In any ways this will come down to the old DSLR vs mirrorless arguments, but, one thing is clear, and that is the distinctions are not as clear cut as they once were.  Let's jump in and see if we can't provide some clarity for you.
EOS R Build and Handling
I highly recommend that you watch the video below to get an interactive look at the design and features of the EOS R.  It will help you to visualize everything:
The Canon EOS R is somewhat of a study in contradictions ergonomically.  First of all, it feels fantastic in the hand.  The grip is far and away the best that I've encountered so far on a mirrorless body, and I think Canon has the right idea about the size and form factor of this camera.  Early arguments for mirrorless included the argument that mirrorless provided smaller and lighter alternatives to DSLRs…and this was true, provided that you designed around smaller Micro 4/3rds or APS-C sensors and lenses with smaller maximum apertures.  When people clamored for bigger sensors (and got them), along with "pro-grade lenses" (and got them), they discovered that what they hadn't got was smaller and lighter.  The problem is that many mirrorless cameras lack a robust-enough grip to compliment the larger, heavier lenses you get when you go "pro-grade" (the new RF 50mm F1.2L, for example, is significantly larger and heavier than the older EF version of the lens.  It is also, apparently, orders of magnitude better!)  The basic ergonomics of the camera (how it feels in the hand) are much better suited to this reality than any other mirrorless camera I've used.
What's also worth noting is that the design allows for adequate room for one's knuckles between lenses and the grip – something that the a7R3 often cannot say.  You can see from the photo above that there is a nice amount of space between the lens and the grip.  When I hold the 24-105mm combination (a substantial lens), nothing is touching or rubbing.  I actually think that Sony should make the next generation of a7 cameras a little wider to add a few extra millimeters of room in between the lens and the grip.
The texture of the grip has a slightly different feel than previous Canon bodies.  It might best be described as slightly more "rubbery" and slightly smoother.  It's neither better or worse, from what I can tell…just slightly different.  The basic feel of dials and buttons is typical Canon pro-grade; very good tactile feel and mechanical operation – though buttons may be ever-so-slightly inferior in action to the 5D Mark IV.  The shutter action is likewise very good, and it's worth noting that due to the lower vibration from both the shutter mechanism (and the lack of mirror-slap) I was able to milk lower handheld shutter speeds on the EOS R than I was on the 5D Mark IV with the same lens.  Here, for example, is a shot from the Tamron SP 15-30mm F2.8 G2 lens I recently reviewed that I was able to successfully handhold for 2 seconds in an essentially dark room:
The EOS R does have a silent electronic shutter, though unlike other mirrorless cameras I have on hand from Sony and Fuji the silent shutter is limited to single AF mode and they warn that fast moving objects might be distorted.  That's quite different from, say, the Fuji X-T3, which allows one to shoot up to 30 FPS in a cropped sport mode with electronic shutter.  Still, there are certainly many practical applications for having a completely silent shutter even in one-shot mode – like events, weddings, etc…
Canon has incorporated three new ergonomic controls on the EOS R:  the touchbar, a new type of mode dial, and a control ring on RF lenses and one of the three EF to RF adapters.  My opinion varies on the usefulness of these three controls.  I'll start with my least favorite – the touchbar.  
The touchbar (it is identified in the Canon menu as the M-Fn bar) is located to the right of the viewfinder near the top of the camera.  It sits in an area where, on the Sony a7R3, for example, there is a control wheel slightly above, a few buttons, and a joystick beneath.  The touchpad is a touch-sensitive flat bar with a directional arrow at each end.  It can accept input either by tapping or sliding one's thumb along it.  It can have a number of different functions assigned to it for both capture and image browsing.  These options include things like ISO Speed, White Balance, Check Focus, Movie Recording, AF, etc…)  I've tried it for both ISO Speed and then for "Check Focus" when using MF lenses (more on that in a moment).  In theory, it sounds like it could be a good idea.  The idea of smoothly moving along, say ISO Speed, should be useful.  In practice, however, I think Canon would have been better off to incorporate another wheel.  I don't really enjoy using the touchbar in reality, and I tried mapping a number of different functions to it.
First problem comes with the option to have the bar locked or unlocked.  If you choose the "locked" status, it means that the touch bar won't receive inadvertent input.  You have to hold the left end of the bar down for roughly 1 second to temporarily activate the touchbar.  After 10 seconds of being idle, it will go back to being locked.  But because there is no tactile feedback (nor sound to indicate it being unlocked), you end up wasting a lot of time making sure the bar is unlocked.  I ended up turning the lock off altogether, which improved things a bit.  But the lack of tactile feedback makes using it for ISO less precise than what I would like.  I also tried using it for "Checking Focus" (magnifying the image), but I found it somewhat frustrating to use.  The lack of a joystick or directional pad on the EOS R makes it more complicated to move the area of magnified focus around, and I felt somewhat stifled by what seemed like always having the wrong area magnified.  I finally settling on using it to control different AF modes by moving back and forth on the bar, along with mapping Eye AF to the left side and the Focus Guide (for MF) to the right side.
Perhaps there is potential for the touchbar in the future, but so far it isn't a hit with me personally.
I'm somewhat neutral on the new hybrid analog/digital Mode wheel.  Canon has elected to replace their typical mode dial with a multipurpose dial that leverages the top mount LCD screen (which is also unique among the mirrorless cameras that I'm familiar with).  There is a MODE button in the middle, which, if you click it, will change the display to show the various modes that you can select.  I found initially the rotation of the wheel was opposite of how I expected it to operate, but fortunately (like most things on the EOS R), that behavior is customizable, and it now operates the way I feel it should.  That same wheel is also one of the two main wheels to use for "DSLR-style" operation.  I've currently got the front wheel (located right behind the shutter button on top of the camera) set up to control shutter speed (TV) and the back wheel (Mode Wheel) to control aperture value.  The operation of the mode wheel is nicely suited to this purpose.  You can obviously choose several different things for this wheel to control.  I wouldn't say that the Mode Wheel setup is preferable to me to a basic analog mode wheel, but Canon has saved some real estate on the top of the camera by making this wheel serve multiple purposes.  I expect that most people will quickly adapt.
The final new physical control is the addition of a "control ring" to RF mount lenses.  This is located near the front of the lens on all current RF lenses, and, like the other wheels, it can be assigned a variety of different values.  A couple practical ones to me include Aperture (you can use it essentially like an aperture ring) and (my current choice) Exposure Compensation.  Unlike most mirrorless cameras, the EOS R has no dedicated Exposure Compensation dial…and I miss it.  Mapping this to the Control Ring makes up for what is missing on the camera, which leads me to another point:  you're going to want that Control Ring adapter for your EF lenses!  I felt limited when I used the adapter without it, and loved the additional functionality when I used the control ring adapter with my EF glass.
Canon has released three different adapters for adapting EF lenses to the RF mount, and two of them are very innovative.  The cheapest of the three is the straight up EF to RF adapter, and it is nicely made and has some weather sealing.  I'll deal with this more under the autofocus section, but EF mount lenses adapt very well to the EOS R.  If you've been adapting Canon lenses to a Sony body, be prepared for a very different experience, as the lenses do very much perform natively (at least all the ones that I've tested have).  It's very reasonably priced at $99 USD.
The first of the innovative adapters is the control-ring adapter.  It adds the control ring like the RF lenses have into the mix, which I think will be important because I feel that without that control ring the EOS R is one wheel short.  The only challenge here is that the control ring is located at the very rear of the adapter (right near the camera), which will be the exact opposite position of where it is on RF mount lenses.  Instead of reaching to the front of the lens, you'll instead be reaching to the back of the lens.  Still, I would consider this worth the extra money (it costs $199 USD) for the amount of frustration you'll avoid from using the camera and your EF lenses without this basic area of control.  I've tested this adapter and find it very practical to use.  I actually prefer the location of the control ring via the adapter on most lenses save the the largest and heaviest, where it is too far away for you to reach for it while still supporting the camera with one hand (I started testing the Sigma 60-600mm F4.5-6.3 Sport lens and definitely found this to be the case with it).
The final adapter could be very useful for some of your EF lenses that don't take traditional filters, as it is a "Drop-in filter" adapter.  You can get it with either a circular polarizer or ND (Neutral Density) filter, and this gives you a filter solution for any lens without worrying about vignette or different filter sizes.  Very clever.  Also clever is the fact that this adapter has a little wheel on the side that allows you to rotate the filter (obviously this will matter with either a C-PL filter or a graduated ND filter).  The price varies on this adapter based on what kind of filter you order it with, though at the time of this review this adapter has not yet been released.
Kudos to Canon for thinking outside the box here, however, and using the adapter as a means of introducing some additional functionality rather than it just being a burden.
The EOS R lacks either a thumbstick or a rotating wheel at the directional pad (most of their mid to high-grade DSLRs have a wheel here), which is part of why I say that long-time Canon shooters may feel that they are one wheel short!  The EOS R relies a lot on the touchscreen for changing a number of settings, but fortunately the touchscreen is highly functional and does add to the ergonomics of the camera.
The EOS R has Canon's fully articulating screen, which will undoubtedly make this camera a popular choice with vloggers and those that want a simple monitoring solution when facing the camera.  The screen can be manipulated into a number of positions, and I find Canon's articulating screens very useful.  It is made further useful by the fact that Canon makes the best camera touchscreens in the business.  They are more responsive than those from Sony or Fuji, and Canon's menus are designed in such a way that they are easily accessible through touch.  This is genuinely useful, though I do wish a few settings were more easily controlled by a physical button or wheel.
You can select a focus point by touching the screen where you want it, or even have it take a photo when you touch where you want the photo focused.  I often use Canon's touchscreens when doing my formal tests, as I find a soft tap on the screen introduces less vibration than using the shutter button.  The EOS R also supports Canon's "Touch and Drag AF), which when you are using the Electronic Viewfinder allows you to use your thumb to slide it around on the LCD screen to move the focus area around.  It's genuinely useful, and does help somewhat to make up for the lack of a thumbstick…at least for selecting an autofocus point.
If you look at the front of the camera you will notice a couple of things, including one of Canon's most clever innovations on the EOS R.  It is a shield that comes down in front of the sensor to keep dust off it when changing lenses.  This purpose is served (in an inferior way) by the mirror assembly on DSLRs, but this is a cleaner solution.  This has been an area of intense vulnerability for my Sony a7R3, which is seemingly in constant need of cleaning.  This is a smart, practical addition to the EOS R that I hope will be adopted by other manufacturers moving ahead.  Beyond that you will see the R badge, and, below that, the lens release button.  Pretty straightforward.
On the left side of the camera there are three covered ports.  The top flap covers the remote shutter release port.  Underneath that (under a second flap) is the the mic input and headphone monitoring jack ports (yes, it has a headphone monitoring jack for video recording…always a plus!).  The third flap covers a mini (not micro) HDMI port (yes, you can get clean HDMI out!) and a USB C port).  One advantage of the USB C is the ability to receive power via it, and the camera can be charged via USB-C, though with more restrictions than the Sony or Fuji mirrorless cameras I have on hand.  I couldn't just use a power bank to charge the EOS R's battery, though I told that those banks with a "power delivery" function will charge it.  Others have reported that some Apple chargers will also work, and Canon does make a PD-E1 power adapter that will allow you to AC charge it, though at $190 this doesn't seem like an accessory that many people will go for.  Another alternative is that if you have a laptop with a USB-C port the EOS R will charge from that (or at least does from my Dell XPS-13).  I am left to wonder, however, why this is so much more complicated on the EOS R than it is on, say, the Sony a7R3 or Fuji X-T3.
The right side of the camera has only one door, and underneath it lies one of the primary complaints against the camera in the early going – a single SD card slot.  Right or wrongly, many people are convinced that they need multiple cards in their camera.  The EOS R has only one, but at least it is a UHS-II compliant slot that allows you to leverage cards with faster write speeds.  To be fair, I've never had a card failure during an event, but my personal preference is to have two card slots and write RAW files to one and JPEGs to another (which become a de-facto backup for me).
On the bottom of the camera there are a few things to note.  First is one covered port that is actually the connection port for a battery grip.  You would remove that cover prior to attaching the grip.  Secondly is the battery door.  Canon has elected to leverage their existing LP-E6N (or older LP-E6) battery packs in the EOS R.  I touted this a good idea, as it means that many of us with multiple batteries could continue to use them (and existing chargers) with the EOS R.  Detractors pointed to the relatively low shot rating in this application, which is right under 400 shots.  I was considering retracting my positive slant on this until I discovered (as have others) that the real-world battery life dramatically exceeds this rating.  We are talking 2-3 times.  It's not unusual to get 1000 shots from a single charge, which actually means that the EOS does better than the 5D Mark IV, at least in my experience.  I'm back to being bullish on this choice by Canon.
Let's return to the top of the camera for a moment.  On the left side is a simple ON/OFF switch for the camera.  I wouldn't mind the mode dial be relocated there in a future EOS R and an actual Exposure Compensation dial added to future EOS R series bodies.  To the right of the viewfinder bulge is the top LCD screen.  There are two main display options there:  a simpler one that shows a basic battery life icon, camera Mode, Shutter Speed, Aperture, and ISO value. There is a small button with a light logo next to it that serves two functions.  A long press will indeed light up this display, but a shorter press will enable a second menu with more in depth information, including AF mode, burst mode, white balance, Single or Servo AF, Metering mode, Picture Style, RAW or JPEG, Remaining Shots, and Video Mode setting.  Between the two screens there is a lot of information that is displayed there.  When in standby it will show a static symbol for the mode the camera is in, and, if charging by USB-C, it will show a symbol for charging but unfortunately not the percentage of charge (though this seems like something that could be addressed via firmware).
There are three other buttons on the top.  One is a "Lock" button, which replaces the Lock lever present on many Canon DSLRs.  This locks all the settings from being adjusted, and, frankly, isn't something I typically use myself.  The second is the video record button.  I like having a dedicated video record button just in case you want to capture video on the fly.  The final button is near the front, and it is a M-Fn (Multifunction) button, which can be programmed to a wide variety of tasks.
On the back of the camera are seven buttons, plus a directional pad.  These include an AF ON button, Exposure Lock, Magnify/AF Point, Info, Playback, Garbage, and a Q/Set button in the middle of the D-Pad.  Canon has allowed for a more thorough ability to customize the EOS R, and nearly all of these buttons can be assigned different values to make the camera work as you would like.
The viewfinder on the EOS R is excellent.  It has the higher 3.69 million dot resolution (like the Sony a7R3 and superior to the a73).  It is clean and natural looking and a joy to use.  I find the higher resolution particularly useful when magnifying an image to manually focus.  The sensor for switching between the LCD and viewfinder seems to be about the right sensitivity, though you will run into a few quirks sometimes depending on where the screen is placed.
Finally, the EOS R has a magnesium alloy and weighs in (with memory card and battery) at 660g (1.45lb), which is about the same as the Sony a73.  The dimensions are (W x H x D) 5.3 x 3.9 x 3.3″ / 135.8 x 98.3 x 84.4 mm.  The a73 is (W x H x D) 5.0 x 3.8 x 2.9″ / 126.9 x 95.6 x 73.7 mm, so the EOS R is a little larger, but not hugely so.  The biggest difference is the extra depth in the camera, but that's in part what allows for the superior grip of the EOS R.  The camera is weather sealed to a level reported to be near that of the Canon 6D Mark II, which is to say not as robust as the 5D Mark IV.  I suspect this body is better sealed than what the Sony bodies are.
The major omission (to me) is that the EOS R does NOT have a true In Body Image Stabilization (IBIS).  They retain their digital IS in video mode, but it's of limited value.  Canon has long contended that lens-specific IS is preferable.  I'm not arguing that position in an absolute sense, but my experience with Sony's IBIS is that it works very well with a wide variety of lenses, including my adapted manual focus lenses (like my beloved Zeiss Milvus 135mm F2) or even my classic M42 lenses.  That's been a major selling point for Sony, and Nikon has embraced it with the Z6/Z7 mirrorless bodies, so I don't think Canon can continue to ignore that the market increasingly expects this technology included in mirrorless cameras.  It's worth noting that 2 out of the 4 lenses that Canon launched the EOS R with don't have IS.  If the the EOS R had IBIS, they all would have had IS!
All in all this is a beautifully made camera that is a sometimes puzzling mix of ergonomic triumphs and fails.  The basic handling is excellent, though I found that doing some routine things required more steps and searching than what I would like.  For this reason it is highly recommended to take the time and figure out how to set up the buttons, wheels, and dials to best suit your personal needs…and here's hoping you like the Touch Bar more than me!
EOS R Autofocus
Much like the basic controls of the EOS R, the autofocus performance is a mix of "Eureka!" and "ARE you kidding me?" moments.  This is the most sophisticated application of Canon's Dual Pixel Autofocus (DPAF) so far, with some 5655 selectable AF points that cover essentially the whole sensor (100% of the vertical area and 88% of the horizontal).  I do think the idea of 5655 "selectable" phase detect AF points is somewhat misleading, as there is no way to set up the autofocus where you are selecting between 5655 different choices.  Autofocus is divided up into 7 different options, including having the whole sensor active with tracking enabled, one point AF, Expand AF area (in a cross pattern), Expand AF area (Square around involving an additional AF point, Zone AF, and then two Large Zone AF modes, including Vertical and Horizontal Zones.  Autofocus mode selection works pretty much the same as it always has; the AF point spread is just much more complete.
What is unquestionably improved is the fact that you have AF coverage across the whole frame, nor is the sensitivity of the AF points limited as you move out.  You will see more accurate focus at the extremes than you do on the 5D Mark IV, and one huge advantage of this type of focus system is that the need for calibrating focus on lenses (AFMA) is entirely eliminated.  Autofocus accuracy is very, very good with all the tested lenses.
I purposefully used a variety of lenses via adapter on the EOS R, including a number of third party lenses.  All tested lenses worked extremely well via adapter with essentially native autofocus…or better.  I say better because the reality is that some lenses that you might be limited to using on the center group only with a DSLR may in fact work much better with outer points here, and some have noted that some slower focusing lenses actually focus more quickly on the EOS R. The exception to the rule seems to be with longer telephoto lenses like the Canon EF 100-400L II (particularly with the 1.4x TC) and the Sigma 60-600mm Sport lens that I tested.  Autofocus works fine, but it can be slow to make major focus changes and I feel that they work better on DSLRs (more voltage driving focus?)  There's a little more noise in autofocus than the silent RF lenses, but that will obviously depend on the lens being adapted. 
Here's a few from the Canon 35mm F1.4L II (which is a true delight to use on the EOS R; I love this lens!):
Even the inexpensive EF 50mm F1.8 STM works very well on the EOS R (it hasn't always worked well on the EOS M bodies):
Here's a few shots from the Tamron SP 85mm F1.8 VC, which works great. (I'll show a few from the 70-200mm F2.8 G2 later on):
I also demoed both of the new Tamron wide angle zooms (15-30mm F2.8 G2 and 17-35mm F2.8-4 OSD), and they both worked very well.
I also tested some of my manual focus Zeiss and Voigtländer glass, which worked perfectly as well.  EXIF data reports accurately the name of each lens.  The only "glitch" I saw is when I tried to use some of my M42 glass, which I've got an M42 to EF adapter already on.  I then tried to use this combo on the EF to RF adapter (this typically works fine with adapters to Sony bodies).  The EF adapter is chipped, so there was just enough electronics there to cause some glitch between the two adapters and the camera.  I'm sure that dedicated M42 to RF adapters will easily solve that problem.  In many ways the EOS R will be a much better platform for using M42 lenses than on Canon DSLRs, as there is no risk of "mirror hang".
What's also interesting is that you can also use EF-S lenses for the first time on a Canon full frame body.  The change to not having a mirrorbox means that there is no chance of any mirror hang with an EF-S lens, and so you can now put your EF-S lenses on the adapter.  The camera will automatically switch to a 4176 x 2784 pixel crop mode (11.6 MP), which isn't as useful as the a7R3's 18 MP crop mode, but is big enough for many applications.  Here's one from the EF-S 24mm F2.8:
You can also access that crop mode at any time should you want to frame tighter, though it will always be at that cropped resolution.  The other advantage of finally being able to mount EF-S lenses is that they can help get a wide angle of view in 4K shooting, where Canon is still limited by an unfortunate 1.7x crop factor.  A 10mm EF-S lens (like the inexpensive EF-S 10-18mm IS STM lens) would be very valuable both for the wide angle of view (17mm equivalent) and the Image Stabilization.
Canon also touted the ability of the EOS R to autofocus with combinations yielding a maximum aperture of F11 like the Canon EF 100-400mm F4.5-5.6L IS II + Extender 2x III.  I don't have the 2x extender, though I did test it with the 1.4x III.  Autofocus was fairly quick with the combination, though I would recommend using the focus limiter wisely as I found the lens prone to focus racking in some situations.  I would also recommend disabling Continuous AF (not AF Servo), as I found the lens always hunting and hard to use with Continuous AF enabled.  I would have to use this combination longer side by side with it on the 5D Mark IV, but my first impressions were not that I found any improvement.  Still, by enabling crop mode plus the extender plus a 400mm lens I had a ridiculous 896mm of reach with fairly decent image quality, and obviously the autofocus nailed this shot:
Autofocus with the native RF 24-105mm F/4L IS is brilliantly fast.  It's just there, instantly.  Canon claims that this is the fastest autofocusing combination in the world, and it's hard to doubt.  Canon also claims new levels of sensitivity in low light for the EOS R.  With the RF 50mm F1.2L they claim that it is sensitive down to EV-6, which is essentially a dark room.  With a more pedestrian F2.8 lens, however, that should still be somewhere close to EV-4, which is less than moonlight.  Suffice it to say that there are few situations you won't be able to focus the lens in.  This shot, for example, I took at 1/30th second at ISO 40,000, which is dark enough that it would have taken a 13 second exposure at ISO 100, and the camera focused near instantly (and did so perfectly accurately):
I haven't had a chance to test the RF 50mm F1.2L yet (it's on my schedule), but from what I've heard, shooting wide aperture primes like it will be a whole new experience on the EOS R lineup.  Canon does support Pupil Detection (akin to Sony's Eye-AF), but it's usefulness is limited by it only being usable with One Shot AF.  Ummm, yeah, which means that if your subject moves at all, the original focus might not be correct.  The best thing about Sony's Eye AF is the ability to track a subject's eyes as they move, but unfortunately Canon isn't quite there.  There is actually a fairly narrow set of circumstances where it is is available, but once I had finally satisfied all of them, I found that it worked accurately.
So, there are a LOT of things to love about autofocus on the EOS R, but before we crown it the replacement for the 1DX II, we have to consider the whole package, and there are some serious limitations that hold it back for sports use.
The first is the frame rate.  On paper, initially, it doesn't look bad.  8 FPS (frames per second), which would put it 1 FPS higher than the 5D Mark IV.  But when you dig a little deeper, you discover that if you want continuous autofocus during that burst, the FPS rating drops to 5 frames per second – a steep drop.  Put simply, that figure just isn't competitive with mirrorless cameras like those from Sony (though so far Nikon is perhaps in worse shape with their Z series so far in terms of the actual performance).  There's also a "Low Speed Continuous – Tracking Priority" drive mode, but that drops to a painful 3 FPS.  This is obviously a severe limitation when tracking action.  
A sports-oriented R body is clearly going to require multiple processors to keep up with serious action without blackout.  Canon is basically where Sony was with the second generation of a7 bodies, so here's hoping they can take a similar leap like Sony did to the third-gen a7 bodies (a7R3 or a73).
Some have improperly stated that the burst rate slows to a mandatory 3 FPS with adapted lenses, but I didn't find that to be true.  With continuous autofocus and adapted lenses I equaled the 5 FPS the camera is rated for.
The buffer on the EOS R is neither good nor bad.  It is rated at 47 RAW | 100 JPEG images, which is fine but not spectacular.  The Sony a7 cameras, for example, far exceed this.  On a practical level, however, the buffer won't really be what holds one back for action shooting.  
In summation, the EOS R has in many ways an excellent autofocus system.  It is a very accurate, extremely fast, very sensitive, and is perhaps the best low light performer on the market.  It's a treat to not have to worry about AFMA on EF mount lenses any longer, and the adapted performance of EF-mount lenses is truly excellent.  Unfortunately that quality autofocus is held back for sports or action photography by other limitations like limited FPS, viewfinder blackout, and, to a lesser degree, a buffer that isn't as robust as some competitors.  Canon's Eye AF is effective, but it can also be utilized in fairly narrow ways.  I like the autofocus better than the 2nd Gen a7 cameras but less than the 3rd Gen a7 cameras from Sony.  The EOS R's focus will be great if you shoot portraits, events, or landscapes.  If you are shooting sports or fast-moving wildlife, however, the Sony a73 is a much better choice.
It's also worth noting that Canon has implemented a highly successful manual focus aid called the "Focus Guide".  It provides an on-screen aid with a box topped by three lines.  When focus is off, the top two lines will be apart from each other in a "bowling pin" type arrange with the bottom line.  As you move towards correct focus the two top lines will come together and eventually diverge.  When they do, the guide will turn green to confirm that accurate focus has been achieved.  It works quite well, and provides an interesting way to confirm focus without being pulled out of the organic process.  You also have the option to add focus overlays in several colors or to magnify the image to help visually confirm focus.
Another nice feature (at least with RF lenses) is that when you begin to twist the manual focus ring a digital distance scale will show up in the viewfinder or the LCD.  
I do really miss the IBIS (In Body Image Stabilization) of Sony bodies when manually focusing.  That additional stability (particularly when magnifying the image) helps to hold things steady so you can focus on accurately achieving focus.  So, as per the rest of the review, there is both good and bad to report.
Canon EOS R Sensor Performance
On paper, it would seem that the EOS R has inherited the 30.3MP (6720 x 4480 pixels) CMOS sensor from the 5D Mark IV, and, in some ways that seems to be true, though the two sensors don't behave in an identical fashion.  I ran a number of comparisons with the 5D Mark IV along with a number of other cameras, including the Sony a6500 and a7R3 cameras along with the Fuji X-T3 mirrorless body.  There are several video episodes that will help break down how all these sensors compare.
As noted, the 5D Mark IV and EOS R do not behave identically in terms of their sensor performance.  I used the Canon EF 35mm F1.4L II lens on both cameras for comparison.  I noted that the two cameras did not handle white balance identically, showed a different sensitivity with equal settings (the EOS R showed a consistently brighter image), and a slightly different signature when handling noise at higher ISOs.  
ISO Comparisons
Here's what I liked about the EOS R compared to the 5D Mark IV:  that increased sensitivity resulted in better contrast at higher ISO settings (see the difference in the grip on the classic SLR in the comparison below). 
I also found that the EOS R had slightly more visible noise but also had slightly better detail rendering at maximum ISO (32,000 on the 5D Mark IV; 40,000 on the EOS R).  Most people won't be able to perceive a difference between the two cameras at their ISO limits.
And at a more moderate limit of 12,800, I doubt anyone could spot a significant difference.
It should be noted that when pushed to the limits that either Canon lags a bit behind the Sony sensors of the a73 or a7R3 (particularly when the latter is downsampled to similar resolution).  If you don't understand what I mean by downsampling, I have a video that explains it here.  When I downsample the a7R3 image at ISO 40,000, it wins in most all metrics.  It shows less obvious noise, better contrast, and more detail.
To be fair, however, most people do very little shooting at or near the limits I'm showing here (at a pixel level).  Here's a few real-world shots at ISO 12,800 and higher – I think you can agree that they are entirely usable at the resolutions most photos are shared at these days.  All of the cameras I used in the comparison video are very usable in real-world applications.
When I used equal settings (and the same lens via adapter on the EOS R – the Canon EF 35mm F1.4L II, one of my favorites), I consistently got brighter results with the EOS R than the 5D Mark IV.  It seems like the signal-to-noise ratio or sensitivity is a little more efficient in the EOS R.  It's not by a big margin (maybe about one third stop), but caught my eye repeatedly as I compared similar results.
The second is that I found contrast is improved even at higher ISO settings when using identical settings (and the same lens).  If you look at the grip of my old Spotmatic you'll see that the EOS R produces better contrast – the variance between the bright and dark portions of the grip is more noticeable which delivers more apparent texture information.
So, while the two sensors have a common architecture, they don't behave identically.
Dynamic Range
This "Sensor Wars" video breaks down the dynamic range performance of the EOS R vs other mirrorless bodies in detail and is the best way to get the "scoop" on this aspect of sensor performance.
The Canon EOS 5D Mark IV was a big step in the right direction when it was released a few years ago, as dynamic range was an area where Canon was severely lagging behind the competition from Nikon and Sony.  The 5DIV (and thus the EOS R) lags a little behind the best from Sony and Nikon, but still delivers a very usable performance in this metric.  You can recover shadows cleanly to reveal hidden details (as seen here):
In this area, the EOS R is very close to the best sensors.  You have a good ability to cleanly recover shadows, and it is only in the most extreme circumstances that any ugly noise appears.  I found it a bit better at the limits than the 5D Mark IV in terms of not introducing any color casts, but in some extreme circumstances (a four stop recovery) I also found some slight color banding that was very slightly more noticeable than the 5D Mark IV.  It's a little more noticeable at the native resolution than what this crop will show, but it's also so subtle as to be undetectable without a direct comparison.
I didn't notice any color banding in real world images and shadow recovery on them.  There's more variety of color in most real world images, so I think that you'll find shadow recovery just fine with the EOS R.
Where the Canon sensors lag a bit is in highlight recovery.  I've noted that Sony sensors have better latitude for recovering highlights (I notice it most when trying to recover skies).  They develop fewer hot spots (whited-out patches where information is unrecoverable) when compared to Canon sensors.  You can clearly see this where I've tried to recover hot spots on this vintage lens as compared to the a7R3 (and the a7III behaves similarly).  
There is some lost information on the EOS R that the a7R3 has been able to recover, and the transition into those areas is more natural looking.  This is with a three-stop overexposure.  You can apply that same principle to recovering hot spots in the sky, for example, and see that you have a little more "headroom" to play with on the Sony (and Nikon) sensors.  What you can also see from the above image, however, is that the Canon color is more natural when recovering shots, while the Sony tends to drift towards yellow/green a bit (something I've often noticed).  This is one area where the a7III is better than the a7RIII, however, so this difference might be a little less noticeable when comparing those cameras.
But this is in direct comparison.  In real world shooting the EOS R does a nice job of giving you enough RAW information to balance images so long as they aren't too extreme.  Here's a real world example where I've recovered both shadows and highlights to produce the end result.
I think we can agree that the end result is natural and useful  I've just pulled down the "Highlights" slider in Lightroom and pulled up the "Shadows" slider a bit.
EOS R Color
I've found that my work in comparing color science has been both popular and controversial.  Here's at least part of the reason why:  people don't all see color identically.  This has become evident based on a number of photos that circulate around the Internet featuring a dress or sandals that people perceive to be very different colors.  Part of this has to do with the way that people's eyes process color (some have more red cones in the eye, others more green), but it also comes down to the reality that in the Internet age people view images on screens that vary widely in their color calibration and accuracy.  Put simply:  not everyone is seeing the same thing.  
I use two displays in my personal desktop array.  My primary display is a high-end BenQ SW271 (I reviewed it here), with my secondary display being an older Dell U2410.  I calibrate both of them on a monthly basis using a Spyder5 Pro.  I also view my photos regularly on the screen of my iPad Pro and my Dell XPS 13 laptop (which also has a high end 4K display).  In short, I use a lot of high quality screens in my work, and, based on what I see on them (and from prints), I feel like Canon produces the best, most natural color.
I also know that not everyone agrees with me.
People will view the same video that I've produced comparing Canon and Sony color, or Canon and Nikon color, and will have completely different preferences.  The anecdotal evidence I've received says that more people do prefer Canon, but a minority strongly prefer either Nikon or Sony (which are more similar than different in my findings).  I think that these unedited photos look pretty great right out of the EOS R:
I also prefer the white balance in Canon (particularly the White Priority mode).  Even under mixed lighting I really like the skintones (these are shot with the Tamron SP 70-200mm F2.8 G2 via adapter).  I should also note that Canon does the best in implementing "Flicker Reduction", that helps to eliminate uneven results when under lights that flicker or cycle through color temperatures.  As someone who frequently shoots events, I have long appreciated that I often get better results with Canon cameras than competitors.
So, while not everyone agrees on color science, it is my opinion that images out of the EOS R look great.  Great color, nice contrast, and a good amount of detail:
At the end of the day a lot of "camera performance" depends on the glass (lenses) that you put in front of it.  Canon is producing some stunning lenses from the EOS R system, so plan on seeing a lot of gorgeous images taken with an EOS R.  I say this about camera/sensor performance with all modern cameras:  "If you can't good images out of any of these cameras, it's not the camera's fault."  As always, I recommend that you take a look at the image galleries to see a wide variety of images with the kit lens along with a number of adapted lenses.
Video Performance
Like many other areas of the EOS R's design and performance, video is an area that will raise some controversy (welcome to Canon and video!)  The 1DxII and 5D Mark IV were's Canon first DLSRs to allow one to record video in the very popular 4K resolution.  There were two major shortcomings that were widely panned, however.  The first was the Motion JPEG codec/wrapper that was the only option, and at an extremely high 500Mbs bitrate.  There's nothing wrong with the MotionJPEG codec if you have tons of space (it has very little compression and requires massive amounts of storage), a lot of processing power for editing the footage, and want exceptionally high quality for what you are doing.  For typical YouTube or consumer use, however, it was serious overkill, and was the only option, which limited the usefulness of 4K for everyday use (whereas Sony and Panasonic have made it very accessible).  The second issue was that 4K video was only recorded at a fairly massive 1.7x crop factor, which meant that you could neither get the full frame "look" and that getting wide angle shots was much more challenging.  
I found the hyperbole over the top, and defended the quality of the footage you could get (which is very good) while panning the limitations imposed by this approach.  But, on a practical level, I also bought Sony cameras particularly for their accessibility for video work.  I voted with my wallet, as did a lot of other people.  I did pay to have my 5D Mark IV upgraded to support C Log (a $100 addition to a $3500 camera), but I haven't used it much because, well, Sony.
The EOS R has solved some but not all of these difficulties.  It's worth nothing that the EOS R comes to market with a retail price in the US of $2299 (still $1000 less than the 5D Mark IV) but has native C Log support.  Within the Canon sphere that equals serious value, and means that Canon has been a little less protectionist (many people feel that Canon goes over the top to protect its Cinema line from cannibalization).  C Log enables one to get "flat footage" with the intent of grading it later, and that footage gives one better processing latitude for recovering highlight and shadow information (much like a RAW file).  I consider that to be a very nice asset for the EOS R compared to other Canon cameras, but at the same time it's worth noting that this is essentially just embracing what every other company was already doing.
Another area of improvement is with the codecs.  Canon has provided a wider, more accessible variety of .MP4 options, including both ALL-I and IPB compression options at most resolutions.  All-I is the preferred format if you want to edit the footage, as it records at a higher bitrate and with less compression.  Maximum bitrate here is 480Mbs, which is still very high.  IPB is more compressed and produces much smaller file sizes.  It's a good option if you intend to use the footage without editing it.  Gone is the MotionJPEG, which will actually be a negative for some people (those being the very small percentage of people that intended to use this camera for more professional work).  MotionJPEG is a massive codec, but it is a good one for grading, and you don't really have an equivalent here.  So, the EOS R is much more accessible (and I personally prefer this approach and the more standard 16:9 ratio of the UHD footage compared to the wider DCI ratio of the 5D Mark IV or 1DxII), but there will be a few who will complain about the disappearance of the MJPEG codec.
What isn't improved is that 4K (24/25/30fps) is still not full frame but continues to be at that 1.7x crop.  That's a disappointment when you consider something like the Sony a73, which will allow for a non-binned full-sensor readout (6K footage downsampled to 4K with a very clean result).  One minor help here is that you can now use EF-S lenses (Canon APS-C) via adapter on the EOS R, so using an APS-C lens like the Canon EF-S 10-18mm IS STM lens or the Tamron 10-24mm VC will allow you to still get wide angle shots (17mm equivalent on the wide end) and also adding image stabilization.  
Yes, on the video front is another area where having no true In Camera Image Stabilization (optical stabilization) is a liability.  Canon does have a "Movie Digital IS" – a digital correction for camera shake – but in practice it really makes very little difference.  It is certainly no replacement for an optical image stabilizer.  So, unless you are working on a gimbal, you are probably going to need to use lenses with image stabilization to get decent results.
Canon is also a bit limited at full HD (1080P) as well.  While you do get full sensor resolution at 1080P, a lot of competitors are providing a 120 FPS option for shooting slow motion at 1080 resolution, but Canon remains limited to 60 FPS at 1080, requiring one to drop down to a frankly unacceptable-for-2018 720P resolution to get 120 FPS.  It's another area where Canon seems to be stuck a step behind the competition.
On a more positive note, Canon's DPAF face tracking for Video AF continues to be perhaps the best in the business, and I find that Canon does the best in making smooth transitions from one focus position to another when using Video Servo AF.  The touchscreen is the most responsive in the business, and so focus changes made by taps to the screen are responded to more quickly and smoothly than competitors. The quiet nature of the new RF mount lenses will help with smooth transitions and quiet focus, as their focus motors are purpose-designed for the hybrid nature of modern cameras.  I suspect the EOS R will become a favorite among vloggers because of the articulating screen and the ability to monitor what the camera sees from the front and because DPAF face tracking does work so well.
I suspect that for the majority of the intended audience the EOS R's approach to video will be sufficient, but neither is it going to change the perception among many that Canon is dragging its heels with innovating in some key areas.  Those that value video performance and options will be better served looking at the Sony a73.
Conclusion
Like most new Canon cameras, the initial reaction for many is to be underwhelmed.  It is sometimes easy to overlook the areas where Canon is quietly innovating (the sensor protecting "shield" and control ring on the RF lenses/adapter are genuinely useful innovations) because of the obvious areas where Canon is lagging (no IBIS, video quirks, lower frame rate, single card slot).  Typically Canon cameras prove to be better cameras than their specs, however, and I do think that will be the case here.  What's somewhat atypical, however, are the ergonomic fails of the EOS R, as that is typically an area of strength for Canon.  In this case an attempt to be innovative (the touch bar) actually proved to be a fail (at least from my perspective).  If you are using a camera on a regular basis, however, you typically learn ways to get it to do what you want it to do, and Canon has allowed for a higher degree of customization on this camera than is typical for them.  The excellent touchscreen also helps in this regard.  I also think that Canon has implemented the best grip I've found in a mirrorless camera yet.
Canon has also succeeded in many ways on the focus front, with a more precise application of DPAF than ever before.  It boasts great focus point spreads, blazingly fast autofocus, incredible low light sensitivity, and the adapters work near flawlessly in delivering a native (or better) autofocus performance with adapted EF (or EF-S!) mount lenses.  The effectiveness of the package is limited by non-competitive frame rates (at least with continuous autofocus), so those that need to shoot sports or track action will need to look elsewhere.  We'll have to continue to wait to see if Canon can produce a fantastic mirrorless action camera.
The Canon EOS R is a very good camera in an absolute sense, and in many ways is a more mature first full-frame mirrorless than what many expected.  In a comparative sense, however, it feels a generation behind where Sony is with their third-gen a7 models.  There are still a number of valid reasons to choose an EOS R, however, particularly if you are already invested in Canon glass.  It provides an easy way to continue to utilize your existing lenses while benefiting from some of the unique advantages of mirrorless cameras.  What gives me the most hope, however, is the genuinely interesting development around the new RF mount.  The first four lenses for the mount are intriguing, and so far the reports on them all is that they are truly excellent.  But already the rumors of future RF mount lenses are flying fast and furious, and a lot of it is very exciting stuff.  Canon has always been very good at developing great lenses, and it feels like the RF mount has released a whole new wave of creativity.  The EOS R itself feels like a work in progress, but the RF mount lenses are anything but.  I don't feel that the EOS R is the best choice in the current market, but it's certainly not a bad choice.
Pros:
Great grip and a well built, attractive camera
Control Ring is a great addition to adding versatility to the camera and lenses
RF mount lenses look great
Clever, innovative adapters 
Great EF mount performance via adapters
Very clever sensor protecting shield when changing lenses
Extremely fast and accurate autofocus
Great low light sensitivity for autofocus
Good Canon color science and great looking image out of camera
Inclusion of C Log and better codec options for video
Cons:
No In Body Image Stabilization (IBIS)
Frame rate with continuous autofocus is non-competitive
Touchbar highlights a few other ergonomic fails
1.7x 4K video crop
No 1080P 120 FPS option
Single Card Slot
In camera charging more limited and less accessible than competitors
Gear Used:
Purchase the Canon EOS R @ B&H Photo | Amazon | Amazon Canada | Amazon UK | Amazon Germany | Ebay 
Purchase the Canon RF 24-105mm f/4L IS USM @ B&H Photo | Amazon | Amazon Canada | Amazon UK | Amazon Germany | Ebay  
Peak Design Leash Strap:  Peak Design Store | B&H Photo | Amazon | Amazon Canada  | Amazon UK
BenQ SW271 4K Photo Editing Monitor – B&H Photo  | Amazon | Amazon.ca | Amazon UK
Adobe Photoshop Creative Cloud 1-Year Subscription
Alien Skin Exposure X4 (Use Code "dustinabbott" to get 10% anything and everything)
Visit Dustin's Amazon Storefront and see his favorite gear


Purchasing your gear through B&H and these links helps fund this website and keeps the articles coming. You can also make a donation here if you would like.  Visit my Amazon page for some of my gear of choice! Thank you for your support.


Great News! I can now offer a 5% discount on all purchases at Amplis Foto, Canada's Leading Photographic Supplier. Please enter discount code: AMPLIS52018DA in your cart. It is good for everything in your cart, and is stackable with other coupons, too! It will take 5% off your entire order! Proceeds go towards keeping this site going and providing you with new reviews!
Check me out on:
My Patreon:  | Google+: | Facebook: | Twitter: | Flickr: | 500px: | Sign Up for My Newsletter :



Use Code "DUSTINHDR" to get $10 off ($15 CDN) Luminar and/or AuroraHDR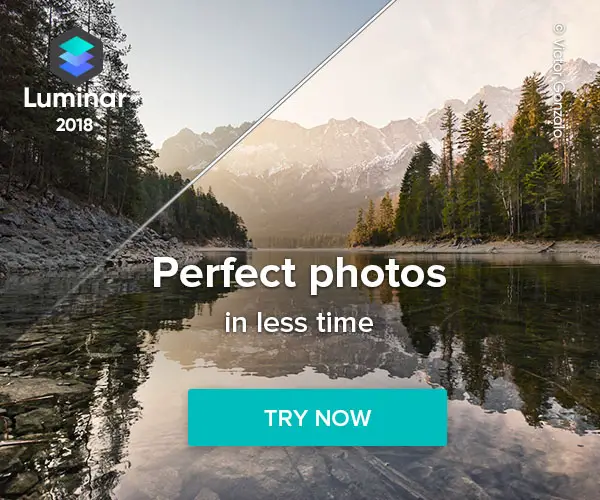 Keywords:  Canon EOS R, EOS R, Canon, Mirrorless, EOS R Review, Canon EOS R Review, Canon R Review, RF, Canon RF, Canon RF 24-105 F4L IS, Dustin Abbott, Review, Hands-On, Sample Images, Video, AF, Resolution, Demonstration, How-To, RF 50mm 1.2L, RF 50L, 28-70 F2, Dynamic Range, Focus
DISCLAIMER: This article and description contains affiliate links, which means that if you click on one of the product links, I'll receive a small commission. As an Amazon Associate I earn from qualifying purchases.