Viltrox AF 24mm F1.8 STM FE Review
Dustin Abbott
April 12th, 2021
The first Viltrox lens I tested was a wide angle lens for Sony FE (full frame mirrorless).  I did that review only two years ago, but it is astounding how much has changed during that time. In a very short period Viltrox has really built a reputation.  Almost no one had heard of Viltrox when I did that first review of the 20mm F1.8, but that's certainly not the case two years later.  How did they break into the market so quickly?  At least part of the answer has to be courage.  Many new Chinese lens makers have taken one of two paths: 1) they stick with developing manual focus lenses, which avoid the complications of both autofocus and electronics in lens design or 2) they take the Yongnuo route and build clones of existing lenses (an approach I have little respect for).  But Viltrox courageously tackled autofocus by only their third lens (the AF 85mm F1.8 STM, which I reviewed here).  There were some signs at the time that this was their first attempt at autofocus, but the lens showed courage, and it become particularly popular in a Fuji X-mount as there are few third party options currently on that platform and the Viltrox was radically cheaper than the XF 90mm F2.  Tackling multiple platforms (they also made the lens in Sony FE mount) showed guts as well, but Viltrox had made a clever choice in lens design that enabled their autofocus development to be a work in progress.  That choice was the inclusion of a USB port on the lens mount where lens firmware updates could be easily applied – no dock or lens station required.  
One this most recent lens, the Viltrox AF 24mm F1.8 STM, that USB port has been upgraded to the USB-C standard from Micro-USB (a smart move), but even smarter has been the fact that this easily accessible way of updating firmware has allowed Viltrox autofocus to mature "on the fly" even with their existing lenses, which of course raises their profile among users.  While the first lenses they produced were a mix of full frame and APS-C (depending on mount), they spent 2020 focused on a trio of competent, wide aperture APS-C primes – the AF 23mm F1.4, 33mm F1.4, and 56mm F1.4.  These were released first for Fuji (for the reasons stated above), then on Sony E-mount, and eventually in Canon EF-M mount.  I had a chance to look at multiple copies of each of these lenses in different mounts, and came away impressed by how they navigated the different needs of each focus system and produced competent lenses for each platform.  I was delighted to see the announcement that they were returning to full frame development in 2021, however, with three F1.8 autofocusing primes at the 24mm, 35mm, and 50mm focal lengths.  These compliment their existing 85mm F1.8 lens on Sony FE.  In typical courageous fashion, though, Viltrox has chosen to tackle easily the most difficult of the three focal lengths first.  24mm is quite wide on full frame, and wide angle lenses are much more difficult to do well than the easier 35mm and 50mm focal lengths.  The 24mm STM (as we'll call it for brevity in the review) shows tremendous progress from the first Viltrox wide angle lens I reviewed two years ago, though there's still room for improvement.
The first wide angle Viltrox lens I reviewed was manual focus only and was also quite large and heavy (775g).  The 24mm STM has autofocus (and competent AF, at that) and weighs only 340g, so that's serious progress!  Viltrox has clearly seen the importance of finding the balance between reasonable size and performance that so many of us are looking for in lenses for our Sony full frame mirrorless cameras.  The 20mm F1.8 had no electronics, but the new lens has full electronics and now has a dual auto/manual aperture ring.  What has been retained is the feeling of a quality lens construction, and my only main criticism at this stage of development is that Viltrox still has not started to add weather sealing into their design.  At their pace, though, I wouldn't be surprised at all to see weather sealing on next year's lenses from Viltrox.  
24mm is a highly desirable focal length.  It's great for landscape work, interiors, environmental portraits, and street.  There are some challenges to such a design, however, and Viltrox has not managed to avoid all of them here.  We will explore the strengths and weaknesses together, and I'll draw a few comparisons to an even more compact  Sigma 24mm F3.5 DG DN that I happened to have on hand for review at the same time.  The 24mm STM at $429 USD becomes second only to the little Samyang AF 24mm F2.8 for the price bargain win at this focal length on Sony, so that will certainly be a factor.  Is the Viltrox AF 24mm F1.8 worthy of consideration for your Sony full frame mirrorless camera?  Let's dive in a take a look.  If you prefer to watch reviews, you can choose either the long-format definitive review or the shorter standard review.
Follow Me @  Patreon  |  My Newsletter |  Instagram | Facebook | Twitter | Flickr | 500px
Viltrox AF 24mm STM Build, Design and Handling
As noted in our intro, Viltrox has really refined their process in lens making.  The 24mm STM strikes a very nice balance between quality of build and compact size.  While it isn't as small and light as the Sigma 24mm F3.5 that I just reviewed, it also has a maximum aperture that is a full 2 stops faster…and that's a big deal.  This is a lens that is only 85mm long and 70mm in diameter, which makes it fairly similar in size to the Sony FE 20mm F1.8 G (85 x 75mm).  The Viltrox's weight of 340g is also similar to the Sony's 373g.  I'd give the edge in build to Sony, however, as that lens has weather sealing, a focus hold button, and an AF/MF switch…all things the Viltrox lacks (though the Sony costs twice as much, too).  The Viltrox 24mm STM looks like a natural fit on a Sony camera, however, with a nice looking aesthetic.  
Up front we have a 55mm filter thread, which is a small but relatively common filter size.  Like the rest of the barrel construction, the filter threads are metal, and the front aspect of the lens is nice.
There are no switches on the side of the barrel, and Viltrox has devoted the real estate on the lens to a nice aperture ring along with a wide manual focus ring.
The aperture ring is nicely executed, with one third stop markings (that line up precisely), though are there are no "detents" outside of the one between F16 (minimum aperture) and Auto mode to keep you from inadvertently switching between the two.  This means that one could in theory do aperture racking, though electronically controlled apertures are often not the best for this.
The manual focus ring is really nicely executed.  It is finely ribbed (in metal), so has great grip.  It also has excellent damping, which makes focus emulation very nice and precise.  The active focus area will be automatically magnified if focus assist is enabled, and this enables one to quickly confirm accurate focus visually.  They actually did a great job with this manual focus ring, as it one of the best executions of focus by wire in a non-premium lens that I've seen.  A very quiet focus motor assures that there is no noise during manual focus.
I'll offer up one minor critique of the lens hood, which, unlike the very nice metal hoods on their APS-C F1.4 lenses, is plastic and fairly cheap feeling.  This was probably a cost cutting measure to keep the price down on a lens that is almost certainly more expensive to manufacture.  
Here's a look at the overall specifications:
As noted, what we are missing in lens design is any switches (you'll have to change between AF and MF in camera) and a lack of any weather sealing, though the front element has been treated with a water-resistant coating.  Lens construction outside of these missing pieces is very nice.
There are nine rounded aperture blades (good), though Viltrox has not perfected this process.  I've often noted that Viltrox's apertures are a little "lopsided", and unfortunately that's true here.  You can see that when stopped down to around F5.6 the aperture opening is somewhat uneven in shape.
Though there are few opportunities with a 24mm lens to create a highly defocused background, you can see that as the lens is stopped down the bokeh circle shape does not remain completely round. (F1.8, F2.8, and F4 shown).
As noted, this is perhaps less of an issue on a lens where you'll rarely see bokeh highlights, but this remains an area that Viltrox needs to improve.
As noted in the intro, the USB port on the 24mm STM has been upgraded from Micro-USB to USB-C, a welcome change considering that USB-C is increasingly becoming the current standard and is a little simpler to use.  The ability to easily update firmware is a huge asset for Viltrox, and a standard I would love to see other lensmakers adopt, as, frankly, it is simpler than updating firmware in camera like first party Sony lenses.
Thus far magnification has rarely been a strength for Viltrox lenses.  This often requires a more complicated floating lens group or specific engineering to achieve closer focus and thus higher levels of magnification.  The 24mm STM only has a 0.10x magnification, which is a FAR cry from the 0.50x that I just saw on the Sigma 24mm F3.5 DN or even the 0.17x that we see on the Sony FE 24mm F1.4 GM. Minimum focus distance is not posted, but it looks like roughly 30cm.  Here's what the magnification looks like:
Not much magnification, obviously, though the upside is the contrast and detail is actually quite good even at F1.8.
Some ups and downs, but the bottom line is that this is a very nicely made lens that looks and operates like a much more expensive lens.  The manual focus is very good for a "focus-by-wire" setup and everything else works as it should.  I'm a fan of compact lenses that are also well-made and high performing, and, while there is still room for growth, I see a lot of evidence of maturation in Viltrox's lens design.
Viltrox AF 24mm STM Autofocus Performance
The Viltrox AF 24mm STM utilizes a noiseless stepping focus motor (STM) that makes fast, quiet focus changes.  If you watch the video review you can see/hear the focus motor during focus changes in video.  It's mostly all good news, though, as the focus is quiet (there is just the slightest focus noise, quiet enough you can barely hear it even in a silent environment) , focus pulls are accurate and smooth, and there is only a little settling to final focus.  I saw minimal focus breathing during focus pulls, too, so this isn't an issue.  While 24mm is wide for my typical "talking head" segments, I did shoot one short teaching session in Super35 mode with the lens, which gives me around a 36mm focal length.  Footage (at F2.8) was very sharp, and focus was accurate, though I did see a few moments when focused changed if I looked down and there was no longer an eye to track.  It would quickly lock back onto the eye, though, and didn't waver at all if I was looking at the camera.  So not top tier focus sophistication, but still very good.
A wide angle lens puts a bit less stress due to the deeper depth of field from the focal length, though F1.8 is a fairly large maximum aperture for this focal length.  I was able to get accurate focus results, though, even at F1.8.
That larger maximum aperture (F1.8)  does help the 24mm STM focus in low light compared to lenses with a smaller maximum aperture.  In many cases, cameras will focus with the lens aperture wide open and then close it down to the preset aperture choice at the moment of capture.  A lens with a smaller maximum aperture is going to be at a disadvantage in low light conditions because the physical aperture is smaller than alternative lenses, meaning that less light can reach the sensor.  The fairly large maximum aperture will help you focus at F1.8 in low light conditions, but, unlike some lenses, the Viltrox does not open the aperture completely to focus.  It focuses at the preset aperture, meaning that the advantage is lost if your aperture is set at, say, F2.8.  If you are in very low light conditions, you might want to focus with the lens at F1.8 if you get some hunting with a smaller preset aperture.
Eye AF works fine, though you will see much less real time tracking with any wide angle lens because the eye rarely occupies a large enough portion of the image frame.  The flipside is that eye AF is less needed due to depth of field being deeper anyway.  Depth of field at 2 meters (slightly over six feet) and 24mm (the approximate distance of the image below), F1.8, produces a depth of field of 77 cm (about 2 1/2 feet), so a person's whole body (if standing) will be in focus…making Eye AF a moot point.  
I got fairly close to my cat for the shot above at F2.  You can see that focus was accurate and detail actually looks really excellent on this shot.
My general purpose accuracy was also excellent.  Here's another sample that was taken strongly backlit, but you can see that focus locked accurately.
My review period coincided with a stretch of extremely cold weather (temperatures between -20 and -30C), so there wasn't much going in the portrait department.  I had my daughter quickly take this one of me, however, and you can see that focus is accurate.
Update:  Viltrox has released a firmware update that further improves focus confidence and accuracy.  That firmware can be found here.  I was able to use the lens in a short portrait session after the firmware update, and found that it did an effective job of tracking the eye and giving me accurately focused portraits even when shooting through obstructions.
I have nothing negative to report on the autofocus front.  Autofocus was fast, quiet, and accurate whether shooting stills or video.  It's impressive how quickly Viltrox has nailed good autofocus.  
Viltrox AF 24mm STM Image Quality
The optical formula is made up of 11 elements in 9 groups, with three of those being ED (extra low dispersion) elements, two being aspheric elements, and another three being high refractive elements, as you can see in this diagram.
That may not mean much to you, but what it does say is that this lens has 8 special elements to help it achieve a better optical performance.  If we check out the MTF graph for the lens, we can see that in some (not all) ways, it achieves a high level of performance.
The MTF suggests that at F1.8 there is very high center performance that drops off significantly in the outer midframe but then stays level into the corners.  At F8, however, the performance should be near perfect across the frame, achieving extremely high levels of sharpness with only a minor dip in contrast towards the edges.  Does real world testing bear that out?  Let's explore…
All chart tests done with a Sony a7RIII (42Mpx) using a tripod and a two second timer.
We'll work through the chart results by first looking at distortion and vignette.  
Not an auspicious start. The quantity of distortion isn't high, but the distortion pattern has a fairly complex mustache pattern that makes it very difficult to manually correct.  I reached out to Viltrox about this, as this kind of distortion really needs a correction profile…and thus far Adobe hasn't had any Viltrox profiles.  Fortunately Viltrox had a profile ready, and, while I had to manually add it to Lightroom/ACR, it works very well (see the corrected result on the right above).  You can access the profile and instructions here: AF 24 1.8 FE Lens Profiles. 
I'll add one change to their instructions, however.  They have the file path as:
C:\User\(UserName)\AppData\Roaming\Adobe\CameraRaw\LensProfiles\1.0
…but I found I needed to add them to the "downloaded" folder found under "1.0" before they would show up in Lightroom/ACR.  By the way, while the profile will automatically be detected for JPEGs (but not for RAW images), the profile works equally well for RAW correction (that is a RAW image above).  You just need to select "Viltrox" under "Make" in Lens Profile and it will automatically detect the 24mm F1.8.
That's the good news.  The bad news?  
At this point, Viltrox lenses aren't receiving correction in camera for JPEGs or video.  I mostly shoot RAW images, so I don't think about it much, but those of you who typically rely on in-camera corrections and shoot JPEG are going to be disappointed here.  My hope that is Viltrox gets to a place where they get more support and their lenses get in-camera corrections.  In most situations the distortion is mild enough that this won't be a factor (and it is flat in the areas likely to show up in horizons, for example), but the the vignette is also quite heavy. (it looks to be around 3.5 stops in the extreme corners).  This is enough vignette to become very obvious with the kind of snowy landscapes I have to shoot this time of year and will need correction.
There's less distortion than an equivalent zoom will have, but the vignette is definitely heavy, and, as noted, that distortion pattern will be a little complicated if you straight lines in your shots like bricks on a building, for example.
So how about resolution and contrast?  Here's a look at my test chart:
And here are the crops from the center, mid-frame, and extreme corner.  As the MTF charts suggest, the center performance is strong, with the midframe and corners being fairly similar.  Contrast isn't off the charts, obviously, but I think those corners actually look pretty decent for a wide angle lens at F1.8.
A look into the corner shows at smaller apertures shows that there is little evidence of Lateral Chromatic Aberrations (LaCA), which would show up as purple and green fringing on either side of the black and white transition areas. (even at smaller apertures – this is F4):
I searched real world images, too, and saw little LoCA in them.  That's great news, as this is a fairly typical area of vulnerability for wide angle lenses.
I did find a tiny bit of evidence of Longitudinal CA (LoCA, which shows up typically as purple or green fringing before or after the plane of focus.  I essentially saw it mostly only in this extreme example where the light coming through the window (and its white frames) was intensely brighter than the light in the room.
I looked for it in other images, but didn't really find much in the places I expected to find it.  In the image below, for example, we have the contrast of the tree trunk and the bright snow and a transition from focus to defocus.  I can see the faintest amount of green fringing along the top of the snow, but overall I would say that chromatic aberration control is actually very good here.
Good aberration control helps contrast, and while I found contrast varied from situation to situation, this monochrome at F1.8 really impressed me.
It's not unusual for the difference between F1.8 and F2 to be minimal enough that you get similar metering results, and that was true here in my tests, though there is an obvious change in the histogram that indicates there is a change in aperture size.  Some lenses will produce a significant change in that little bit of stopdown, but that's not true here.  I see a slight improvement in contrast, and, considering that there is little penalty in shutter speed, it might be worth it for the occasions where you want a wide aperture but also want a bit more contrast.
A more significant improvement is found at F2.8, where contrast noticeably improves and bit more rendering of the fine details occurs.
You can see that corner performance is now becoming very good.  Stopping on down to F4 results in resolution reaching excellent levels across the frame, with a little more on tap at F5.6 and F8.  As the MTF charts suggested, the lens is truly excellent at landscape apertures.
I did a few comparisons to the Sigma 24mm F3.5 DN which I happened to have at the same time.  The little Sigma has a much smaller maximum aperture, obviously, and costs about $120 USD more, but packs quite a punch optically.  When I compared test chart results, I slightly favored the Sigma across most of the frame, mostly because I think the microcontrast from the Sigma is a bit better.  
I set up a tripod and took some real world comparisons, too, and one thing that I noticed in real world results is that while the image from the two lenses looks quite similar, the Viltrox frames obviously wider.
Everywhere I looked in the frame, the Viltrox definitely had more in the frame.  I'm not sure it constitutes a whole millimeter's worth of width, but that could be a factor if your goal is to get as wide as possible with a 24mm prime.  If we zoom in, however, you might see the improved microcontrast that I favor on the Sigma, as the whites look a little brighter and the darks slightly darker.  
At the same time, however, I fully admit we are splitting hairs here, as you can see from the image above that both lenses produce a very similar result even on a 42 MP sensor…and dialing in a bit of extra contrast to the Viltrox in post would probably help equalize the results. 
And, of course, there is the not insignificant matter that the Viltrox lets in a LOT more light and gives you a lot more creative options with aperture.  It really all depends on what your shooting priorities are.  I should note that I found the 24mm STM a better match with my 24MP a9 than I did my 42 MP a7RIII.  On the lower resolution sensor images had that highly detailed "pop" that I really like in a way I didn't quite feel was there on the higher resolution body.
As noted earlier, magnification is not particularly high with the lens, though if you get as close as you can, you can create reasonably out of focus backgrounds, and I think the background looks pretty good here, as does the detail on the leaves at F1.8:
I was fairly impressed on the flare front.  The 24 STM has HD Nano multilayer coatings along with those exotic elements to help with flare resistance, among other things.  I saw some minor loss of contrast wide open with very bright sun in the frame along with minor prismatic patterning near the light source, but little ghosting blobs elsewhere in the image.  Pretty good, actually.
Contrast is stronger when stopped down, though there is a hint of a ghosting pattern, though it remains fairly well controlled even when panning back and forth across the sun. 
Good results there, I would say. The sunburst effect is also pretty good.  Not top tier, but a nice addition to images when the lens is stopped down.
On paper the Viltrox AF 24mm F1.8 should be a great astrophotography lens, with a nice wide focal length along with a fast maximum aperture.  Unfortunately at F1.8 there is both some purple fringing on star points and also some evidence of coma along the edges of the frame (star points look more like stealth bombers).
Stopping down to F2.8 helps a lot with both problems, so the lens is still useful for astro work, though not as useful as if it were excellent at F1.8.
I liked this shot quite a bit even though I had a lot of light sources that I couldn't control in the image.
My conclusion is that the Viltrox AF 24mm F1.8 STM is capable of good results even wide open when used well and excellent results when stopped down.  It has a few optical flaws, but nothing critical.   You can see more images by checking out the lens image gallery here.  I've added a long term gallery due to the lens' delay and so there are even more images than usual to take a look at.
Conclusion
I was very happy to hear that Viltrox was developing a new lineup of compact F1.8 primes for Sony FE.  Viltrox lenses have gotten steadily better and provide less expensive alternatives to first party lenses.  While the 35mm space has gotten well filled in the past couple of years, I think there is definitely some room here at 24mm and 50mm, and I've seen that a 28mm F1.8 is also on their roadmap.  The Viltrox AF 24mm F1.8 STM hits the market right on the heels of the release of the Sigma 24mm F3.5 DN, but it seems to me that the two lenses share little other than a focal length.  The Sigma is extremely small and has a high magnification figure, but the rather slow maximum aperture helps define (and limit) its market.  The Viltrox 24mm STM is more of a "poor man's 24mm F1.4 GM", as, while it can't rival the performance of Sony's excellent 24mm F1.4 G Master lens, it can do similar things at one third of the price.  I'm not suggesting that it is as good as the GM lens in any metric, but not everyone has a G Master kind of budget, and while the Viltrox does come with some compromises, it can produce very nice results.
The main downsides for the 24mm STM include not having correction profile support in camera along with a fairly complex distortion pattern (though a mild amount of distortion) along with some heavy vignette.  The profile from Viltrox clears things up quite well, so not a big deal if you tend to post-process your images.  
But there are also some major strengths here, including a nice build, quality autofocus, and a strong optical performance (particularly when stopped down to F2.8 or beyond).   I got a lot of nice images during my review, and there basically isn't anything with a maximum aperture of F1.8 at this focal length on Sony that won't cost you significant more.  If your budget is deeper, consider the Sony 20mm F1.8 G lens, but that will cost you about double.  We are very fortunate these days that the budget options coming from lens makers like Viltrox are actually very good lenses.  If your budget runs no further than the Viltrox AF 24mm F1.8 STM, you can know that you are getting a very competent lens for your money.  I love the amount of choice that Sony shooters have these days!
Pros:
Nice construction of mostly metals
Nice aperture ring
Well executed, smooth manual focus ring
Upgraded USB port to USB-C
Quiet, effective autofocus
Good center sharpness wide open
Excellent sharpness across the frame when stopped down
Good control of chromatic aberrations in most situations
Good flare resistance
Good price
Cons:
Very strong vignette
Mild distortion but a complex pattern
No in camera corrections
No weather sealing
Low magnification figure
Gear Used: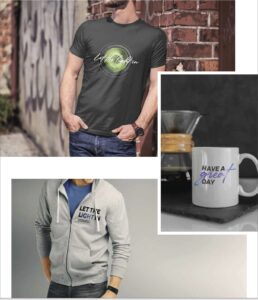 Purchasing your gear through B&H and these links helps fund this website and keeps the articles coming. You can also make a donation here if you would like.  Visit my Amazon page for some of my gear of choice! Thank you for your support.


Great News! I can now offer a 5% discount on all purchases at Amplis Foto, Canada's Leading Photographic Supplier. Please enter discount code: AMPLIS52018DA in your cart. It is good for everything in your cart, and is stackable with other coupons, too! It will take 5% off your entire order! Proceeds go towards keeping this site going and providing you with new reviews!
Check me out on:  My Patreon  | Sign Up for My Newsletter |  Instagram | Facebook | Twitter | Flickr | 500px |  Google+ |
Keywords: viltrox, viltrox AF, Viltrox AF 24mm STM FE, Viltrox AF Sony, STM, viltrox 24, viltrox 24mm F1.8 STM, viltrox 24 1.8, viltrox af 24mm 1.8 STM review, Viltrox 24mm Sony, Viltrox 24mm Review, Review, Dustin Abbott, FE, Viltrox AF 24mm F1.8, Viltrox 24mm F1.8 review, viltrox 24mm 1.8 review, Portrait, Sony a7RIII, Sony a7III, Sony a9, Bokeh, Sharpness, Resolution, Video Test, Sample Images, Real World, Sigma 24mm F3.5, Sigma 24 F3.5, i24, Sigma 24mm F3.5 DN
DISCLAIMER: This article and description contains affiliate links, which means that if you click on one of the product links, I'll receive a small commission. As an Amazon Associate I earn from qualifying purchases.