Canon 35L II + EOS M3 Coming Soon
Dustin Abbott
August 27th, 2015
Good morning, everyone.  There are a few new Canon announcements that I'm excited about today.
Canon EF 35mm f/1.4L II USM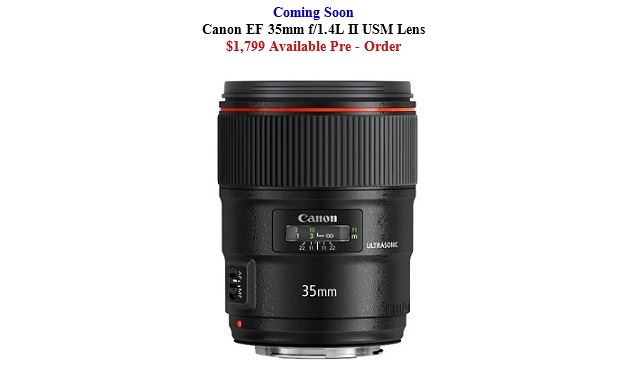 The long awaited update to Canon's awesome EF 35mm f/1.4L USM (new lens is II) is soon to hit the market.  Canon has made a number of ground breaking innovations in this lens, including advanced weathersealing and durability design (a big step forward over the old lens) and a completely new optical element designed to eliminate chromatic aberrations (another weak point of the last lens).  The MTF curves show a big optical improvement as well. You can preorder the lens now from B&H Photo and shipments begin in Mid-October.  My review of the 35L II will be coming around then as well.
M3 Arrives in North America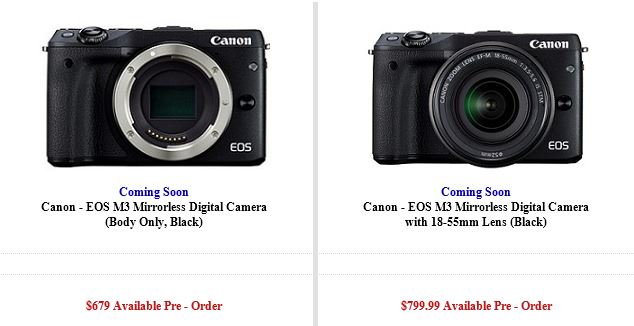 I'm excited for this announcement, because I personally like the M series and want to see Canon make a bigger investment into it.  I actually ordered my M3 in from Japan and have been using it for a month or two.  I will be launching my review shortly.  The image quality from the M3 is seriously great, and it is has taken a number of significant steps forward (along with a few things that still make me scratch my head).  You can pre-order the M3 body here or in a kit with the 18-55m STM (a nice little lens) here.
Along with this announcement is the first time that two of the EF-M lenses (the Canon 11-22mm STM wide angle and the Canon 55-200mm telephoto) have been sold in the United States.  I have never understood why they weren't before, but this allows for better access to these lens, sales, and also North American warranty support.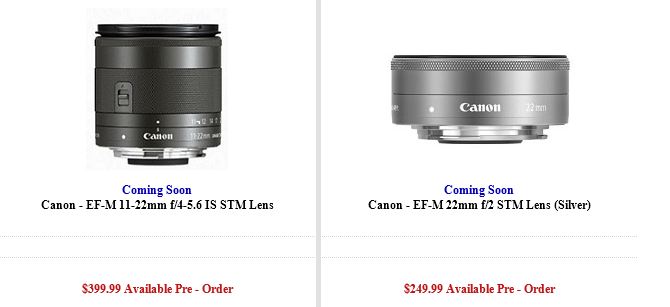 You can preorder the 11-22mm here along with a new version of the awesome EF-M 22mm f/2 lens here.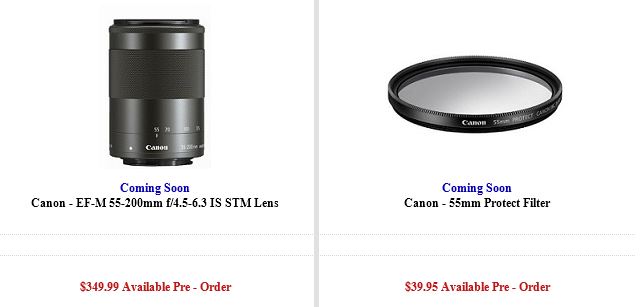 The EF-M 55-200 IS STM is available for preorder as well.
No, none of these EOS M products are technically new, but their announcement in North America signifies (I believe) that Canon feels like they have a workable plan in place for marketing and advancing the system.  It has a lot going for it, and this is an area that Canon needs to develop further.  A few more native mount lenses, please!
DISCLAIMER: This article and description contains affiliate links, which means that if you click on one of the product links, I'll receive a small commission. As an Amazon Associate I earn from qualifying purchases.